Last Updated on by Rodrigo @ OutofYourComfortZone
Cannabidiol (CBD) is one of the most harmless cannabis compounds, which does not alter normal brain functioning, cause high, or lead to significant side effects. CBD is legalized in many countries, such as the USA, Canada, the Netherlands, and many others.
However, its legal status in some states does not allow CBD fans to purchase, possess, and consume it freely. These legal nuances should be considered if you plan to live abroad to avoid legal consequences.
Don't worry, we get your back! Here's the guide on the CBD legal landscape and the main things to keep in mind when you move to a foreign country.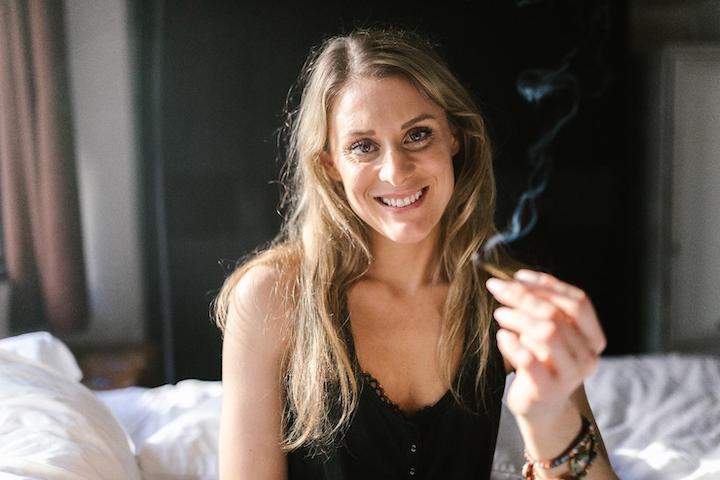 Why Is CBD a Legal Problem?
Cannabis-derived products are heavily regulated around the globe on a par with drugs. This strict regulatory framework does not make sense at first glance.
Unlike Ttetrahydrocannabinol (THC), CBD is a non-psychoactive, non-intoxicating chemical valued for its recreational and therapeutic properties. It has almost no side effects or contraindications, which helped it win the hearts of different groups, from athletes to students struggling with stress and anxiety. CBD helps with the following conditions and diseases:
● Insomnia;
● Chronic pain;
● Anxiety;
● Epilepsy;
● Inflammation;
● Drug addiction.
Despite these effects, CBD poses a challenge for regulators. The following issues complicate legal rules around its use:
● The lack of human research proving safety;
● Misleading packaging (e.g., claims that CBD products do not contain THC are not always correct);
● Children's potential access to CBD;
● Stereotypes and stigmatization regarding marijuana production and use;
● Cultural barriers;
● Overall strict legal framework regulating drug use.
So, while legalizing CBD as a natural remedy for wider use makes perfect sense, it does not always work in practice. There are still heated debates about the properties of CBD and other cannabinoids, such as THC, their safety and long-term effects, and policies that should regulate their use.
Moreover, with the lack of effective regulation of CBD production, there are risks that THC will sneak into CBD products. Hopefully, more countries will introduce more tolerant and effective policies toward CBD as the amount of reliable research increases.
For now, you need to keep up with legal changes and legislative debates if you plan to use CBD safely.
Countries Where CBD Is Legal
At some point in your relocation planning, you must decide what drugs to take with you. Here's when things might get complicated because packing your favorite CBD gummies or CBD cream may get you into real trouble at the border.
Even CBD products for pets, such as those listed on this website https://askgrowers.com/blog/overview-of-the-best-cbd-products-for-pets-what-are-they-and-how-to-choose-them may be prohibited in your destination country.
To avoid ruining your long-awaited relocation, we suggest checking the current rules and regulations regarding CBD and cannabis in the country you plan to settle in. Countries where CBD use is currently legal include but are not limited to the following:
● The United States;
● The Netherlands;
● Canada;
● India;
● Mexico;
● United Kingdom;
● Greece;
● Italy;
● Japan.
There are many countries where CBD is legal, but the laws are rather tricky. For example, the legal status of some CBD products, such as CBD tea and CBD oil, is unclear in Germany, so it's better to avoid purchasing them. CBD oil is allowed in Ireland, but only if it is extracted by cold pressing.
In Norway, you must ensure that the CBD product you purchase is 100% free of THC, which is an almost impossible task given unreliable product labeling. Variations in laws mean you must educate yourself before purchasing any CBD product.
Countries Where CBD May Get You into Trouble
In some countries, CBD purchase and use may turn out a complete disaster. For example, if you settle in Belarus, you can forget about CBD because its consumption is a crime and may result in a five-year prison sentence.
We also discourage you from using CBD in Russia. Although you can find CBD products online and in shops, their use is not legally allowed and may have legal consequences.
To better understand how foreign citizens who consume cannabis-derived products are treated in Russia, check the case of Brittney Griner, sentenced to nine years of prison for bringing a prescribed THC-containing drug to Russia.
Serbia and Slovakia also have zero-tolerance policies toward CBD. Recreational use of cannabis compounds is prohibited in these countries. Even a small amount of CBD can get you in prison in Slovakia. Bolivia, Venezuela, and most Asian countries have similar laws.
An important thing to remember is that even though CBD can be accessed in most of the mentioned states, it is better to stay clear of CBD products because it is hard to predict how law enforcement agents will interpret CBD purchase and consumption.
Useful Tips for Living Abroad and Consuming CBD Safely
Self-education is a must when you plan to live abroad. When googling the laws, make sure you differentiate between reliable legal sources (e.g., governmental websites) and newspaper articles.
The latter may provide misleading information or speak about expected reforms rather than current laws. Inconsistent information raises red flags, so be particularly attentive to nuances and trust only reputable, official sources.
You also need to ensure that the sources you consult are up-to-date. CBD laws may change in both directions, towards increasing restrictions or legalization.
Furthermore, the fact that CBD is legal in your destination country does not spare you trouble. For example, some countries, such as Finland, do not allow purchasing CBD products from abroad. To consume CBD in this country, you need a prescription because CBD is classified as a medicine.
If you rely on CBD for managing chronic pain, anxiety, or epilepsy, you need to visit the doctor and get a prescription. This rule applies to all countries where CBD use is allowed with medical prescription only. The one you received in your country of origin will probably be useless.
Finally, most problems occur at the crossing the border stage. If you don't want CBD to land you in trouble, follow the golden rule – leave all your CBD stack behind and purchase CBD in the destination country (if it is allowed). This solution may not be optimal because it will take time to navigate the new CBD market and test new products, but it will keep you safe.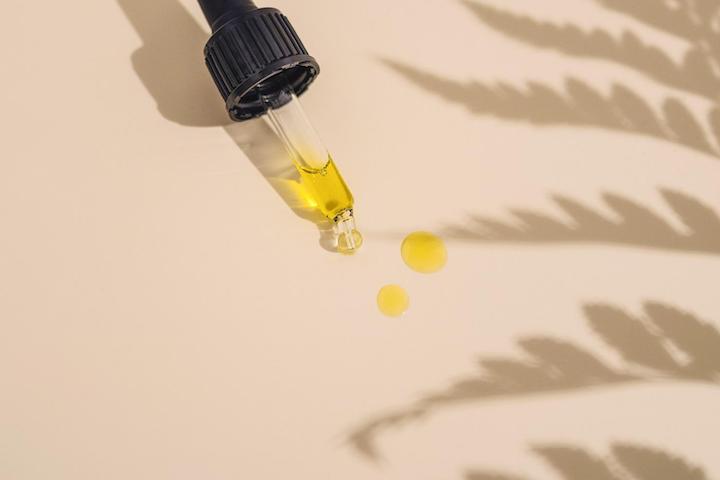 Conclusion
Living abroad is a challenge in itself, so make sure CBD does not make it worse. If you are an ardent CBD user, study the laws of the country to determine whether you will be allowed to purchase and consume this cannabinoid there.
Most countries allow CBD in some form but have complicated rules that regulate its use. Others strictly prohibit all cannabis-derived products, leaving you no room for maneuver.
No matter how important CBD is in your wellness routine, always prioritize your safety in a foreign country and comply with CBD regulations.
Recommendations provided in this article should not be interpreted as legal advice. Always consult up-to-date official sources to keep up with legal intricacies regarding CBD use. If you need more help navigating this topic, consult professional lawyers.
This post was written by AskGrowers' cannabis expert Denys Svirepchuk. His critical thinking and habit of getting to the bottom of things make his posts extremely valuable and informative. Denys boasts a high level of knowledge about everything related to cannabis, from growing to legal regulations. He is committed to making cannabis consumption a fun, beneficial experience.
Planning your next trip?

Then don't forget travel insurance! You don't want to get stuck paying a ton of money and ruining your trip if you get sick or have an accident without travel insurance. WorldNomads is ideal for adventurous travelers, backpackers, or anyone looking to be protected during their trip. They cover almost every single activity you can image! Plus, you can have a 5% discount with the coupon code comfort5. 

Already reserved your hotel or hostel? If not, we recommend Booking.com. They have a huge selection of hotels and hostels all over the world. Plus, in most cases, you can cancel your reservation without any costs up to a few days before the check-in date! 

Still haven't booked your plane ticket and want to save big? Take a look at Momondo. It's a flight aggregator that combines several other ticket search websites to make it easier for you to compare prices and make sure you are getting the best deal. 

And finally, will you need to rent a car during your trip? Then check out Rentalcar.com to search and compare car rental companies from all over the world in a single website. Then, you can find the cheapest price for the best car!