Last Updated on by Editor
Planning a trip can be a lot of fun, but it might also demand some time and dedication. This is definitely true when it comes to accommodation since it can take a bit of research to choose the best option for your trip, especially if that option is a hostel. Since these will be the places where you'll relax, shower, sleep, meet new people, and perhaps even cook… you want to make sure you choose the right one!
But do you know how to choose the best hostel for your trip? What do you need to take into consideration before booking? What do you need to think about? Should you worry about your well-being or just find a place to spend the night?
There are many questions involved, and that's why I created this list of 10 tips to help you choose the right hostel for your trip. Let's take a look!
What is a hostel?
Before we begin, let's talk about what exactly a hostel is in case you're new to the game.
A (good) hostel is a type of accommodation that stands out for its inviting prices and friendly environment, making them perfect for anyone looking to meet new friends.
Unlike hotels and guesthouses, in general, you won't book a room, but a bed in a room that you'll share with other people. Bathrooms are usually shared as well.
But these days, you'll find a wide array of hostels that offer all levels of convenience, comfort, and even luxury. You can choose to divide the room with other people, or even stay in a private room just for yourself (in fact, Nikki & I usually stay in private rooms in hostels…this way, we get the privacy of a private room plus the social environment of a hostel!). It all depends on what you're looking for for your trip.
One of the best parts about staying in hostels is the possibility to meet other travelers and make new friends to explore the city with. Between the hostel common area, shared dorm room, or even breakfast, it's not hard to strike up a conversation!
This is why I always stay in hostels (even if in a private room) when I'm traveling alone or with friends.
I've easily stayed in hundreds of hostels around that world…and I'd generally say yes they are safe, and no it's not weird!
Of course, some hostels will be nicer than others and occasionally you might run into a strange hostel guest. But I've had nothing but good experiences overall. The secret to success is reading through the reviews carefully so you know exactly what to expect.
And though the prospect of sleeping in a room full of strangers might sound weird, it's not as weird as you think it is. After all, everyone there is also a fellow traveler!
If you're a woman, many hostels will also have female-only dorms you can choose from (these are what Nikki chooses when she's traveling alone), which may help make you feel more safe.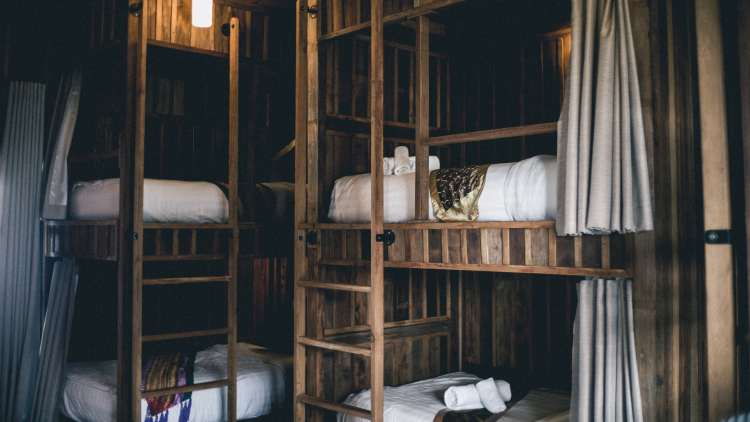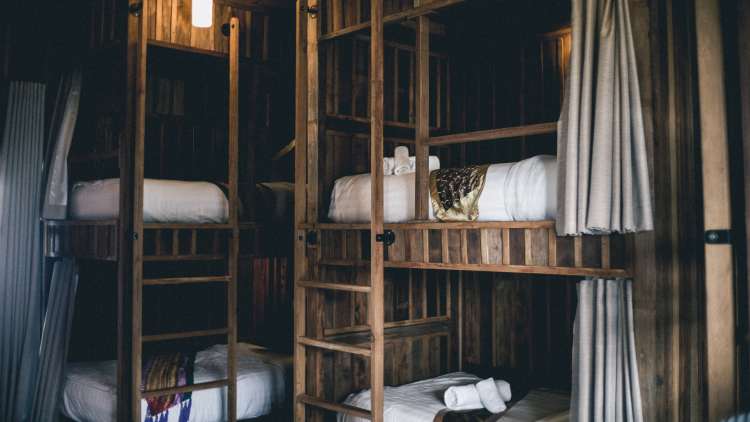 3 Important Questions to Answer Before Choosing a Hostel
As we've said above, finding the right hostel for your trip can require a lot of research. However, don't begin your search for the place without first considering the 3 important questions about your trip and your ideal hostel below.
What type of trip do you want to do?
Many people don't the time to stop and ask themselves what kind of trip they even want to do, which often results in them making the wrong choices while trip planning.
So, will this be a holiday to enjoy your free time, or a backpacking trip to see as much as you possibly can? Do you want to relax or go on an adventure? Do you want to stay in luxurious or budget places?
Just in the paragraph above, you have 6 different types of potential trips (and there are many more beyond this!), which is why it's important to define your own.
After all, a backpacker on a budget will not be looking for the same accommodation options as someone who is going on a holiday with the whole family.
Who is traveling with you?
This is another important question that will influence your hostel choice. Are you traveling alone, as a couple, with family, or with friends? Will there be babies or children with you?
If you're going with other people, also make sure you talk to them so you have an idea of what type of accommodation they are looking for (ex. are they okay with something basic? Or do they want something more comfortable?)
Likely, this is a question that's easy to answer and that you already have a response to. But if it's not, then be sure you ask!
How long is your trip?
Many people begin searching for hostels without first figuring out how long their trip or their stay in each city is. However, it's important to have an idea of your timeline because many hostels require a minimum stay, and others may provide discounts for more nights.
Beyond this, making your reservation too soon can put you over budget. So, you'll want to take things step-by-step.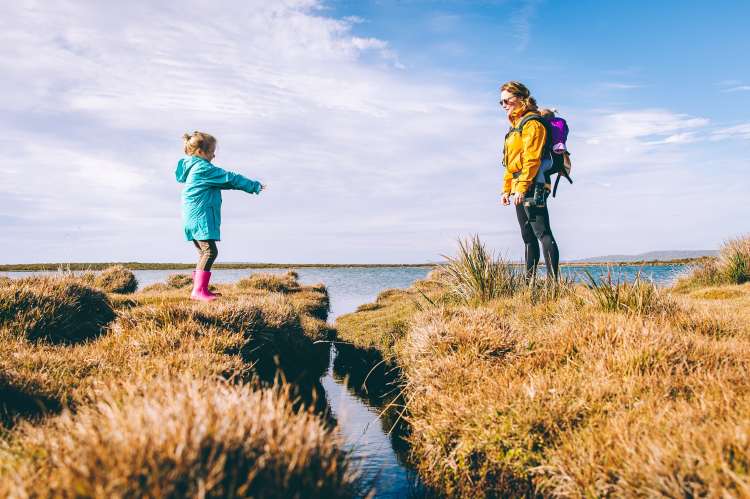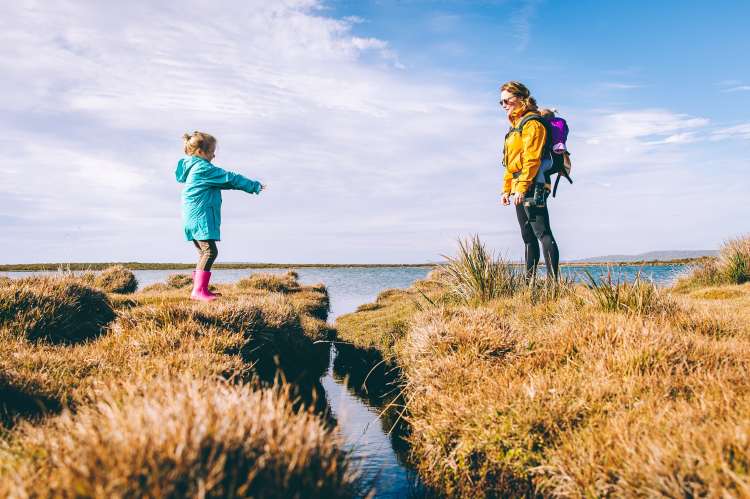 10 Tips to Choose the Best Hostel for Your Trip
Now that you have an answer in mind for each of the questions above, let's head to the part of the article you really came for: the tips for choosing the right hostel.
Here they are:
Consider what's important for you to have in a hostel

Choose the type of hostel room you want

Understand the different types of hostel beds

Be careful with hostel breakfast

Research the hostel's area on a map

Read hostel reviews left by other travelers

Consider the cost vs.benefit of the accommodation

See if there are "closed" entrance hours

See what is included or available for rent at your hostel

Carefully read all the hostel rules & regulations
1. Consider what's important for you to have in a hostel
Before getting started, make a mental list of all the things you think are important to have in a hostel. Think in terms of amenities, comfort, price, location, and all that you need to have a calm and enjoyable stay.
As I wrote in the introduction, there are many types of hostels with all types of comfort for all types of travelers. This means you could choose a hostel with a pool or a big common area to socialize in, to give a few examples. You could select private bathrooms, or stick with shared bathrooms.
Travelers looking just for a place to sleep might forget about other amenities and just search for more affordable places. But those who plan to use the space to relax may want to shell out a bit more.
And as I mentioned above, if you'd like to use the hostel to meet other travelers and make friends, then look for hostels that have a good atmosphere, a bar inside the hostel, or organize social events like "pub crawls."
Basically just depends on your priorities. So, make this list and then continue with your search!
2. Choose the type of hostel room you want
Hostels are known for their shared dorm rooms, but not everyone is a fan of this option. So, it's important to know that many hostels also offer other types of rooms, like private rooms, double rooms, or family rooms.
One thing to note here is that one thing that sets hostels apart is the fact that you pay by bed, not by room. Normally, the more beds inside the room, the cheaper the daily rate.
You can choose between mixed, female, or male rooms. In other words, you can share a room with both men and women or stay in a room just for people of the same sex. This is a good option for many and can make your trip safer and more comfortable (especially for women).
And for people traveling in families that want a fun and different experience, you can also choose a room to share just with your family.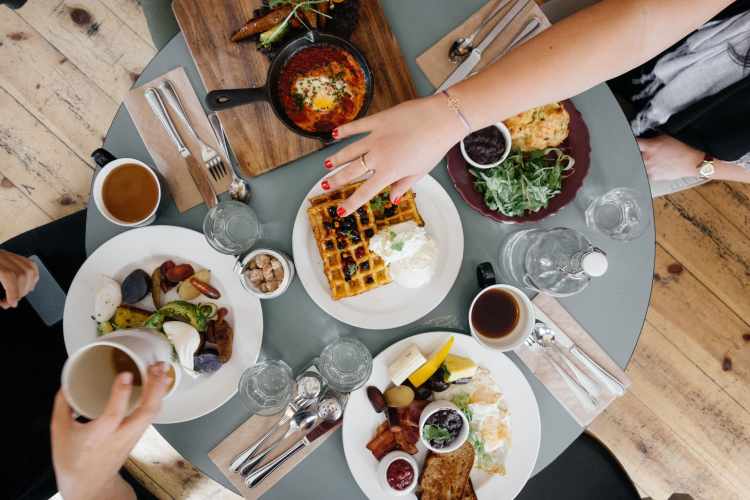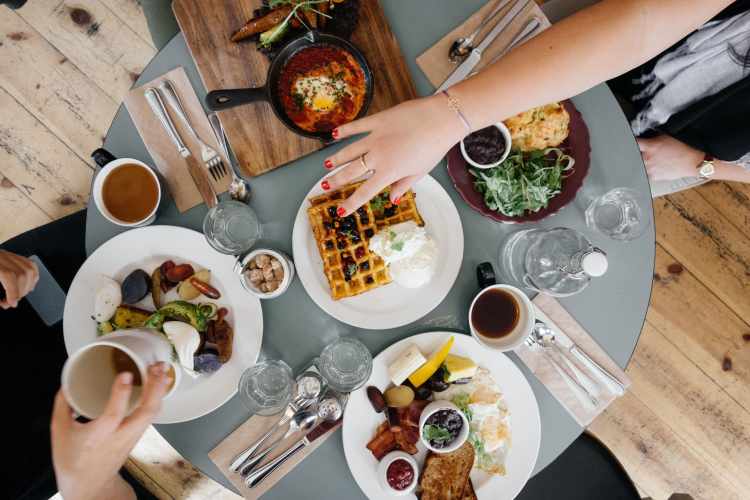 3. Understand the different types of hostel beds
Now that we've finished talking about rooms, let's move on to the beds.
When you're making your hostel booking, you might notice a difference in the bed descriptions. Many people miss this, so it's important to pay attention and understand what each one means.
The most common options will be described as the following: "1 bed in a mixed dorm with 6 beds." However, it's important to read the full description of the room to see if it's a full bed or a bed in a bunk bed.
This might also happen even if you get a double room, which may come with two single beds (often called "twin beds"), a double bed, or even a bunk bed.
So to avoid any issue, make sure you carefully read all the details about the type of room and the type of bed before you book.
4. Be careful with hostel breakfast
Is it worth finding a hostel that includes breakfast? Many people prefer to stay hostels that offer breakfast, while others prefer to try a local cafe or typical fare.
So first things first, decide if this is important to you or not since hostels without breakfast are often the cheapest options.
However, you also want to check the quality of the breakfast. Sometimes, the breakfast offered is super basic (literally just bread) and you may not be very happy with it.
So if this is an important hostel feature for you, search for places that have good reviews about their breakfast.
Ah, and didn't I say that the hostel breakfast can be a good place to meet other travelers and find someone to explore the city with you? This has happened to me many times, so I'd recommend giving it a try!
5. Research the hostel's area on a map
The next step to finding the right hostel for your trip is to consider where you want your hostel to be located. Staying far away from the main tourist points or places you want to visit may not be a good idea, especially if you'll have to spend time and money on public transportation to get anywhere.
So, be sure to take a look at the map when you research hostels. While you're at it, take a look at the hostel's neighborhood and see what it has to offer as far as restaurants, museums, and other places to visit.
One idea to help you choose where to stay is to go to a hostel booking website like hostelworld and look at the city map displaying available hostels.
You'll find that the hostels tend to concentrate in certain areas. In other words, if there are places where a lot of hostels tend to congregate, then those are probably the best areas for tourists to stay on their visit.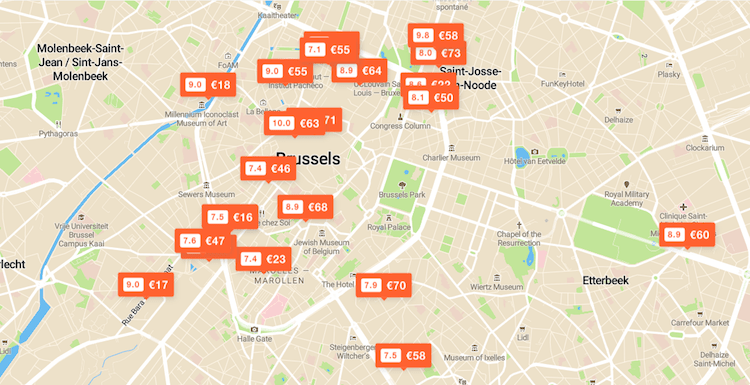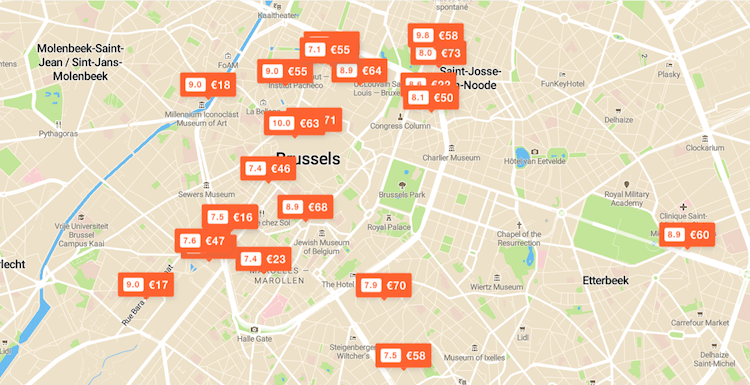 6. Read hostel reviews left by other travelers
There's no better way to determine if a hostel really matches its description and photos than by reading the reviews from travelers who have already stayed in the place you're looking at. By doing this, you'll be able to not only know the bad things about the hostel, but also the good things about it.
Location, cleanliness, customer service, comfort, and other categories are all items that can be reviewed on most hostel websites at the end of a stay. Beyond this, be sure to read through the reviews themselves for more details. This is definitely the best way to avoid unpleasant surprises during your trip.
As a final note, if your goal is to meet other people and go out with the people in your hostel, you should take a look at the "atmosphere" rating. It's this measurement that'll tell you if the hostel's environment and layout are conducive to meeting people and going out or not.
7. Consider the cost vs. benefit of the accommodation
Many travelers simply look for the places with the cheapest daily rates. But is it worth it to choose a hostel solely based on price? Definitely not always!
Choosing a place purely because it is the cheapest certainly has its downfalls, and it's not always worth giving up certain amenities and staying in uncomfortable (or even unsafe) accommodation just to save a few bucks.
To avoid letting a bad hostel ruin your trip entirely, be sure to consider not only the price, but the cost and benefit ratio. And believe me, it's definitely possible to travel on a low budget and still stay in decent places! Which means the reverse is also true – just because a hostel is cheap doesn't mean that it will be bad.
In sum, don't just look at price, but also location, amenities, and reviews from other travelers.
8. See if there are "closed" entrance hours
Ever heard of a hostel with "closed" entrance hours? It's not very common and most people haven't, so it's worth pointing out.
"Closed" entrance hours mean that there are limited hours for when you can enter or leave from the hostel (for example, perhaps you can't enter or leave between 1 AM and 6 AM).
Keep in mind, I'm not talking about check-in and check-out times, but times when you can't get in during your stay.
So if you're looking for a place that'll allow you to leave and return late, make sure to double-check that there are no "closed" entrance hours. Just imagine paying for a bed but getting stuck spending the night on the street??
In the past, there were also hostels that you weren't allowed to stay in during the afternoon so they could clean…in other words, you'd have to leave at lunchtime and could only return at the end of the afternoon (ex. you couldn't be in your room from noon to five).
In other words, don't even think about sleeping in late with your hangover!
I think hostels closed during the afternoon are rare today, but keep your eyes out just in case.
9. See what is included or available for rent at your hostel
Hostels, unlike hotels, are known for offering minimal service, even if they happen to be very comfortable or have excellent amenities. Often, towels and sheets won't be included and you'll have to pay for them separately if you want them (it's common to have to pay for sheets in Europe, and towels won't be included in most hostels worldwide).
Same goes for breakfast. Although it's not included in the daily rate, you might still need to pay extra for it unless the hostel description explicitly says it is included for free.
Another example might be bicycles or surfboards. I've stayed in some great hostels where this sports gear was included for free, and others where I had to pay.
So, when you look for the best hostel for your trip always be sure to check what actually is included or if you'll have to rent or pay something to use it.
Ah, and don't forget to always bring a small padlock with you! This way, you can lock up your valuables in a hostel safe or locker. Almost all hostels will have something like this available, but they won't have free locks for you.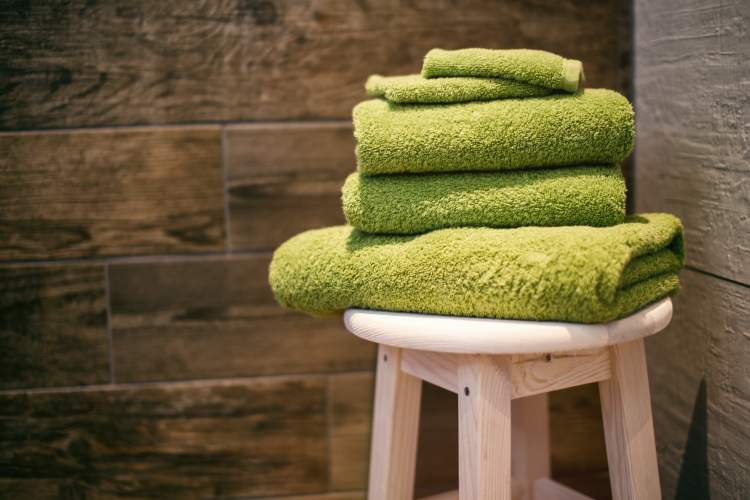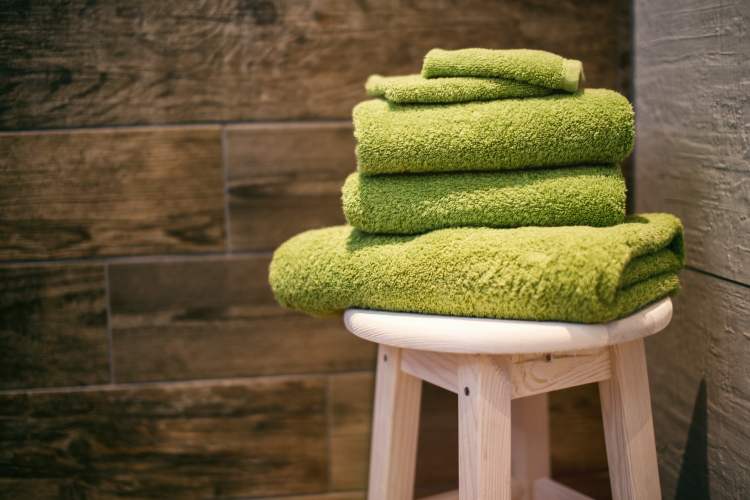 10. Carefully read all the hostel rules & regulations
Finally, be sure to carefully read all of the "rules & regulations" given about the hostel that you choose. There are often rules that aren't listed in the hostel's description, like the "closed" entrance hours, quiet hours, if you can bring in outside drinks or not, etc…
If you're not sure about anything, just contact the property by e-mail or phone, but be sure to clarify anything you find important before making your reservation.
What are the best and cheapest websites to search for, compare, and book hostels?
There are many websites you can use to research and book hostels. Some websites are exclusively for hostels like hostelworld, and others that also offer hotels as well like Booking.
For a complete list of these websites, take a look at my article with the 6 best and cheapest websites to compare and reserve hostels around the world.
In conclusion…
As you can see, choosing the right hostel for your trip isn't as simple as it looks.
But luckily, you have the 10 tips here to help you find the right hostel and avoid making a mistake. After your trip, let me know how your hostel experience goes! And if you have any questions or suggestions about the article, simply drop me in a comment below.
Planning your next trip?
Then don't forget travel insurance! You don't want to get stuck paying a ton of money and ruining your trip if you get sick or have an accident without travel insurance. WorldNomads is ideal for adventurous travelers, backpackers, or anyone looking to be protected during their trip. They cover almost every single activity you can imagine! Plus, you can have a 5% discount with the coupon code comfort5.
Already reserved your hotel or hostel? If not, we recommend Booking.com. They have a huge selection of hotels and hostels all over the world. Plus, in most cases, you can cancel your reservation up to a few days before the check-in date without any costs!
Still haven't booked your plane ticket and want to save big? Take a look at Kayak and Momondo. They are flight aggregators that combine several other ticket search websites to make it easier for you to compare prices and make sure you are getting the best deal.
And finally, will you need to rent a car during your trip? Then check out Rentalcar.com to search and compare car rental companies from all over the world on a single website. Then, you can find the cheapest price for the best car!