Last Updated on by Rodrigo @ OutofYourComfortZone
You must have thought of shifting to a new country that opens more business opportunities for your skills to explore more. Right? Well, you have landed in the perfect place.
This is the ultimate article that will guide you through all the necessary steps that are essential for a smart investment in the Global Residence Index.
Well, there are things that you need to know about the application process and make sure you qualify in all the necessary steps to make the procedures easy and quick. You will be guided through the eligibility requirements plus the procedures so that you can wait with peace of mind and worry less.
The Global Residence Index provides valuable information on smart investment choices so that the policies, terms, and conditions are clear to you. As you read further, you will understand the above-mentioned factors more easily.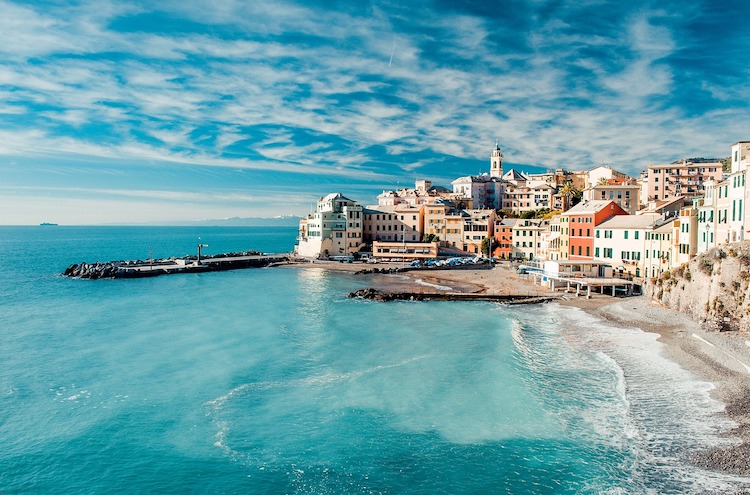 Greece Citizenship
Greece's Citizenship is becoming famous rapidly, especially among the people who do not belong to the EU nations but are looking forward to getting a citizenship in the country. The Greek Golden Visa program provides its applicants with many benefits that include huge returns on investments, growing real estate markets and travel within the Schengen areas that are Visa-free.
There are 25 residence programs organized by Greece that make sure to look after every prospective resident, including their family members as well. All the factors that are taken care of while the procedure goes on are providing a standard life to the applicants, access to visa on arrival or visa-free travel, respectability of the landing place, and advantages from the tax.
By using the information provided by the Global Residence Index, you can make decisions based on the information and increase your chances of success while applying for the Greek Golden Visa.
A Smart Investment Choice
Till now, I have just given you briefings on the Greek Golden Citizenship Program and what all components are included in the citizenship. But, from here, the main journey to get a piece of full-fledged information on the citizenship program will be provided to you.
In the following section of this article, you will be guided through the insights from Global Residence Index that will help you clear your thoughts on investments besides guiding you through making a smart investment choice. So continue reading.
● When you apply for the Greece Golden Visa, it is important to have all the information you need before confirming your decision. The Global Residence Index provides valuable information and strategies when you are seeking to apply for a golden opportunity.
● One important thing that you need to understand from the Global Residence insight is that the Greece Golden Visa program offers visa-free travel to the Schengen area. This means that after you have applied for the application, you can travel to Schengen areas without any hesitation or extra visas. This is a huge advantage for the ones who travel regularly to Europe or have business interests.
● To apply in the real estate market of Greece is another strategy the Global Residence Index provides its citizen. The Greece Golden Visa Program requires a minimum investment of 250,000$ in real estate.
● The GRI suggests that investing in the required areas will help in making a smart move. By doing so, it can lead to increased property value and the conceivable rental revenue.
● The Global Residence Index also suggests working with a reputed lawyer or an immigration consultant when applying for the Golden Visa. These people will help you with the process.
● While applying for it, make sure all the required documents are in hand and that there is no further difficulty.
Benefits of the Greece Golden Visa Application
If you are looking forward to applying for the Greece Golden visa program, you get a range of benefits, making it an attractive option for shareholders. The following are some of the benefits. Let's go through them.
Visa-free access to the Schengen Areas
The Greece Golden Visa Program allows its applicants and their family members to apply for residency by investing in real estate. This residency permission remains valid for five years, which can be renewed every five years as long as you own the property.
You can travel to all the Schengen countries and some of the EU countries that are not a part of the agreement for up to 90 days every six months.
Adding Members of the Family
The citizenship program allows you and your family to acquire another citizenship. This, in return, gives the applicants the right to travel freely in various countries and settle there.
In the Greece Golden Visa Program, you can add your family members. This means – your spouse, children, parents-in-law, and your parents. The residency includes the entire family, including children under 21 and siblings as well.
No requirements for a minimum staying
The ones who have talent and are finding new ways to accomplish them do not have to limit their lives and business interests by living only in one country. The Greece Golden Visa program offers high net worth to individuals and the options to relocate and have the right to live, work, study, and receive healthcare facilities in the new country.
The ability to change your residence in a good country and have options in other countries is increasingly an important aspect of international planning—the ability to apply for citizenship by adaptation of 7 years. The applicants are permitted to apply for second citizenship by the naturalization process once they have completed seven years of staying in Greece.
This process is achieved once the applicant qualifies for the necessities required for the application and establishes close ties with the country, besides integrating successfully into Greek society financially and socially. The naturalization process also demands an exam to verify that the applicant has obtained adequate knowledge of the Greek language.
Benefits of Tax
The tax benefit is another benefit that the Greece Golden Visa Program offers to its shareholders. Greece's tax system works on the principles of the nation. This means that only income earned in Greece is put through Greece taxation. This is a great advantage for the shareholders willing to minimize their tax accountability.
Access to Greece's high-quality healthcare and educational system
Greece provides a high-quality healthcare system that is accessible to all citizens, including Golden Visa holders. Anyone residing there gets huge benefits from affordable healthcare services that comprise medical consultations, diagnostic tests, and hospitalization.
Greece has got a full-grown educational system which is a huge plus point in attracting civilians from all corners of the world. It provides amazing opportunities to the children of Golden Visa holders. The country is filled with public as well as private schools, including international schools that offer bilingual (English and Greek) education to the children.
Standard of Living
Greece is a member of the EU, which makes it possible to offer several reassuring benefits, including high levels of safety and security, excellent opportunities for education and health, and a reliable law for its applicants and citizens. Therefore it is undoubtedly assured that you will be served a great quality of life if you have the opportunity to reside in Greece.
Conclusion
So by now, I hope you made up your mind to settle in Greece. It is not a well-to-do country but serves numerous benefits to its citizens. So, I hope this article cleared all your doubts, and therefore you can begin packing your bags. Thank you for investing your time. Hope you liked reading it.
Planning your next trip?

Then don't forget travel insurance! You don't want to get stuck paying a ton of money and ruining your trip if you get sick or have an accident without travel insurance. WorldNomads is ideal for adventurous travelers, backpackers, or anyone looking to be protected during their trip. They cover almost every single activity you can image! Plus, you can have a 5% discount with the coupon code comfort5.

Already reserved your hotel or hostel? If not, we recommend Booking.com. They have a huge selection of hotels and hostels all over the world. Plus, in most cases, you can cancel your reservation without any costs up to a few days before the check-in date!

Still haven't booked your plane ticket and want to save big? Take a look at Momondo. It's a flight aggregator that combines several other ticket search websites to make it easier for you to compare prices and make sure you are getting the best deal.

And finally, will you need to rent a car during your trip? Then check out Rentalcar.com to search and compare car rental companies from all over the world in a single website. Then, you can find the cheapest price for the best car!