Last Updated on by Editor
Planning a trip to Scandinavia? Think it's an expensive place to visit and wondering how you can save money on your trip to Scandinavia? 
If so, then keep reading below because I'll tell you how to can save on your transportation costs during your trip to the Nordic countries, one of the most developed areas of the world!!! 
Scandinavia is a true dream for anyone who loves to travel. With a combination of stunning landscapes, charming cities, an enviable societal model, and a culture that's simply wonderful, anyone who spends time here is sure to fall in love. 
For me, Scandinavia is even more special because I spent a year studying in the southern Swedish city of Malmö, and then spent 2 years in Gothenburg, Sweden's 2nd biggest city, for my master's degree. And, of course, I've also spent time traveling in the region! In other words, I've seen very well how the "Nordic Social Democracies" work and why they generally have the highest rankings of the Human Development Index (IDH) in the world! 
But unfortunately, such a special place also tends not to be one of the cheapest in the world. But did you know that you do have some options to spend less during your trip to Scandinavia? 
That's why we'll be talking about the Scandinavia Pass, a special, money-saving ticket that'll allow you to travel across various Nordic countries by train. Truly, the Scandinavia Pass is one of the best ways to visit Scandinavia on a budget and one of the best ways to travel between Scandinavian countries. while spending less. 
Want to know how it works and how it can help you during your trip? In today's article, we'll talk all about the Scandinavia Pass and the primary cities and regions you can visit with it. Let's get started! 
The Best Way to Travel Around Scandinavia:

What is the Scandinavia Pass?
The Scandinavia Pass is a special ticket that'll allow you to take an unlimited number of train rides on your travel days (anywhere from 3 to 8 days over the course of a month) in 4 countries: Norway, Denmark, Sweden, and Finland. 
Okay, so I know that Finland isn't technically a Scandinavian country, but it is a Nordic country like the other three. But still, I think the name "Scandinavia Pass" has a better ring to it than "Nordic Pass"

There are different types of passes available that let you choose between more budget-friendly or luxurious train trips, as well as different pass validities depending on the length of your trip. 
This pass is a great option for anyone who wants to explore northern Europe in-depth and be left speechless by the incredible landscapes that Scandinavia and Finland have to offer. There's also some major benefits to getting this pass versus buying your tickets separately, and this is exactly what we'll talk about below.   
Should I buy a Scandinavia Pass or buy my train tickets separately?: The benefits of getting a Scandinavia Rail Pass
Of course, the main benefit of this pass is that you can explore the Scandinavian countries and Finland with a single ticket. However, there's also a few other travel "perks" you'll get with your pass including: 
Flexibility to choose your destinations and map out your itinerary as you like

Unlimited number of

train

trips

on your travel days

while your pass is valid

Discounted youth and senior passes

Very comfortable travel conditions

(better than a bus!) 

Cheaper than buying separate tickets between each city

Chance to explore several countries quickly & easily 
Just seeing these benefits may give you a hint that this pass is worth it if you plan to spend some time exploring the land of the Vikings (sorry Finland…but generally, the Finnish aren't descendants of the Vikings like their neighbors

).
But you won't just get train trip benefits with your Scandinavia Pass! You'll also get: 
But of course, even with all the benefits above, there is still a cost that comes with the Scandinavia Pass. And you'll have to decide if that cost is worth it for you, as we'll discuss below:  
How much does the Scandinavia Pass cost? 
After hearing all the benefits and perks you get with the pass, this is the next question on everyone's mind: well, how much does it cost? 
Since this pass is divided by time, passenger age, and travel class, this question requires a slightly complicated response. So, I'll talk a bit more about each of the types of passes offered by the official websites of Eurail and Rail Europe. 
But one thing to keep in mind – while the prices below may seem steep, keep in mind that normal costs for individual train tickets in Scandinavia are very high, so this pass can easily save you cold, hard cash. 
Especially if you use your "travel days" for long or overnight train trips (ex. if you were to buy these tickets individually, the night train from Stockholm to Kiruna is 15 hours and costs €90-140 and the 8-hour trip from Helsinki to Lapland costs €75-120). It's also a great option if you plan to take several train trips in a single day (after all, you do get unlimited train trips on your travel days!).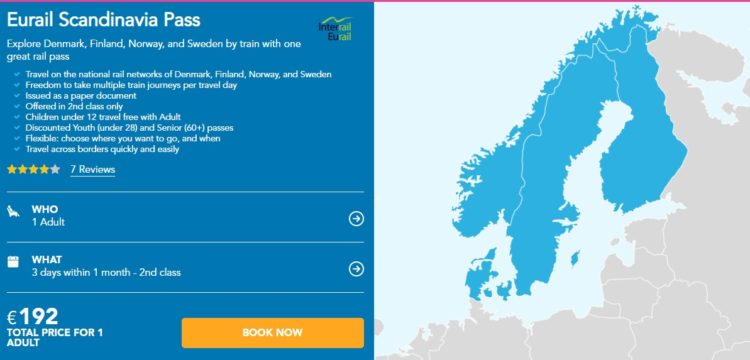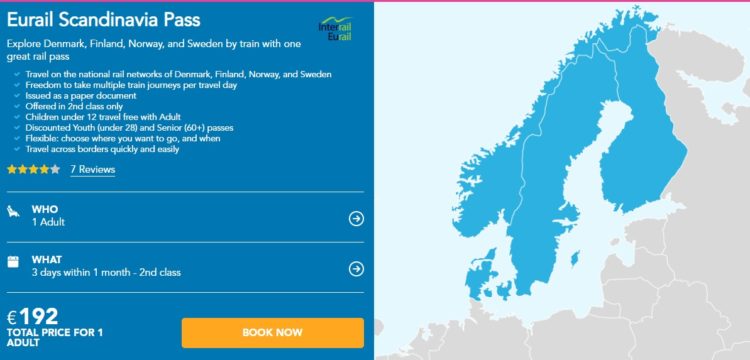 Cost of 2nd Class Tickets with the Scandinavia Pass
To start, you have to look at how many "travel days" you'd like to have over the course of a month. On each of those travel days, you can take as many train trips across the 4 countries as you like. In other words, you get unlimited train trips on your travel days!  
The price for an adult to travel 3 days within a month is €192. Your travel days don't need to be in a row. Children under 12 traveling with an adult who has this pass don't need to pay. 
Naturally, this price varies based on how many train travel days you'd like to have in a month. The highest number you can get is 8 days within a month for €297. There are also options for 4, 5 & 6 travel days. 
Keep in mind: the more days you travel, the less you spend per day of travel (for example, if you get the 3-day pass, you'll pay €64 per day of travel VS €37.50 per day with the 8-day pass). 
Youth travelers under 28 will pay €166 for the 3-day option and €257 for the 8-day option. Seniors over 60 pay €173 for the 3-day option and €267 for the 8-day option. 
Summary of prices for the second class Scandinavia Pass:

 
Unlimited train travel 3 days/month: €192 (normal ticket – €64/travel day), €166 (under 28), €173 (over 60)  

Unlimited train travel 4 days/month: €218 (normal ticket -€54.50/ travel day), €189 (under 28), €196 (over 60)  

Unlimited train travel 5 days/month: €241 (normal ticket – €48/travel day), €209 (under 28), €217 (over 60)

Unlimited train travel 6 days/month: €262 (normal ticket – €43.60/travel day), €227 (under 28), €236 (over 60) 

Unlimited train travel 8 days/month: €297 (normal ticket – €37.12/travel day), €257 (under 28), €267 (over 60)  
Cost of First-Class Tickets with the Scandinavia Pass
First-class tickets follow basically the same structure as the second class ones. However, you'll travel more comfortably, which increases the price. With this pass, you can also pick a seat in the 2nd class, if you like. 
The price for an adult to travel first class with the 3-day option is €256. The 8-day option is €396.
For youth travelers under 28, traveling first class 3 days in a month costs €205, and traveling 8 days in a month is €317. For travelers over 60, the 3-day option is €232 and the 8-day option is €356.  
And remember, just as with the 2nd class pass, children under 12 don't need to pay. 
Summary of prices for the first-class Scandinavia Pass:

 
Unlimited train travel 3 days/month: €256 (normal ticket), €205 (under 28), €230 (over 60)  

Unlimited train travel 4 days/month: €291 (normal ticket), €233 (under 28), €262 (over 60)  

Unlimited train travel 5 days/month: €321 (normal ticket), €257 (under 28), €289 (over 60)

Unlimited train travel 6 days/month: €349 (normal ticket), €279 (under 28), €314 (over 60) 

Unlimited train travel 8 days/month: €396 (normal ticket), €317 (under 28), €356 (over 60)  
Be sure to check out the updated prices on Eurail and Rail Europe before buying! 
How to use a Scandinavia Pass? Step-by-Step Instructions
Using your Scandinavia pass isn't complicated. However, I've put together these quick guide steps so it's smooth sailing when it comes time to using it. Here are your steps: 
Buy your Scandinavia Pass 

Reserve your seats

Validate your pass
    1. How to buy a Scandinavian Pass (and how to decide which Scandinavia Pass to buy!)

  
Your first step is simple. Just head to the official Rail Europe or Eurail website and choose the pass you want to buy based on how many people you'll be traveling with, how many days you plan to travel by train, and the age of the travelers.  
Figuring out how many days to get your pass for is a little tricky, so you'll probably need to plan out your itinerary quite a bit before you buy your pass. And remember, one day of travel counts as midnight to midnight. 
Eurail: https://www.eurail.com/en/eurail-passes/one-country-pass/scandinavia 
Rail Europe: https://www.raileurope-world.com/pass/scandinavia-pass
    2. How to book your seats with the Scandinavia Pass
Train trips have a limit on the number of passengers they can take. So even if you have the pass and don't need to pay extra, it's still important that you book your seat before you get on board. 
Although reserving your seat isn't required for all trips, overnight train trips, high-speed trains, and trains that cross country borders normally require you to reserve your seat ahead of time. 
For this, all you have to do is go to the Eurail website here and choose where you'd like to sit during your trip. Once on the website, you'll have to make an account to register everyone traveling with you and verify that you have a pass. Then, choose the train you'd like to take and then select your seat. It's a simple step, but very important to guarantee your spot. 
    3. How to validate your ticket with the Scandinavia Pass
Before you begin any trip by train, it's important that you print out your proof of reservation and validate it at one of the train station windows. Make sure you don't forget this step so you aren't blocked from boarding! 
What cities can I visit with the Scandinavia Pass? 
To put it simply, with the Scandinavia Pass, you can visit basically anywhere you'd like in Norway, Sweden, Denmark, and Finland! However, I'll give you some ideas below. 
That said, the list below isn't a suggested itinerary or anything like that. So don't feel like you need to plan out your trip according to the cities below. It's just here to give you a better idea of what's awaiting you on your trip to Scandinavia and Finland.  
Helsinki

 
The capital of Finland is one stop you can't miss if you purchase a Scandinavia Pass. 
But what to do in Helsinki? Aside from being a truly lovely city from head-to-toe, you can also take a stroll down the famous 5-kilometer-long Mannerheimintie Avenue where you'll find many cultural venues like the National Museum of Finland and the Kisama Museum of Contemporary Art. 
Other places to visit in Finland: 
Turku

– Finland's 2nd biggest city and home to the medieval Turku castle 

Savonlinna

– a charming historic town highlighted by a castle built on an island in one of the area's many lakes

Finish Lapland (Levi/Kemi/Rovaniemi)

– we'll talk more about Lapland below, but here's your chance to visit the famous snow castle or Santa Claus village!  
Copenhagen 
Copenhagen, the capital of Denmark, is known to be one of the most beautiful cities in the world. And, in my personal opinion, it's also one of the richest in terms of culture and entertainment. Since it's only about an hour by train from Malmö, I visited it quite a few times while living in Sweden. 
So, beyond being a nearly obligatory stop during your trip to Scandinavia, I think it's one of the cities that deserves dedicating a bit of time to. 
Copenhagen's most popular attraction is perhaps Tivoli Gardens, one of the oldest amusement parks in the world and which also happens to be located right in the heart of the city. Even if you're not a fan of rides or amusement parks, it's definitely still worth a visit. 
And for those who are interested in alternative cultures, the Christiania commune (also called "Freetown Christiania") is a great option to learn more about this infamous "hippie" community. If you go, just make sure that you follow the rules (like not taking pictures when it's not allowed) and respect the area so you can have an enjoyable, problem-free visit. 
Other places to visit in Denmark

(keep in mind Denmark is quite small so you may not want to use your Scandinavia Pass for these particular visits): 
Aarhus

– initially a fortified Viking settlement, Aarhus is currently Denmark's 2nd biggest city and is home to culture, a great music scene, festivals, forests, and more  

Helsingór

– a busy port city home to Kronborg, the castle that serves as the setting for Shakespeare's Hamlet 
Stockholm 
Stockholm, the capital of Sweden, is the biggest capital population-wise of the Nordics with just under 1 million inhabitants. 
Stockholm has a very distinctive appearance with orange-colored buildings and roads paved with round stones. It's one of the most attractive places in Scandinavia and potentially the world. I always found it amazing how organized and clean the city was and how it managed to give off an air of well-being, no matter the time of the year. 
While there's lots to do, some of the main attractions in the city are the Royal Palace and Skasen, a half-zoo/half open-air museum that attracts millions of tourists each year. 
Other places to visit in Sweden: 
Gothenburg – Sweden's 2nd biggest city and our home for 2 years (this is where I did my master's degree! ), featuring a pleasant downtown, history, a beautiful archipelago, lakes & easy access to nature
Malmö

– Sweden's 3rd biggest city and just an hour by train from Copenhagen

Swedish Lapland (Kiruna)

– your chance to see the northern lights in northern Sweden (again, we'll talk more about Lapland below)! 
Oslo
To finish off our list of capital cities, we have the capital of Norway: Oslo. Beyond being one of Scandinavia's most stunning cities, you'll find lots of history. Especially if you're interested in the Vikings. 
Other places to visit in Norway: 
Bergen

– Norway's 2nd largest city and the gateway to the fjords!

Tromso

– the largest city in northern Norway and one of the best places to see the northern lights  

Western fjords (between Stavanger to Molde)

– the setting of breathtaking hikes and dreamy landscapes  
Can you use the Scandinavia Pass to get to Lapland and the Arctic? 
Lapland is a cultural region of the Nordic Arctic that was traditionally inhabited by the indigenous Sami. It includes the northernmost parts of Norway, Sweden, Finland, and the Kola Peninsula in Russia. 
Known locally as Sápmi, the region was given the alternative name "Lapland," the name that is commonly used today, by the European colonists centuries ago. 
And to answer the question above, yes, Lapland is included in the Scandinavia Pass!  Since it's so far north and travel to get here can be lengthy and expensive, using your pass to take the train to Lapland is one of the best ways to get the most from your pass.  
If you get the chance to visit, it's 100% worth it. Lapland in winter is full of Arctic activities that you can enjoy all year-round. Whether you want to photograph the northern lights in Sweden, go on a dog sled trip in Norway, or participate in a cultural Sami activity in Finland (and see where Santa Claus lives

, Lapland is the place for you! 
And speaking of the Arctic, be sure to read our complete guide about visiting Svalbard, the Norwegian Arctic, on a budget. You can't get there by train since it's an island, but it's the northernmost place in the world that can actually be visited by tourists!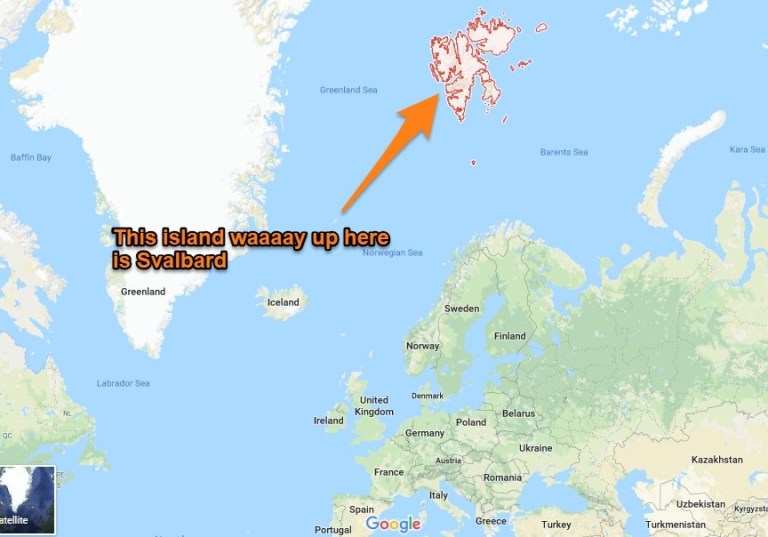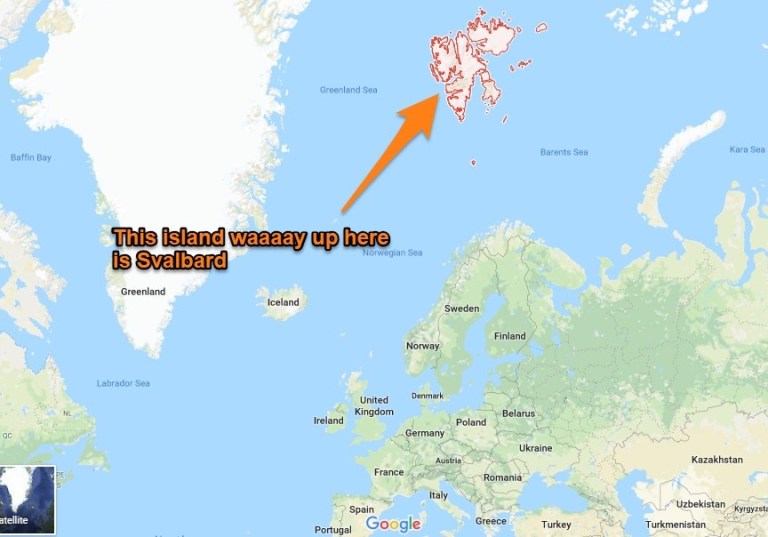 Is it worth getting a Scandinavia Pass? Or is it better to buy tickets individually? 
After learning more about the Scandinavia Pass, the benefits to having one, and the main cities and regions you can visit, you should already have a good idea in mind of whether or not this is a good option for your trip. 
But of course, it's really common to have doubts about whether or not the Scandinavia Pass is worth it because, at the end of the day, it's not exactly cheap. 
So, if you're still in doubts, I'd ask yourself the following questions: 
    1. Is your trip long enough that the Scandinavia Pass is worth it? 
If you're just going to be traveling for a few days or even a week, then the Scandinavia Pass might not be worth it since the minimum you can get is 3 travel days in a month. So, you need to make sure you'd have enough time to actually use them! 
    2. Since you have a limited time to travel, are you more interested in visiting as many places as you can? Or would you rather spend more time in each place but visit fewer places? 
If you only plan to travel to a small number of places or between cities that aren't too far away, then it might be cheaper for you to buy individual train tickets. 
However, if you plan to do any long train trips (such as up to Lapland or across borders), then getting the pass will almost definitely be cheaper. 
(You can see the full breakdown on cost per travel day in the cost section above to help make your calculations.) 
    3. Are you going to be traveling in a group or alone? 
If you're traveling in a group, then renting a car may actually be cheaper than each individual getting the pass. 
    4. Are you traveling with a child? 
If you have children, then the Scandinavia Pass could be a great option because they can travel free with you. 
    5. How much would you save if you were to travel by other methods

(like bus)?

 
As much as we love train travel, even with the Scandinavia Pass, it's not always the cheapest option. Especially when compared to options like Flixbus, which operates in some parts of Scandinavia (for example, while living in Gothenburg, we often took the bus from Gothenburg to Oslo rather than the train). 
But while Flixbus or other buses may be cheaper, keep in mind that it'll likely take longer for you to get to your destination and they don't go very far north (Oslo/Stockholm are essentially the farthest north they go). 
If you think about all the questions above, it should be quite clear whether or not this train pass is worth it for your trip to Scandinavia. 
Interested in other train passes to use throughout Europe?



Then don't skip out on my article with the 5 best train passes in Europe! 
Scandinavian attractions, activities and excursions
Scandinavia is full of attractions to explore and be dazzled by. If you are in doubt about what to do in this incredible destination, I recommend taking a look at Tiqets and also Civitatis. These sites offer various activities, tours and unmissable excursions.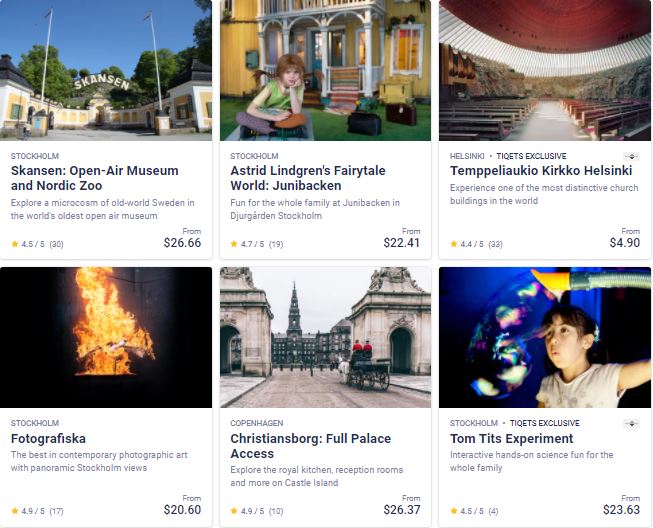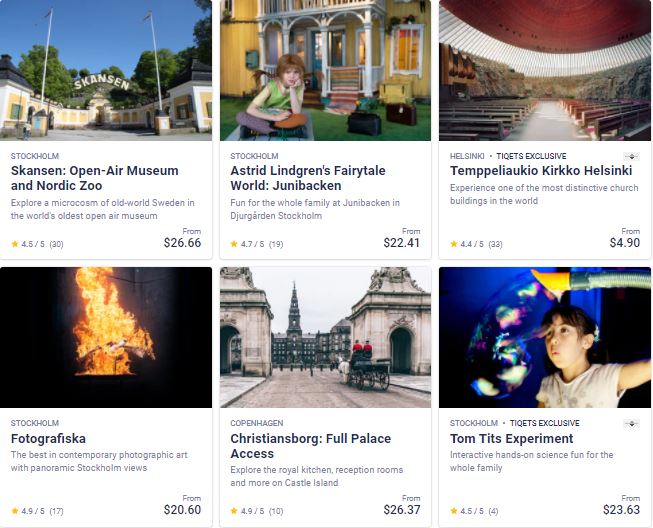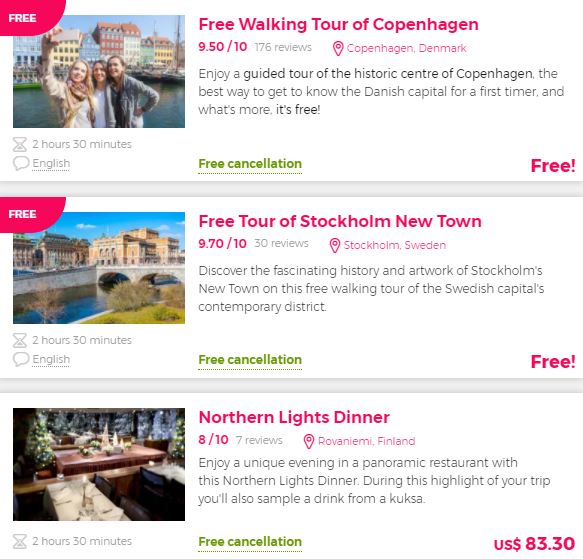 In conclusion…
For me, Scandinavia (and Finland) is a region that simply can't be compared to others in the world. It's truly a magical place where you find something new around every corner. 
So, I'm glad to be able to give you some insight into the Scandinavia Pass, something that can help you save on your trip while exploring more places for a better price. 
Given that Scandinavia is an incredible area, you can bet that traveling there by train is as well. The landscape is beautiful all-year-round (yes, even in the winter), the trains are comfortable, and the service is excellent. 
If you have any questions about this pass, let me know in the comments area below and I'll get back to you!
(Or if you've already used the Scandinavia Pass, share your experience below so other readers know what it's like!)
Planning your next trip?

Then don't forget travel insurance! You don't want to get stuck paying a ton of money and ruining your trip if you get sick or have an accident without travel insurance. WorldNomads is ideal for adventurous travelers, backpackers, or anyone looking to be protected during their trip. They cover almost every single activity you can image! Plus, you can have a 5% discount with the coupon code comfort5.

Already reserved your hotel or hostel? If not, we recommend Booking.com. They have a huge selection of hotels and hostels all over the world. Plus, in most cases, you can cancel your reservation without any costs up to a few days before the check-in date! 

Still haven't booked your plane ticket and want to save big? Take a look at Momondo and Kayak. They are flight aggregators that combine several other ticket search websites to make it easier for you to compare prices and make sure you are getting the best deal. 

And finally, will you need to rent a car during your trip? Then check out Rentalcar.com to search and compare car rental companies from all over the world in a single website. Then, you can find the cheapest price for the best car!