Last Updated on by Rodrigo @ OutofYourComfortZone
Portugal is a country full of history, culture, art, things to do, and an enviable quality of life.
In fact, it's considered to be the 4th safest country to live in in the world, in addition to having one of the fastest-growing education levels in Europe. With all these attractions, it's no wonder people of all ages from all over the world have considered making it their home.
The truth is that more and more people are looking to move overseas and begin a new life in a country like Portugal. Yet, moving overseas and living abroad is no easy task. That's why I put together this list of the 10 first steps you need to take to move to Portugal. So whether you are already "officially" moving to Portugal or just thinking about making the big move, this list should help clarify a lot of what needs to get done so you can organize your life in this "land of the three F's" (Fado music, the Fátima pilgrimage, and Football)!
So, here are the 10 steps you need to take to live in Portugal:
Understand the visa options to live in Portugal

Choose where you want to live

Sort out your health insurance to live in Portugal

Get your NIF (Número de Identificação Fiscal – Fiscal Identification Number) in Portugal

Schedule your appointment at SEF in Portugal

Get to know your area

Validate your driver's license in Portugal

Find a job in Portugal

Learn European Portuguese!

Settle into your new life in Portugal
We'll explain each of these stages in more detail below and show what you need to do to follow through correctly.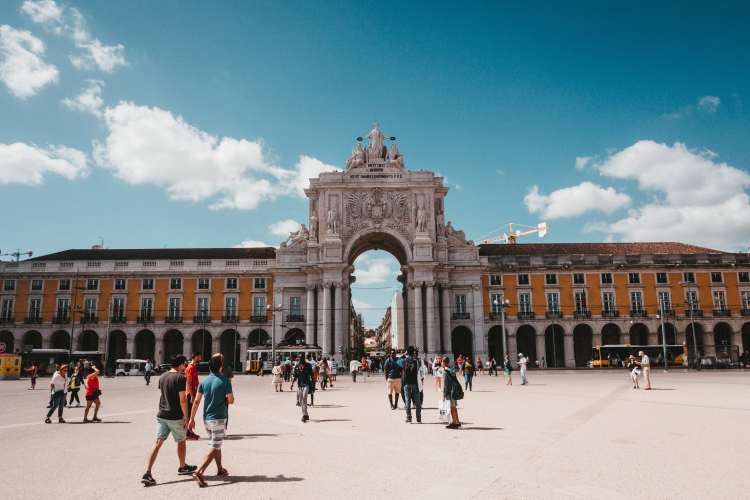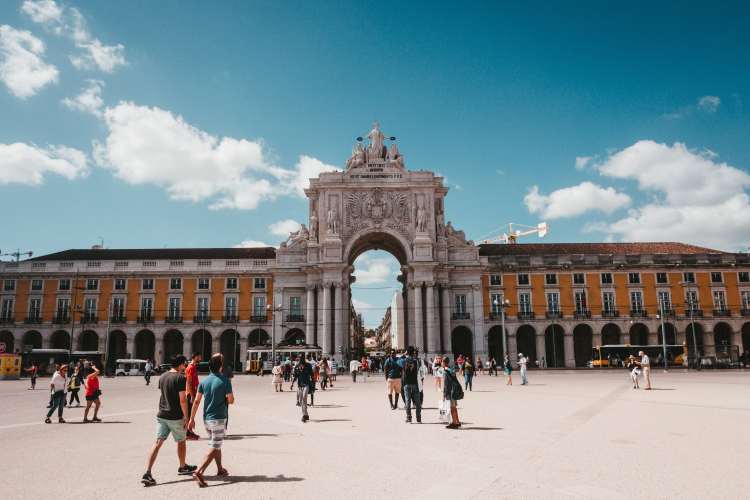 Understand your visa options to live in Portugal
What are the visa options to live in Portugal?
Your first step is knowing what you're going to do in Portugal. Every option requires a different type of visa, but here are the most common ones:
Student visa

Work visa

Entrepreneur visa (either the StartUP visa or the D2 visa)

Investment visa (called the "Golden Visa")
I'm not going to go into all the details about these here since I'm not an expert on each individual type, but I highly recommend you do research into the type of visa you plan to get when you move to Portugal. For example, if you want to study in Portugal, it's important that you know what documents you need to bring with you alongside any other requirements.
This way, you can ensure you can stay in the country legally without any trouble.
This article here has a complete breakdown of all these visa types with links to the applications and requirements.
Choose where you want to live in Portugal
Where to live in Portugal?
Once you know if you're moving to Portugal to study, work, or do anything else, it's time to sort out which area you'll be moving to. Although Portugal may be small, each region is quite different.
This means that in some cities it'll be easier to find a job, like Lisbon or Porto. However, the cost of living in these two cities will also be higher. Then there are other cities with fewer job offerings, but a much cheaper living cost.
Here are just a few of the places you may want to look into:
Lisbon

Porto

Braga

Coimbra

Aveiro

Guimarães

Faro

Évora

Lagos
You can find more details about many of these places here.
Once you've settled on where you're going or where you'd like to go, you can do some research about the area to have a better idea about how much you'll spend on things like public transportation, rent, and other living expenses, plus the average salary. This is an important step to make sure you can support yourself if you won't land in the country with a job.
Sort out your health insurance in Portugal
How can I get health insurance in Portugal?
As you can probably guess, there's a lot of different ways to go about getting health insurance in Portugal.
If you are going to Portugal to work: either your job will provide you with private health insurance OR you will have you get your own plan. As a suggestion to find your own plan and get coverage in Portugal, check out our article with the 3 Best Expat and Immigrant Health Insurance Companies.
If you are a student in Portugal: you might get some sort of health insurance through your school. But more likely, you'll need to sort out one yourself. In this case, take a look at my article with the 3 Best Health Insurances for International Students.
If you're from the European Union and/or the Schengen Area: get a European Health Card from your home country and simply bring it with you. Then, you can use the Portuguese public health system at a lower cost.
If you are going to Portugal on any other type of visa or don't fit into the categories above: get an expat health insurance policy (as mentioned above) until you sort out something more permanent.
Get your NIF (Número de Identificação Fiscal – "Fiscal Identification Number") in Portugal
How do I get my NIF in Portugal?
As soon as you arrive in Portugal, one of the most important documents that'll you need to tackle the country's bureaucracy is the NIF. The NIF is a national ID number (something like the American "social security number") that you'll need in order to do many things as well as apply for other documents you need.
To get your NIF, you have to go to the Serviço de Finanças ("Finance Services") in the city where you'll be living. The process is very simple. However, you do need a representante fiscal ("fiscal representative"), who needs to be a person with permanent residence in Portugal who declares themselves to be financially responsible for you.
Many people are a bit frightened when they hear this, but you don't need to be.
When you go to rent a house, for example, it's common for the rental agency to declare themselves your representative so you can get your NIF and sign the rental contract. If you're a student, it's even easier since your educational institution can give you a document that serves as your fiscal representative.
Otherwise, you can always ask a friend!
Schedule your appointment at SEF in Portugal
How do I register with immigration in Portugal?
Anyone who has a visa to live in Portugal needs to schedule an appointment atSEF (Serviço de Estrangeiros e Fronteiras – "Immigration and Border Service") so you can get your AR (autorização de residência – "residence permit"). You can usually make this appointment before you move, but sometimes you can only do it once you've arrived in Portugal.
To apply for your residence permit at SEF, you'll need to bring your:
Passport

NIF

Proof of residence

Proof of financial support (in other words, that you have the funds or an income to support yourself while living in Portugal)
It's worth mentioning that, depending on the area of Portugal you live, it may be a while to get an appointment at SEF. But don't worry if your appointment is booked a few weeks/months in advance. Once your appointment is booked, you aren't considered to be in the country illegally.
You can book your appointment and get more info here: https://imigrante.sef.pt/en/deslocacao-sef/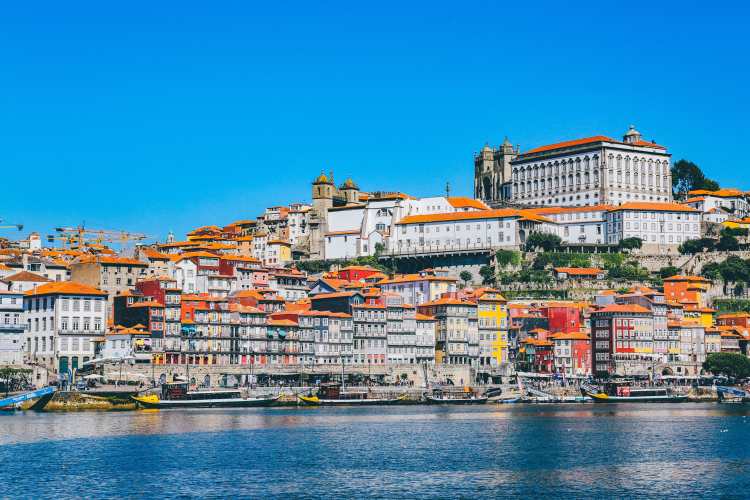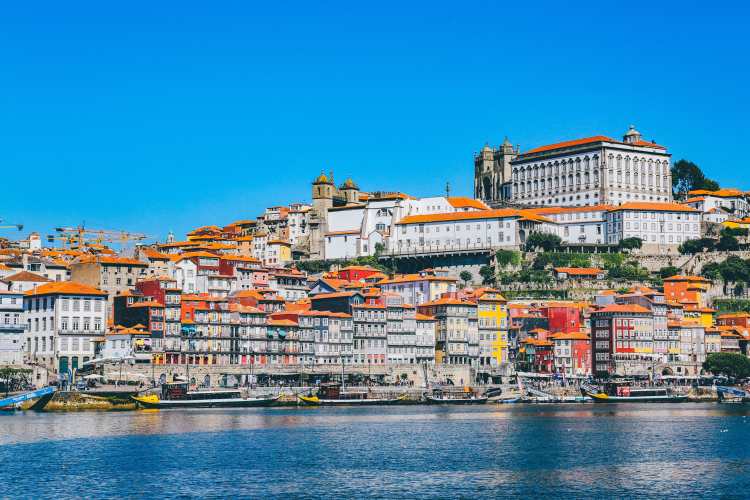 Get to know your city
Once all your documents are on their way, there are still a few other steps to start your life in Portugal. One of those is to get to know the city where you'll live. Where the supermarkets are, the pharmacies, the bakeries, the bus stops, the city's main train station, etc.
Getting to know your neighborhood and how the city works as a whole is very important to prevent some culture shock upfront. So, don't skip this important step.
Validate your driver's license in Portugal
How do I get a driver's license in Portugal?
This isn't an essential step, but it is an important one if you plan to drive in Portugal. To do this, all you have to do is validate your home country's driver's license.
Just make sure you do this within 90 days of getting your residency (or within 90 days of going to your first SEF appointment). Otherwise, you'll have to take a driver's test and pay extra for classes and a new license.
To do this, you'll have to go to your local IMT (Instituto da Mobilidade e dos Transportes – "Institute for Mobility and Transport") and bring the following documents:
Valid driver's license

Declaration from where your license was issued stating that it is authentic and valid (this may also need to be apostilled)

Official translations of the above if not in Portuguese, French, English or Spanish

Residence card or certificate of residence in Portugal

NIF

Health certificate (called "Atestado Medico") – can be done online by your family doctor or the driver's school doctor
Ah, and if at first you don't have a car of your own and want to rent one, I recommend taking a look at my article with the 5 Best and Cheapest Website to Search for and Rent Cars Around the World.
Find a job in Portugal
How do I get a job in Portugal?
The availability of jobs can vary a lot based on where you are living, your area of expertise, and your language skills. Portugal also has some of the lowest average salaries in Europe, though it has one of the lowest costs of living to make up for it.
As in many places, there are a lot of websites to search for jobs online. But in Portugal, it's quite common for people to drop off their resumes/CVs personally at companies to talk to them about their open positions.
With any luck, this way you'll find something that you like.
But if you want to get a head start, here's a list of the best websites and resources to help you find a job in Portugal:
Learn European Portuguese!
How can I learn European Portuguese?
From being able to chat with locals to seriously improving your chances in the job market to just finding it fun, if you're going to be living in Portugal, you probably want to learn at least a little bit of European Portuguese.
Unfortunately, there are a lot more resources out there for Brazilian Portuguese than European Portuguese (and they are quite different…so if you're going to be moving to Portugal, make sure you don't get a Brazilian Portuguese course!). That said, Nikki has tried a few for a European Portuguese language test she had to take and found the following to be quite useful:
Portuguese Lab Academy for a start-to-finish paid course (monthly subscription fee – so you can try for a month then cancel if don't like it): https://portugueselabacademy.com/
Italki or Verbling for reasonably-priced speaking partners and private lessons (one of the best ways to learn, in her opinion!): get $10 for free in Italki credits after spending $20 on lessons with Nikki's link here
The University of Lisbon and the University of Porto also offer a summer course in Portuguese, although she hasn't taken them herself and so can't say how good they are. But no matter how you choose to learn, she highly recommends making a point to speak with real humans (even if you can just say a few words) as soon as possible and get lots of listening exposure (yes, that means you get to watch Portugues shows & films!).
Here are some more useful links with additional Portuguese learning resources here and here.
PS: if you have any other questions about language learning & specifically about learning Portuguese (European or Brazilian), drop a comment below and Nikki can help you out with recommendations or advice. She loves this stuff!
Get settled into your new life in Portugal
After following all the steps above, you'll be just about ready to begin your life over in Portugal! The last step, then, is to make the most of your opportunity.
Explore the country, get to know its main places, make friends with locals and other foreigners, visit tourist attractions, live the local life, discover the best bars and restaurants in your area, and, finally, do everything you can to make it feel like home.
To help get settled in, take a look at my article 16 First Things to Do Once You Move to a New Country or City.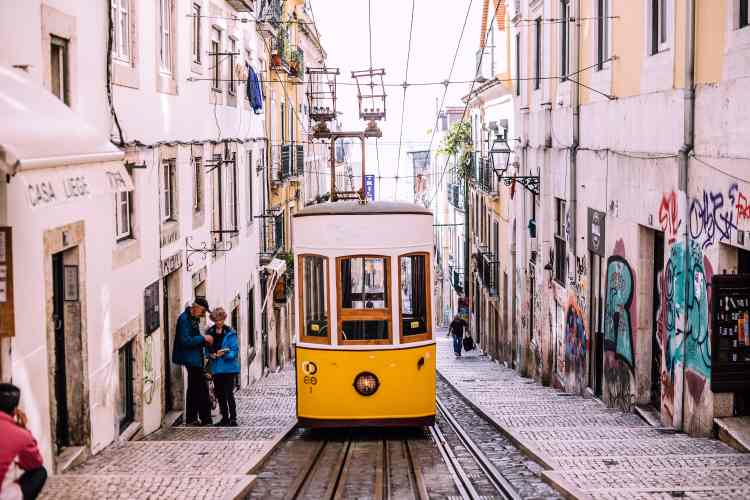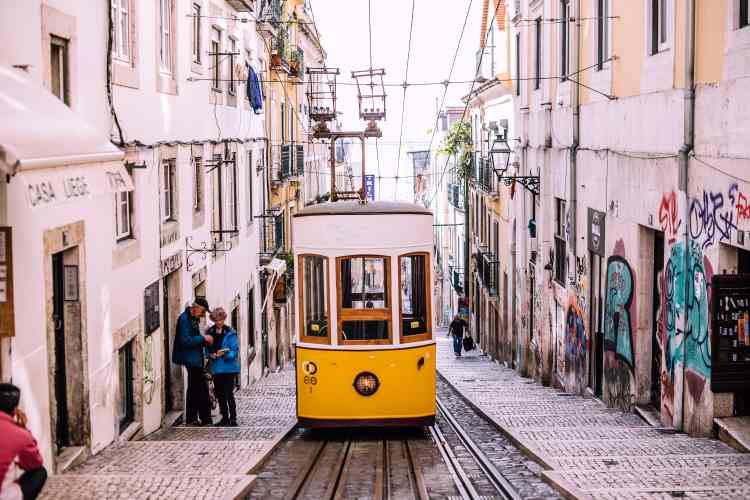 Is it worth it to move to Portugal?
Now that you know the first steps to begin life in Portugal, it should be a bit easier to answer this question. But the truth is that there isn't a set response for everyone. Every person will have a different experience and vision of the world.
Moving to Portugal can be a wonderful opportunity for anyone in search of a more tranquil place to live that's safe, has good safety nets, friendly people, and high quality of life. At the same time, many people can't get used to a new country's culture in general, are unsatisfied with the low salaries, or simply can't adapt.
In other words, I'd say it's worth moving to Portugal, but it's not for everyone. There's a lot of advantages as I've shown here, but you'll only know yourself after a lot of research and probably time spent in the country.
On that note, if you're not sure if Portugal is the right choice for you and you're still interested in moving overseas, then check out my article with 10 Ways to Live Abroad.
In conclusion…
Beginning a new life in a new place is never easy. However, things are always a little easier when you know exactly what steps you need to do. So I'll leave this as a final tip: take your time with each of these steps to do them correctly. Research exactly what you need to do so you don't have problems on arrival, and I can guarantee you'll have a unique and unforgettable experience.
And that's it! What do you think of these tips? Do you have any tips to add or do you have any questions about any of these steps? Or perhaps do you have any experience of your own to share? Let us know in the comments area below!
Planning your next trip?
Then don't forget travel insurance! You don't want to get stuck paying a ton of money and ruining your trip if you get sick or have an accident without travel insurance. WorldNomads is ideal for adventurous travelers, backpackers, or anyone looking to be protected during their trip. They cover almost every single activity you can image! Plus, you can have a 5% discount with the coupon code comfort5.
Already reserved your hotel or hostel? If not, we recommend Booking.com. They have a huge selection of hotels and hostels all over the world. Plus, in most cases, you can cancel your reservation up to a few days before the check-in date without any costs!
Still haven't booked your plane ticket and want to save big? Take a look at Kayak and Momondo. They are flight aggregators that combine several other ticket search websites to make it easier for you to compare prices and make sure you are getting the best deal.
And finally, will you need to rent a car during your trip? Then check out Rentalcar.com to search and compare car rental companies from all over the world on a single website. Then, you can find the cheapest price for the best car!