Last Updated on by Talita
Asheville is such a unique and quirky place with lots of fun things to do. Some of the best attractions in Asheville may surprise you though!
It's an art and outdoor lover's haven but Asheville is also full of history and fun nightlife. Spending a weekend in Asheville isn't quite enough so you will want to spend at least three to four days in the city if you can.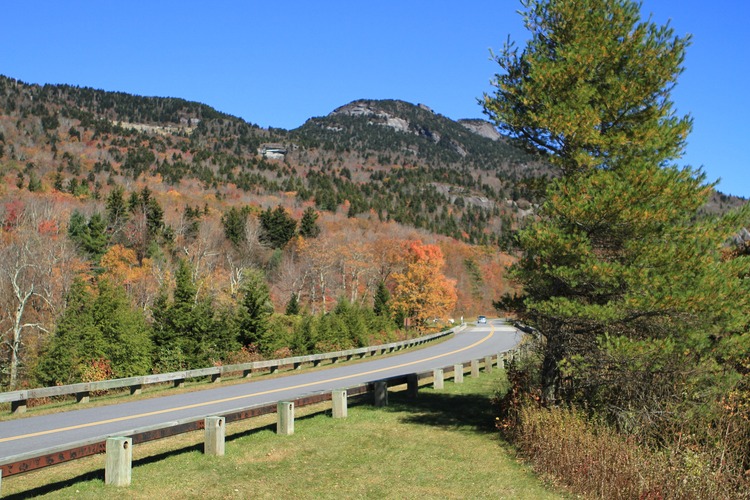 The weather is fantastic in the spring, summer, and fall but it does get very cold and snowy in the winter. Winter makes for a gorgeous backdrop if you love the snow though! In the fall the trees burst with colors of red, orange, and yellow.
Pretty much any season you want to visit will be great. This is the perfect spot for a girl's getaway so if you're looking for the perfect gift for your Daughter-In-Law just book them a cabin near Asheville!
It's also a romantic spot for couples if you need an idea for an anniversary or just a weekend away together.
With so many fun things to do in the city and surrounding area, it can be tough to narrow down your itinerary. So here are the best attractions in Asheville that you shouldn't miss!
1. The Biltmore Estate
Yes, the Biltmore is touristy but there is a reason for that. Any visit to Asheville is not complete without visiting the Biltmore Estate.
This the largest privately-owned home in the country and when you tour it is astounding that anyone ever lived in this mansion at all. When the house was finished in 1895 there were 35 bedrooms, 43 bathrooms, and 65 fireplaces.
What a house. Photos really do not do it justice though and you should see the intricate details and beautiful grounds for yourself. A tour of the home is just the beginning of the fun here.
Your ticket will come with a time slot which is when you should be lined up at the front of the house ready to get in. If you want the full experience then get the audio guide as well.
Take a minute to enjoy the view off of the back porch and don't forget to look outside the windows to see what kind of view the residents would have had.
After you are done inside the house make your way down to the gardens and greenhouse. These are meticulously manicured year-round.
There are hiking trails on the grounds of the Biltmore and you can also book fun excursions like fly-fishing or driving a Range Rover.
Make sure to stop by Antler Hill Village to check out the shops and the Biltmore Winery where your ticket gets you a free wine tasting.
If you are hungry, there are plenty of great places to eat on property like Cedric's Tavern or Stable Cafe.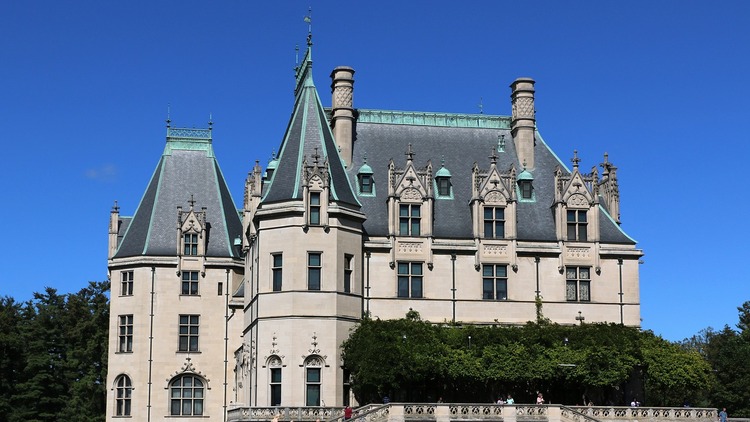 2. The North Carolina Arboretum
The Arboretum is made up of 65 acres of cultivated gardens with permanent and seasonal exhibits. One of the most popular exhibits here is their world-renowned Bonsai Exhibition Garden.
When you visit the Arboretum be sure to stop by the Baker Visitors Center to find out about all they have to offer. There is a parking fee but that will be the only fee you will have to pay to enter.
They also have miles of hiking and biking trails here for you to enjoy. If you take a look at their garden & trail map it will give you a few suggested hikes based on the distance you would like to go.
They also have a Bistro that serves locally-sourced, seasonal food which is the perfect place to grab lunch.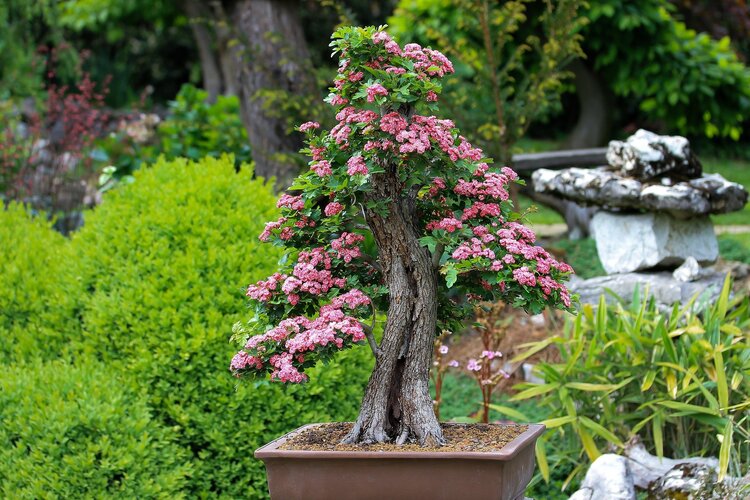 3. Breweries
The craft beer scene in Asheville has seen explosive growth over the last decade. There are plenty of big-name brewers in the city as well as smaller breweries that are just as delicious.
The best way to enjoy these places is by having a designated driver (most important part) and picking three to four to visit in an afternoon.
You'll find many breweries within walking distance downtown and a lot of them are in the area called the South-Slope.
A few popular ones here are Hi-Wire, Bhramari Brewing, Wicked Weed, Burial Beer Co., and Asheville Brewing.
Over in the River Arts District near the French Broad you'll find New Belgium Brewing and Wedge Brewing. New Belgium has a large grassy area that's great for well-behaved dogs.
A little further outside of town is Highland Brewing which is Asheville's original craft brewery. Be sure to stop by this huge industrial building and see what it's all about.
The largest and most grand brewery is actually about 30 minutes outside of downtown Asheville in Mills River. Sierra Nevada hasn't just built a brewery out here. This is a destination in itself.
At Sierra Nevada's East Coast Headquarters you will find plenty of beer with a bar downstairs and one upstairs. There is also a restaurant serving incredible food and small plates.
You can take a tour to see their brewing process and they even have a gift shop where you can buy souvenirs, t-shirts, and – you guessed it – beer!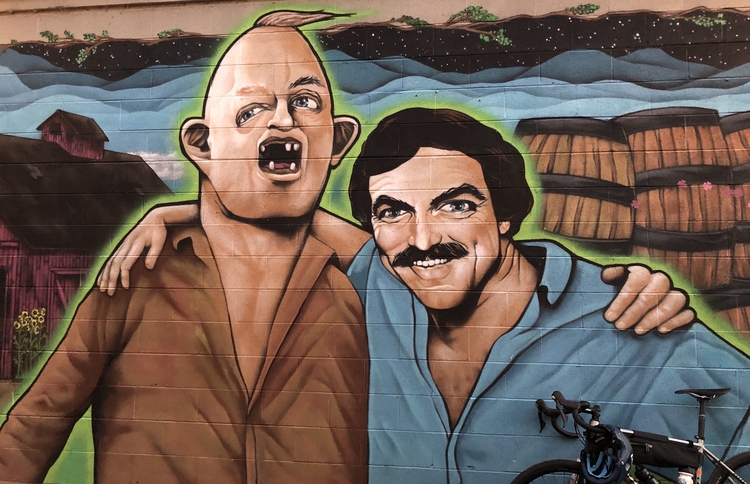 4. Ax-Throwing Bar
These are popping up all over the place now, but you really should go if you visit Asheville. What makes it special in Asheville is they serve local beer from all the breweries around town.
It may seem scary at first, but ax-throwing is incredibly fun! At Axeville you will book a time slot that is one hour long. If you think you'll want longer then you can book a two hour slot.
When you arrive you can grab a beer at the bar and wait until your turn comes up. You'll have a dedicated coach who walks you through different ways to throw an ax and who will stay with you through your whole session.
The board you are throwing at looks a little like a dartboard but it is made of wood. If you and your friends pick up on it quick enough, your coach will show you how to play a game.
Like darts, the closer you get to the center the more points you receive. It's super fun and a great way to start off a night on the town!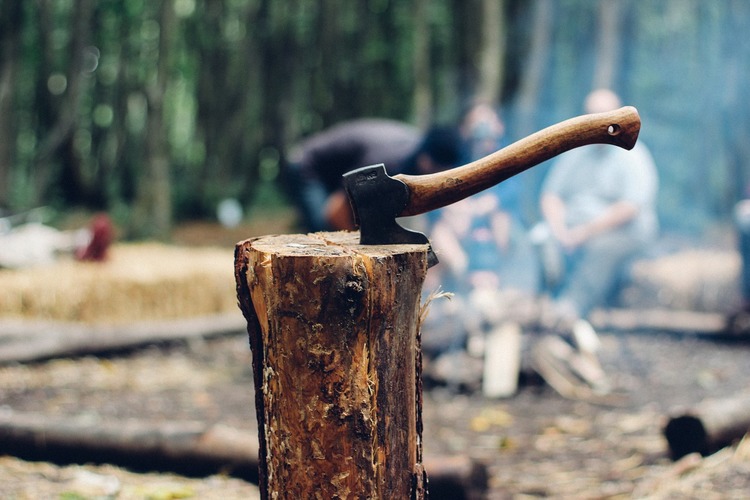 5. The Blue Ridge Mountains
This is what people come to Asheville for. The Blue Ridge Mountains are the heart of nature's playground and there is so much to do for all skill levels.
Hiking is incredibly popular as you are surrounded by Pisgah National Forest. You'll find great hikes nearby in DuPont State Forest, Mt. Mitchell State Park, and Linville Falls or Grandfather Mountain.
Many of these spots are just off the Blue Ridge Parkway. If you want to explore from the comfort of your car then the Parkway is the perfect drive. It's scenic with plenty of overlooks where you can get out and stretch your legs.
Pisgah National Forest is also a popular place for mountain biking, fishing, and zip lining. Whatever outdoor adventure you're looking for, you can probably find it here.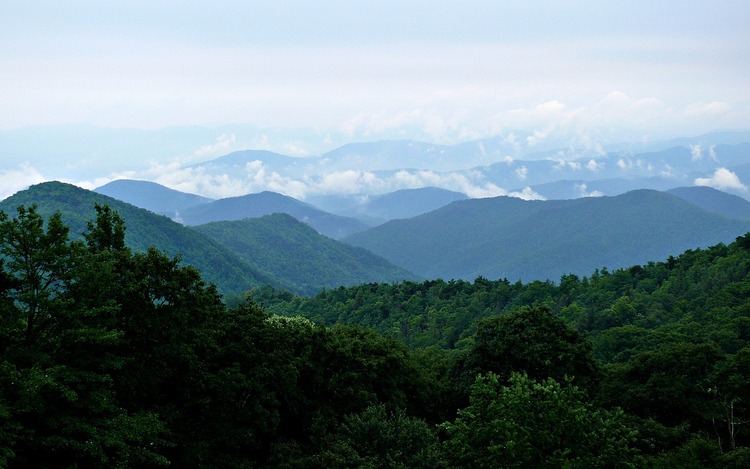 6. The Omni Grove Park Inn
The Omni Grove is a stunning, historic resort in Asheville where you should definitely stay if you have the money to splurge.
They have a subterranean spa as well as their own golf course where you can let off some steam. Of course, they have indoor and outdoor pools, tennis courts, and a weight room.
A few of the resort experiences that they offer are an audio history tour, a wild food foraging experience, and plenty of on-site shopping.
Dining here is also an experience in itself. Many of the restaurants have beautiful views of the surrounding mountains. The one thing you can't miss here is sunset from their Sunset Terrace.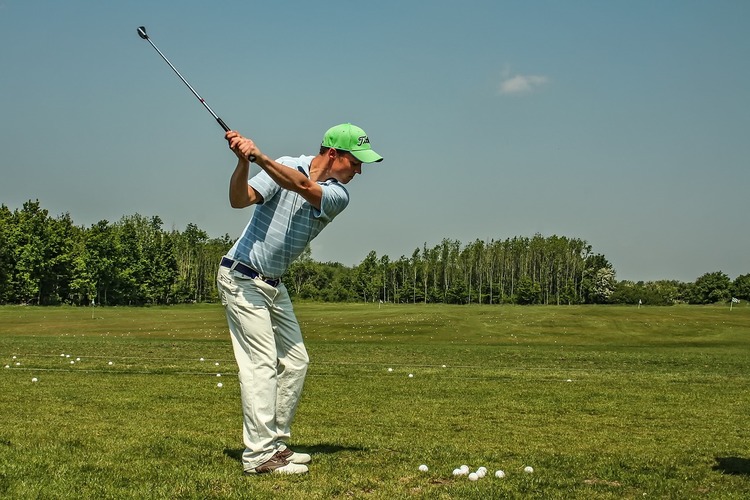 7. The Carl Sandburg Home
If you are a poetry fan or you want another cancellation stamp in your National Parks Passport then the Carl Sandburg House is a must-visit.
Sandburg was an award-winning poet and known as a "Poet of the People" because he spoke of the hardships that faced working men and women plus hardships of life in general.
You can tour his home and the surrounding farm which houses dairy goats. There are also 5 miles of hiking trails open to the public.
There is not a fee to explore the ground, but there is if you would like to tour the home.
*Note: The Carl Sandburg Home is still closed for tours due to COVID-19.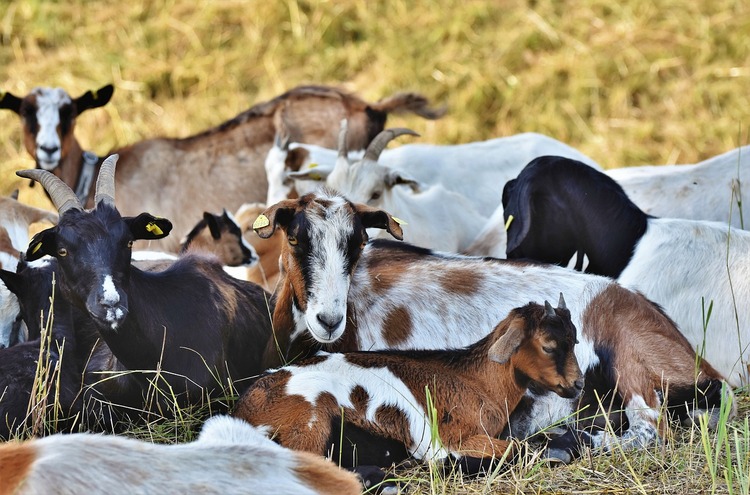 8. River Arts District
Beer isn't the only thing you'll find in the River Arts District. This area has been transformed from abandoned warehouses to artist's workshops and galleries.
If you walk through here on a sunny day, the doors of galleries will be open for you to walk in and browse. Many artists will also have their workshop doors open where you can come in and watch them work.
Some of them are happy to answer questions that you may have about their creations.
One of the most popular types of art to witness here is glassblowing. At the NC Glass Center you can watch demonstrations of glassblowing and flameworking which is truly awe-inspiring.
You can purchase the art at the Glass Center or there is another glassblowing gallery called Level 42 Gallery. Both offer classes as well.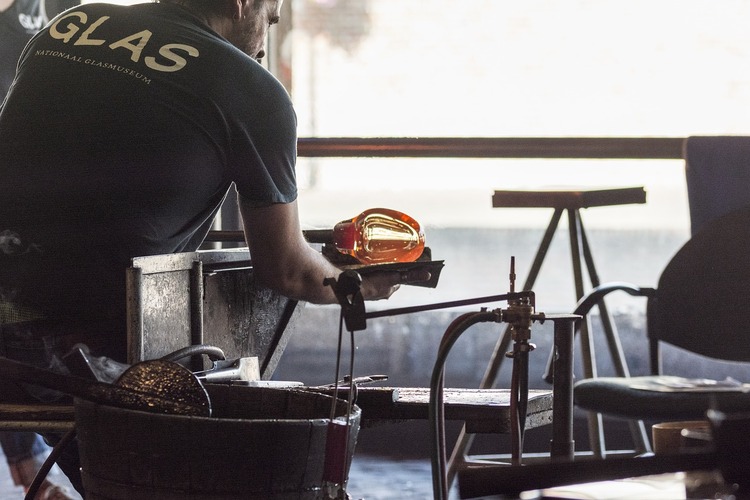 9. Nantahala Outdoor Center
To get to the Nantahala Outdoor Center (NOC) you'll have to make the drive out to Bryson City which takes about an hour and a half. This is sure to be some of the most fun you will have on your trip though!
The most popular activity at the NOC is whitewater rafting. The Nantahala River has Class I and II rapids and one Class III, Nantahala Falls, at the very end.
Don't worry, Nantahala Falls isn't actually a big waterfall – it's just a small gradual drop-off.
There are multiple ways that you can go down the river. One is on a guided raft, but if you have any whitewater experience then you can do the Nantahala as self-guided.
If you choose to go self-guided then you can take a raft that will hold 4 – 6 people, go in a double duckie for two, or a single duckie. You can also bring your own kayak and have them shuttle you if you are a whitewater kayaker.
Once you're done on the river make sure to grab a bite to eat at Big Wesser where you can sit at picnic tables right next to a calm section of the Nantahala.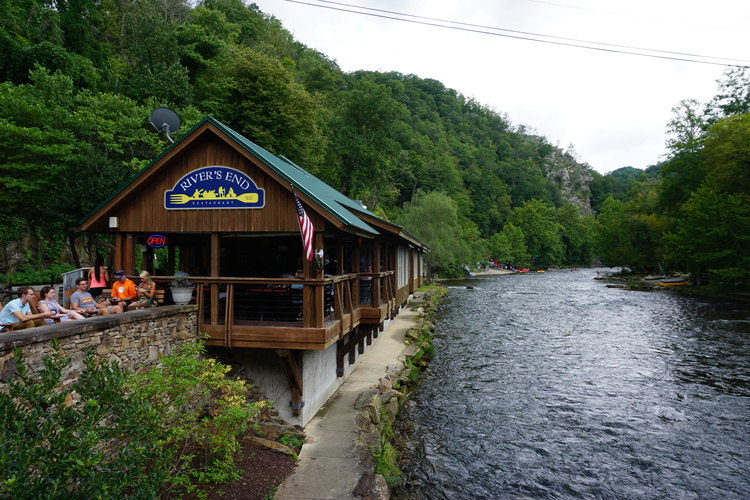 You can literally fly above the trees of Pisgah National Forest if you head up to Navitat in Barnardsville. It's about a 30-minute drive from Asheville.
They have two different zip line tour options – one is the Mountaintop Tour and the other is the Treetop Tour.
The Mountaintop Tour is the one that will take you soaring over the trees at high speeds. On the Treetop Tour you will zip line between trees, cross a swinging sky bridge, and rappel to the ground from the treetops.
If heights aren't your forte then you can take the RTV tour and keep your feet firmly on the ground. You'll have a driver that takes you to where the zip lining groups are so you don't miss out on the action.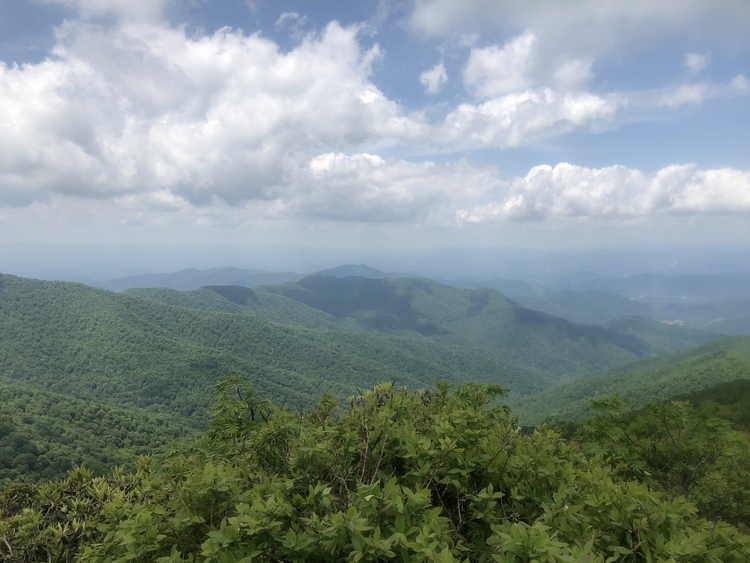 In short…
The Top 10 Attractions in Asheville, North Carolina, are:
Biltmore Estate

North Carolina Arboretum

Breweries

Ax-Throwing Bar

Blue Ridge Mountains

Omni Grove Park Inn

Carl Sandburg Home

River Arts District

Nantahala Outdoor Center

Navitat of Asheville NC
Bio
Anna is a content creator for giftideascafe.com where you can find fun gift ideas for anyone in your life. If you need to find a unique gift then this is the resource for you.
Planning your next trip?
Then don't forget travel insurance! You don't want to get stuck paying a ton of money and ruining your trip if you get sick or have an accident without travel insurance. WorldNomads is ideal for adventurous travelers, backpackers, or anyone looking to be protected during their trip. They cover almost every single activity you can image!
Already reserved your hotel or hostel? If not, we recommend Booking.com. They have a huge selection of hotels and hostels all over the world. Plus, in most cases, you can cancel your reservation without any costs up to a few days before the check-in date!
Still haven't booked your plane ticket and want to save big? Take a look at Kayak and Momondo. They are flight aggregators that combine several other ticket search websites to make it easier for you to compare prices and make sure you are getting the best deal.
And finally, will you need to rent a car during your trip? Then check out Rentalcar.com to search and compare car rental companies from all over the world on a single website. Then, you can find the cheapest price for the best car!