Last Updated on by Editor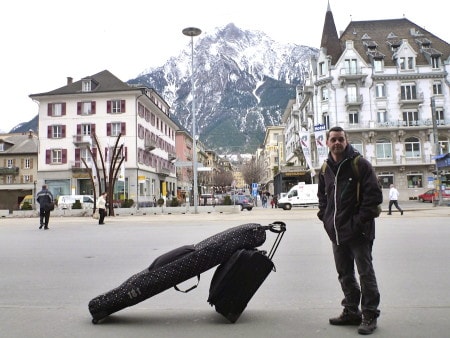 Personally, I think that having the opportunity to live in another country is a privilege and thus I feel that I'm an incredibly privileged and lucky person. However, as wonderful as it can be, it's not easy…. but with a few tips, you can make this process MUCH less difficult.
I've lived in so many countries and "restarted" my life so many times that I found I ended up following the same sequence of the "important" things to do just after arriving… and so with those things I created this list here. Eventually, I will add this list to my longer page of "How to Live Abroad", giving tips on what to do to live around the world. But for now, whether you are moving for a new job, school, or love, here are the most important things that you should do once you arrive in your new home.

PS: Is living abroad right for you? If you still aren't convinced that traveling and living abroad is good for you, then be sure to take a look at my article with 11 Reasons Why You Should Travel or Live Abroad. I bet I can convince you

PS 2: If you're already convinced that you want to move overseas but still don't know how, then don't miss out on my super detailed article with 10 Ways You Can Live Abroad.
Find your new accommodation
Perhaps your job has sent you to work abroad and has already arranged your hotel or apartment or perhaps your new school has already provided you with a dormitory and you don't need to worry about where you will sleep. But if these aren't your case, you'll have to head out in search of a room, apartment, or house to live. If it's for a long period of time, there are several classified sites where you can find accommodation to rent, like the general Craigslist to find places almost everywhere in the world or the more specific by country such as Gumtree in Australia. You can also try to find Facebook groups for the foreigners living in your new city and ask on there.
However, if you are looking for something short-term (or need a place to stay until you can find more permanent housing), you can look into hotels, hostels, Couchsurfing, or Airbnb. You can read more on my page about the 6 best websites to find hotels, hostels and + US$ 20 free credit on Airbnb.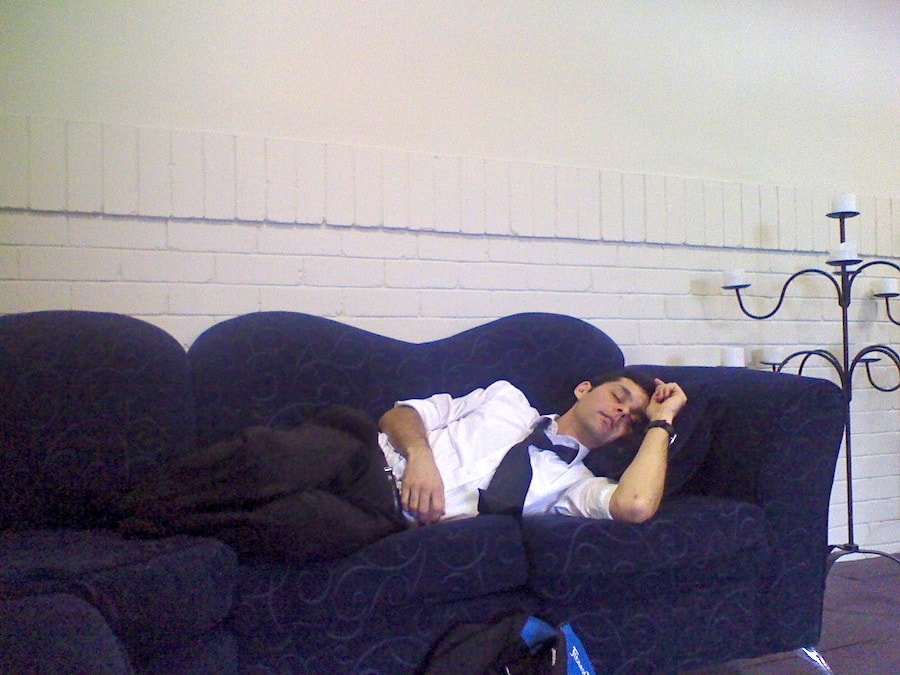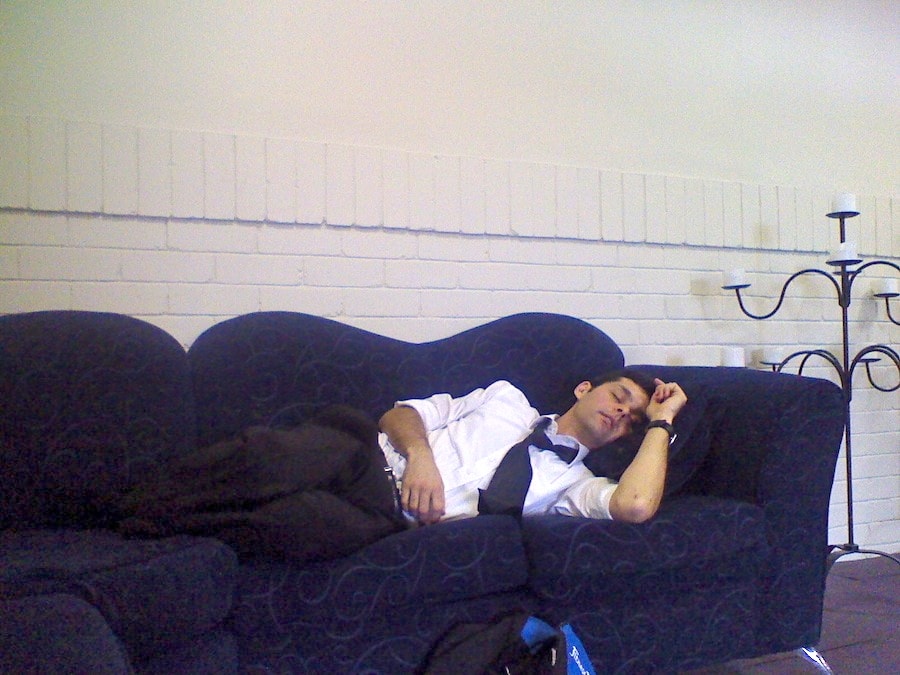 Deal with the new transportation system
This can normally be dealt with in two ways if you don't plan to get a car.
Get a transportation card
Almost all large cities of the world today have an integrated transportation system that works with a transport card. Getting one and knowing how to use it to take advantage of its discounts will make your life much easier. If you are living in a place with a more simple transport system, try to figure out which buses go to your house and bring you to your most frequent destinations.
I am a great defender of the use of bicycles. More and more cities around the world are creating incentives for bicycles and adapting their roads and sidewalks for their use. Saying this, getting one within the first week in your new home will make life easier, help you save money on transportation, and help you stay in shape!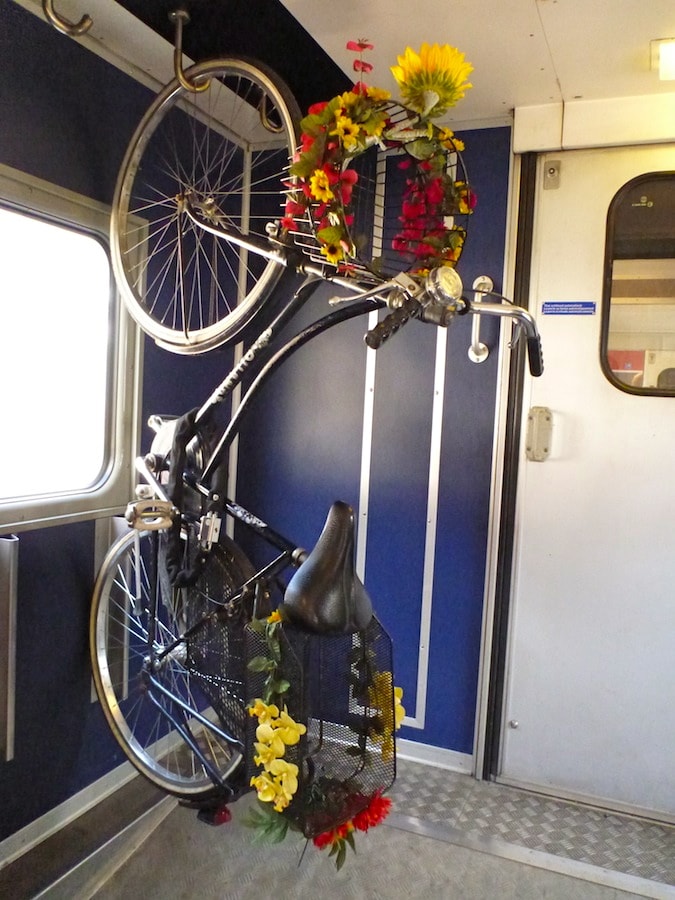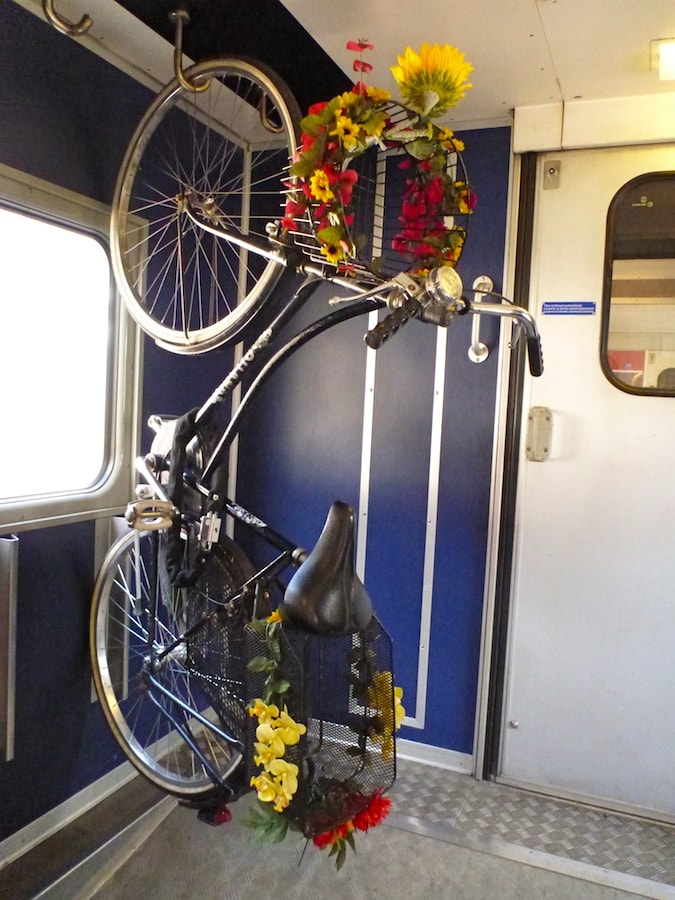 Get a job if you don't already have one
If you move to a different place for a reason that is unrelated to a job and doesn't have a full savings account, you'll probably need to find some sort of work to support yourself. Once again, classified sites like Craigslist and local groups on Facebook are good sources to find work opportunities. Otherwise, send lots of emails and try to visit places in person to ask if they have openings.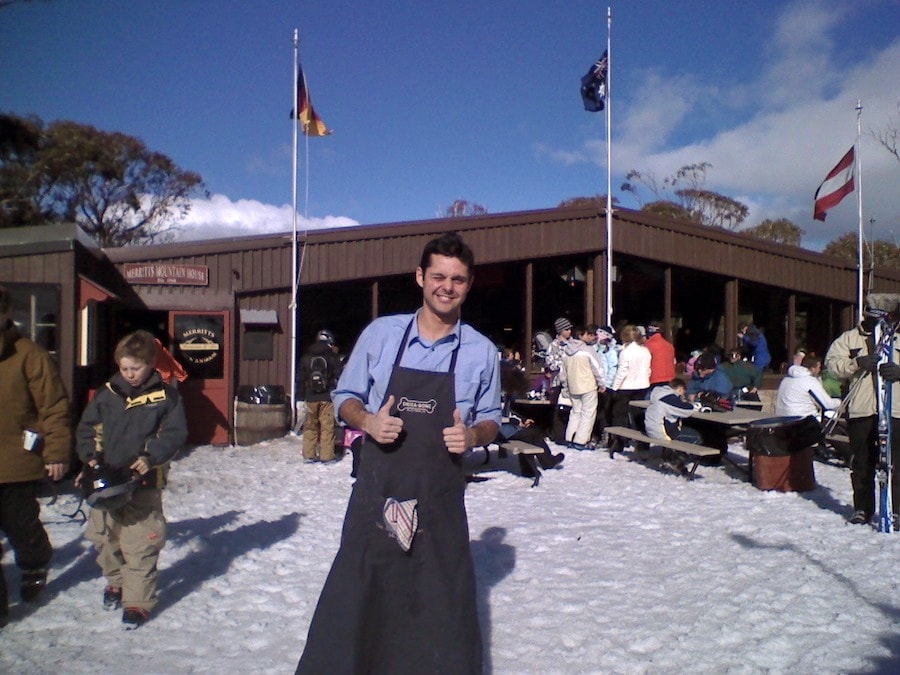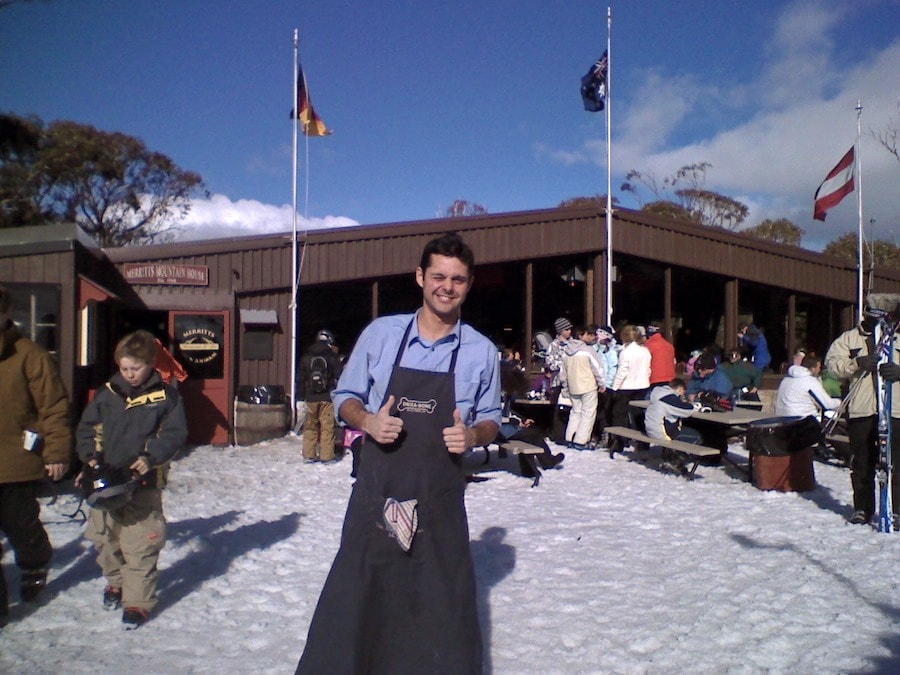 Get a phone
No matter where you are, you'll probably need a phone number so people can communicate with you. Whether they are friends, family, fellow students, or possible job contacts, you'll need a phone number for them to get in touch with you. Besides this, any place that you'll have to "register" yourself (work, bank, school, gym, etc.), you'll be asked for a phone number. As I explain more below, to get a plan you often have to have a residency number for the place you are living. However, you can buy a pre-paid chip and normally just need money and a passport.
Find a cheap supermarket
As soon as you arrive in a new country or city, it's good to find out what the cheapest supermarket is in your area. Then, you'll have an idea what is expensive and cheap when shopping products and food around on the streets. To know which is the cheapest place to shop, just ask around or check the different places yourself….it's that easy!
Find a good website to order things online
Maybe the place that you are visiting is very different from where you come from and may not have the types of foods or other products that you are used to… or if they do have them, they are too expensive. In this case, I recommend looking for a website to order things that aren't easy to find where you are. For example, we love oats but here in Korea a small container sells for nearly $15.00. With the amount of oats we eat, that'd get expensive really fast. So, we order them online (along with things like peanut butter and beans) from iHerb for a fraction of the price. If iHerb doesn't ship to where you are, Ebay and Amazon are good places to start but you can probably find local options as well. Once again, just ask around.
To get US$ 5 off your first purchase with iHerb, use this coupon (JLM769) or link: https://www.iherb.com?rcode=jlm769
Register yourself with immigration
This is not always necessary but in many countries, even if you already have a student, work visa or any other kind of visa, you'll still need to register with the local authorities if you want to spend some time living there. Normally, in exchange, you'll receive a civil registry number, like a social security number in the United States, which you'll need to work legally and sometimes to do things like open a bank account or get a cell phone plan.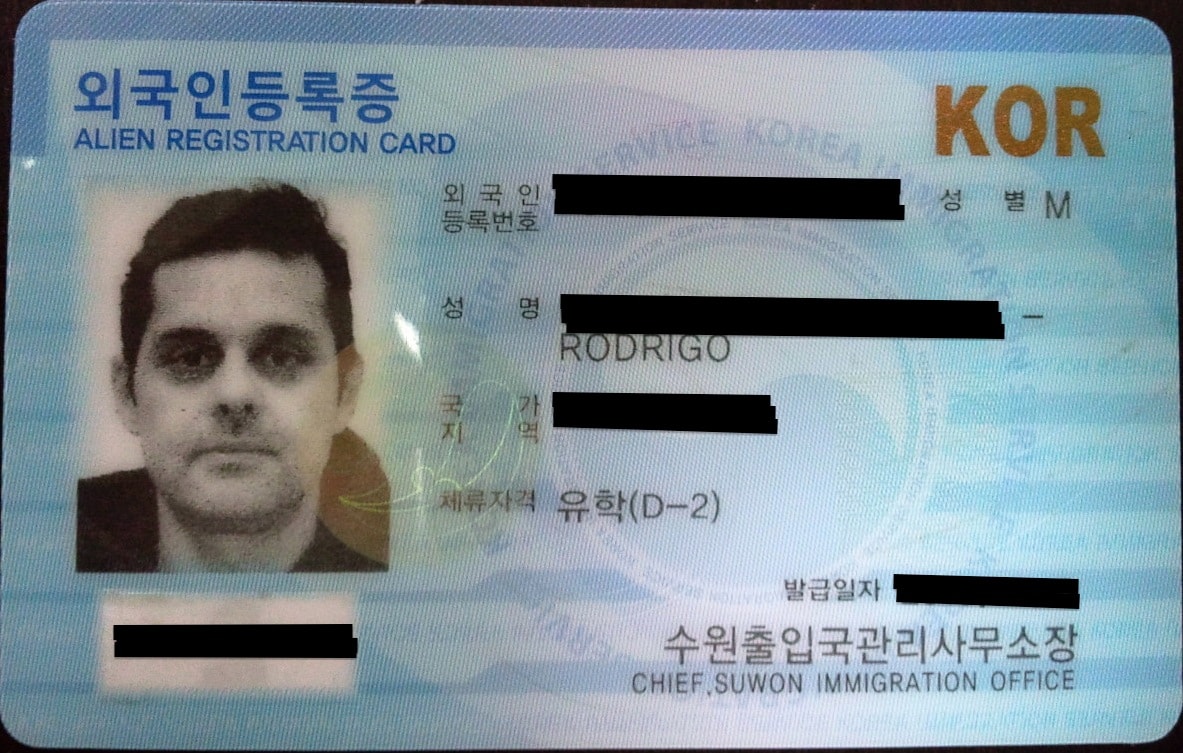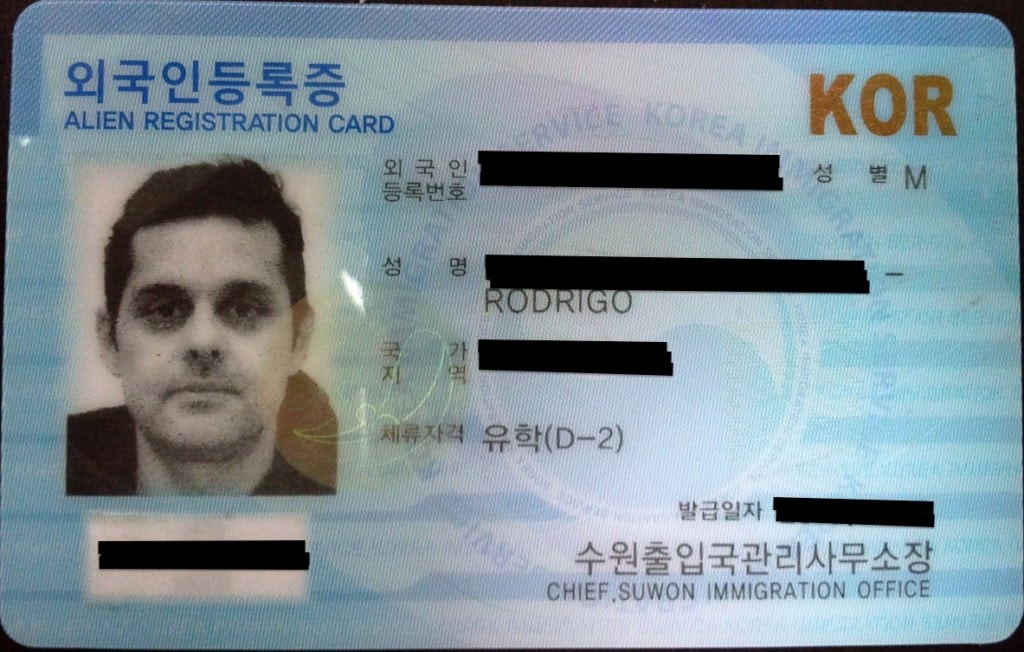 Get some kind of international health/travel insurance
You don't want to live in a foreign country without health insurance. If anything happens and have to go to the hospital, the bill can be painfully expensive. If you are moving for work, in the majority of cases your employer will provide your insurance. The same goes for students; in general, you will be required to get a health plan specifically students which you may or may not have to pay extra for.
But, if you are just wandering and are still trying to decide what to do in your new country or city, sign up for temporary travel insurance. After all, it's like your traveling to a new place. Some travel insurances can be bought for up to ONE YEAR and you can even extend your policy after that. To learn more, take a look at my page about the 3 best and cheapest travel insurances on the market!
However, if you are going to live in another country for a long time as a resident, you will need to get an international health insurance for expatriates and immigrants. Actually, to be able to live legally in a lot of countries, you need some sort of health insurance.
My article with the 3 Best International Medical Insurance for Expats and Immigrants compares 3 companies and several plans so you can choose the right one for you.
And seriously, don't neglect insurance just to save a few bucks. If anything happens, the bill you'll pay will be far greater than anything you paid for the insurance.
Find a gym or a place to exercise
If you like physical activities like me, you'll know how difficult it is to stay stationary for a long time. It's the same even if you have just moved to a new place; you'll want to get sweatin' when you can, especially if it can help you relax and get into a routine after the move. So, I recommend you try to find a gym to sign up for or a place to play football or whatever other sports interests you. Or if possible set up your own home gym with all the workout equipment that you consider necessary for your fitness routine. Also, remember that running can be a great way to see your new city and all you need is a pair of shoes. If you'd like to know 9 other tips to stay in shape while traveling, take a look at this article.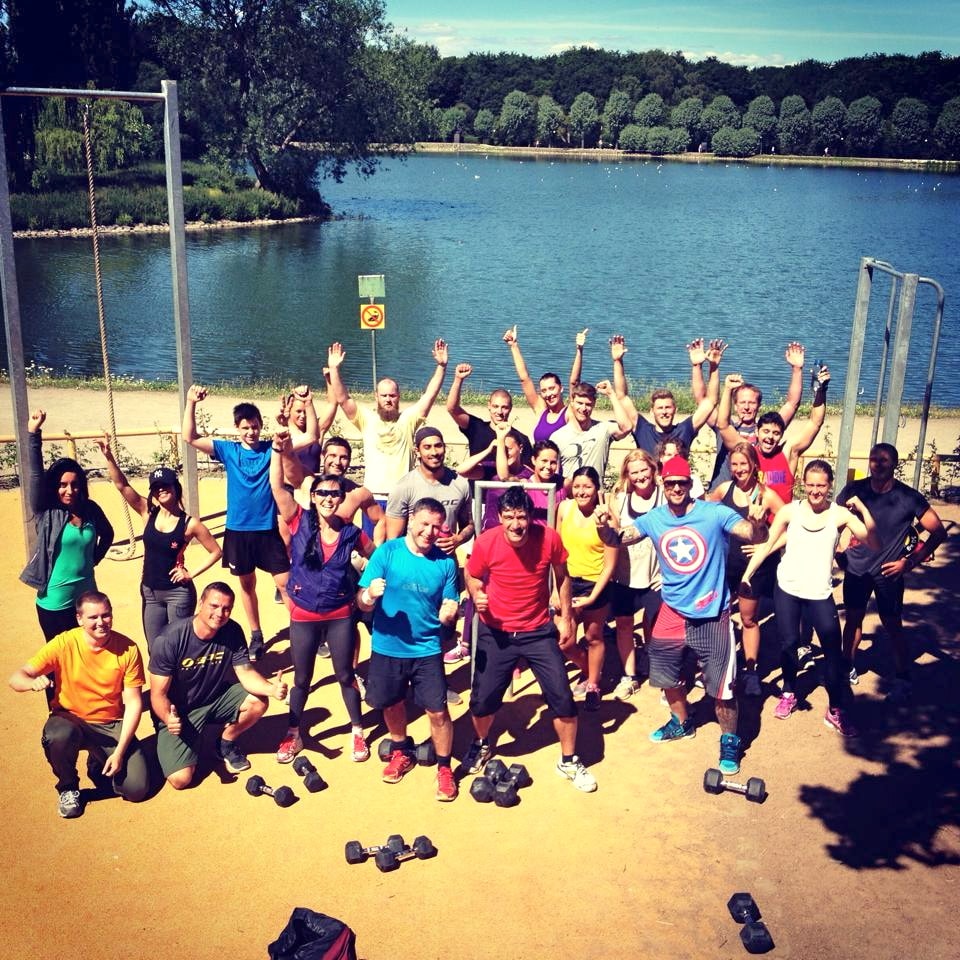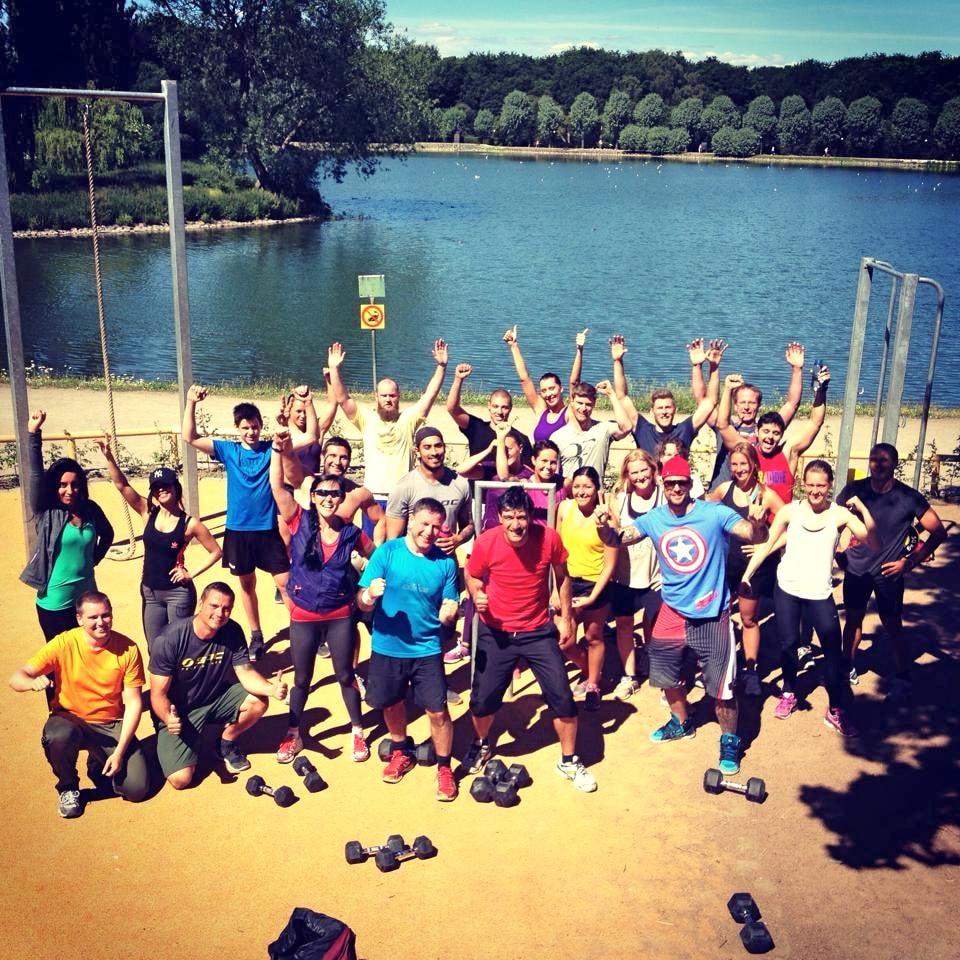 Find a cheap bar or cafe to drink and hangout
If you are like me, besides exercising, you also like a good cold beer. So, finding a bar where you can have cheap drinks will be "essential" in your new life. Even if the bar isn't the best or most comfortable place in the world, at least it'll give you a way to meet people and drink without emptying out your wallet. Also look out for cheap stores to buy drinks. For anyone who has lived in a place like Scandinavia, you'll know how difficult it is to find cheap alcohol. It's gotten so extreme that the people there become "tourists" in other countries (like Estonia or Germany) just to buy cheap alcohol. So, it's important to know how to find cheap alcohol right in the first week.

On the flip side, if bars aren't really your thing, try to find a cheap coffee shop that you can hang out at.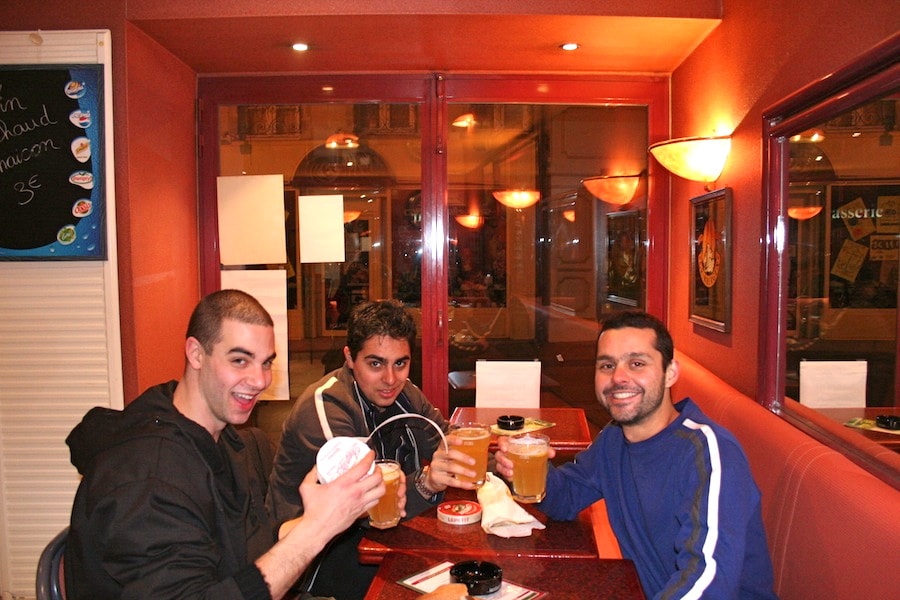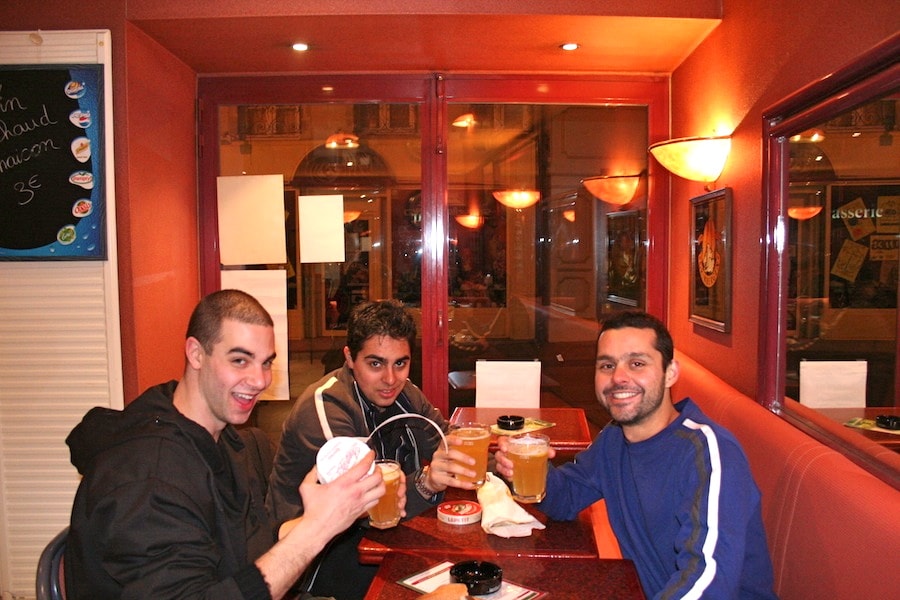 Open a bank account (if you need to)
You won't always need to open up a bank account in your new arrival country. There are some countries that I spent more than a year living and never opened a bank account. In others, however, I lived and worked for only 4 months and had to open a bank account. It will depend on what you need. If you really need to open an account, I suggest you check out all of the banks in the area to see which has the least fees and taxes. If you are studying, in general, there are discounted or even free accounts for students in many countries around the world.
If you are living in Europe (or are going to live) and need to open a bank account, I recommend the N26. It is a German bank that works in almost all of Europe (27 European Union countries, plus Norway, Switzerland, Iceland, and Liechtenstein), it has a free account, and it's where you can open your bank account entirely over the internet…..no need to go to any branch!
I have been using the N26 for more than a year now and I have no complaints…..and I don't spend anything on fees!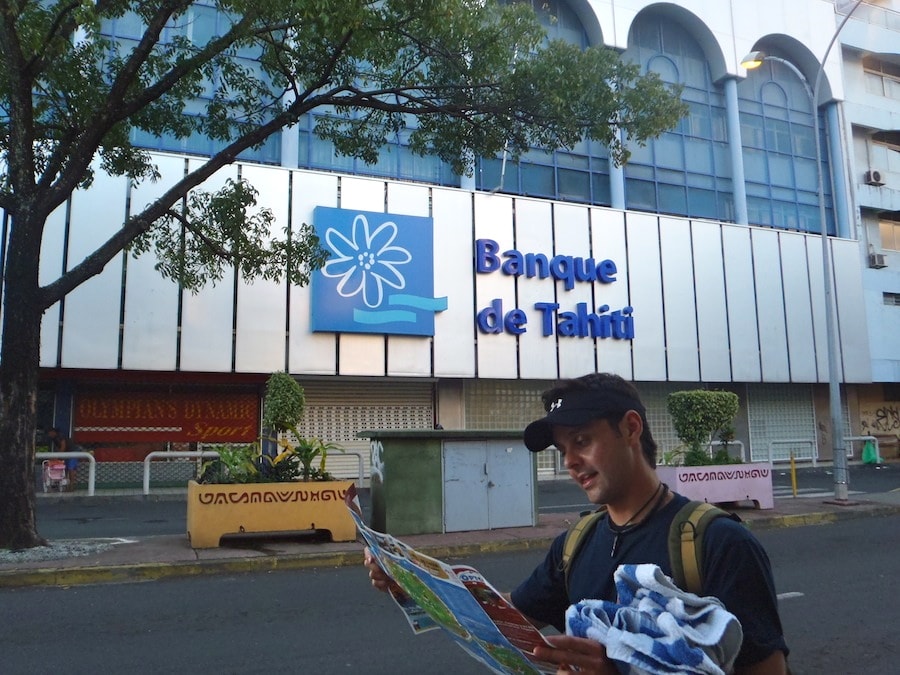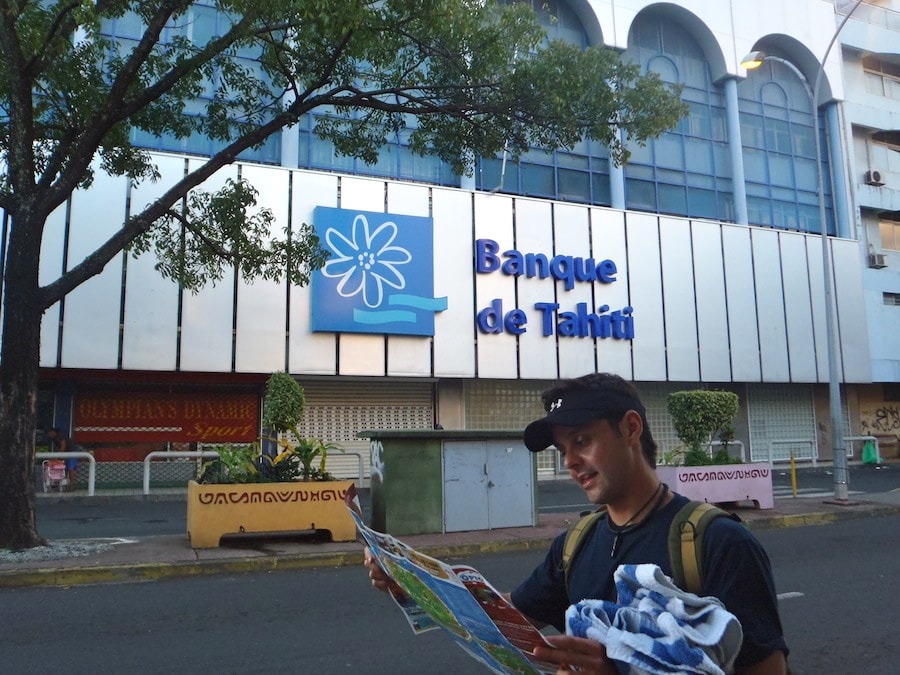 Find a cheap way to send and receive money from abroad
If you are moving for a job, perhaps you want to send money back to your country for your family or when you are moving back. If you are moving for other reasons, perhaps you will need to receive money from people back home to cover costs. Either way, you'll need to find a way to do these transactions cheaply. However, most of the time, using banks is the worst option. They are very expensive and bureaucratic. Today, the cheapest and most convenient form of sending and receiving money abroad are online companies that do this with the click of a button. Some good examples are:
Wise (formerly Transferwise)

From the same creators of Skype, Wise is probably the cheapest way to send and receive money from other countries. And if you use this link here, you can make a transfer of up to $600, completely free of charge!
You can join HiFX for free to simulate how much you could save with your transfer.
Paypal (depending on your local bank)
Moneygram and Western Union are also options… but they are much more expensive!
We have an article the summarizes this information: The 5 Best Websites for International Money Transfers (send and receive money from abroad).
Our article about how to deal with money and exchange while traveling can also help you not lose too much on conversion rates.
Find and explore the university closest to you
This is a piece of advice that works especially well in the United States and can also be useful in other countries. Once you've arrived in your new city, take a look around one of the universities close to you. In many of them, you'll have access to a marvelous campus, free libraries, and, sometimes, even free internet. Some of them will also let you use their track athletic or other facilities… like free movie showings!
It's also very normal to have presentations with renowned academics that anyone can go to… sometimes with a little treat or coffee for free…

Something else that I like about universities are the advertisement boards. On these boards, you can find everything from job postings to parties. Another thing that you can find on these boards which I've used a lot are posts searching for volunteers for research and tests. These tests, which are often paid, can be for something as simple as giving your views on a particular subject or observing your behavior in a marketing decision. The ones that pay the most, however, are those where you test medicines or serve as a "guinea pig" for students of medicine or dentistry. It's a way of making a little extra cash…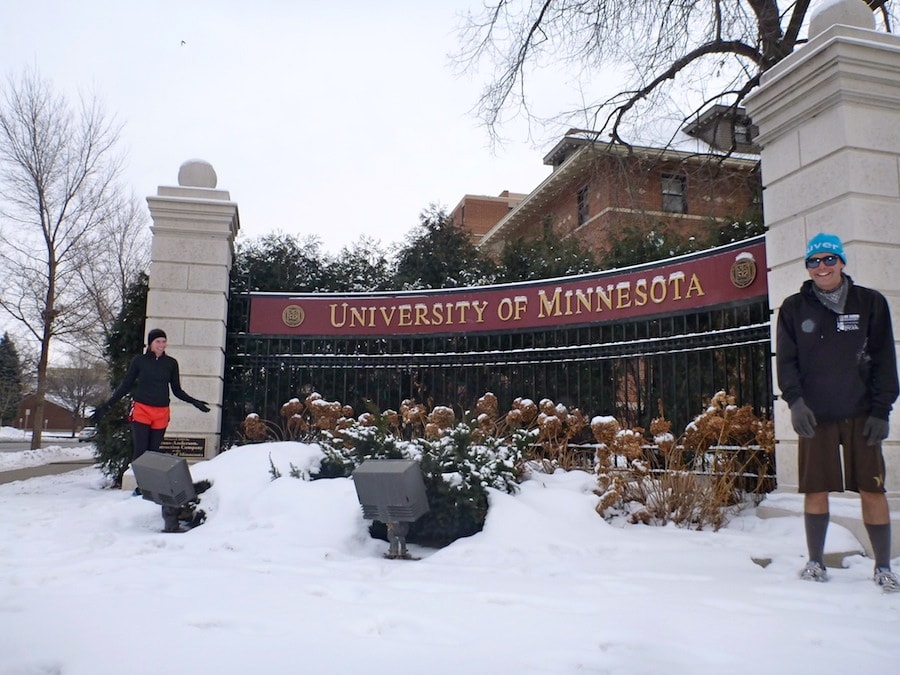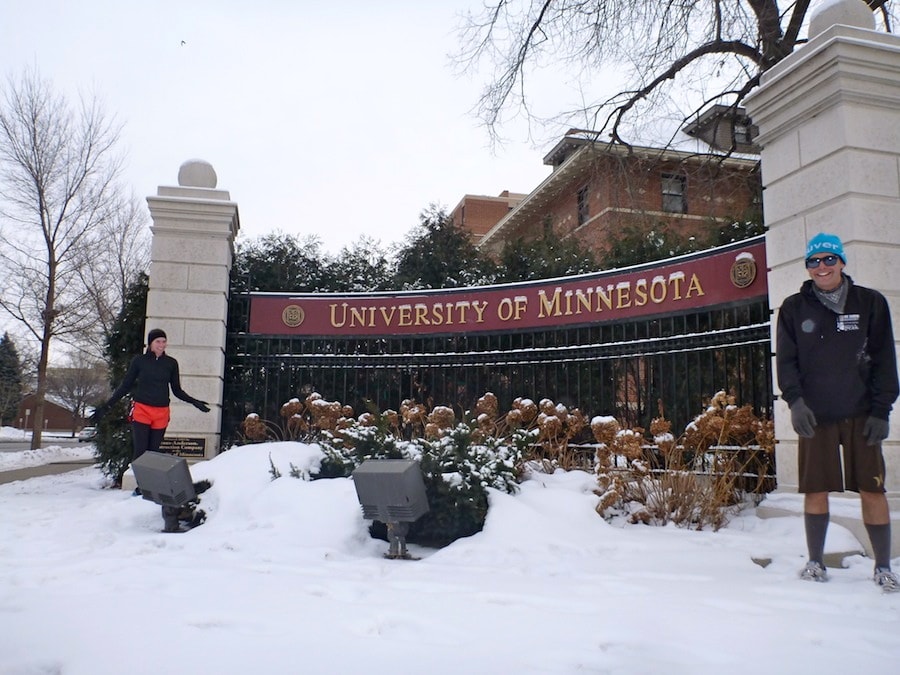 Find a good event website
Besides taking a look at the advertisement boards in universities like I mentioned above, it's also good to find a place that'll give you a list of all the local events like shows, expositions, competitions, parties, and festivals. These are a great way to get to the get to know the area more, integrate, and know all your entertainment options.
Learn some important words of the local language as well as some of the history…
I know that it's difficult to learn a new language every time you move to a new country, but if you are going to spend more than a few weeks in a place, it's good to know a few basic words and phrases. At the very least, this will make your life a bit easier and the locals always appreciate it. Personally, in all of the countries that I visit I at least try to learn "hello" and "thank you" in the local language. Reading a bit about the local history is another good way to show that you are not there just to "take advantage" but also to learn, interact and, if possible, contribute.
And, finally, meet new people and make friends with locals!
One of the greatest benefits of living in a new country is the new friendships that you'll make with local people. This allows you to learn about their customs, culture, food, music, and traditions to learn and open your mind to new experiences.
To meet these new people, I recommend you read our article with 11 tips to make friends and meet people while traveling. Many of the tips in this article can also be used to make friends not just while traveling but also while living in a new country or city. To start, I'd recommend taking a peek at Couchsurfing events, Meetup.com, or search for local Facebook groups.
For those who are moving to a new country or already live in one: maybe you don't agree with me, but I don't think it makes much sense to go live someplace on the other side of the world to just pass 100% of my time with people from my own country. I've seen this a lot in places like Australia where a lot of Brazilians arrive there and just live with other Brazilians, just go to Brazilian parties, and just travel with other Brazilians. In this case, I don't know if living abroad is right for you.
Then, after a year they wonder why their English (or language of the country they are in) hasn't improved at all! I have nothing against hanging out with people from my country, especially because Brazilian parties are always really good. It's just that if I am going to bother moving to a new country, I may as well try to participate in the culture by meeting local people and doing the events they do….or, at the very least, try to make friends with people from a country that isn't your own.…which shouldn't prevent you from befriending people from your own country if you want.
So, I hope this list helps you to organize your life in your new home. As I mentioned before, I've "restarted" my life several times in different countries and I know how difficult and stressful it can be. But with a bit of organization and preparation, you can make the process much smoother.
As I mentioned above, this article will be extended with more tips about living abroad like activities and jobs you can do to live abroad and more information for those who would like to hit the road and explore this planet. So, keep your eyes out and sign up for a newsletter below to know when the article is completely finished.
And if you are going to live abroad or just finished moving, good luck on this grand and incredibly enriching experience!
Planning your next trip?

Then don't forget travel insurance! You don't want to get stuck paying a ton of money and ruining your trip if you get sick or have an accident without travel insurance. WorldNomads is ideal for adventurous travelers, backpackers, or anyone looking to be protected during their trip. They cover almost every single activity you can image!

Already reserved your hotel or hostel? If not, we recommend Booking.com. They have a huge selection of hotels and hostels all over the world. Plus, in most cases, you can cancel your reservation without any costs up to a few days before the check-in date!

Still haven't booked your plane ticket and want to save big? Take a look at Momondo. It's a flight aggregator that combines several other ticket search websites to make it easier for you to compare prices and make sure you are getting the best deal.

And finally, will you need to rent a car during your trip? Then check out Rentalcar.com to search and compare car rental companies from all over the world in a single website. Then, you can find the cheapest price for the best car!
To see more of my favorite travel companies and resources that let me travel so much for such a low cost, take a look at my special page of "81 Travel Apps & Resources."
And if you want to hear about new articles, check out our latest pictures, and read our newest updates, be sure to follow us here….
…..and subscribe to our newsletter below!