Last Updated on by Lohanna Reis
If you're traveling abroad for a prolonged period, it is certain that your hair will start looking scraggly at some point. That is to say- unless you have the tools and the expertise to cut your own hair- you'll have to shop around for a barbershop.
But then, getting a fresh new trim in a foreign country can be quite pricey- most hairdressers love overcharging tourists. It is not uncommon for a hairdresser to inflate their rates from as low as $10–$20 to $100+ just because they realized you're from outside the town. That's outrageous! But the good news is that you don't have to pay a fortune to get a trim.
With the help of budget travelers before you, we have created a summary of 6 haircut spending hacks that will get you the best value possible in an overseas salon or barbershop, at the lowest price possible. Let's get right into it.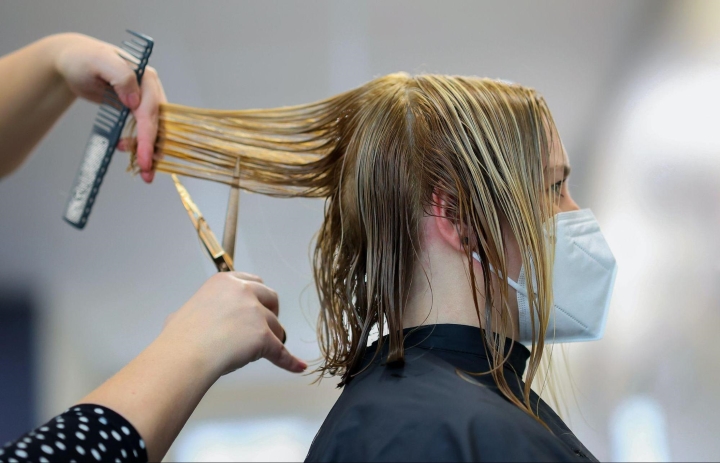 1. Plan ahead
Just as you have your itinerary well mapped out long before booking your air tickets, you need to have your haircut schedule prepared beforehand. That should not be hard because you can accurately predict how often you're going to need a haircut while away.
Use those predictions to integrate your haircut schedule into your itinerary. You need to, for example, ensure that you're always near a city or a major town around the time of your upcoming haircut appointment.
There are barbershops in rural areas, of course, but, compared to barbershops in major cities, you have extremely slim chances of getting the quality haircut that you desire in a rural area. There are many reasons for this.
First, you're spoilt for choice in the city, unlike in the upcountry where you may have to do with just a couple of salons. Secondly, the odds of spotting an English-speaking barber or hairstylist in an overseas city are significantly higher compared to rural areas.
Thirdly, salons and barbershops are the ones that set hair trends for their counterparts in the rural areas. You are less likely to end up with an outdated haircut in a city barbershop compared to a rural barbershop.
Synchronizing your barbershop schedule with your itinerary also prevents you from overpaying for haircuts. As you'd know, barbers in certain regions overcharge for their services compared to other regions. As such, you need to avoid traveling to expensive regions around the time of your planned haircut.
2. Avoid big brands and touristy salons
We all know how overpriced big brands can be; from branded food items to big brand electronics to big brand cars. That is the same case with big brand salons and barbershops. Avoid them at all costs!
Their services might be a little more convenient for you because you probably won't have to worry about the language barrier, but that convenience will cost you more than it's worth. Smaller local barbershops will always give you better value for money.
And even if the barbers don't speak English, you can always take your chances with sign language or bring a picture of you (or a model) with the haircut you desire. You can also learn local barbershop jargon just to help you get by in the salon.
3. Try group haircuts
If you are an outgoing person, you will have an easy time finding other travelers to buddy up with. You can meet new friends in hostels, hotels, and sightseeing trips, among other places. These friends will also need a haircut at some point.
Instead of visiting a barbershop individually, you can all combine and book a group haircut. That will definitely slash a few dollars off your haircut budget either in the form of group discounts or referral discounts.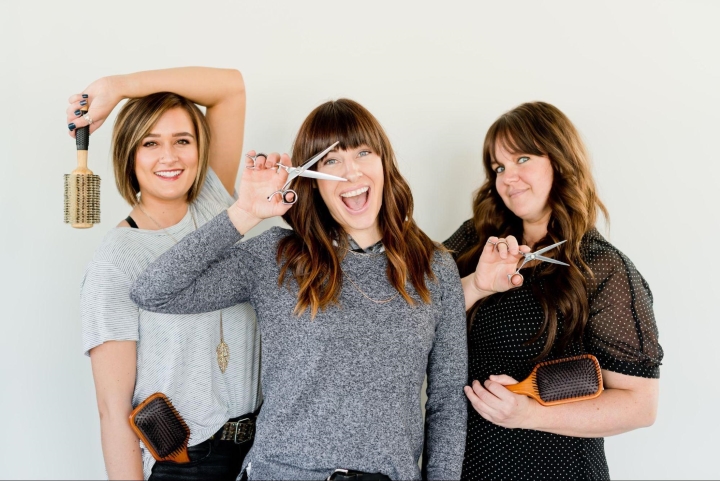 4. Try weekday salon visits
Most locals are most likely working during the day, Monday through Friday. As such, the local salons don't have as long queues as they have during weekends.
Being a tourist, you have a far more flexible schedule than the locals. Take advantage of this flexibility and book your haircuts during the 'off-peak' weekday hours. Most salons offer online bookings, you can check if they have any gaps in their schedule due to last-minute cancellations. It is easier to negotiate favorable rates when filling the gaps.
Note: Most salons have standby lists for clients they can contact whenever they need to fill up last-minute gaps. Standby clients get a sizable "standby" discount. Work on establishing a good relationship with your stylists and then ask if you can afford space on their standby list.
5. Take advantage of first-time discounts
Unless a salon rewards you regularly for your loyalty, don't stick with it for too long. Sticking around will help you build up a pretty good friendship with your barber, of course, but if that friendship doesn't come with discounts and free haircuts, it sure isn't all that important.
In fact, sticking around might be costing you many first-time discount opportunities that other salons in your area offer. So, make a habit of shopping around for the best new customer deals in town every single time. Just don't let your new barber know that you're never coming back- give them the illusion that you'll become a loyal client if they treat you right.
You can even lie to them that you relocated to the town permanently and are in search of a new regular barber. This little lie will get you great first-time offers every single time.
6. Shop around for a free haircut
This might sound far-fetched, but you have a real chance of getting a completely free haircut when traveling long-term. Here are some options that you can explore:
Modelling:

High-end salons and barbershops are always in search of hair models with unique hair textures to use as their hair models. It is not hard to find a barber or hairstylist in your new city who wants to try out adventurous haircuts with your hair (for free) and then display the results on their picture wall.

Test subject for new recruits:

Most salons won't mind offering you a free haircut if you agree to be used as a "guinea pig" for their new recruits, or when they're trying out new haircuts with new hair types. This is a high-risk option, so you need to think really hard before signing up for it. The good thing is that, for most salons,

trainees are well supervised

. Your appointment might take a bit longer than you're used to, but you will get a fairly decent result.

Free haircuts from friends:

If you have a travel buddy, hostel roommates, or a friendly tour guide, don't shy away from selling the idea of cutting each other's hair. This necessitates that you invest in good-quality hairdressing scissors and hair products, so you'll need a sizable upfront investment. Y'all may also have to watch several YouTube tutorial videos on DIY haircuts before starting your little hair adventure.
Final word
Shopping for a good barber abroad is kind of unnerving, especially if you want a great frugal haircut. You never know how you'll look after an appointment or how much "tourist tax" they'll charge you. The good thing is that the 6 tips above will make things a lot less hectic for you. Just remember to do your due diligence before settling for any barber!
Planning your next trip?
Then don't forget travel insurance! You don't want to get stuck paying a ton of money and ruining your trip if you get sick or have an accident without travel insurance. WorldNomads is ideal for adventurous travelers, backpackers, or anyone looking to be protected during their trip. They cover almost every single activity you can image! Plus, you can have a 5% discount with the coupon code comfort5.
Already reserved your hotel or hostel? If not, we recommend Booking.com. They have a huge selection of hotels and hostels all over the world. Plus, in most cases, you can cancel your reservation up to a few days before the check-in date without any costs!
Still haven't booked your plane ticket and want to save big? Take a look at Kayakand Momondo. They are flight aggregator that combine several other ticket search websites to make it easier for you to compare prices and make sure you are getting the best deal.
And finally, will you need to rent a car during your trip? Then check out Rentalcar.com to search and compare car rental companies from all over the world in a single website. Then, you can find the cheapest price for the best car!