Last Updated on by Editor
Are you an elderly traveler with a trip planned? And are you perhaps in search of international travel insurance that covers seniors with pre-existing conditions? Then you're in the right place! Just follow the list below to find out the top travel insurance policies for seniors 65 years of age and older.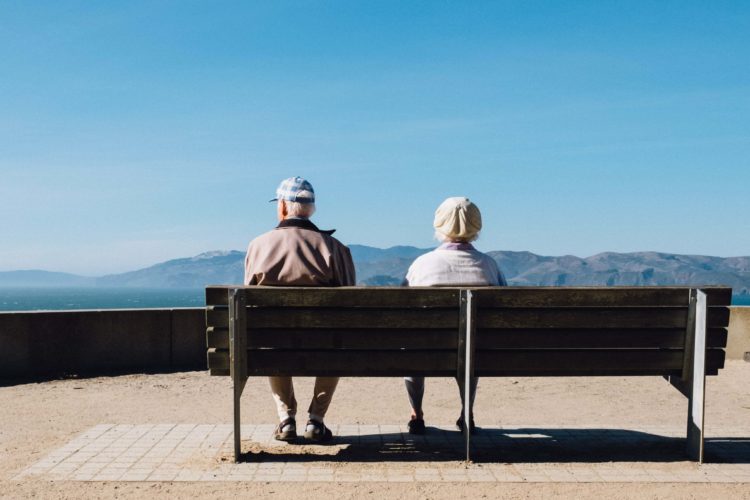 Traveling is good for the soul, no matter who you are, your travel style, or even your age. It's almost impossible to find someone who doesn't like to travel, see new things, and breathe new airs.
That said, there are some trip concerns we need to pay attention, especially for older travelers. As we get older and our health becomes more fragile and pre-existing conditions more common, the possibility of a health issue coming in and ruining your trip becomes much greater.
That's why today I've put together a list with the 7 best travel insurance companies for elderly travelers. Below, you'll find a description of each of the companies including a table comparing them.
Does travel insurance for seniors cover Coronavirus (COVID-19)?
Everyone out there knows about the Coronavirus/COVID-19 pandemic. So if you're planning to travel, you're likely wondering whether or not your travel insurance will cover you if you catch the virus.
You can find an article I wrote here covering the topic: Does Travel & International Insurance Cover Coronavirus (COVID-19)?
In the case of the list you'll find below, many of these travel insurance options for seniors DO cover Coronavirus. But I recommend you take a look at each company's COVID-19 updates page to make sure your destination is covered before you buy your policy.
Why get a senior travel insurance policy
Truly, I'd recommend getting travel insurance for any international trip. And senior/65+ travelers are no exception!
Here are 4 important reasons to get a policy:
1. Travel insurance is critical for any trip – especially for seniors who tend to be at higher risk for health issues (plus, it covers more than just healthcare!)
Many people mistakenly mix up travel insurance with health insurance. Although they do share some commonalities, they aren't the same thing.
Yes, it's true that travel insurance often covers health expenses that you may run into, but that's not all it does.
Travel insurance also covers costs incurred for things like late flights or lost baggage. The best way to think about it is as insurance that can give you overall peace of mind during your trip.
2. Healthcare costs in other countries can be very high
In most places in the world, healthcare costs can be very expensive if you don't have a basic health insurance plan.
And naturally, this can be even more expensive for elderly travelers who need care. To give you an idea, if you need to be hospitalized in the United States, the average cost of a 3-day stay is around $30,000 USD!
In many European countries, the United Kingdom and Germany included, this amount isn't much lower.
So, getting a travel insurance plan as a senior traveler can give you peace of mind that you won't have to deal with these costs if anything were to happen.
3. Many destinations require you to have travel insurance to enter
Another important reason to get a travel insurance policy is that you are required to have one to be let into the country, no matter how old you are.
Some of the countries that have this requirement include Germany, Belgium, Spain, France, Greece, Hungary, Iceland, Cuba, Venezuela, Australia, and Switzerland.
It's worth pointing out that many of the countries that I mentioned above are part of the Schengen zone, an agreement between various European countries that include particular immigration rules, including obligatory travel insurance.
Just keep in mind that the minimum insurance coverage to enter in the Schengen zone is 30,00 Euros, which is quite low for a policy.
But regardless of whether or not travel insurance is a requirement to enter the country you're traveling to, getting a policy is always a good idea.
4. Finding travel insurance that covers seniors is quite rare
And lastly, there's one important thing you should know: not ALL insurance companies have policies that cover elderly travelers as they believe the health costs and risks associated with them are too high.
However, it is possible to find good travel insurance for senior travelers. But since they are harder to find, I think it's extra important to take some time comparing the options. And that's exactly what I'll help you do right now!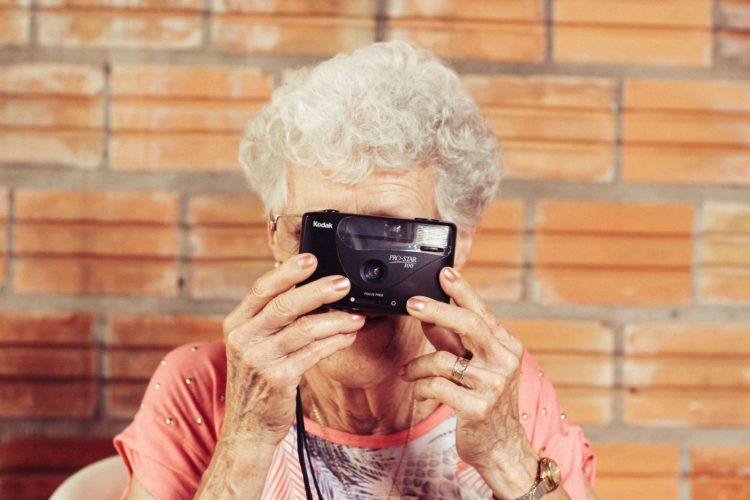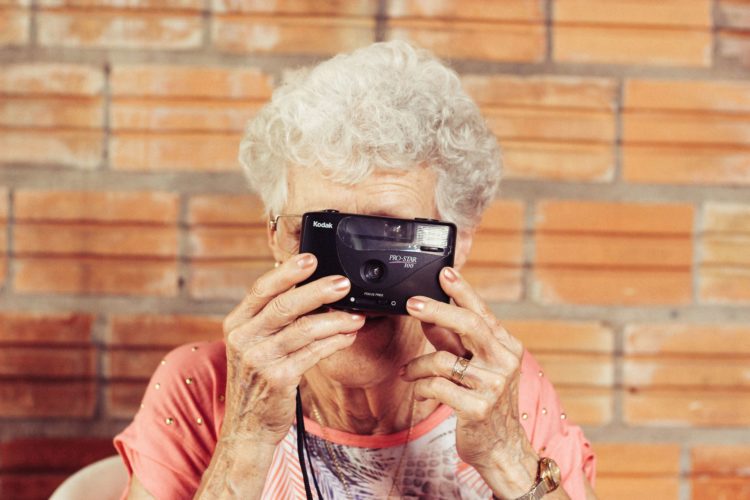 What are the best travel insurance companies for senior travelers?
And now, let's get to the list of our top 4 best travel insurance options for senior travelers!
Tip: I always recommend that you get a quick online quote for all of the options listed below. Believe me, you can save a lot of money just by doing efficient research.
Tokio Marine HCC Medical Insurance Services is a group formed in 1998 in Indianapolis, United States. Currently, the company operates in more than 130 countries and offers many types of insurance policies. Some of these include:
Travel insurance for visitors to the United States

Travel insurance for volunteer work

Insurance for trip cancellation
When we talk about travel insurance companies that cover seniors, HCC is one of the best. Beyond offering coverage around the world, with options to include or exclude the United States, the insurance provider is one of the few out there that doesn't have an age limit!
However, the price of the policy does increase with the age of the traveler.
That said, the prices for policies are still very reasonable. To give you an idea, the price for a 40-year-old traveler and a 75-year-old traveler will only vary by about 10%.
Above 80 years of age, the policies began to get a little more expensive, which is quite common given the cost of healthcare for those in this age range.
Pros of travel insurance for seniors from Tokio Marine:
There's no age limit on their insurance policies

(this is very hard to find!)

Their prices are very competitive

and often the cheapest you'll find

They have many different options for customer service

(phone call, live chat, email, etc.)
Cons of travel insurance for seniors from Tokio Marine:
Their website isn't as easy to navigate as the others on the list, especially when it comes to finding the policies that cover seniors

To get a quote, you need to put in quite a bit of personal information
World Nomads is one of the most well-known and popular travel insurance companies out there.
They do tend to have above-average prices. However, they also cover a number of other "adventurous activities" that most other companies won't. Another unique feature is that you can buy your policy even after you've started your trip (great if you end up staying longer and need to extend part way through!).
Most of their normal policies have an age limit of 70.
However, if you're a U.S. citizen or permanent resident, they have a special "Silver Nomads" policy, offered through a partnership with TripAssure, that covers senior travelers 70+.
Pros of travel insurance for seniors from World Nomads:
Ability to extend your policy and file a claim online

Covers most sports and adventure activities

Higher-than-average age limit of 70 (with no age limit if American)
Cons of travel insurance for seniors from World Nomads:
A little more expensive than average

If not American, age limit of 70 for their policies
IMGlobal is another well-known insurance provider for all kinds of policies around the world.
With IMGlobal, you can get insurance policies for many types of travel including health insurance for international students, tourists of all ages, and even international insurance for expats and immigrants.
Their website is very easy to use and you can find what you need with detailed filters.
Like Tokio Marine, they do NOT have an age limit on many of their travel insurance policies (although there is a $100,000 coverage limit).
If you're above 65 and an American citizen or have a U.S. permanent residency, you also have the option of getting IMG's special GlobeHopper Senior Plans for more senior-specific coverage.
Pros of travel insurance for seniors from IMGlobal:
Website that's easy-to-use and navigate

Multilingual customer service (important if you're buying a policy for a senior traveler who may be most comfortable in another language!)

No age limit on their general plans

Have a special "GlobeHopper" plan just for seniors 65+ (only available to U.S. citizens and permanent residents)

The company considers COVID-19 like any other illness and injury
Cons of travel insurance for seniors from IMGlobal:
The price is a little above average when compared to most other travel insurance policies for seniors

To get a quote, you need to put in quite a bit of personal information
SafetyWing is an American-Norwegian company that is known for providing health insurance for travelers of almost all ages.
SafetyWing's website is easy to use whether you want to get a quote for your trip, make payments, or contact the help desk. They also offer coverage all over the world and have good reviews in terms of their customer service and the quality of their policies.
SafetyWing also has robust insurance coverage for some of the best prices out of anyone on this list.
Unfortunately, they only offer insurance policies for travelers up to age 69, so this won't work for all senior travelers.
Right on their website, you can put in the age of the traveler to get a quick quote.
Children under 10 are free. However, the prices increase slightly with each 10-year increase, with policies for travelers 50-69 being the most expensive.
All that said, if you are under 69, Safety Wings could still be a good option if you're looking for a reasonably-priced policy with great coverage.
Pros of travel insurance for seniors from SafetyWings:
Easy-to-use website & online portal

Reasonable prices for great coverage

Well-staffed customer support when you need it

Quick & easy quoting right on the website
Cons of travel insurance for seniors from SafetyWings:
The age limit for policies is 69 years old

Not all taxes will be shown right away when you get a quote

You have to get coverage for certain services separately, such as dental insurance
Comparative Table of the Best Travel Insurance Companies for Senior Travelers 65+
| | | | | |
| --- | --- | --- | --- | --- |
| | | IMGlobal | World Nomads | SafetyWing |
| Age limit | No age limit | No age limit | 70 years for most nationalities, no age limit for Americans with "Silver Nomads 70+ Plan" | 69 years |
| Has been operating for over 20 years | Yes | Yes | Yes | No |
| Allows quick quoting | Yes | Yes | Yes | No |
| Offers health insurance & travel insurance | No | No | Yes | Yes |
| Has special plans for seniors | No | Yes, but only for American citizens & residents ("Globehopper Senior" plans) | Yes, but only for American citizens & residents ("Silver Nomad 70+" plan) | No |
| Has live chat available on their website to help you choose a plan | Yes | Yes | No | Yes |
| Has 24/7 customer service | Yes | Yes | Yes | Yes |
| | | | | |
So, what's the best travel insurance plan for senior travelers?
After checking out the top 5 travel insurance companies for elderly travelers, you've probably come to some conclusions about which company may be best for you.
Below, I've ranked from worst to best which ones I personally believe to be the best choice for seniors, taking into account things like price, coverage, conditions, quality of services, and age limit for each.
Of course, what is best for me may be different than what's best for you. So I always recommend you spend some time getting a quote with each company to compare prices and see exactly what your coverage will be based on your age.
Remember, spending a bit of time on research can save you a LOT of money down the line!
Although Safety Wings may be in last place, this doesn't mean they are a bad choice! Keep in mind that I'm talking about the top 5 travel insurance options for seniors here, so all of them are good options.
However, what makes Safety Wings fall to the end of the list here is that they only cover individuals up to 69 years old, which limits many travelers.
That said, Safety Wings still stands out thanks to the ease of using their site and the customer service that's consistently praised by customers.
Although IMGlobal may not have the best prices on the list, they get big points for being one of the few companies out there that DOESN'T have an age limit on their travel insurance policies (meaning it may be one of your only options if you're above 70 years of age).
They also have multilingual customer service, which could be important if you're buying a policy for an elderly relative or friend that may not speak English as their first language.
Although World Nomads doesn't offer travel insurance for senior travelers above 70 unless you're American, World Nomads still deserves recognition for being one of the most well-known and top-rated travel insurance providers out there.
So if you're under 70, they can be a really great option thanks to their ample coverage (often including many activities that other insurance providers won't) and flexible policies.
Out of all the options above, my top choice for travel insurance for senior travelers would have to be Tokio Marine.
Not only do they have great insurance options, but they also have some of the cheapest prices out there. Not to mention, they are one of few out there that don't have age limits!
---
Of course, the ranking above is my personal opinion, not a definitive rule. The only person who can know exactly which travel insurance plan is best for your particular situation is you.
However, I hope the ranking above gives you a better idea of what each of these companies has to offer and has made your decision a bit easier.
Alternative options to compare and search travel insurance for 65+ seniors
After reading all these options, are you still in doubt about the best travel insurance for people over 65? With that in mind we have brought up a few more options, but those from online travel insurance search aggregators.
These aggregators are great for researching and comparing different plans and companies. Just add your data, your destination, and the travel time you want to make and they will make a complete quote with several options for your choice.

Travel Insurance is a great portal to compare and search for insurance, in addition to being super simple and intuitive, the entire quotation process is really fast.
When adding your information and what you are looking for in travel insurance, Travel Insurance will take into account past customer ratings and the price range of companies it will recommend to you.
One of the best things about Travel Insurance is that they have options for all customer profiles. In other words, it's not a hindrance if you're an elderly person, a practitioner of extreme sports, an immigrant, or a digital nomad. This portal will find the best plans on the market and compare them in a practical and fast way for you.

This is an option similar to Travel Insurance, AARDY is a travel insurance aggregator with the mission and objective of helping you choose the best insurance on the market for your profile.
This company primarily values ​​exceptional customer service. AARDY has one of the highest scores among US travel insurers. In addition to the online self-service options, it is also possible to contact a real broker by phone and email and resolve all your doubts before taking out insurance.
Another positive point of this company is that they carry out quotes quickly and without commitment. They compare the best options for you in a didactic way, which can help when taking out your insurance.

Finally, InsureMyTrip is a super practical insurance aggregator website. With it, it is possible to make quotes quickly and without the need to contact accountants or make long registrations.
InsureMyTrip's biggest differential is, without a doubt, its strict evaluation policy. If an insurer has a negative assessment, it will be removed from the recommendations for new clients. With that, this portal guarantees a reliable product.
Despite being a great aggregator option, InsureMyTrip does not offer insurance for expatriates and digital nomads. If that's your case, check out my article with the 7 Cheapest International Health Insurance Plans for Immigrants & Expats or 7 Best Global Health Insurance Companies for Digital Nomads. I believe they will be able to help you!
In conclusion…
I always recommend that EVERYONE planning a trip overseas gets a travel insurance plan, no matter their age or their destination.
Because honestly, traveling with the knowledge that you'll be covered if you run into any problems is priceless. Whether health concern, lost luggage, delayed flight, or just about anything else.
So with that in mind…grab your travel insurance plan, and enjoy your trip!
Do you have any final questions about getting travel insurance for seniors? Or about any of the companies above? Or about travel in general?
Let me know in the comments area below and I'll get back to you!
Planning your next trip?
Then don't forget travel insurance! You don't want to get stuck paying a ton of money and ruining your trip if you get sick or have an accident without travel insurance. WorldNomads is ideal for adventurous travelers, backpackers, or anyone looking to be protected during their trip. They cover almost every single activity you can image! Plus, you can have a 5% discount with the coupon code comfort5.
Already reserved your hotel or hostel? If not, we recommend Booking.com. They have a huge selection of hotels and hostels all over the world. Plus, in most cases, you can cancel your reservation without any costs up to a few days before the check-in date!
Still haven't booked your plane ticket and want to save big? Take a look at Momondo and Kayak. They are flight aggregators that combine several other ticket search websites to make it easier for you to compare prices and make sure you are getting the best deal.
And finally, will you need to rent a car during your trip? Then check out Rentalcar.com to search and compare car rental companies from all over the world in a single website. Then, you can find the cheapest price for the best car!