Last Updated on by Lohanna Reis
Need to buy some travel insurance for an upcoming trip? Want to know the easiest way to compare and see all the best and cheapest policies? Then take a look at this article for all the details!
Buying travel insurance shouldn't be so difficult. But with all the options out there, how are you supposed to know what to choose?
Of course, you can research each plan individually directly on the website for each insurance company (and I'll talk a bit about the best companies at the end of this article).
However, what many people don't know is that there are some websites that can make your choice much simpler because they show all your best travel insurance options in one place. In other words, they let you see and compare the best plans, prices, and coverage options (from all the different insurance companies out there!) based on exactly where you're going and for how long.
So I recommend taking some time to search on the 4 sites listed below before buying the best or cheapest travel insurance plan for you. Even if you "spend" 20 minutes researching policies, this time will be worth it thanks to the money you'll save!
But before we get to the 4 best websites to buy travel insurance…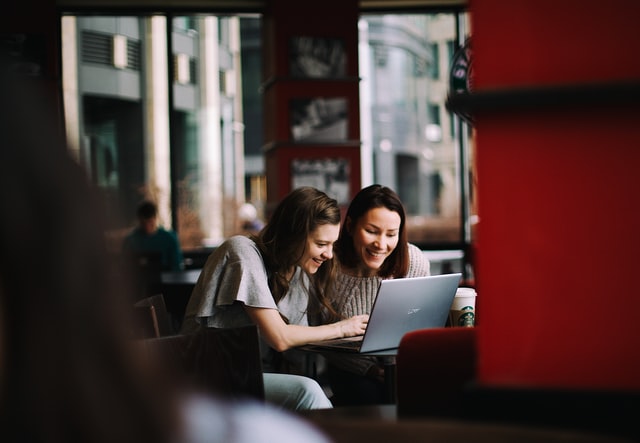 Why bother getting travel insurance?
Is travel insurance really necessary? This is a question I hear often, and I always say yes without a doubt. I know it can seem like something that's really not needed, especially because it's possible you won't even have to use your travel insurance policy.
But as they say, it's better to prevent than to cure.
After all, out-of-pocket medical expenses overseas can easily cost 10x more than whatever you pay for your insurance policy.
Plus, keep in mind that travel insurance covers much more than just medical expenses. So with that in mind, here are 3 additional reasons to get travel insurance before your next trip:
#1: In some countries, having insurance is required by immigration to enter
Yes, it's true: some countries require you to show insurance at immigration to enter – whether you're visiting as a tourist or moving there as an expat. They may even have minimum coverage for hospital expenses. In Europe, for example, this minimum is 30,000 euros.
So be sure you pay close attention to visa or entry requirements. And make sure your travel insurance plan meets the minimum medical expense coverage required for your destination (if it's a requirement in the first place).
#2: With a travel insurance policy, you can count on receiving medical care anywhere in a world
When you buy your travel insurance policy, you'll choose the country, or countries, that you'll be visiting. So no matter where you are in the world, if your destination is covered by your travel insurance, you can count on support for accidents or changed travel plans.
(Note: for the most part, travel insurance policies will cover you most places in the world…even if you don't add those countries in when you buy your policy. But there are a few "off the beaten path" destinations – like Iran, Cuba, or North Korea – that many policies won't cover you in. So if you're an adventurous traveler, be sure to take a second look at your policy.)
#3: Travel insurance will also cover you in case of lost baggage, canceled flights, or other travel disruptions
As I said above, travel insurance covers so much more than just medical expenses…
And without a doubt, this is one of the biggest benefits of having a travel insurance policy. Have you ever thought about what you'd do if you had a last-minute flight cancelation? Or if your bag gets lost right at the beginning of your trip and you have to buy all new stuff?
Many insurance providers will offer you reimbursement for this type of accident. In some cases, you can receive between $500 to $1,000 for a lost bag, for example.
It's worth paying attention to this type of coverage before you choose your insurance plan. And rather than looking insurance by insurance, it's even better if you can have a single site that'll compare all the options for you…
What are the 4 best websites to compare travel insurance policies?
Finally, we've arrived at our list of the best websites to compare travel insurance plans. Below, you'll find information about each website, how to make your search and get a quote, and the main pros and cons of each.
As the name suggests, TravelInsurance.com was designed to give travelers a simple way to compare and buy travel insurance policies.
TravelInsurance.com is very easy to use. On the homepage itself, you'll find a form that you can fill in with your travel dates. And right away, you'll be able to see all your options for plans.
Another benefit of TravelInsurance.com is that, if you're applying for a visa to the United States, you can search directly for insurance options based on the type of visa you'll have (such as the J1 visa for students).
When it comes to the travel insurance providers themselves, TravelInsurance.com works with the best in the world! IMG, Travel Marine HCC, World Nomads…
I've used this website myself and have found very very cheap travel insurance policies!! Especially if you want travel insurance coverage in the very same country you're a resident in.
For example, I currently live in the United States. And if I travel to another state for a vacation, I buy a travel insurance policy that gives me coverage in the United States even though I'm a U.S. resident. You just have to be a certain number of miles/kilometers away from your home…so of course, you can't use these policies like normal health insurance.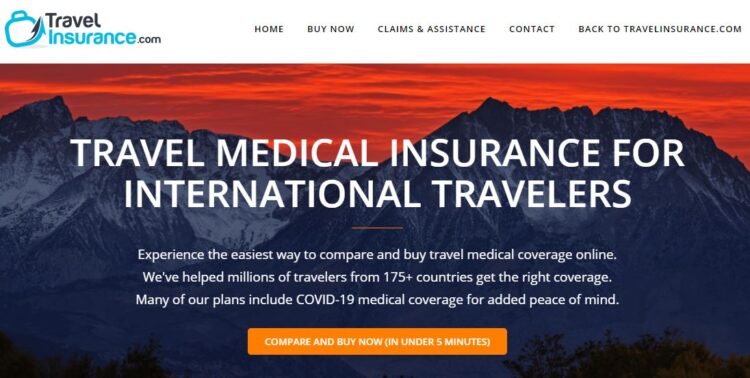 Pros and cons of comparing travel insurance with TravelInsurance.com:
Their website is easy to navigate and see all the available insurance options at once

Their customer service has a 98% 5-star rating from clients

They have travel insurance options for students and immigrants

You can filter to see insurance policies that cover Covid-19

The biggest disadvantage is that some types of insurance, like those for students, is only available for the United States (in other words, they don't have plans available for students in other countries)
Aardy is quite similar to TravelInsurance.com. But the biggest difference is that Aardy only offers policies to residents of the United States. In other words, if you're from Australia and want to get travel insurance for a trip to Asia, you can only get a travel insurance policy through Aardy if you live on U.S. soil currently.
But if you do live in the United States, Aardy is a really great place to compare travel insurance policies because you'll find options from IMG, Seven Corners, and AIG.
In any case, getting a quote through their website is easy. Aardy always advises you to choose an insurance policy with a minimum of 100,000 USD for medical expenses. And will always show you the cheapest policy that still meets this coverage first.
Finally, Aardy is also the founder of "Kids of Heroes," a program that offers school support for the children of U.S. soldiers killed in combat.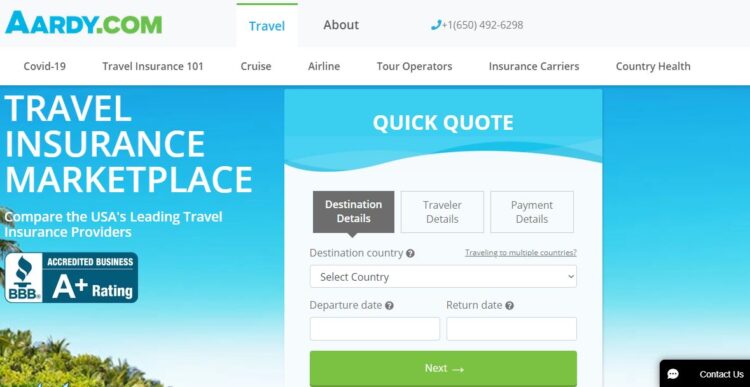 Pros and cons of comparing travel insurance with Aardy:
It's very easy to get a quote on their website

You can see reviews left by other clients right on their homepage

Almost all of the policies shown offer Covid-19 coverage

Unfortunately the platform can only be used by U.S. residents
With 10 years since its launch, VisitorsCoverage is another good option to use when comparing travel insurance policies. VisitorsCoverage offers an impressive variety of plans, including special coverage for students and business travelers.
One benefit of VisitorsCoverage is their excellent customer service, which is available 7 days a week. Beyond this, they offer coverage for citizens from more than 175 countries.
On their website, you can apply filters to check policy coverage options for Covid-19 (which is really useful since this varies between different insurance companies).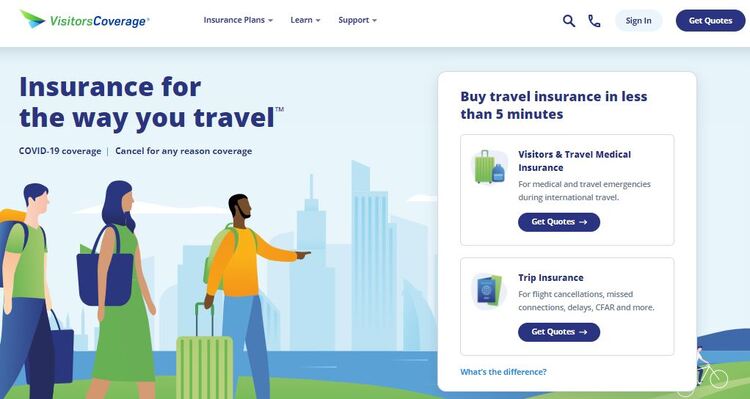 Pros and cons of comparing travel insurance with VisitorsCoverage:
They have a huge variety of plans available

You can apply specific filters to help in your search, such as Covid-19 coverage

They have excellent customer service
With more than 20 years of experience and more than 100,000 client reviews, InsureMyTrip is the final option on today's list.
It's exactly these reviews that make InsureMyTrip stand out. Because the website removes all the insurance plans that have less than a 4-star ranking from their reviews.
Another benefit of InsureMyTrip is they are partnered with the best insurance companies out there and share the best plans, prices, and coverage options.
Because of this, InsureMyTrip doesn't lag behind the other options on this list when it comes to the insurance companies they partner with – including GeoBlue, WorldTrips, Arch RoamRight, and AXA Assistance, to name a few.
As with the other options on this list, their website is also very easy to use and compare plans. You can even select two policies to compare side by side.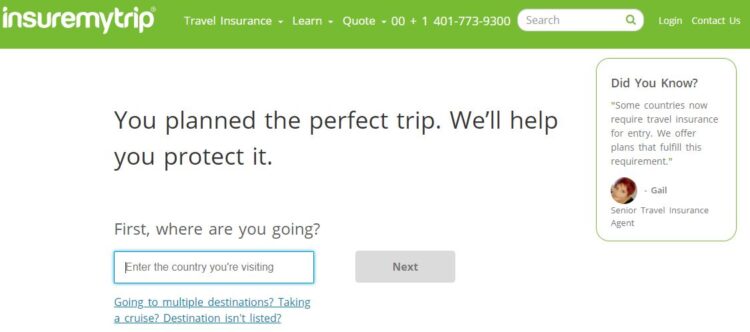 Pros and cons of comparing travel insurance with InsureMyTrip:
They only show high-quality plans based on the reviews from other travelers

Their website makes it easy to search for and compare plans

They are partnered with the best insurance companies in the world

Most of their plans offer Covid-19 coverage
Best travel insurance options to buy directly from insurance companies
If you'd rather buy your policy directly through the insurance company itself rather than through one of the third-party websites above, here are the companies that I personally use most often.
HCC is one of the best insurance companies in the world for international insurance, and it's definitely worth checking their site to see what they have available. They have very competitive prices (often the cheapest!) and policies that work for citizens from just about anywhere in the world.
If you're looking for extensive coverage, IMG has some of the most extensive international travel insurance policies out there. Plus, they have plans personalized just for expats, students, and travelers who practice and need coverage for extreme sports.
Whether you're looking to go "off the beaten path" or are ready for a big backpacking trip, here's my recommendation: look into travel insurance from WorldNomads. They offer great coverage for "risky" activities. And no matter where you're from or what type of trip you have planned, you can find the right policy for you from WorldNomads.
SafetyWing is one of the largest international insurance companies in the world. They have customizable plans for students, digital nomads, and expats. They also offer special coverage for adventure sports and other extreme activities.
In sum…
As we've covered in today's article, the 4 best websites to compare and buy travel insurance are:
TravelInsurance.com

Aardy

VisitorsCoverage

InsureMyTrip
In conclusion…
Traveling with travel insurance is a guarantee that you'll be covered in case of medical accidents or travel interruptions. And it's much easier to see your options if you have a few websites that let you compare all the plans in one place.
Let me know in the comments area below what you think of the 4 websites above and if you've ever used any of them before! And, of course, if you have any other suggestions or questions…just let me know and I'll be happy to help!
Planning your next trip?
Then don't forget travel insurance! You don't want to get stuck paying a ton of money and ruining your trip if you get sick or have an accident without travel insurance. WorldNomads is ideal for adventurous travelers, backpackers, or anyone looking to be protected during their trip. They cover almost every single activity you can image!
Already reserved your hotel or hostel? If not, we recommend Booking.com. They have a huge selection of hotels and hostels all over the world. Plus, in most cases, you can cancel your reservation without any costs up to a few days before the check-in date!
Still haven't booked your plane ticket and want to save big? Take a look at Kayak and Momondo. They are flight aggregators that combine several other ticket search websites to make it easier for you to compare prices and make sure you are getting the best deal.
And finally, will you need to rent a car during your trip? Then check out Rentalcar.com to search and compare car rental companies from all over the world on a single website. Then, you can find the cheapest price for the best car!