Last Updated on by Rodrigo @ OutofYourComfortZone
When you consider how much there is to see and do in London, it's almost blasphemous to suggest that a one-day trip could do the city justice. It is, after all, one of the world's best places to visit after Covid!
But with so many of the sprawling English capital's main attractions centrally located, you can see a lot more than you'd think.
To be perfectly honest, 24 hours in London won't scratch the surface—my last visit was seven days and even that felt too short. But you can still fit in a decent number of landmarks and experiences if you plan ahead.
For a first-time visitor, the most prominent sights that you might associate with London—think Big Ben, Buckingham Palace, and a West End show—can all fit nicely in a one-day itinerary.
Honestly, there are endless routes you could create to suit your individual London bucket list; after all, this city is a mecca for foodies, history buffs, shopping addicts, and art enthusiasts all at the same time. I planned this itinerary to include a little bit of all the elements that make London such a magical city: the iconic landmarks, the royalist culture, the fascinating history, and yes, even the British cuisine!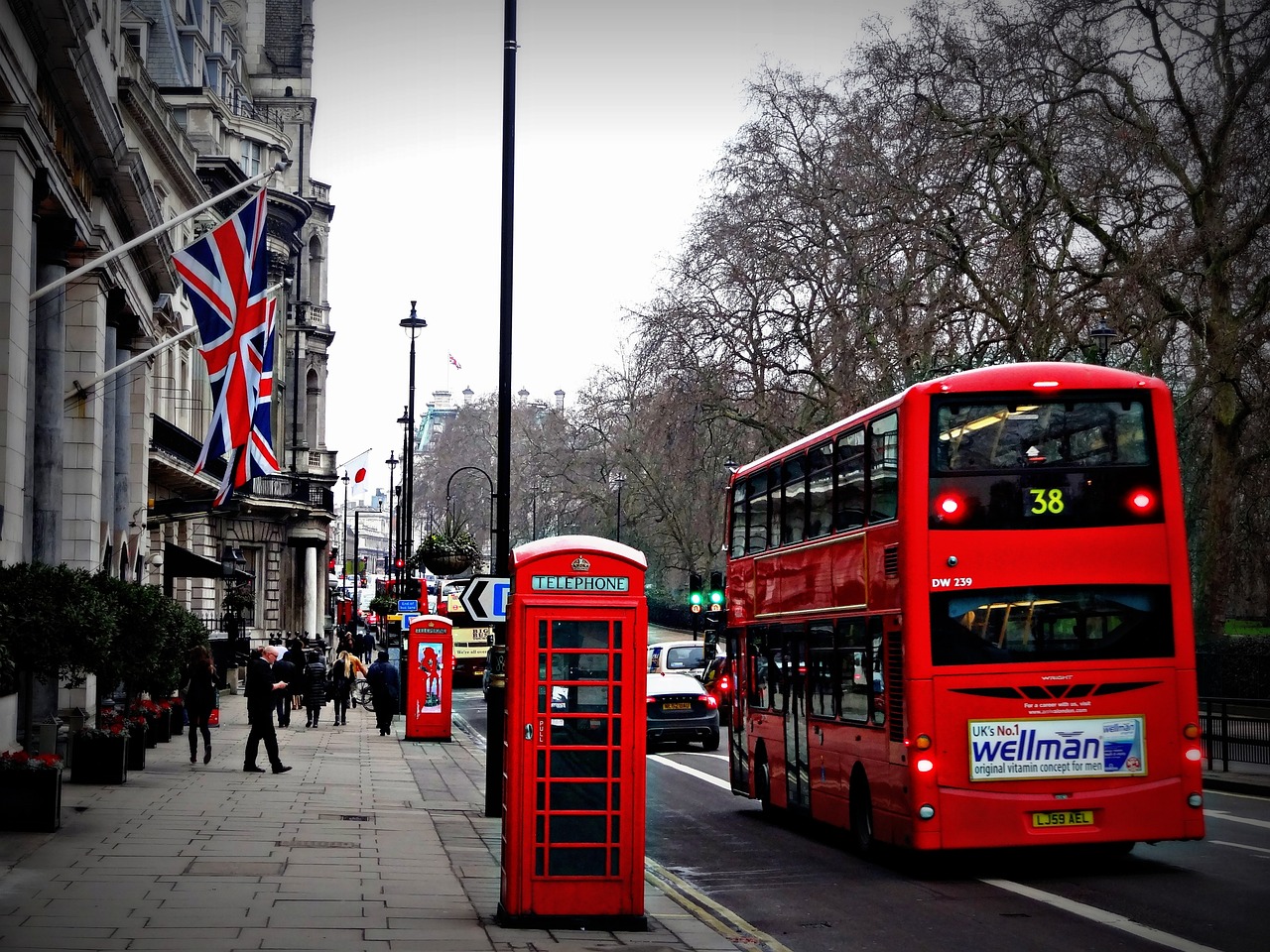 Areas & Where to Stay & Why
If you're planning a one-day London itinerary, then you don't have time to waste. Luckily, London is one of the easiest cities to get around thanks to its stellar underground system, but you're still better off choosing a place to stay that is somewhat central, rather than wasting time on unnecessary transport.
For the purposes of this itinerary, it makes the most sense to stay in Soho or Covent Garden in the West End area (where the itinerary ends) or the City of London (where it begins). These will be pricier than staying further out of the city, but will save you the hassle of coming into the center to follow the itinerary.
Breakfast: Sky Garden
Seeing the London skyline is a must, and while most people would plan to do this around sunset, breakfast time will draw far less people. This means you'll have less chance of having to line up, and can also save time by combining your breakfast and London city view in one!
I'm Team Sky Garden over Team Shard for a few reasons. Firstly and most importantly, Sky Garden is free to enter. Breakfast is not free, but if you just want to go up for the view first thing in the morning, you don't have to pay anything. Meanwhile, the Shard will set you back around £30 just for entry.
The Shard will take you higher—there are 72 floors, as opposed to Sky Garden's 38—but the price difference doesn't seem to be worth it. Grab breakfast at Darwin Brasserie from 8:30 a.m., and note that you won't need to book a separate ticket if you have a breakfast reservation. There are also two other eateries at Sky Garden, including Fenchurch Restaurant and Larch Restaurant, plus a selection of bars.
Get there a little early to get through security, and then you'll be taken straight up to your seating.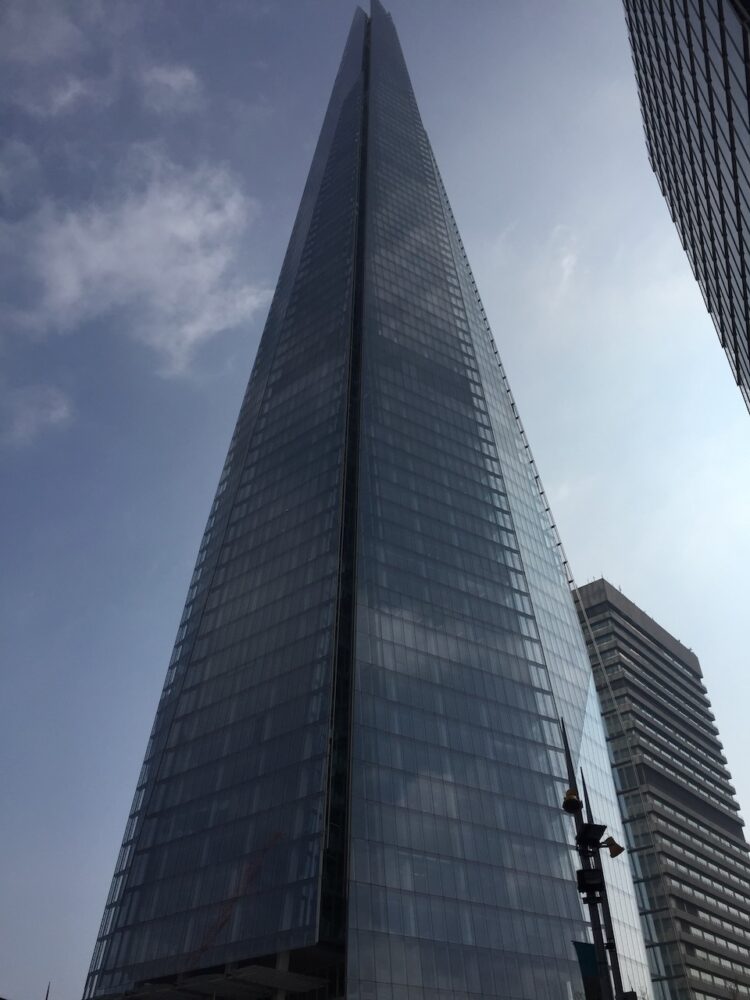 Morning Stop #1: St. Paul's Cathedral
St. Paul's Cathedral is most famous in the modern mind for serving as the location for the nuptials of Prince Charles and Princess Diana back in 1980. However, the stunning Anglican cathedral dates all the way back to 1675 and is a fine example of Neoclassical, Gothic, and Baroque architecture.
A famous London landmark, it's worth a visit just to snap some photos from the outside and follow in the footsteps of Princess Diana. It's free to enter the church for worship, but to go in as a tourist to witness all the amazing sights within, you'll have to purchase a ticket.
It takes most people around two hours to see everything the cathedral has to offer, from the several chapels to the Light of the World Painting. Depending on how long you'd like to spend at the next stop, you can either go in or just take photos outside before moving on.
Morning Stop #2: Tower of London and Tower Bridge
Satisfy your thirst for castles with a morning visit to the Tower of London. This royal residence in Central London houses the Crown Jewels and has served as an important historic site throughout its nearly 1000-year existence.
Originally built as a London fortress by the Normans, the Tower has a grisly past, most notably as the site of several infamous executions. The ghosts of Anne Boleyn, Catherine Howards, Thomas Cromwell, and many others are said to still haunt the grounds.
A visit to the Tower normally takes between two and three hours to see everything. Don't forget to see the famous ravens, who are said to guard the Tower, the White Tower, the Line of Kings, and the former execution site of Tower Green. Tickets can be bought online in advance, or at the door.
Afterward, walk across Tower Bridge, one of the city's most famous bridges that crosses the Thames. You can cross the bridge for free, but you'll have to pay for the Tower Bridge Experience, which includes access inside the bridge and views of the engines that power the bridge and the pedestrians crossing it.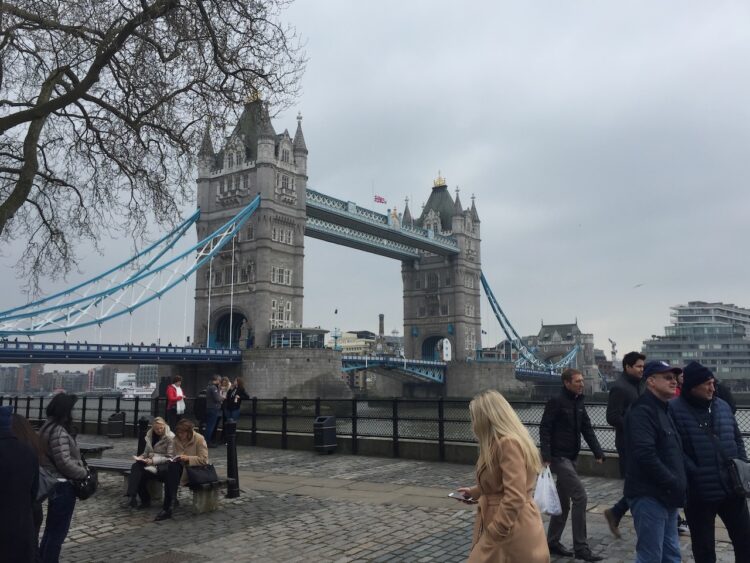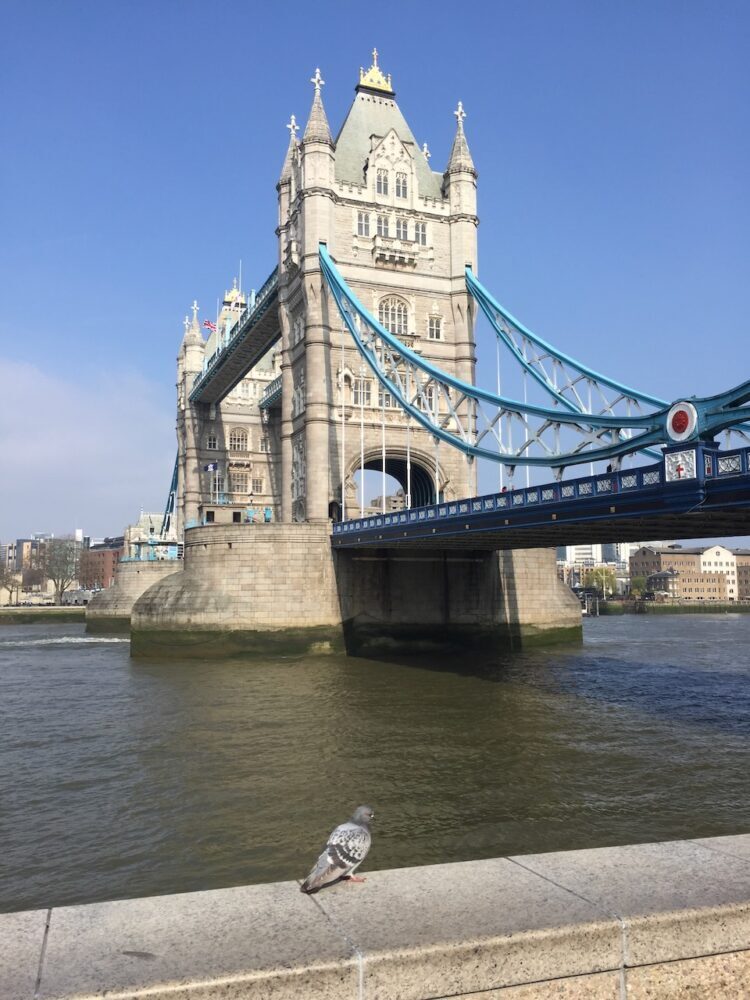 Lunch: Borough Market
One of the best markets in London is the Borough Market, at the southern base of the Tower Bridge. There are seemingly endless traders to discover and cuisines on offer, operating across over 100 stalls, stands, and restaurants.
It's best to have an idea of what you're craving before you get to the market—this is one place where options paralysis can definitely kick in!
Choose from handmade cakes and pastries, Italian specialties, Persian kebabs, fresh olives and cheese, tapas, salt beef bagels, oysters, and just about anything else you can imagine. There are both places to eat and produce stalls available, in case you want to take some goodies home with you.
Afternoon Stop #1:
Dive into the afternoon with some sightseeing in Westminster. Head to Westminster Bridge, where you can stroll to Big Ben and the Palace of Westminster. Westminster Abbey is also nearby—a must for fans of the royal family!
This is also where you'll find the London Eye, which I'd recommend skipping as you would have already experienced brilliant views at Sky Garden. The views are definitely beautiful, but the giant Ferris wheel isn't the best way to experience them for anyone who's claustrophobic!
It shouldn't take you long to admire these famous landmarks and take a few photos. If you want to go inside Westminster Abbey, wait times to purchase a ticket at the door can be up to an hour during summer, unless you're going in for individual prayer.
It may also take around two hours inside to see everything, so depending on how much time you spent at the market, you may want to just view the abbey from the outside. Note that you can visit the Abbey Shop for free and purchase a souvenir!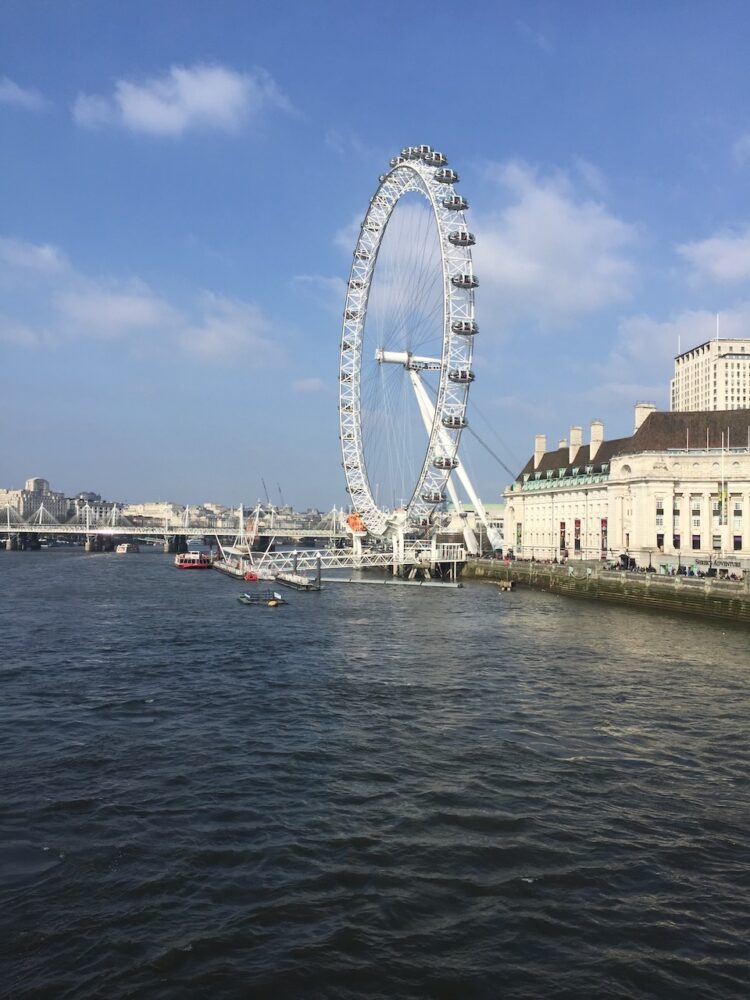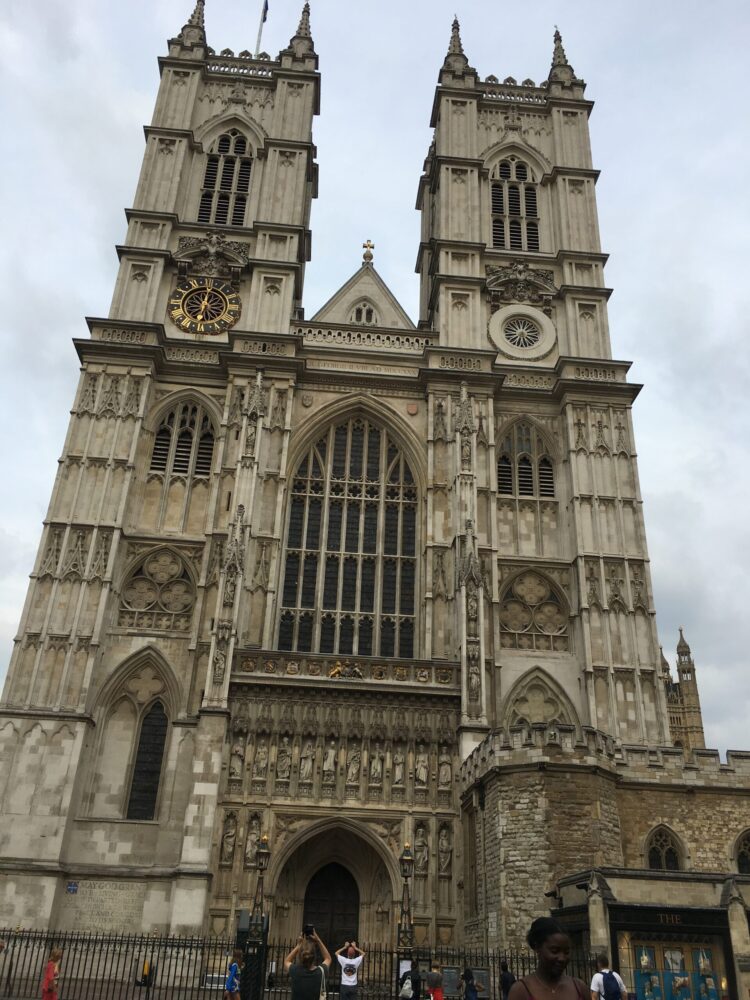 Afternoon Stop #2: Buckingham Palace
Whether you're a fan of King Charles or not, no visit to London is complete without it. A photo in front of the palace gates is obligatory!
The State Rooms, the Royal Mews, and the Queen's Gallery are open to the public during summer and select dates during winter, so you may be able to sneak in a visit depending on how much time you spent at other attractions earlier in the day.
It normally takes between two and three hours to tour the palace, while simply viewing it from outside should only take around 15 minutes.
Note that this is one of London's biggest tourist hotspots, so be aware of your surroundings and watch out for pickpockets and scammers operating in the area outside the gates.
Afternoon Stop #3: Trafalgar Square
It's one of London's most famous squares and home to various points of interest, including the National Gallery and the National Portrait Gallery, the smallest police station in Britain, and the Trafalgar Fountain. The area is also typically frequented by street performers and artists, so the atmosphere is always buzzing.
While in the square, you can walk over the Imperial Measures, view Nelson's Column, the iconic Bronze Lions, and the statue of King Charles I, and admire chalk art created by talented locals.
Throughout the year, different events are held at Trafalgar Square, too, from the St, Patrick's Day Parade to the free West End Live performances in June.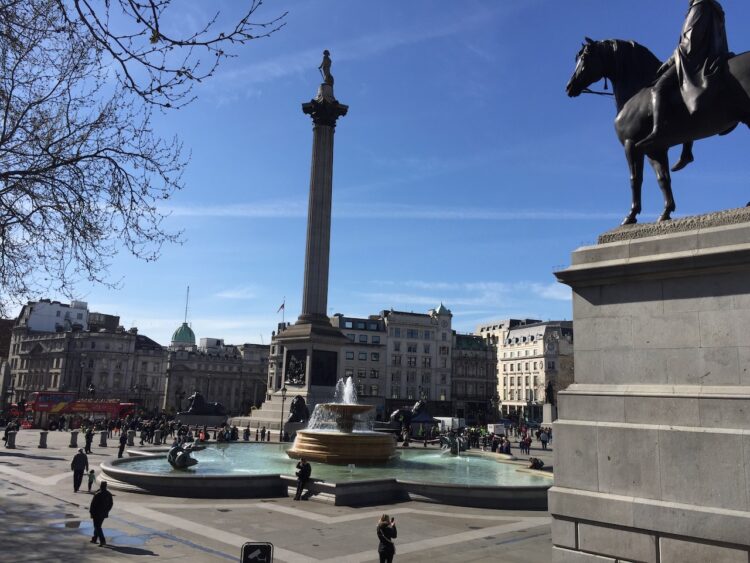 Dinner: Sherlock Holmes Pub
There's no shortage of eateries around Trafalgar Square to grab a bite for dinner, but a traditional pub meal is another rite of passage in London.
The Sherlock Holmes Pub is only minutes from the square and offers authentic British fare along with a roof garden and, of course, Sherlock Holmes memorabilia.
Evening: West End Show
The best way to complete your day in London is with a show at the West End. The majority of the theaters are on Shaftesbury Avenue and exhibit major shows, from "The Lion King" to "Cats." Evening performances generally start at 7:30 p.m., and it's recommended to arrive around half an hour early.
Tickets are available to purchase online, and you can avoid higher prices if you purchase well in advance.
However, you can also get cheaper tickets by visiting the TKTS booth in Leicester Square on the day of the show, where they offer discounts of up to half price (note that Leicester Square is only a five-minute walk from Trafalgar Square so you could nip in to get tickets then).
You could also try for standby tickets at the box office of the theater where the show is playing, however, it's not certain that you'll get in to see your top choice!
If you aren't staying in the West End, note that the Tube is generally considered a safe form of transport to return you to your accommodation at night—the carriages are generally busy until after midnight.
Of course, always remain aware of your surroundings, particularly as you leave the Tube station and walk back to your accommodation if you are traveling alone.
Hopefully, your one day in London will give you a taste of what The Big Smoke has to offer! After an action-packed schedule, you'll sleep easy knowing that there's plenty more to see and do on your next visit.
Author Bio
Lewis Ogden is a UK-based entrepreneur, travel enthusiast, dad, husband and the founder and owner of WayToStay.com. Lewis started WayToStay to share his own travel experiences and provide epic free travel guides. He caught the travel bug back in 2009 on a trip to Italy with his wife and has visited many different countries each year since.
Planning your next trip?

Then don't forget travel insurance! You don't want to get stuck paying a ton of money and ruining your trip if you get sick or have an accident without travel insurance. WorldNomads is ideal for adventurous travelers, backpackers, or anyone looking to be protected during their trip. They cover almost every single activity you can image! Plus, you can have a 5% discount with the coupon code comfort5.

Already reserved your hotel or hostel? If not, we recommend Booking.com. They have a huge selection of hotels and hostels all over the world. Plus, in most cases, you can cancel your reservation without any costs up to a few days before the check-in date!

Still haven't booked your plane ticket and want to save big? Take a look at Momondo. It's a flight aggregator that combines several other ticket search websites to make it easier for you to compare prices and make sure you are getting the best deal.

And finally, will you need to rent a car during your trip? Then check out Rentalcar.com to search and compare car rental companies from all over the world in a single website. Then, you can find the cheapest price for the best car!