Last Updated on by Lohanna Reis
Who doesn't like a sudden road trip with friends or family? A long road trip can be made much more fun by carrying some mouth-watering snacks along. But deciding on which snacks to carry on a road trip might be a bit confusing.
Not every dish can be carried on a road trip. And to avoid instances of food getting spoiled or spilled in the car, we have come up with some recommendations.
Here are the best travel snacks for eating on the road.
1. Popcorn
Popcorn has to be the easiest snack to carry along for a road trip. These are a rich source of fiber and a healthy alternative to fried snacks. Avoid consuming microwave popcorns as they tend to have added preservatives.
Popping some natural corn seeds in a pan adding some oil and salt to create that classic flavor. Just put the popcorn in an airtight container to prevent them from getting soggy and you are ready to go. Enjoy this yummy and healthy popcorn on the road when traveling with loved ones.
2. Mix Fruit Salad
Having fresh fruits when on a road trip can also be a great snacking option. Fruits will give you the needed sugar content along with vitamins and minerals. Munching on fruits will also make your tummy feel fuller as compared to any other savory snack.
Simply chop some of your favorite fruits, prefer fresh ones over the canned ones, and mix them well. Add a pinch of salt and black pepper for added flavor and enjoy whenever you like.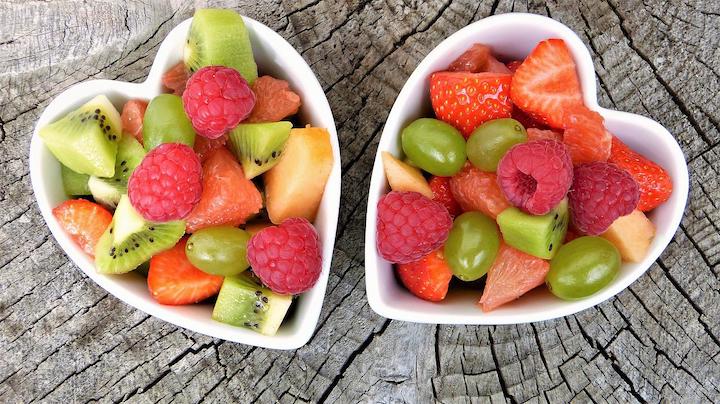 3. Protein Bars
If you are a hard-core health enthusiast and want to avoid any unhealthy munching then we have got a solution for you too. You can enjoy your road trip by munching on some delicious protein bars. They will keep your calorie intake checked and provide you with much energy to drive through the rest of the journey.
Some other healthy snacking options would be vitamin E gummies, keeping your immune system and skin both healthy and strong. Vitamin E gummies are easily available and can accompany you to your destination.
4. Roasted Nuts
Roasted nuts also make it to our healthy but tasty snacking options. Nothing can be better than well-roasted mixed nuts and a long drive. Either you like roasting the nuts yourself or want the pre-prepped ones, it's all your choice.
You can easily carry mixed roasted nuts in an air-tight container and have a handful of them whenever you feel hungry. Nuts are an exceptional source of immediate energy rush and also keep your immune system strengthened. Munching on nuts will also save you from the guilt of eating unhealthy.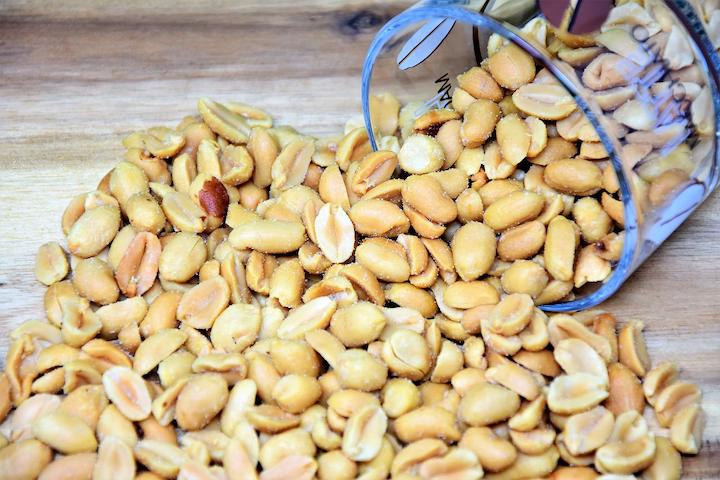 5. Baked Chickpeas
Another yummy and crispy road trip snack comes your way. Baked chickpeas have to be one the best snacks to carry along when going on a road trip. If you want to make some spicy chickpeas at home then follow along.
Simply soak some chickpeas in water for 24 hours. Then drain and dry them the next morning. Toss them in some olive oil, salt, and spices of your choice. And bake them for around half an hour. When ready let them cool a bit and place them in an air-tight container.
6. Tortilla Wraps
Moving to a slightly not that healthy snack, the tortilla wraps. They can be a great meal option when traveling by road. Let's satisfy your taste buds and make your tummy full: firstly, cook or bake some chicken fillets marinated in your favorite spices.
Then wraps this chicken batter along with the coleslaw and some sauces, all in a tortilla wrap. You may keep the wraps safe in aluminum foil or as it is in a lunch box and enjoy them during the road trip.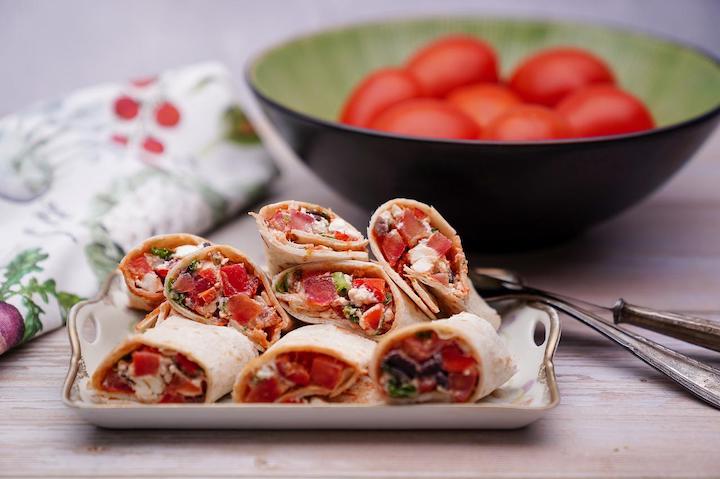 7. Fresh Vegetable Salad
A vegetable salad can never go wrong. Chop some fresh vegetables of your choice. Season them with olive oil, salt, and pepper, and squeeze a lemon or two. Toss the ingredients well and you are good to go.
If wanting a fancy salad you may opt for some ready-made salad dressings for a burst of flavors. Just remember to not store the salad for too long as the vegetables might get all watery. Consume the salad till the vegetables stay fresh and crunchy.
8. Fish & Chips
Road trip on a rainy day and the classic fish and chips complement each other quite very well. You may prepare the fish marinade a day before and simply fry it along with the chips the day you are leaving for the road trip.
If stored properly in some good ventilation and temperature you can enjoy this classic snack whenever you like. If feeling too tired, you may also get these from a food outlet nearby.
9. Peanut Butter Sandwiches
Here comes the simplest snack to enjoy during the road trip. Toast a few bread slices, spread a good amount of peanut butter, add some slices of bananas if you like, and you are all ready for the trip.
There would hardly be anybody who would not like peanut butter sandwiches. Especially when you have children on board, these sandwiches become the best way to keep them at peace. So, whenever getting late or confused about what to cook, simply prepare some peanut butter sandwiches and forget all the worries.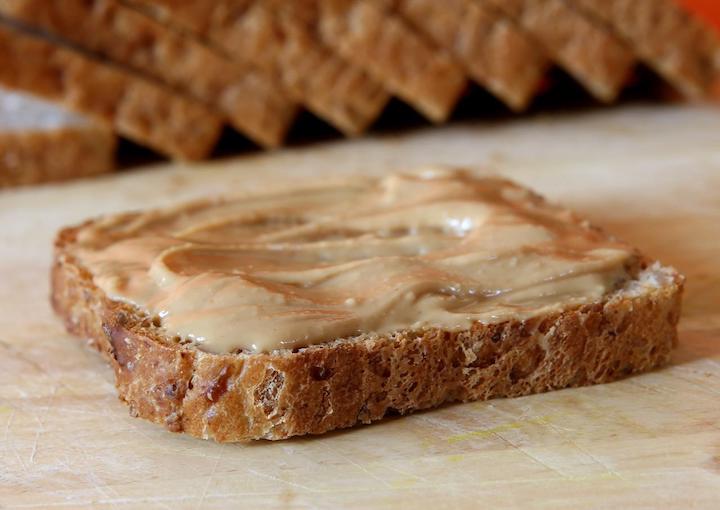 10. Roasted Corn on The Cob
To end the list, let's have roasted corn on the cob. The easiest way to make roasted corn on the cob is to simply remove the husk of the corn. Then brush it well with some butter and spice mix, wrap it the aluminum foil and bake in a preheated oven for half an hour. You may season the corn with any spices you like.
In Conclusion….
Road trips can be much more fun and crazier when coupled with some delicious snacks. As explained above you can experiment with so many things and create some really tasty yet healthy recipes for your family. Try out the above snacks and let us know about your experience. Happy Travelling!
So my suggestions are:
Popcorn

Mix Fruit Salad

Protein Bars

Roasted Nuts

Baked Chickpeas

Tortilla Wraps

Fresh Vegetable Salad

Fish & Chips

Peanut Butter Sandwiches

Roasted Corn on The Cob
Planning your next trip?

Then don't forget travel insurance! You don't want to get stuck paying a ton of money and ruining your trip if you get sick or have an accident without travel insurance. WorldNomads is ideal for adventurous travelers, backpackers, or anyone looking to be protected during their trip. They cover almost every single activity you can image!

Already reserved your hotel or hostel? If not, we recommend Booking.com. They have a huge selection of hotels and hostels all over the world. Plus, in most cases, you can cancel your reservation without any costs up to a few days before the check-in date!

Still haven't booked your plane ticket and want to save big? Take a look at Momondo. It's a flight aggregator that combines several other ticket search websites to make it easier for you to compare prices and make sure you are getting the best deal.

And finally, will you need to rent a car during your trip? Then check out Rentalcar.com to search and compare car rental companies from all over the world in a single website. Then, you can find the cheapest price for the best car!