Last Updated on by Rodrigo @ OutofYourComfortZone
We can't always drive around the cities or countries that we'd like to. Whether it be for legal problems or simply because of the lack of rental car options, we have to use other forms of overland transportation: taxis, buses, and trains.
However, in case you have the chance to get to know a country by driving yourself, I recommend you don't miss this chance.
Driving yourself during your trips has several benefits:
If you are driving a scenic route, you can stop multiple times during the trip to take pictures, relax, and admire the view.
When you stop somewhere, you can stay for as long as you want without worrying about what time the bus or train will leave.
You can access hidden spots and small streets that you can only reach by car.
In general, this is the most practical and quick form of overland transportation (after all, the train won't bring you to your front door! )
Besides these reasons, there are the famous scenic routes where traveling by car is part of the attraction. Here's a list of these classic journeys that need to be done by car and, if possible, with friends or partners in a typical "road trip. After all, it's not about the destination, but the journey.
Don't forget travel insurance!!
I'm knocking on wood as I say this, but we always hope that no accidents happen. In case they do, it's good to have travel insurance that'll cover your costs. Take a look at my article about the 7 best and cheapest travel insurances on the market to learn more.
(P.S.: If you need help finding the best car rental companies, check out our article with The 5 Best and Cheapest Websites to Compare and Rent Cars Around the World!)
BR-101 – Brazil
This is the main Brazilian road that follows the length of the Atlantic Coast. It goes from Rio Grande do Sul State to Rio Grande do Norte State. It stretches in total more than 4,700 kilometers (2,900 miles). Obviously, you don't have to go all the way, but since you are passing through the gorgeous expanses of the Brazilian coast, no matter what small section you do you will be impressed.
If you are traveling around this route, don't miss out a stop in Paraty to see its attractions, between São Paulo and Rio de Janeiro. 
Route 66 – The United States
The famous highway that crosses the United States from the East to the West has appeared in plenty of Hollywood films. It begins in Chicago and ends in Santa Monica, California. Passing through 8 American States, its total length is nearly 4,000 km (2485 mi).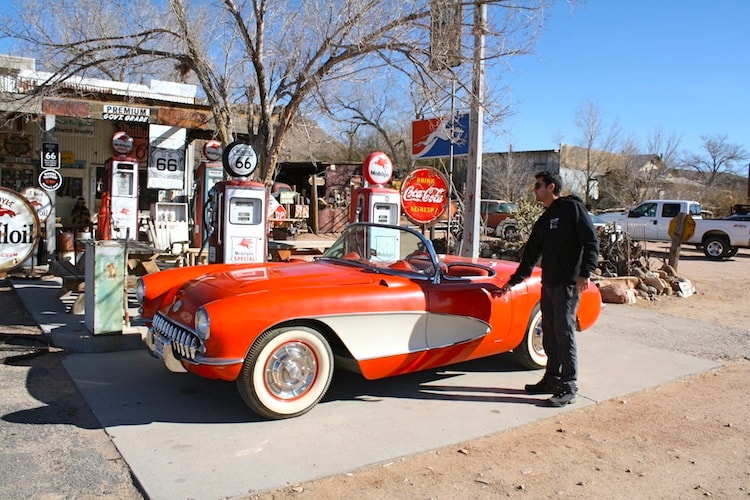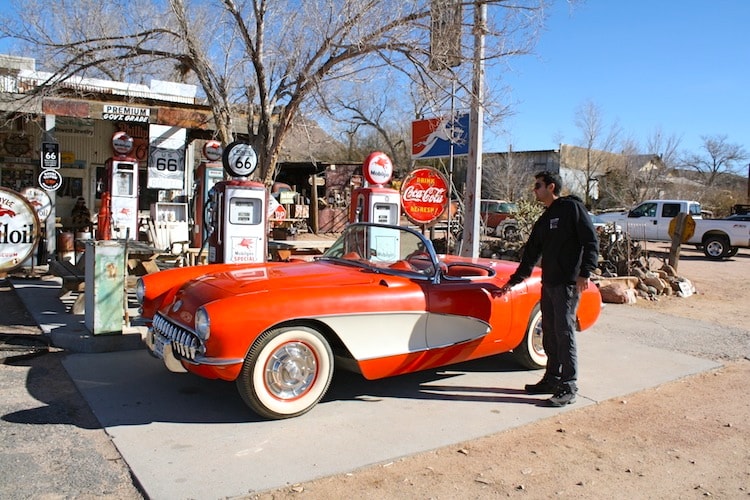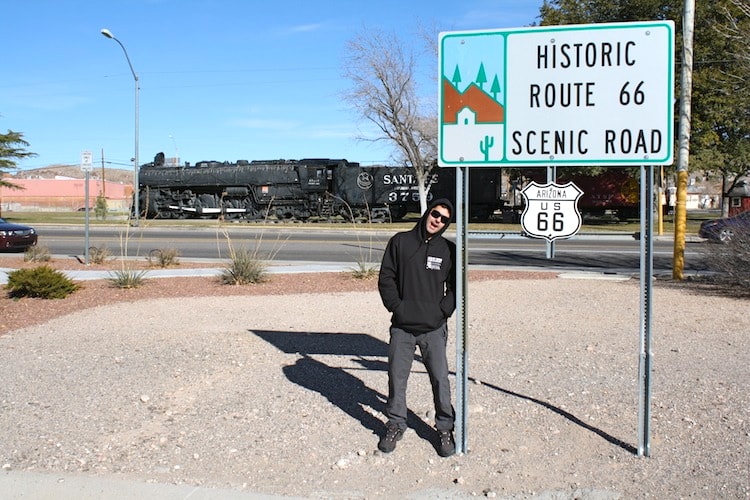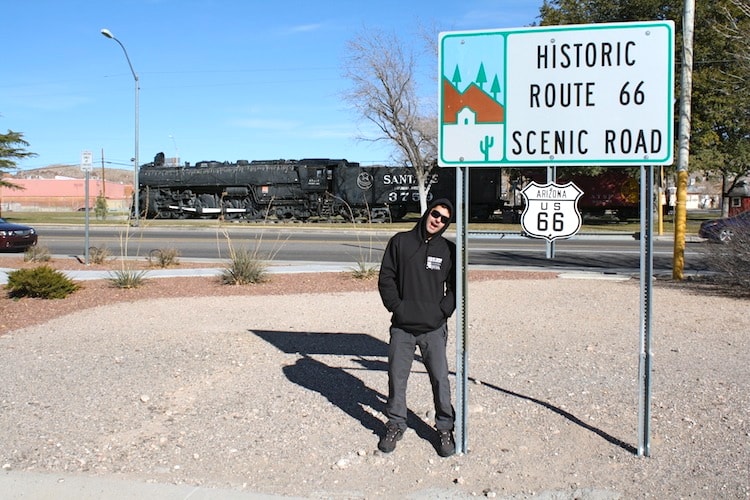 Great Ocean Road – Australia
This route is in the Southeast of Australia and is a part of the coastal road that connects Melbourne to Adelaide. It's relatively short: only 243 km (150 mi). But there are plenty of natural beauties to stop and admire if you can spend more than a day completing the route. The highlight of the Great Ocean Road drive is the famous rock formation "The 12 Apostles."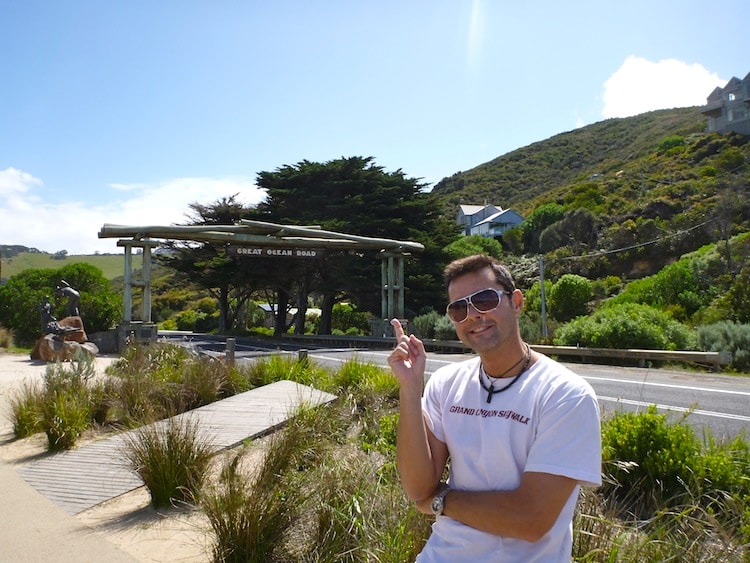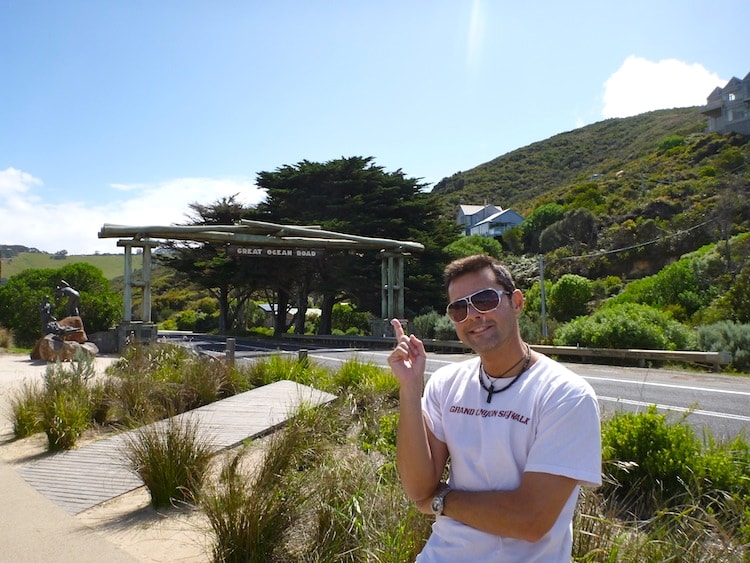 Highway One – California, The United States
Also called the Pacific Coast Highway, it's a road that goes from the North to the South on the West Coast of California. It begins above San Francisco and ends after Los Angeles. It's a beautiful drive with the coast on one side that passes through incredible cities and landmarks like the Golden Gate Bridge, Santa Barbara, Ventura, Carmel, Orange County, Santa Cruz, and many others.
Driving from San Francisco to San Diego along this road, stopping and sleeping in different places along the way is a full trip in itself (and is even better if it can be done in a convertible…

). But also, you can have your California adventure with a rental motorhome! 
The Roads along Australia's East Coast
This is the famous backpacker route that goes from Sydney in the South until Cairns and the entrance to the Great Barrier Reef in the North. This total journey should be done over the course of at least a month to have time to stop in the many attractions and cities of Australia. And if you're into beaches or surfing, you certainly won't get bored on this route. Lonely Planet even has a travel guide just for this trip with all of the points of interest along the way.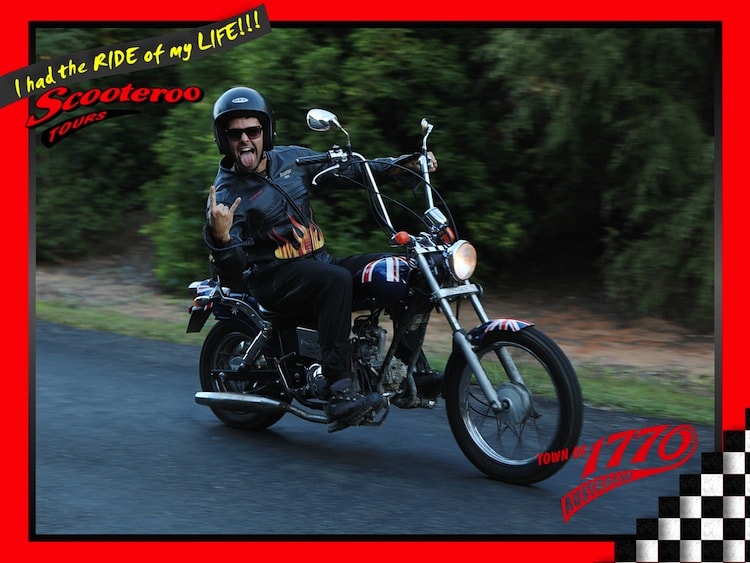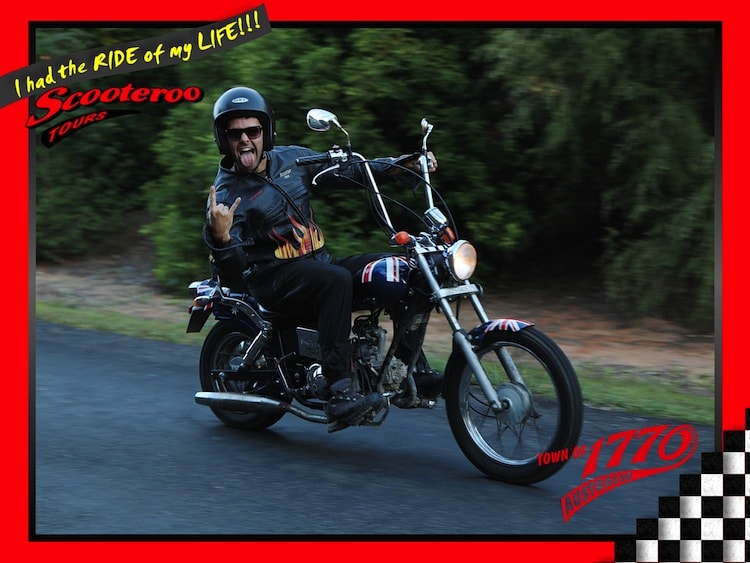 The North and South Islands of New Zealand
Driving along the coast of New Zealand is incredible. You'll find snow-covered mountains, sparkling lakes, some of the best surf beaches New Zealand, volcanoes, and even glaciers.
An especially great choice is in the South of South Island, between Dunedin and Queenstown, where you'll find the Southern Scenic Route. This route passes through the most beautiful part of the country, even including the fjords of Milford Sound…. incredible!
And if you're heading North, check out this article from the Periodic Adventures blog for a New Zealand North Island 7 Day Itinerary.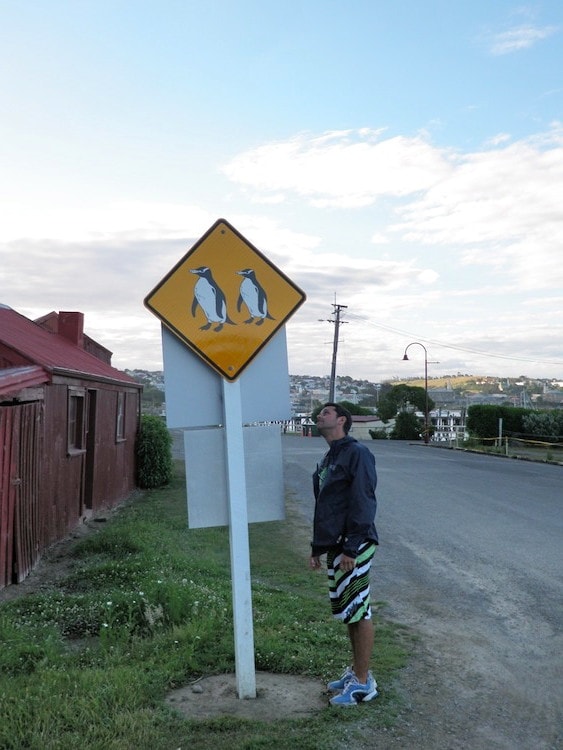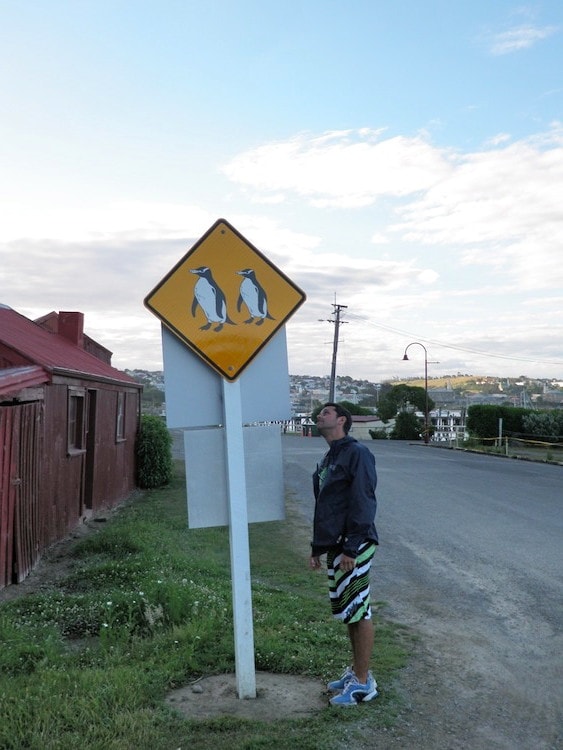 The Garden Route – South Africa
Located on the Southern coast of the African continent, it begins approximately in Cape Town and extends until Port Elizabeth. Just as with the routes in Australia mentioned above, there are an infinite number of attractions along this route from the touristic attractions in Cape Town to the highest bungee jump in the world, the city of Knysna, and places to dive with great white sharks!
La Route des Grandes Alpes – France
This route crosses along the French coast, normally beginning in Nice, passing in the middle of the Alps, and finishing at Lake Geneva. Driving through various mountains and curves for nearly 700 km (435 mi), this is one of the highest routes in Europe.
Transfăgărășan – Romania 
Or "through the Făgăraș", this is a sinuous road crossing in the middle of the Carpathian Mountain in the heart of Transylvania (yes, the place Dracula was set in)! As it cuts through the mountains, the road is curvy with an average speed of 40 km/h (24 mph). With this speed, it takes about two hours to complete its 90 km (55 mi).
It's still worth visiting, though, especially if you are moving to Romania, or is able to visit the extraordinary cities nearby like Brasov and Sibiu. 
The Road of the Andes – Chile/Argentina
This incredible journey goes from Santiago de Chile (the capital of Chile) to Mendoza (the second largest city in Argentina). What makes this route unique is that it's the only road that passes through the middle of the Andes, the chain of mountains that crosses from north to south in a big chunk of South America. It's the longest mountainous road in the world and will also give you a chance to admire Mount Aconcagua, the highest mountain outside of Asia!
Atlantic Ocean Road – Norway
This amazing route of only 8.3 km (5.2 mi) is a part of the larger County Road 64 that runs along the Atlantic Coast of Norway. This short road connects several small islets with turns and bridges that'll take your breath away. It's as if you are traveling in the middle of the ocean. In fact, you'll literally feel the ocean if the weather is not nice.
Stelvio Pass – Italy
If you get motion sick easily, it's better if you avoid this road in the north of Italy next to the Swiss Border. This spectacular pass is created by 48 hairpin turns and is part of the "Tour de France," the most famous cycling competition in the world. Thus, it's not just loved by drivers, but also by motorcyclists, bikers, and even skateboarders!
Icefields Parkway – Canada
This lovely route passes through the middle of the Canadian Rockies. Just as with the routes above, this route is a trip in itself and you shouldn't miss the chance to spend a few nights in Banff, Lake Louis, and Jasper. The number of snowy peaks, glaciers, and turquoise lakes that you'll find along this 232 km (144 mi) is impressive.
Well, that's it. I hope that the photos and tips above have motivated you to rent a car and discover this big world by driving. However, doesn't matter if you use a car, motorhome or campervan, you will always have fun in one of them. For example, here is a great campervan essentials packing list.
And if you are preparing to hit the road, take a look here in this guide for planning the perfect road trip! 
Have you done any of the trips above? Do you have one that you think should be included above? Use the comments area below to leave your thoughts and opinions.
And happy driving!
Planning your next trip?

Then don't forget travel insurance! You don't want to get stuck paying a ton of money and ruining your trip if you get sick or have an accident without travel insurance. WorldNomads is ideal for adventurous travelers, backpackers, or anyone looking to be protected during their trip. They cover almost every single activity you can image!

Already reserved your hotel or hostel? If not, we recommend Booking.com. They have a huge selection of hotels and hostels all over the world. Plus, in most cases, you can cancel your reservation without any costs up to a few days before the check-in date! 

Still haven't booked your plane ticket and want to save big? Take a look at Momondo. It's a flight aggregator that combines several other ticket search websites to make it easier for you to compare prices and make sure you are getting the best deal. 

And finally, will you need to rent a car during your trip? Then check out Rentalcar.com to search and compare car rental companies from all over the world in a single website. Then, you can find the cheapest price for the best car!
If you want to hear about new articles, check out our latest pictures, and read our newest updates, be sure to follow us here….
…..and subscribe to our newsletter below!