Last Updated on by Talita
It's not easy to manage your business while traveling. Business managers have to bear many things in mind when they're on the road. They have to keep track of their resources if they want their business to grow.
More and more companies are sending their employees abroad to manage their operations. This coming and going of employees can present problems. Among these problems is ineffective communication.
Also, it's difficult for employees to keep track of their local projects when they're on the road. For managers, it's more challenging because they often handle more than one project.
But, there are tools you can use to manage your online business when you're traveling. These tools are simple to use and can produce great results. Let's discuss these tools below.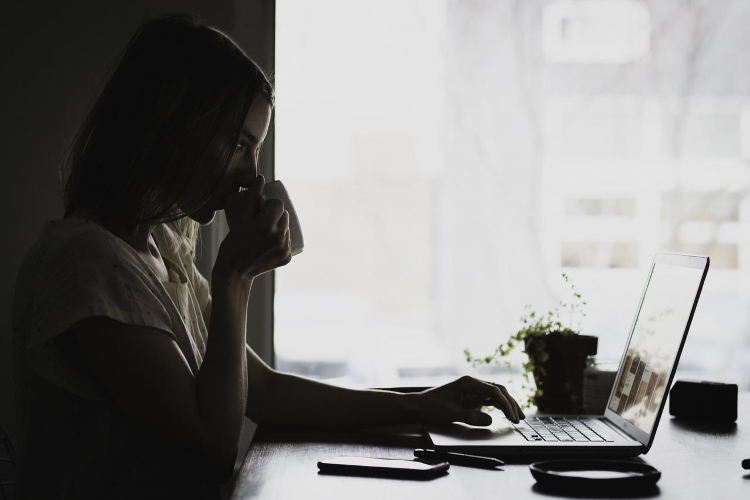 1. Microsoft Project

Microsoft Project is a great software to handle your projects from remote locations. An estimated 80 million people work from home in the U.S. alone. It's hard enough to manage remote employees when you're not meeting in person.
It's even harder to manage these employees when you're traveling for work. Communication flows easier when your teammates are in the same physical location. In such a scenario, you can communicate your ideas even when you're traveling.
This business management tool is simple to install and use. It allows you to break down complex projects into more manageable segments. It also allows you to choose tools best-suited to your needs.
You can collaborate with your teammates even when you're continents apart. You could use Microsoft Project and Teams together to stay on top of your projects.
This app makes planning your projects easy with power dynamic scheduling. You wouldn't need much effort or time for this. You could even allot time slots to your team members for different tasks here.
It also offers you creative interactive dashboards to support brainstorming. So, it enables you to communicate ideas to your employees from wherever you are.
This software is easy to use if you're familiar with similar IT software. But, it can be a little challenging if you haven't. You may need a short course of Microsoft Project training to help you get better at it.
Several online companies offer MS Project training for beginners. These courses can help you learn all the basics. You can take these classes to help you save time in the long run.
2. Melio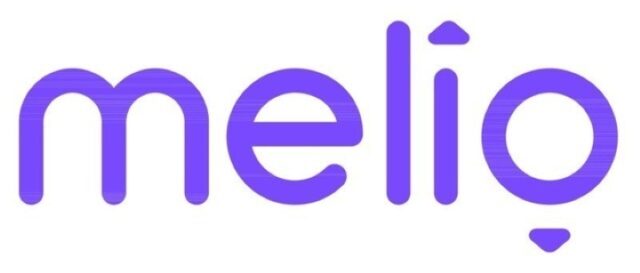 In 2018, Melio Payments was founded with the goal of promoting and transforming the way businesses make payments to each other, especially for small entrepreneurs. The company only conducts B2B transactions, meaning business to business.
Although Melio currently only accepts payments in dollars, it is working to support other currencies and offers many advantages, such as the ability to make international payments to over 180 countries.
If a company needs to make international payments to another, it can issue an invoice that is exempt from fees if paid by bank transfer. Fees are only applied if payments are made by credit card (2.9%) or checks ($1.50).
The company also allows small entrepreneurs to pay their bills with a credit card for US-based companies. The entrepreneur sends the bill to Melio, which pays it on their behalf. Although there is a 2.9% fee, it is worth it at times.
In addition, small entrepreneurs can add users to their Melio account, such as an accountant, and manage their functions.
Melio also offers credit card points and rewards, the ability to automate bill payments, and a useful function to add an administrator to your account and review the permissions they will have, making it great for those who have an accountant.
3. Freckle

Freckle is among the best tools for remote employee management. You can use this software to learn which clients are worth your time. More often than not, managers run into clients that waste their time.
They could spend the time wasted on such clients on genuine clients instead. So, by analyzing hours, Freckle helps you decide which clients are worth your time. Communicating with these clients takes up other resources besides their time. For instance, managers use several team members to deal with one client.
These team members would use their expertise on clients that don't want to stay with the company. But, it's not always easy to identify these clients. Software like Freckle can help you with the same.
This software breaks down each client's hours. It analyses which project your client is a part of. Then, it calculates the hours you spend working on the project with your client. The software creates pie charts to give you an idea of how you're spending your time with clients.
These pie charts have bright colors that are easy to follow. So, you can use these charts as visual aids to help you keep track of your time. It allows you to bill your clients by the hour which would make it easy for you to stay on top of billing hours.
So, it makes sense that this app is best for businesses that use hourly payment methods. Hourly payments aren't the only advantage of using this app, though. It also allows managers to discover how their projects are progressing when they're on the road.
4. Assembla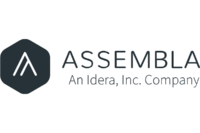 Assembla is a very helpful tool to track assignments while they're traveling. Managers have completed millions of tasks using this tool to stay on top of their operations.
This tool tracks hundreds of thousands of projects of all types. Assembla is a multi-repository so it supports projects across different sectors. This app is ideal for companies on a budget.
You can use this app to stay in touch with your team. Other similar apps would need you to open messaging apps to do so. But, with Assembla, you can have conversations with your colleague alongside your code.
You can write comments on syntax so you won't need an extra messaging app. This app has built-in project management tools which are ideal for travelers. You can create and manage new project templates using this feature.
You can even use its peer review feature to receive feedback on your projects. It's difficult to contact your colleagues over and over again to ask for their feedback. So, Assembla sends them a notification every time you need it.
But, you'll have to enable this feature by adding users to your merge request first. Adding them in this way allows the app to know you want their feedback on certain aspects of your project.
Security is a concern many managers find difficult to deal with when they're traveling. So, Assembla provides them with security maintenance services. These services support your critical policies.
But, it doesn't compromise in any way on your development processes. In doing so, it gives you security solutions without interfering with project progress. The main security feature offered by Assembla is that it limits user access.
You can choose who can access your source code. So, no one can change or view it without your permission.
5. Hivedesk

Managers hail Hivedesk as an application that supports productivity. You can use this app to track work-from-home time for your remote employees. This feature allows you to understand how much time your employees spend on each project.
Hivedesk has many features to track project progress for remote employees. The best of these features is automatic time tracking. It can be a real hassle to use manual methods to log in hours worked.
Automatic time tracking allows you to spend your time on other tasks instead. This app allows you to track time in several ways. One, it allows you to view timesheets for each employee.
You can view how many hours each employee spent on a project from these sheets. Viewing time sheets often is a great way to learn how much each project is costing you. But, these are only useful if you're paying employees by hours worked on each project.
Another way Hivedesk shows you employee hours worked is by showing you screenshots. The app takes screenshots from employees' devices once they log in each day. Viewing these screenshots lets you verify if employees worked for the hours billed.
But, Hivedesk isn't just a time tracking app for remote employees. It also allows you to create tasks and assign them to relevant employees. In this way, it enables you to manage your tasks even from a distance.
Managing each task would allow you to track the cost of each project. This makes it easier to cut down on costs. Besides, it helps that reading these timesheets doesn't need special skills.
In a way, this helps bring accountability to your operations. It also allows you to improve efficiency in the long run.
6. Pandora FMS

This company provides you with effective tools to manage your software. It doesn't matter if you're traveling for work, this app will help you maintain your system. So, it's useful for those working in a company's IT department.
The 'FMS' in the company's name stands for flexible monitoring solutions. So, it's not hard to imagine that remote managers find it easy to watch their systems using it. Most similar applications would need you to spend valuable resources on installation.
The same goes for operation and maintenance. But, Pandora FMS is more affordable than other software for these aspects. This app is flexible enough to accommodate various business types.
Also, it's easy to understand the subscription model associated with this app. You don't need too much investment to use Pandora FMS. You can pay for each time you use it instead.
So, it's among the more affordable remote management apps available today. It's also convenient for managers on the go because it's available 24X7. You can access its many features each time you need to deal with a work-related crisis.
There are also tech support options for those unfamiliar with using the app. Also, it's not easy to integrate your operations into this software. So, you needn't change anything about the way you work if you choose to use it.
Pandora FMS offers security to users wanting to upload sensitive information on it. This security offered is permanent, which makes it affordable. It's also useful to note that the app interface is intuitive. You needn't feed every last detail of your business into the app.
A few basic details are enough for it to provide you with important tools. You wouldn't even need to watch every aspect of your projects on it. It does the monitoring for you.
7. Wrike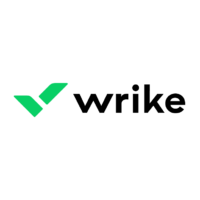 If you want a tool that's easy to access, you can check out Wrike. This tool is perfect for managers looking for remote monitoring of their employees. It allows you to watch many projects at the same time.
This software is among the easiest to install and use. You can add all your to-dos from all projects on this software. This would allow you to rank your tasks. Prioritizing your tasks will divide your resources the right way.
You can put tasks into three categories. These three categories are 'New', 'In Progress', and 'Completed'. Putting your tasks into these categories will help you segregate your important to-dos.
A great feature of Wrike is that it allows you to customize your dashboard. So, you can see only the in-progress and to-do tasks you want to see. This company offers you many plans according to your budget.
You could even use a free plan, but it won't have as many features as the paid plans. The app even has a reporting feature that shares interactive reports. You can view these reports anytime you want to watch the progress of your project.
You have two options for viewing project reports on Wrike. One, you can log onto the site and view it at your convenience. Two, you can schedule notifications at regular intervals as your project progresses.
You don't need to download an application if you want to use Wrike. You can view progress and hours billed on your browser instead. The versatility of this app makes it a popular pick for scores of project managers.
If you don't want to pay for the software, upfront, you can start a free trial instead. You can explore its tools and features during your trial period.
8. Time Doctor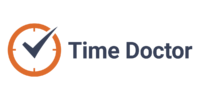 As the name suggests, Time Doctor is perfect for managers to track time spent on their projects. Not only that, but it also helps you manage the time spent on different projects. In this way, it allows you to encourage a higher degree of efficiency in your team.
It supports productivity in various types of organizations. It enables busy management staff to focus on more important tasks at hand than time tracking. It also allows you to reduce the distractions you might face during your work day.
Distractions aren't uncommon for travel managers. So, you can imagine why this is a popular feature. Reduced distractions will allow you and your team to reach your full potential.
Managers on the road often claim that it's difficult to keep track of employee performance. The tracking tools that Time Doctor offers help with the same. You would likely find it easier to engage with your teammates with this app.
Staying involved in projects will let you encourage your employees when they need it. But, while time tracking is important, it's one aspect of managing a business from a distance.
It's challenging for managers to analyze the information at their fingertips. Several factors go into making a project what it is. It's hard to identify these factors from a distance.
Time Doctor provides insights that help you recognize the strong links in your time. In this way, it gives you a better understanding of which way your project is going. This is pretty useful if you're working on more than one remote project at a time.
An impressive feature of this software is it lets employees view their billed hours. So, it lets them assess their weaknesses. In doing so, it helps them increase productivity in the future.
9. Nagios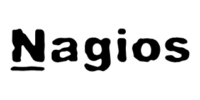 Nagios is among the oldest project management software available today. This software monitors the systems and networks of your company. It gives you notifications whenever it detects suspicious activity on your network.
It provides a layer of cyber security to your company in this way. It also detects if there are any problems with your bandwidth. So, it allows you to maintain your network. One of the best features of Nagios is that it grows with your company.
Not all software designed for a certain company size can support larger operations. Nagios is among the few that do. It monitors your organization's critical infrastructure at all stages.
It's not easy to deal with network problems if you're away from your main operation center. You can use Nagios for the same because it monitors data links and much more.
The infrastructure monitoring tools from this company are second to a few others. This software offers you monitoring services across several systems.
These systems include Windows and Linux. It also offers you application and server monitoring. So, it allows you to track your projects regardless of the system you're working on.
It supports everything from Microsoft projects to more industry-specific project software. It also gives you the option of using third-party add-ons. But, you should use these add-ons only if you trust the third parties.
This app sends you notifications when reports on your project are ready. These reports are comprehensive and provide useful insights. You can learn about a lot more than the hours worked by each employee using this software.
It doesn't matter what kind of company you work with, Nagios offers flexible solutions for all. You can see the status of your projects when you reach milestones with the help of this app.
10. Knowem

Knowem allows you to maintain the reputation of your organization while traveling. This software is accessible to individuals and businesses alike. The idea behind this company is to protect the reputation of various brands.
More often than not, fraudsters use your brand name to entice customers. The same goes for your logo or other brand features. Knowem allows you to find out who's using your brand name without using the internet.
It scans over 500 sites, social networks, and databases to give you results. Doing so helps you save the time you'd spend doing it yourself. This allows you to focus more resources on managing your projects.
Online shopping scams aren't uncommon. So, it's not hard to imagine that you might fall prey to it sooner or later. It's better to be safe than sorry here and free up your resources for your projects.
A great feature of Knowem is that it doesn't let you track fraudster activity alone. It also helps you track competitor activity across different platforms. Tracking competitor activity isn't high on the list of priorities for remote businesses.
But, it can be useful. Managers on the road can lose track of industry trends and other information. This loss of touch with the latest trends can leave you lagging behind your competition.
Instead, you can view competitor activity across different platforms. You can then analyze it to understand how you can get ahead of them. Knowem allows you to do the same.
The app has a dashboard where you can view all mentions across different platforms. It has all this data displayed in the same place for easy viewing. You can view social media and domain mentions on this dashboard.
Bonus: LogMeIn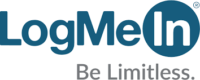 LogMeIn allows you to access remote networks from anywhere across the world. This remote management tool lets you access to on-demand IT support for your business. The app takes care of troubleshooting while you're away from your physical workspace.
You can test any device in any location using LogMeIn. So, the software stays true to its name and allows you to log in anytime. The on-demand support provided by the company is convenient for frequent travelers.
After all, it's not easy to predict when you might need help with handling your remote projects. You can try this software for free for two weeks before you decide to buy it. You can access several features during this time which should help your decision.
Among these features is secure access to your project files. You can access these files to track the work done on each project. You can then communicate with your teammates to decide future courses of action.
The remote monitoring feature allows you to view all end-user devices on a network. You can do this in real-time so there's no delay in your projects. This software is also useful for streamlining your system health.
In this way, it would allow you to opt for fewer maintenance checks than before. You spend your time communicating with your teammates instead. LogMeIn provides proactive support to those looking to check computer health.
The same support is available for remote management teams. You can view and address issues with your IT system from wherever you are. Thanks to its remote access feature, you won't have to travel each time a problem comes up.
This would help you save on time, money, and other resources in the long run.
Conclusion
The tools discussed above can help you improve your business operations while you're on the road. You can use these tools alongside messaging apps to enhance communication with teammates.
Most of these tools have messaging options too, but not everyone prefers using them. Remember that strong communication is the key to managing a business from a distance.
But, having great remote monitoring tools helps as well.
Planning your next trip?
Then don't forget travel insurance! You don't want to get stuck paying a ton of money and ruining your trip if you get sick or have an accident without travel insurance. WorldNomads is ideal for adventurous travelers, backpackers, or anyone looking to be protected during their trip. They cover almost every single activity you can image!

Already reserved your hotel or hostel? If not, we recommend Booking.com. They have a huge selection of hotels and hostels all over the world. Plus, in most cases, you can cancel your reservation up to a few days before the check-in date without any costs!

Still haven't booked your plane ticket and want to save big? Take a look at Momondo. It's a flight aggregator that combines several other ticket search websites to make it easier for you to compare prices and make sure you are getting the best deal.

And finally, will you need to rent a car during your trip? Then check out Rentalcar.com to search and compare car rental companies from all over the world in a single website. Then, you can find the cheapest price for the best car!