Last Updated on by Lohanna Reis
Many people are working day after day to make ends meet and hopefully save enough for a yearly vacation. And while you can achieve this with your 9 – 5 job, you won't likely be able to travel as much as you want.
Becoming a digital nomad affords you the freedom to travel to your dream locations all year round while you work. It offers you a lifetime of fun and adventure without compromising on productivity. You can work at your most convenient time and spend your leisure time playing book of ra. Who wouldn't want that.?
Considering that millions of people now work remotely as freelancers, remote employees, and even online business owners, you shouldn't be so surprised. But working remotely does not automatically make one a digital nomad.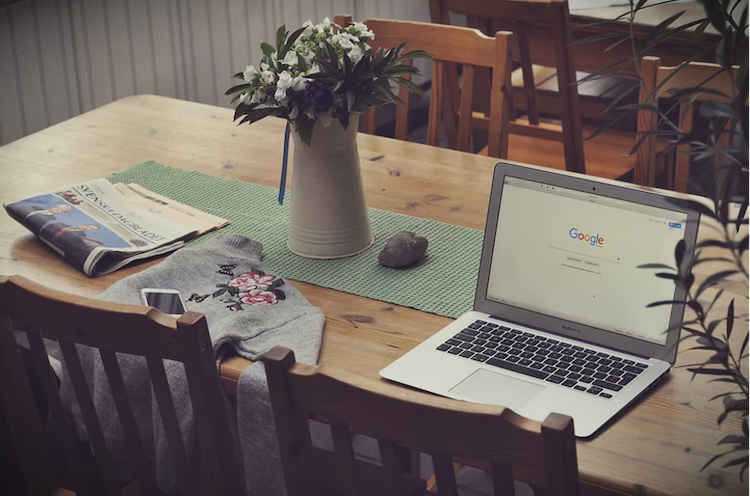 Who is a Digital Nomad?
First, a digital nomad is not a job; it is a lifestyle. What is a digital nomad lifestyle? Or what is a digital nomad life? It is simply a lifestyle of simultaneous work and travel. Digital nomads are people who travel the world while working at a digital job.
They work majorly as freelancers, have a regular job with a company that employs remote workers, and run their online businesses.
Is being a digital nomad worth it? That depends on your career goals, aspirations, and what you want out of life. If you are adventurous in nature and love to see new and exotic places, then yes, it is totally worth it.
However, if you are not very good at handling changes, love routine and stability, and are very family-oriented, the digital nomad life might not be right for you. You'll tire of it quickly.
Digital Nomad vs. Freelance
It is easy to confuse freelance for digital nomad life. Although closely related, they are not the same. The difference between a freelancer and a digital nomad is that whereas a freelancer simply works independently and remotely, the digital nomad tours the world while working. A freelancer can be a digital nomad, but not all digital nomads are freelancers.
When you decide to live the digital nomad life, the next question becomes: "how do I start the digital nomad journey?" We're here to show you just how to start.
How to Start Your Digital Nomad Journey
Watching people live the type of life you want can be exciting and—at the same time—frustrating, particularly if you do not know where to start the journey to the life you want. This digital nomad guide will help you take the first step.
   1. Be Desperate to Leave
Taking the leap of faith to leave the security and stability of your 9 – 5 job can be very difficult. You have to be really tired of the regular and be desperate to get away to take that step. Most digital nomads came to the point where they hated the confinements of their regular life and were desperate for freedom before they adopted the nomadic lifestyle.
The lack of satisfaction and urgent need for a drastic change drove them to become digital nomads. Until you get to that point, you might not be able to take the leap of faith to pursue your dream life.
   2. Learn and Develop Relevant Digital Skills in Line with Your Passions
Digital nomad life is synonymous with digital work, so you cannot achieve that life without a digital skill. If you already have and work with digital skills in your regular job or as a side hustle, it is time to perfect those skills. If you, however, do not have one yet, now is the time to pick one and start learning.
In choosing a digital skill to learn, ensure to pick one in line with something you enjoy doing. This will help you stay motivated in the course of learning and keep you motivated when you finally get digital nomad opportunities.
Ask yourselves questions like: what skills are you naturally good at? What can keep your attention even when not convenient? What relevant soft and hard skills do you currently have? Which of your skills can pay you well?
   3. Secure a Remote Job
When you have learned or honed the right digital skills, it is time to start scouting for remote jobs relevant to your skillset. You need not worry about how to get a job as a digital nomad.
There are many digital nomad opportunities as well as many digital nomad companies out there. If you want paid employment, then be on the lookout for companies that hire remote workers. If you already have your own brand and wanna spreed it, you can take a look here to promote your brand digitally. But if you want to do freelance work, you can find those on several job boards like Fiverr, Upwork, ProBlogger.
   4. Plan and Budget Your Finances
Packing up and traveling is usually fun and might not require so much planning if you're doing so once or twice a year. But that's not the case for a digital nomad — traveling multiple times a year. Frequent travels require careful planning and budgeting to be successful. More so, when you're working and traveling.
Plan how much your trips will cost and work out ways to generate the needed income. Your budget should cover the cost of accommodation, co-working spaces, laptops, Wi-Fi routers, travel insurance, and every other hidden cost associated with the nomadic lifestyle. Also, factor in the tax laws of your travel destinations when drawing a digital nomad budget.
   5. Start with Shorter Trips
Before fully taking the jump into the nomadic life, take short and spread-out trips to test the waters. Weigh how much you enjoyed the trip, the cost, your productivity level during the trip, and how much you missed home. It will give you a glimpse into what digital nomad life entails and help you plan well should you decide to continue with it.
   6. Choose Destinations Friendly to Digital Nomads
You already have a bucket list of travel destinations, but remember that you will also be working during your travels. It is important to choose destinations that are friendly and conducive for digital nomads.
Factors to consider when choosing your travel destinations include the affordable cost of living, good internal transport facilities, great Wi-Fi coverage, and good weather. A digital nomad community will also be a plus.
   7. Join a Digital Nomad Community
No matter how many digital nomad blogs you subscribe to, you will still be limited in information and opportunities compared to members of digital nomad communities. Many countries have these communities.
Finding and joining one will expose you to better digital nomad opportunities and travel locations within the country. Their meetups and events will also help you stay motivated.
Among the digital nomad advantages and disadvantages, one of the most obvious disadvantages is that you'll be away from friends and family for a long time. Joining a digital nomad community is a great way to bond with like minds, make new friends, and fill the void.
In sum…
Here are the 7 tips on how to start a digital nomad journey: 
Be desperate to leave

Learn and develop digital skills in line with your passions

Secure a Remote Job

Plan and budget your finances

Start with shorter trips

Choose destinations friendly to Digital Nomads

Join a Digital Nomad Community
Finally,
The life of a digital nomad is one of fun and adventures but comes with its own ups and downs. It, however, gives you the freedom to live your life at your own pace. That does not mean you should quit your 9 – 5 and jump on a plane without adequate plans.
Rather, stay at your job while you learn relevant skills and lay the foundation for a steady stream of income during your travels.
We will love to hear from you. Leave a comment if you found this piece helpful. And if you're already a digital nomad, kindly chip in your suggestions in the comment section.
About the author: William Benetton is a famous writer, professional photographer and web-designer. Last few months he has been creating interesting, informative blogs and websites. If you want to contact William, please check his Facebook. He can't imagine his life without sport, travel and morning coffee.
Planning your next trip?