Last Updated on by Talita
From the rustic charm of café terraces, local bistros, and village square markets to cosmopolitan hustle and bustle and major attractions like The Eiffel Tower, France has something for everyone.
You are sure to enjoy the food, the wine, the countryside, the mountains, the museums, and much more when you take a trip to France.
But first things first. If you're planning on traveling to France, you need to prepare in various ways, especially if it's your first time in Paris or another city in the country
Here are twelve ways of preparing that you shouldn't overlook.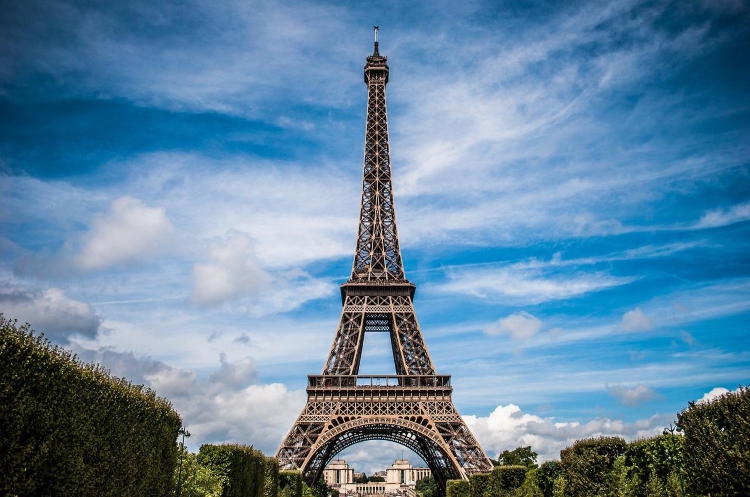 1. Decide Where to Go
The first thing you need to do is decide which places you want to visit in France. You can then come up with a schedule and book accommodation.
Paris is sure to be one place you'll want to visit, but you might also like to explore the French countryside or other urban areas like Marseille and Lyon.
The French Riviera could also be a place you don't want to miss. Located on the Mediterranean coast, the area includes glorious beach resorts like Cannes and Saint-Tropez.
The places you choose to visit will partially be determined by the length of your stay and your budget, so spend some time working out what your itinerary will be before leaving home.
2. Make a List of the Attractions and Venues You Want to Visit
Once you know which places you'll be visiting in France, you should come up with a more detailed plan.
You don't have to stick to a strict itinerary if that isn't your thing, but it can be very helpful to make a list of places you want to visit and things you want to do in each city or area you visit.
For instance, you should make a list of the best restaurants in each place you plan on traveling to. You might also want to make a list of bars, clubs, museums, parks, family-friendly attractions, theme parks, churches and cathedrals, sites of historical interest, vineyards, and so on.
Some of the best attractions in France include:
The Eiffel Tower.

The Louver Museum.

Arc de Triomphe.

Loire Valley Châteaux.

Le Château de Versailles.

Mont Saint-Michel.

Notre-Dame Cathedral.

Mont Blanc.

The prehistoric cave paintings at Lascaux.

Disneyland Paris.
3. Make Sure You Have All the Right Documents
It's imperative that you have all of your documents in order before you board the plane.
You must have a valid passport, and you could need a visa, depending on which country you live in. EU citizens don't require visas but most visitors from non-EU countries do.
You also need to check the latest rules and guidance concerning Covid-19. For instance, you may need to show proof of vaccination or provide proof of a negative PCR test.
Also, it's a good idea to get travel insurance before you leave home, so ensure you have your insurance documentation with you.
And if you're planning on living in France, you'll want to explore your health insurance options and find out more about ways you can live abroad.
4. Learn a Little of the Language
If you're only going on a two-week vacation, you won't need to master the French language, but it can be very helpful to learn some basic French before you depart.
Life will then be a lot easier once you're in the country, especially if you're heading out to more rural places where locals don't speak English.
A great way of learning French is to learn from native speakers. One of the best online courses is Lingoda's French course with native speakers. And their course is available 24/7, so you'll easily be able to fit learning into your schedule to learn a little French before you leave for France.
You might even enjoy learning so much that you carry on with your language studies after returning home.
5. Determine How You Will Travel Around
You should figure out how you're going to get around France before you head to the country, especially if you're traveling on a budget.
In cities like Paris, it's quick and easy to get around via public transport.
If you're going to travel to different places in France, you can get buses or short-haul trains, and you can fly between major cities.
But if you want to experience France in all its splendor and beauty, you should drive. Consider hiring a rental car in advance. With a rental, you can travel to your own itinerary and at your own pace.
6. Reserve a Car Service to Pick You Up at the Airport
You could be very tired after flying to France, especially if it's been a long-haul flight. So, you'll want to get to your hotel as quickly and easily as possible.
In which case, book a taxi service to pick you up at the airport ahead of time, or have your hotel reserve a cab for you. Then, you can travel directly to your accommodation without delay.
7. Book Accommodation
Speaking of accommodation, you'll obviously want to book that before you leave, unless you're feeling particularly adventurous.
France, as you would expect, has a wide variety of accommodation options.
You could stay at a hotel, of which you will find both luxury and budget options, or at a bed and breakfast, an Airbnb, a hostel, or a campsite.
Alternatively, if you're planning on staying put in one place, consider renting a holiday cottage.
No matter what your budget is, you'll be able to find an accommodation option that's right for you.
8. Learn French Dining Etiquette
As one of the leading gastronomical destinations in the world, with a wide variety of mouth-watering cuisine, food is a central part of French culture.
So, if you want to understand French culture better and fit in with the locals, you should learn about basic French dining etiquette.
Here are some of the basics that will ensure you show good manners at any restaurant:
Keep your elbows off the table during your meal.

Wine glasses are always filled only halfway, so never ask for wine to be poured to the brim.

Bread should always be broken, not cut with a knife.

Fold salad with your fork and never cut salad with a knife or fork.

Slice fruit before eating it.

Order coffee after your dessert, not with it.
9. Learn When You Should Tip
Whatever country you visit, you should learn about tipping etiquette before you travel, as every country has its own rules.
In France, you're not required to tip waiters or waitresses in restaurants. The reason is a 15% service fee is automatically added to the bill. That applies to restaurants, bars, cafés, and so on. Furthermore, the servers in France get paid vacations, health care, and a living wage.
However, it's customary to tip elsewhere. You should tip parking valets, tour guides, and even hairdressers. And in hotels, it's customary to tip room service staff, housekeeping staff, and luggage handlers.
10. Pack Clothes for the Climate
In general, France has cold winters and mild summers. But different regions can enjoy higher or lower temperatures during different seasons. For instance, mild winters and hot summers are the norm in the French Riviera region.
Make sure you find out what the temperatures and weather conditions are likely to be in the places you're planning to go to so that you can pack the appropriate clothing.
11. Plan Your Shopping Experience
When on vacation in France, you'll probably want to explore the local shops. It's a good idea to find out where the best shopping areas are so you don't miss out.
Paris is great for boutiques, luxury stores, and chains, but you will find plenty of great shops throughout all of France's major cities. And if you get off the beaten track more, you'll be able to find some local artisan crafts.
Research the areas you're planning to visit to find out what they have to offer in terms of shopping. Just make sure you budget for buying! Alternatively, you can simply go window shopping at the high-end designer shops.
12. Find Out if Any Festivals or Events Are Happening
France holds multiple festivals and events throughout the year, so check if any are happening during your stay. There's nothing quite like mixing with the locals at times of celebration.
Some of France's most popular festivals and events include:
Mardi Gras.

Bastille Day.

Berck-sur-Mer Kite Festival.

Cannes Film Festival.

Nice Carnival.

Festival d'Avignon.

Menton Lemon Festival.

Sedan Medieval Festival.

The Tour de France.

Monaco Grand Prix.
Planning your next trip?
Then don't forget travel insurance! You don't want to get stuck paying a ton of money and ruining your trip if you get sick or have an accident without travel insurance. WorldNomads is ideal for adventurous travelers, backpackers, or anyone looking to be protected during their trip. They cover almost every single activity you can image!
Already reserved your hotel or hostel? If not, we recommend Booking.com. They have a huge selection of hotels and hostels all over the world. Plus, in most cases, you can cancel your reservation without any costs up to a few days before the check-in date!
Still haven't booked your plane ticket and want to save big? Take a look at Kayak and Momondo. They are flight aggregators that combine several other ticket search websites to make it easier for you to compare prices and make sure you are getting the best deal.
And finally, will you need to rent a car during your trip? Then check out Rentalcar.com to search and compare car rental companies from all over the world on a single website. Then, you can find the cheapest price for the best car!