Last Updated on by Lohanna Reis
The Balkans is a diverse area that has so much to offer. If you're a fan of interesting cultures, great food and amazing people, then Balkan is your place to be. In case you're interested in discovering different cultures and trying new things, making a Balkans itinerary should be on your to-do list.
And what about adrenaline adventures?
Maybe Balkan isn't the first thing that comes to your mind when it comes to this. However, it's safe to say that Balkan has a lot to offer to those who are adrenaline lovers. Therefore, if you're someone who enjoys such activities, here are some of the most popular Balkan adrenaline-inducing adventures.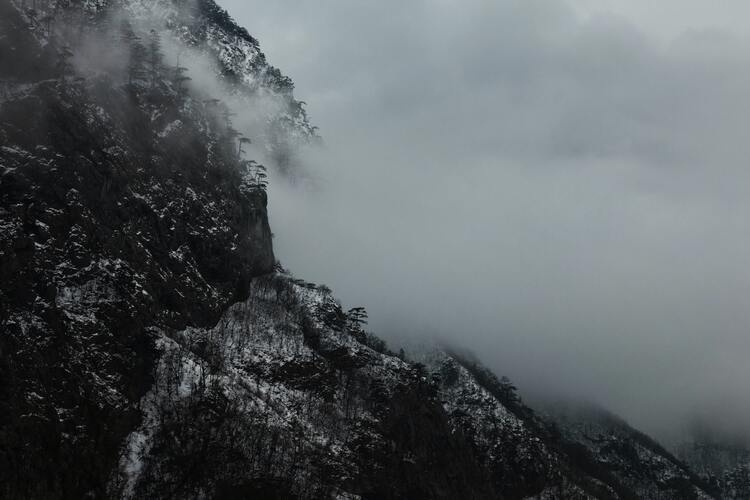 1. Go to Montenegro and slide down the zipline
Montenegro is known for its charming sea coast, however, there are other activities worth your time and money. Sliding down the zipline will show the way Piva lake looks from above, and that's one gorgeous view. It's also an adrenaline-boosting activity that will definitely suit you if you're an adventurous type of person.
Zipline experience is also a nice way to combine nature admiring with some excitement thrown in. Montenegro is a perfect country to visit as it offers adrenaline-rich activities, as well as beach lounging options, for those who want to take a break.
2. Visit the Sand Pyramids in Bosnia
Foča is one of the best-known cities in Bosnia. However, only 9 kilometers from Foča, there's a true wonder of nature: Sand Pyramids. These pyramids have been created by the influence of nature. Their name comes from the comparison with Pyramids in Colorado, USA.
If you're ever visiting the area, then Sand Pyramids must be on your itinerary, especially when you consider the fact that they owe their shape and beauty to natural events. Some claim that the place is abundant with amazing and unexplainable energy and vibes.
3. Horse-riding in Studor, Slovenia
Slovenia is known for its horse stables and impressive horse breeds such as Lipizzan Breed. Those who enjoy horse-riding will have a lot of fun visiting the Mrcina Ranch in Studor, Slovenia. The Lipica Stud Farm, in Sežana, Slovenia offers amazing activities to all visitors such as trail riding, dressage, golf, hiking, equestrian competitions and avenues for active people where they can hike. So even if you're not exclusively into riding, you'll surely enjoy gorgeous surrounding and Slovenian picturesque views.
4. Rock climbing in East Serbia
Eastern Serbia is generally known for its incredible hospitality and some of the most stunning nature you'll ever see. If you're a fan of rock climbing, then you simply have to go and climb rocks in the beautiful Jelasnica Gorge, a special reserve, where you'll experience the best rock climbing adventure.
However, before you embark on this journey, make sure that you feel fit and up to the task. If you're not the one to train, then rock climbing is a great way to test your limits, as long as you remain cautious and careful.
5. Go skiing on Jahorina Mountain in Bosnia (Republika Srpska)
Jahorina is the true gem of Bosnia and the entire Balkan region in general. It's a beautiful mountain, and aslo a wonderful skii resort. If youre a fan of skiing, then you should check it out one day. Those who love skiing and snowboarding will have enjoy 47 km of slopes.
The Jahorina Ski resort is within the mountain range. The winter sports resort was used as the site for Women's Alpine Competitions for the 1984 Olympic Games in Sarajevo. The slopes are all of difficulty levels, so it doesn't matter whether you're a beginner or a pro, you'll definitely have fun staying on Jahorina. the Republika Srpska
6. Go on a rafting tour on the Tara river in Montenegro and Bosnia
Tara river is one of the most breathtaking places in the whole Balkan region. Aside from beautiful nature, crystal clear water, the Tara river is also a great place to try your hand at rafting. The rafting center, located there, offers amazing meals and accommodation, so you can have the best Tara rafting experience ever.
Those who are naturally drawn to water, and enjoy getting close to nature will immensely enjoy trying this activity. Tara, whether you decide to go rafting or stay in the lodge, will definitely take your breath away!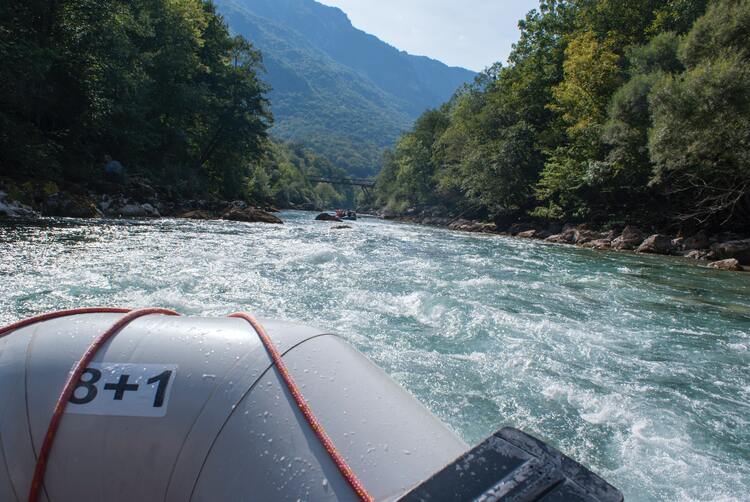 7. Enjoy scenery and hike in Plužine in Montenegro
One of the most gorgeous mountain peaks in the Plužine area is certainly Prutaš (2393 m). Due to its height, there are many panoramic views to be enjoyed. The wonderful scenery is one of the biggest advantages of the entire Durmitor National Park.
Hiking is not only a physical activity but also an adventure. Plužine area is rich with numerous forests, hills, mountain peaks and streams, so it's safe to say that all of this makes the area perfect for hiking.
8. Extreme sports on Galičica Mountain, North Macedonia
North Macedonia has a lot to offer, and extreme sports on Galičica Mountain are a must if you love adrenaline-inducing activities. Climbing the highest peak Magaro, paragliding in the National Park Galičica, speleology and mountain biking are only some of the fun things that you could do to explore this gem of a mountain. Once you want to get some rest, you can also visit the springs near the St. Naum monastery.
9. Canyoning in Hrčavka Canyon in Bosnia
Hrčavka Canyon, located in National Park Sutjeska, is another of Bosnian gems, perfect for adrenaline-seeking individuals from all over the world. You can use different techniques to explore the wild canyon, and all of that makes canyoning a fun-filled and absolutely an adrenaline-boosting activity.
The entire canyoning tour lasts from five to six hours, and it also includes a wide array of other activities, such as diving, swimming and admiring waterfalls. The entire place has so much to offer, so if you're an outdoorsy type who enjoys various activities, you'll certainly have fun here.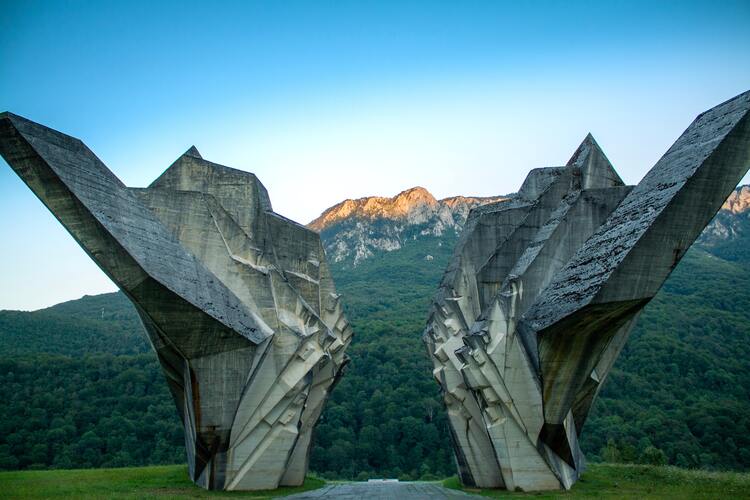 10. Scuba diving in Budva, Montenegro
Montenegro is a small country, but it has a lot ot offer. Budva is one of the busiest cities during the summer season. The nightlife is superb, so if you love partying, then this is a place to check out. However, those who enjoy other activities might also enjoy Budva. Scuba diving is extremely popular daytime activity.
Marine life is incredibly rich, and suba diving is an amazing way to explore all the wonders of the underwater world. Caves, reefs, springs, sea slugs and conger eels are all there waiting to be discovered.
11. Snorkeling in Hvar in Croatia
Croatia is known for its abundance of beautiful islands, and Hvar is definitely considered the crown jewel and the queen of the Croatian Dalmatian Islands. This iconic Croatian island offers a wide variety of activities, and snorkeling is one of the most popular ones.
Those who enjoy beach vacations will surely love snorkeling in Hvar because this island offers a perfect balance of adventure, relaxation and partying.
12. Kayaking on Piva Lake in Montenegro
Piva Lake is a perfect place to give kayaking a shot if you haven't already. This activity is easy to master, safe and simple, so those who are a bit hesitant about adrenaline activities should definitely give it a try.
The water is green, soothing and calm, so kayaking through it will be a relaxing and fun-filled experience. After you're done with ziplining and admiring the view from above, it's time to change the perspective and enjoy the lake through kayaking. Those who are drawn to water will enjoy spending time here.
13. Explore Sutjeska National Park and Zelengora in Bosnia
Sutjeska National Park has already been mentioned, but since this place is so beautiful, it deserves another mention. If you see yourself as a bit of an adrenaline junkie, then Sutjeska National Park, together with Zelengora Mountain will absolutely suit you.
This national park is also one of the oldest in Bosnia and Herzegovina, and it is also home to the highest mountain peak in the country: Mt. Maglić. There's also a possibility of doing Perućica Safari, which is something you shouldn't miss, as you'll be going to one of the last jungles in entire Europe.
14. Enjoy hiking in Triglav National Park in Slovenia
There are some debates whether Slovenia belongs to the Balkans, but regardless of any opinion, it's culturally connected to the region. This is the only country in the area that partially lies in the Alps.
However, Slovenia is also home to Triglav National Park, which is perfect for hiking activities. This is just one of the places to conquer hiking in Slovenia. If you're looking to experience more adrenaline activities in Slovenia, then make sure to also visit Bovec, the ultimate go-to place for skiing, kayaking, caving, ziplining and mountain biking.
Summing up…
The 14 Best Extreme Adventures in the Balkans are:
Go to Montenegro and zipline slide

Visit the Sand Pyramids in Bosnia

Horse riding in Studor, Slovenia

Rock climbing in eastern Serbia

Skiing at Jahorina Mountain in Bosnia (Republika Srpska)

Take a rafting tour on the Tara River in Montenegro and Bosnia

Enjoy the scenery and walk on Plužine in Montenegro

Extreme sports on Galičica mountain, North Macedonia

Canyoning in Hrčavka Canyon in Bosnia

Diving in Budva, Montenegro

Snorkeling in Hvar Croatia

Kayaking on Lake Piva in Montenegro

Explore Sutjeska and Zelengora National Park in Bosnia

Enjoy hiking in Triglav National Park, Slovenia
Conclusion
The Balkans are perfect if you love adrenaline adventures. These places are great to experience Balkan in its full glory, it's a beautiful place to spend more time. As long as you do your research, and respect the local culture and customs, you'll be able to get that adrenaline going and have fun like never before.
Planning your next trip?
Then don't forget travel insurance! You don't want to get stuck paying a ton of money and ruining your trip if you get sick or have an accident without travel insurance. WorldNomads is ideal for adventurous travelers, backpackers, or anyone looking to be protected during their trip. They cover almost every single activity you can image!
Already reserved your hotel or hostel? If not, we recommend Booking.com. They have a huge selection of hotels and hostels all over the world. Plus, in most cases, you can cancel your reservation without any costs up to a few days before the check-in date!
Still haven't booked your plane ticket and want to save big? Take a look at Kayak and Momondo. They are flight aggregators that combine several other ticket search websites to make it easier for you to compare prices and make sure you are getting the best deal.
And finally, will you need to rent a car during your trip? Then check out Rentalcar.com to search and compare car rental companies from all over the world on a single website. Then, you can find the cheapest price for the best car!