Last Updated on by Lohanna Reis
With its name quite literally being 'Black Mountain', Montenegro doesn't disappoint with dramatic, rugged cliffs overlooking the stunning Adriatic coast. However, this tiny Balkan nation has much more to offer than just striking mountainous scenery.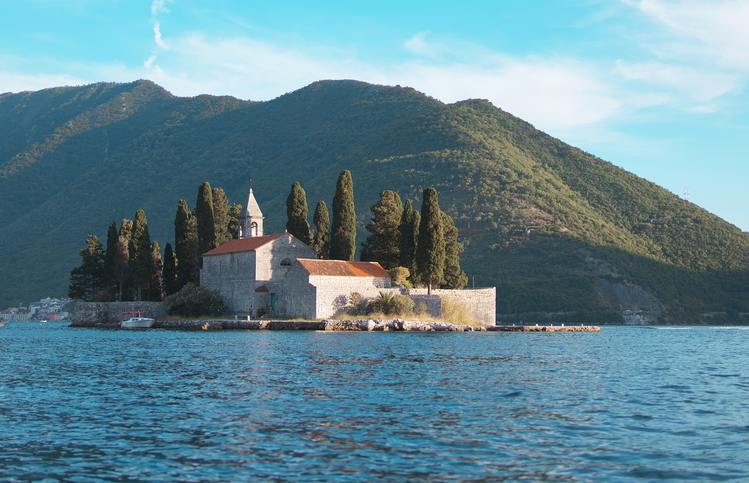 From breathtaking canyons and the region's largest and most beautiful lakes to charming sand and cobble beaches, quaint historic towns, as well as some of the most luxurious Mediterranean destinations to live in, Montenegro is filled with hidden gems and gorgeous spots every avid traveler should visit. 
If you've set out to explore the Adriatic, here are some of the most beautiful places in Montenegro you simply shouldn't miss:
    1. Budva and Sveti Stefan
Being one of the most frequently visited destinations in Montenegro, Budva is known for its luxurious hotels and yachts docked at the marina, a diverse and bustling nightlife, as well as stunning sandy beaches fit for any tourist. 
But beyond the upbeat dynamic, Budva's Stari Grad (Old Town) is a UNESCO-listed area filled with cobbled paths, stone alleyways, and Venetian walls, a picturesque part of town ideal for relaxing walks and learning more about the interesting history of the area.
Just a few kilometers south of Budva is Sveti Stefan, a gorgeous islet that represents one of Montenegro's most beautiful and iconic sites. With a rich and colorful history dating all the way back to the 15th century, this unique island village is a perfect combination of medieval red-tiled rooftops, cobbled pathways, and pink-sand beaches that prides itself in being the home to one of the most spectacular luxury resorts in the world.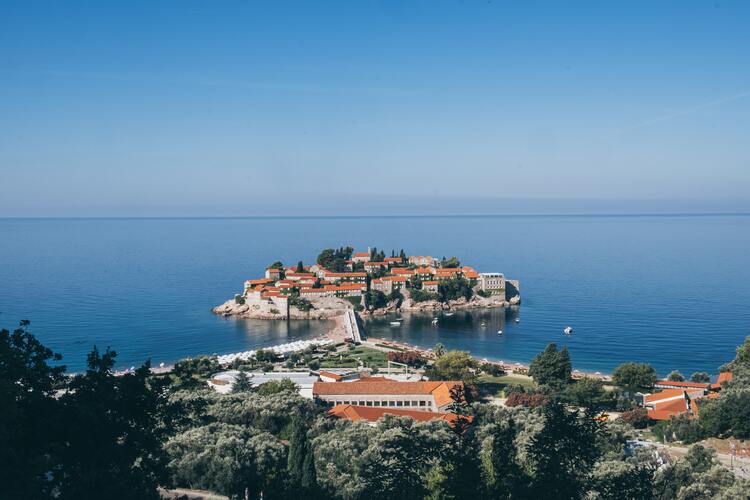 2. Boka Bay
From Perast and Kotor to Tivat and Herceg Novi, Boka Bay is home to some of the most beautiful historic locations in Montenegro.
With charming, quaint old towns, stunning ancient architecture, awe-inspiring coastlines, as well as a few UNESCO World Heritage Sites, this region perfectly blends a colorful history with fascinating local culture, and truly represents the best Montenegro has to offer.
However, the most popular destination in Boka Bay has recently become Porto Montenegro, a promising up-and-coming neighborhood built with luxury and indulgence in mind.
Here, many locals and foreigners are renting a property for long term on the Adriatic coast of Montenegro, as they decide to start a new life in a calm, high-end area, surrounded by stunning beaches and breathtaking views of nature.
If you wish to experience a more luxurious and indulgent side of Montenegro as well, this might be the ideal area for you.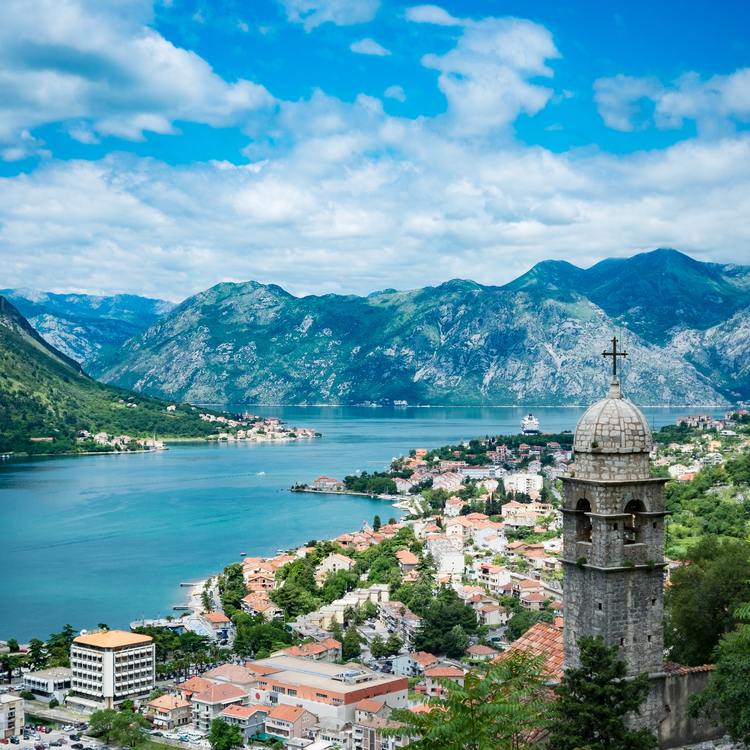 3. Lake Skadar
Among other dream places to relocate in the Mediterranean is also Lake Skadar, the largest lake in Southern Europe that also represents a natural border between Montenegro and Albania. 
The ideal destination for any nature lover, Lake Skadar and the surrounding National Park offers pristine calm waters, forest-covered mountain peaks, as well as stunning meadows that are bound to leave anyone in awe.
The best way to experience Lake Skadar is by boat, cruising through charming water lilies, taking in the wonderful views, and even spotting the Besac Fortress, one of the oldest fortifications in Montenegro. While the area also offers a number of cruises and excursions, going on a hike to the Pavlova Strana viewpoint is the best option for experiencing this breathtaking panorama in its full glory.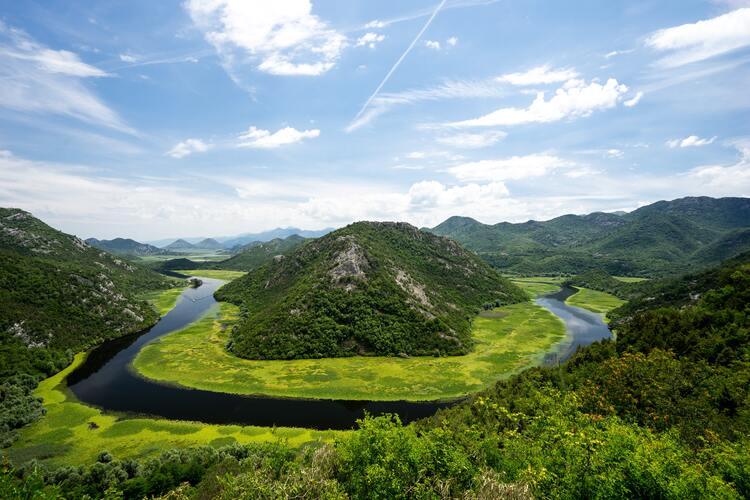 4. Durmitor National Park
The true natural beauty of Montenegro could perhaps be best experienced in the gorgeous Durmitor National Park, located in the northern part of the country. 
Apart from the town of Žabljak, known for wonderful hiking opportunities in the summer and brilliant ski slopes in winter, the National Park is also filled with awe-inspiring natural wonders that simply shouldn't be missed.
For instance, the Black Lake, also known as Crno Jezero, is a 50-meter deep glacial lake surrounded by a lush forest that represents one of the biggest natural attractions in Durmitor National Park, even though it's actually emerald green in color. 
On the other hand, the Tara River Canyon is 1,300 meters deep, offering not only breathtaking views of stunning natural formations, best observed from the Đurđevića Bridge, but also plenty of rafting, zip-lining, and canyoneering opportunities fit for any adventurous thrill-seeker.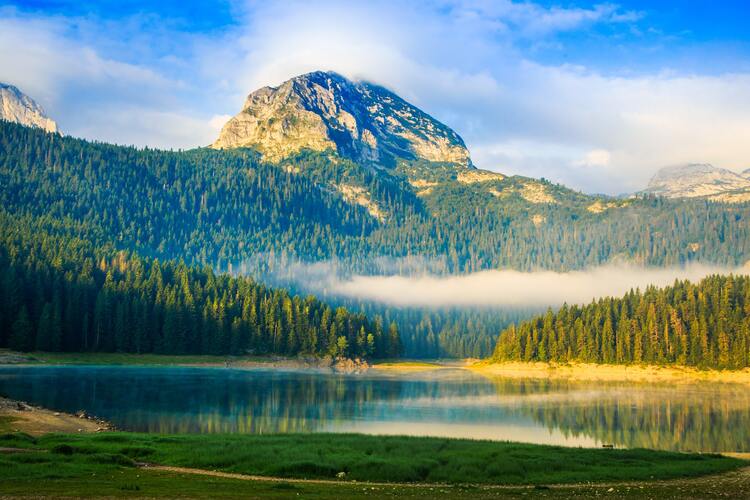 5. Lovcen National Park
Lovcen National Park is another beautiful natural destination that shouldn't be missed, especially for those who enjoy spending time outdoors. Located just above Kotor, Mount Lovcen could actually be the reason Montenegro got its name, as the mountain's black walls truly justify the moniker. 
Apart from offering stunning natural surroundings and incredibly enjoyable hikes along steeper trails, adrenaline junkies can get the opportunity to zipline through the mountains as well.
However, the highlight of Lovcen might actually be its historical aspect, as this national park is home to the Mausoleum of Petar II Petrović-Njegoš. 
Dedicated to one of Montenegro's most treasured national heroes – a philosopher, poet, and ruler born in nearby Cetinje – the mausoleum is truly a unique piece of architecture that can only be reached by climbing a long set of stairs, and is undoubtedly worth a visit due to its dividing nature. Some hate it, and others absolutely adore it – why not make that decision for yourself?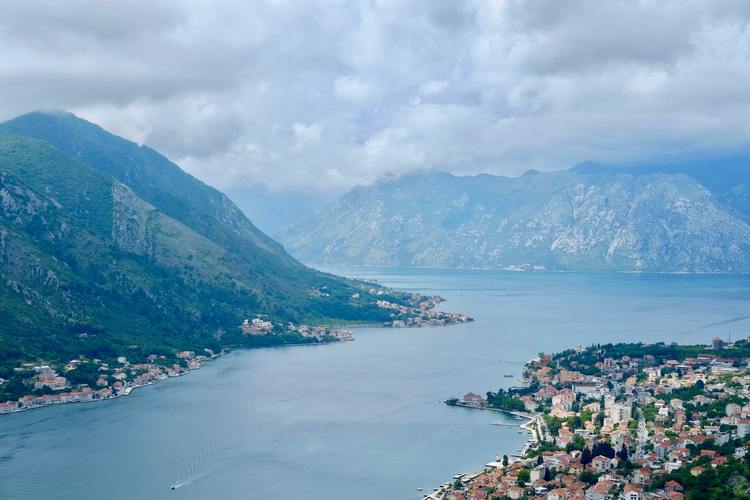 6. Ostrog Monastery
Situated near the city of Nikšić, Ostrog is Montenegro's most sacred and important Orthodox Christian monastery that brings in countless avid visitors each year. But even if religion isn't the main motivation, tourists often come here for the incredible historical and architectural value of the landmark. 
Perched on a mountain cliff, Ostrog Monastery is miraculously built into a vertical cliff face, the white facade barely peeking out of the ochre stone.
Dating back to the 17th century, the monastery consists of several open balconies and candle-lit cloisters seemingly carved from the surrounding cliffs. However, the colorful iconographic mosaics made from small, glistening pieces of stone and glass on the surface of the rock might be an even more beautiful and impressive feature of Ostrog Monastery.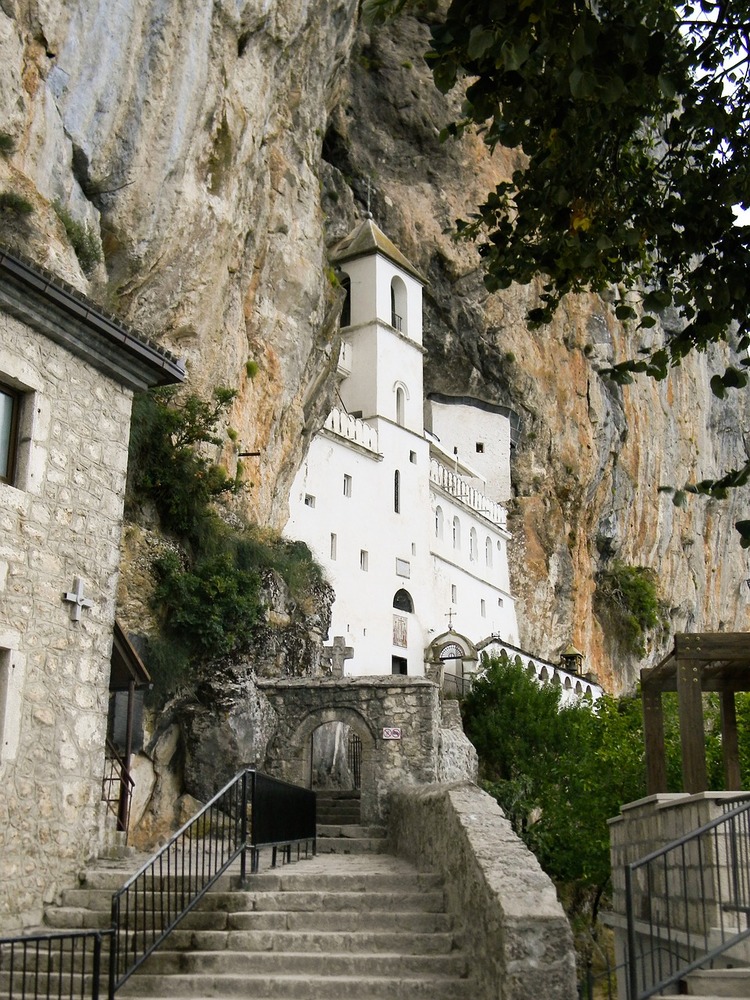 Map of the best and most beautiful sights in Montenegro
To help you plan better, I made this map with the best places to visit in Montenegro. I hope it helps! (to zoom, just click on the image)
Conclusion
Even though this area of the Adriatic is often overlooked, Montenegro evidently offers a number of beautiful destinations, from stunning lakes and national parks to pristine beaches and luxurious resorts, all of which deserve a place on anyone's bucket list.
Planning your next trip?
Then don't forget travel insurance! You don't want to get stuck paying a ton of money and ruining your trip if you get sick or have an accident without travel insurance. WorldNomads is ideal for adventurous travelers, backpackers, or anyone looking to be protected during their trip. They cover almost every single activity you can image!
Already reserved your hotel or hostel? If not, we recommend Booking.com. They have a huge selection of hotels and hostels all over the world. Plus, in most cases, you can cancel your reservation without any costs up to a few days before the check-in date!
Still haven't booked your plane ticket and want to save big? Take a look at Kayak and Momondo. They are flight aggregators that combine several other ticket search websites to make it easier for you to compare prices and make sure you are getting the best deal. 
And finally, will you need to rent a car during your trip? Then check out Rentalcar.com to search and compare car rental companies from all over the world on a single website. Then, you can find the cheapest price for the best car!