Last Updated on by Editor
Check out the greatest "off the beaten track" destinations along South Africa's Garden Route (beyond Cape Town): The Crags, Franschhoek, Storms River, and Oudtshoorn. All you need to know about these places such as attractions, accommodation, where to eat, how to get there, etc… a must if you are exploring South Africa!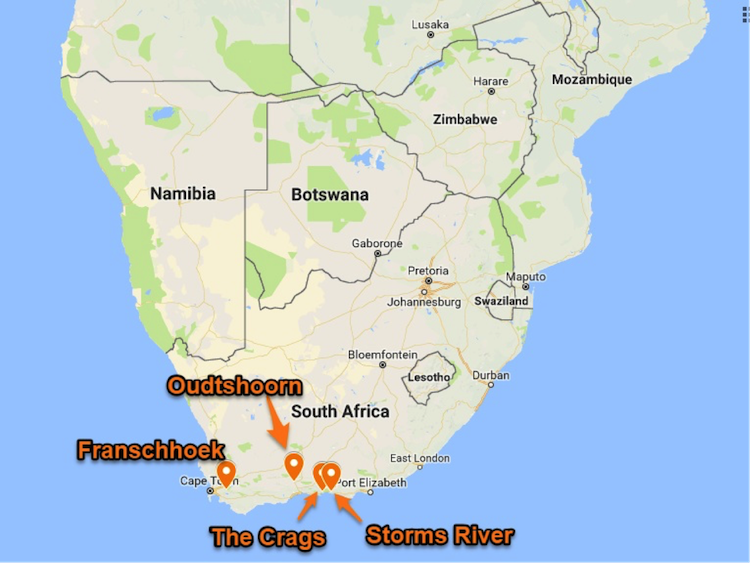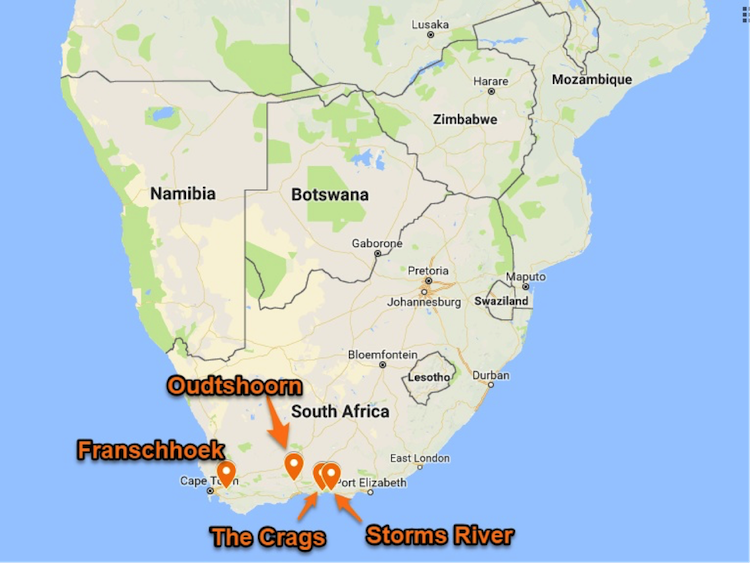 *Thanks to André Araújo for writing our first South Africa article on the blog. André is a travel consultant and journalist — you can check out more of his work here.
South Africa is a country known for its beauty, landscapes, safari animals….and Cape Town.
But here's the thing. It's also a country full of hidden nooks, villages that seemed stopped in time, and other incredible untouched nature beyond the big, well-known cities.
And after an awesome 28-day road trip there, I ended up in some of these little-known places. They were the highlight of my trip, and so I wanted to share the word so you can visit them as well. Don't forget that if you are from another country and planning a road trip then you need to get an IDP on International Driver's Association.
PS: The map above shows the location of the cities around South Africa.
1. Little-known (but awesome!) city to visit in South Africa #1: The Crags
The Crags is a rural region situated between the mountains and the sea, and full of farms, villages, wildlife sanctuaries, and many other attractions.
Although it's along the famous Garden Route, few tourists actually stop to spend time here. Yet, it's worth stopping in for anyone who likes animals and quiet.
What to do in The Crags / Attractions in The Crags
There are so many excursions to take around the region. Even though I stayed for 3 days in the city, it wasn't possible to do all that I wanted to do!
And for anyone that loves animals like I do, visiting the wildlife sanctuaries is a must.
The first one is Monkeyland, a sanctuary for monkeys of all species living freely and harmoniously in a vast jungle. Monkeyland has more than 500 primates, and visitors are led on a guided tour through the jungle to get a closer look at them (some monkeys would come just centimeters away because they weren't afraid of humans!).
Another interesting option is Birds of Eden, which is similar to Monkeyland except without guided tours. At Birds of Eden, guests can walk through the complex on raised wooden platforms while observing the more than 220 species (or 3,500 birds altogether) that live here freely.
But if you prefer felines and big cats, Jukani Sanctuary is for you. Here, you can see lions, tigers (even white tigers), pumas, leopards, cheetahs, jaguars, and more. The animals live in large enclosures with abundant vegetation that mimics their natural habitats.
It's possible to buy a combo ticket that gets you into all three sanctuaries. All three sanctuaries are non-profits maintained through sustainable ecotourism. So, I made a point to visit all three to support the cause.
This is important because all the animals in the sanctuaries were rescued from zoos, illegal breeders (who bred them as pets), and laboratories. In other words, these sanctuaries are giving their animals a new chance to live in peace and promoting ethical encounters with animals along the Garden Route.
Beyond Jukani, there is another sanctuary dedicated to felines in The Crags called Tenikwa Wildlife Rehabilitation & Awareness Centre. The center has conservation programs dedicated to the felines of Africa and hosts birds of different species. They also have a hospital specialized in jungle wildlife where they help rescued animals with the goal of releasing them back into the wild. When it's not possible for these animals to return to the wild, they stay in Tenikwa for care.
All of the 4 places recommended above do a fantastic job taking care of animals that were maltreated in the past so they can live a new, better life.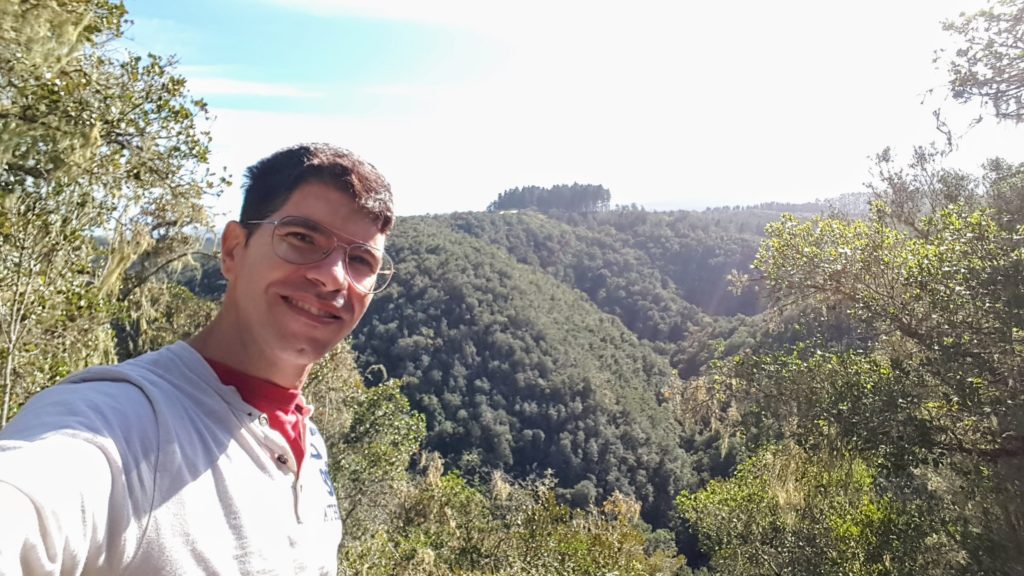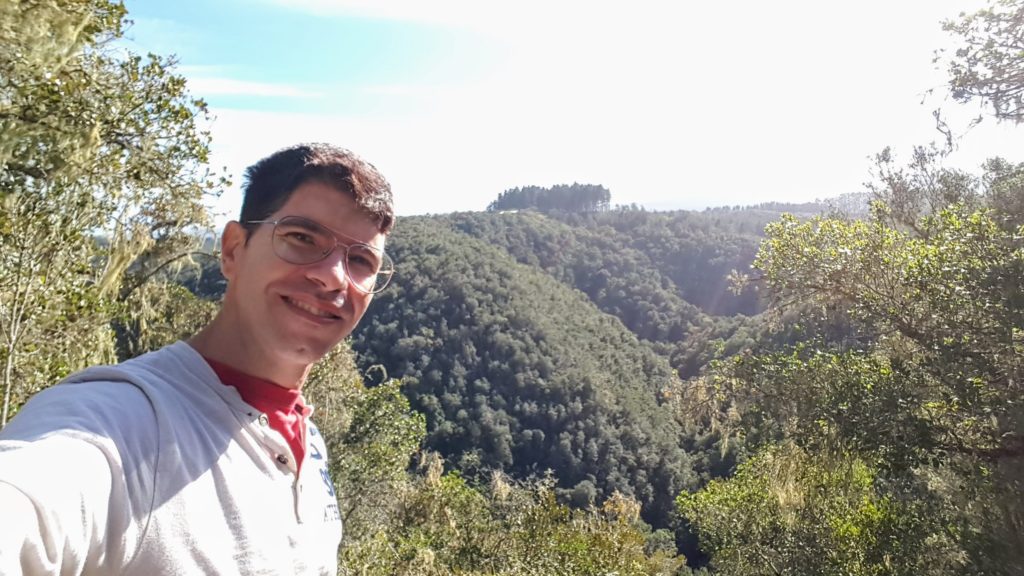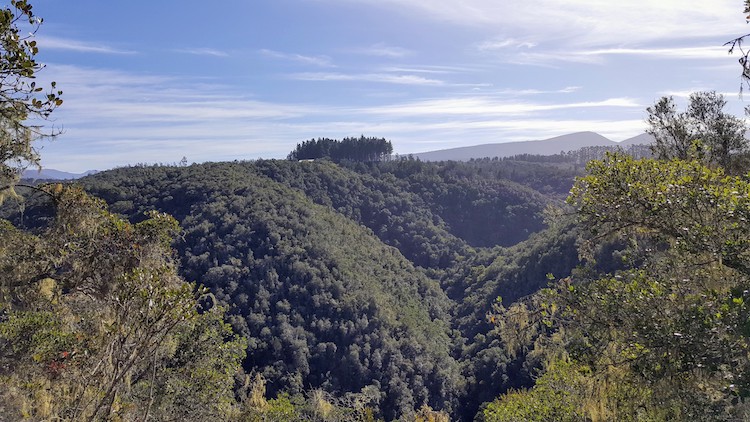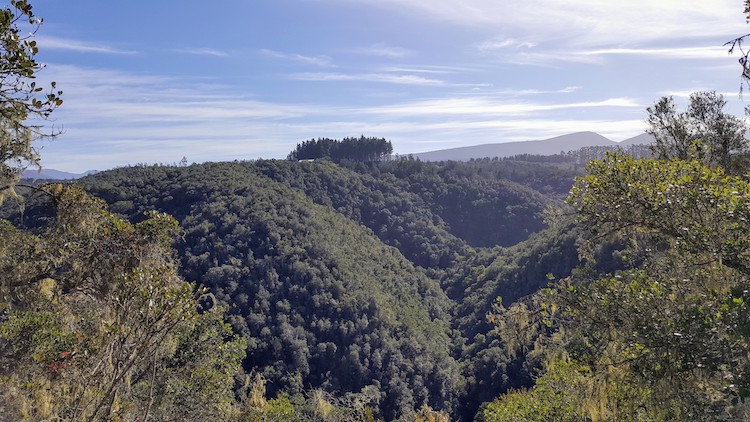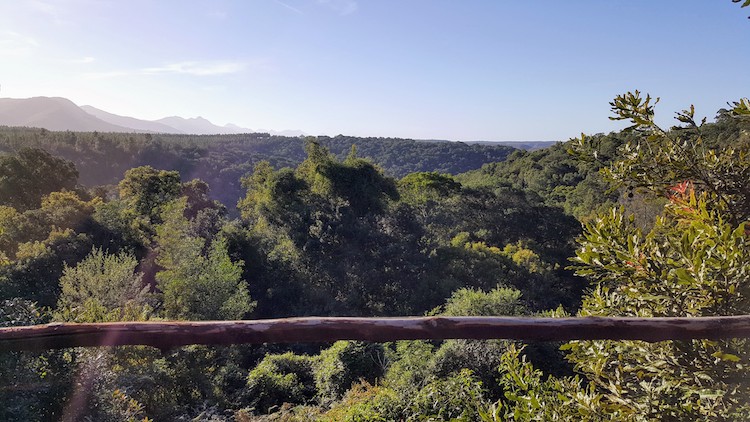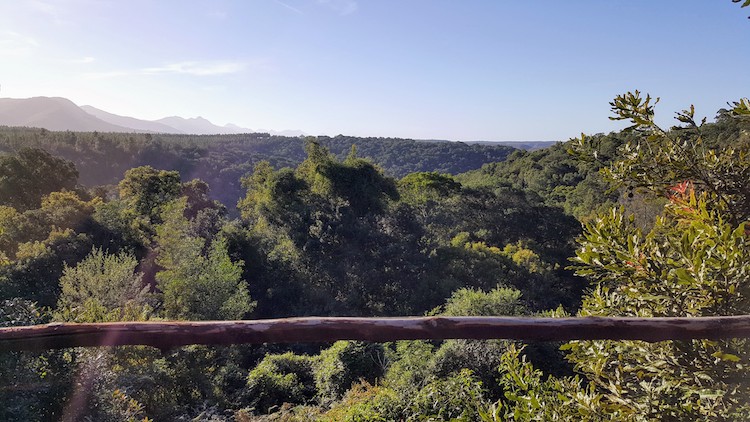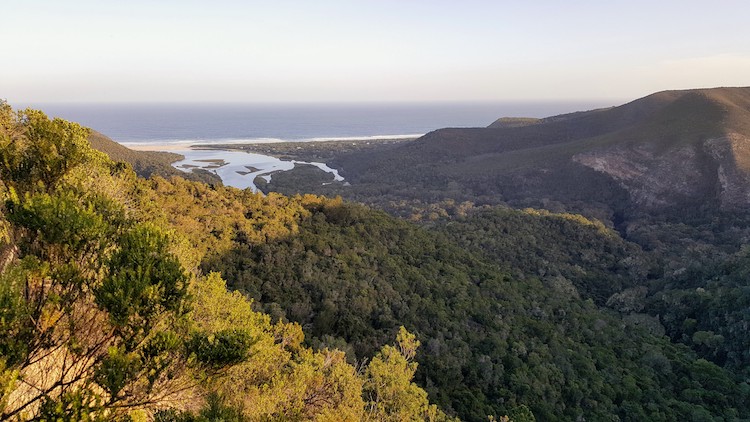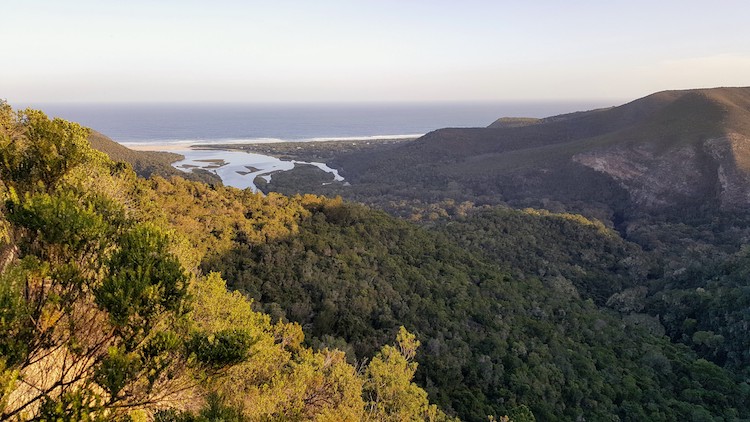 Where to stay in The Crags
The Crags has several different types of accommodation for all budgets and tastes. I personally chose self-catering accommodation (meaning with no meals included) where you cook yourself. I recommend Moon Shine on Whiskey Creek where you'll stay in lovely, spacious wooden chalets complete with a fireplace, picturesque views of the forest, a pool, and marked trails.
Another place I'd definitely recommend is Four Fields Farm which has cozy cottages that overlook a garden where "retired" horses live quietly.
Where to eat in The Crags
One of my favorite options was Nature's Way Farm Stall, located just meters from Four Fields Farm. What's interesting about this place is that they produce everything themselves on their farm….and if you sit at their outdoor tables, you'll be joined by cattle, pigs, rabbits, and goats.
2. Little-known (but awesome!) city to visit in South Africa #2: Storms River
Storms River is a tiny village located along the famous Garden Route that has just 3 roads, but a high concentration of guesthouses, restaurants, and excursions….many excursions, since it's a region of abundant nature.
So, the village has become a starting point for many adventure activities in Tsitsikamma Park. Most Brazilians (and other nationalities) who visit the region just pass through it or stay for a single night to check out the attractions. But for those looking for a quiet place to relax and explore where it feels like time has stopped, Storms River is perfect.
What to do in Storms River / Storms River Attractions
There are many options for outings in the area, but I opted for an ATV Forest Tour. It was my first time driving an ATV and it's easy to drive even if you've never done it before.
The tour lasted approximately 1 hour and 30 minutes and our guide told us all about the vegetation in the forest and the animals that lived there. But above all, it was exciting to be in the middle of a forest surrounded by wildlife. During the tour, I had the chance to see monkeys, streams, and centuries-old trees.
For those who don't have the courage to go bungee jumping from Africa's highest bridge in Storms River, an ATV tour is guaranteed fun.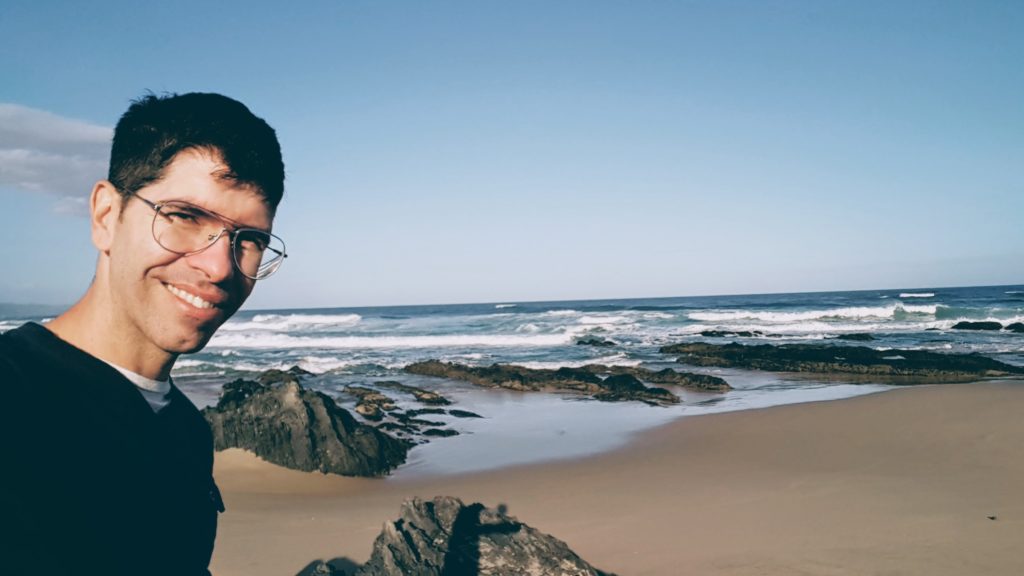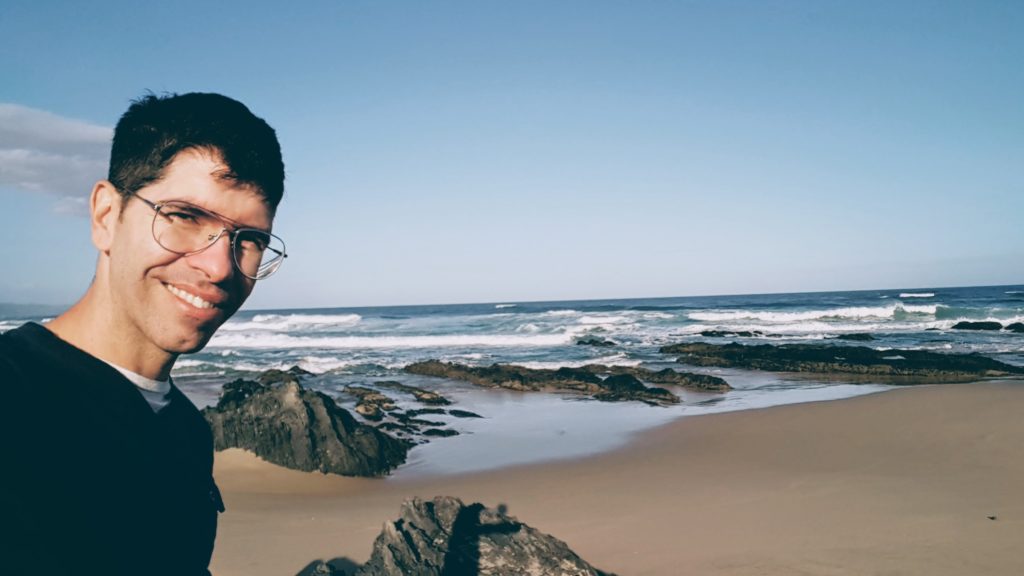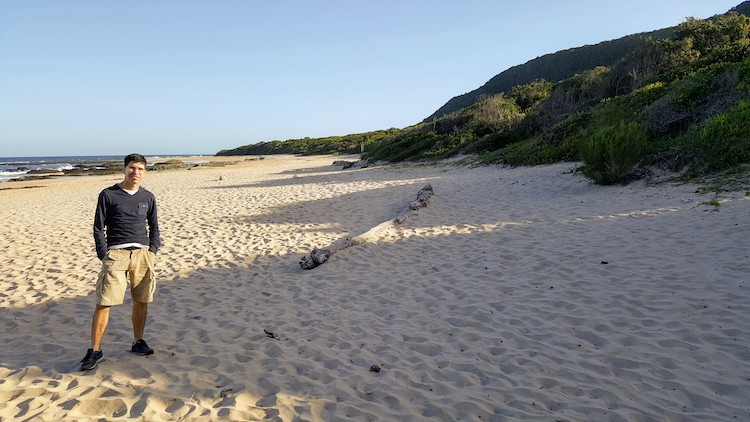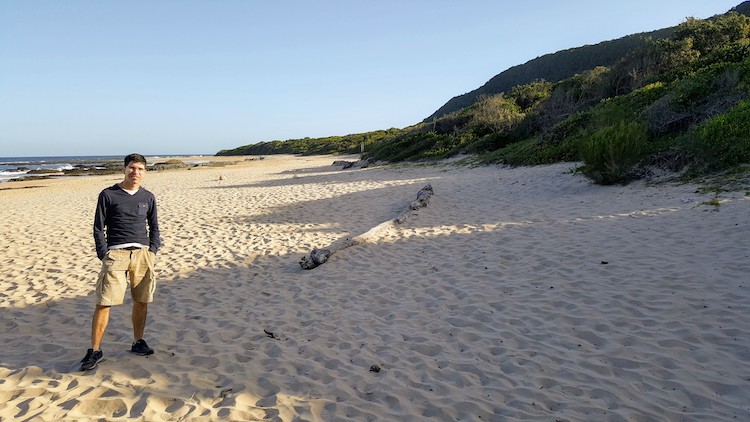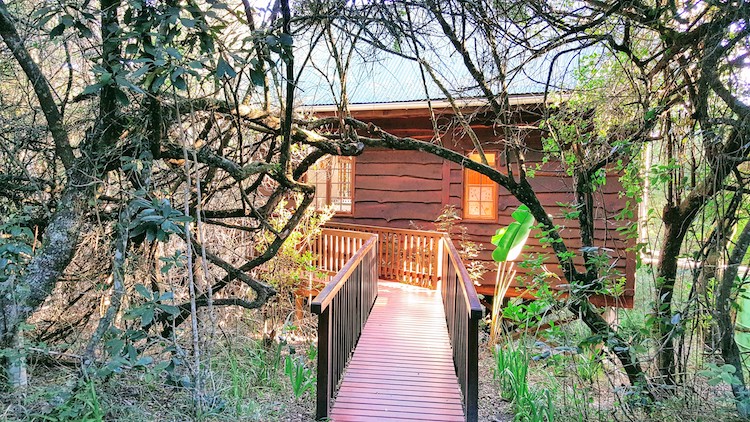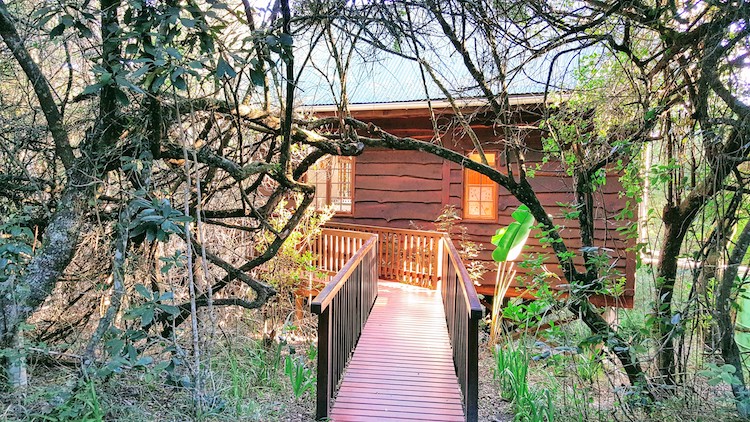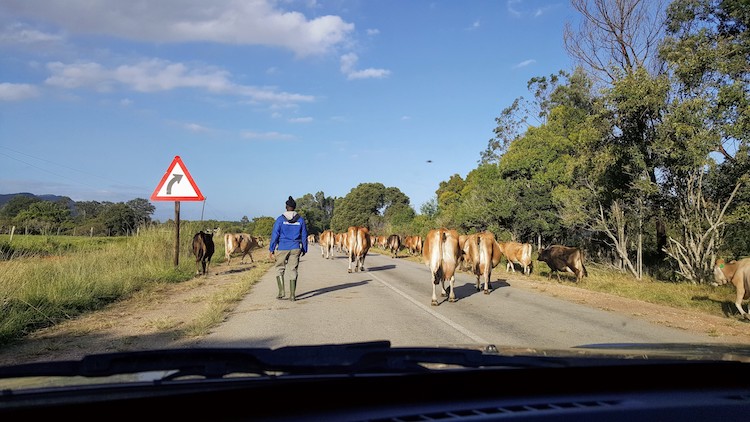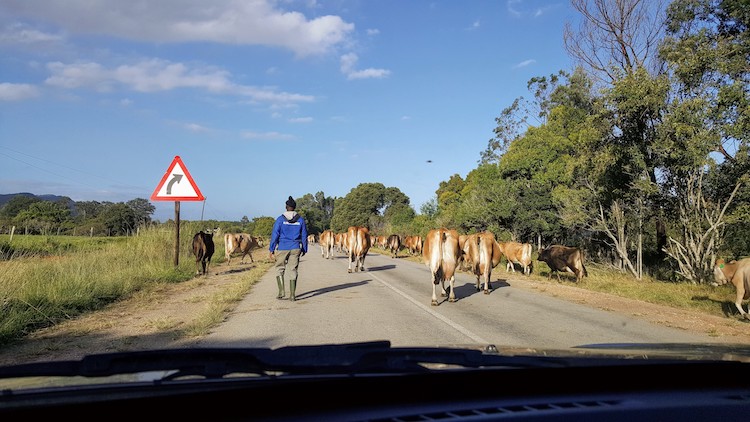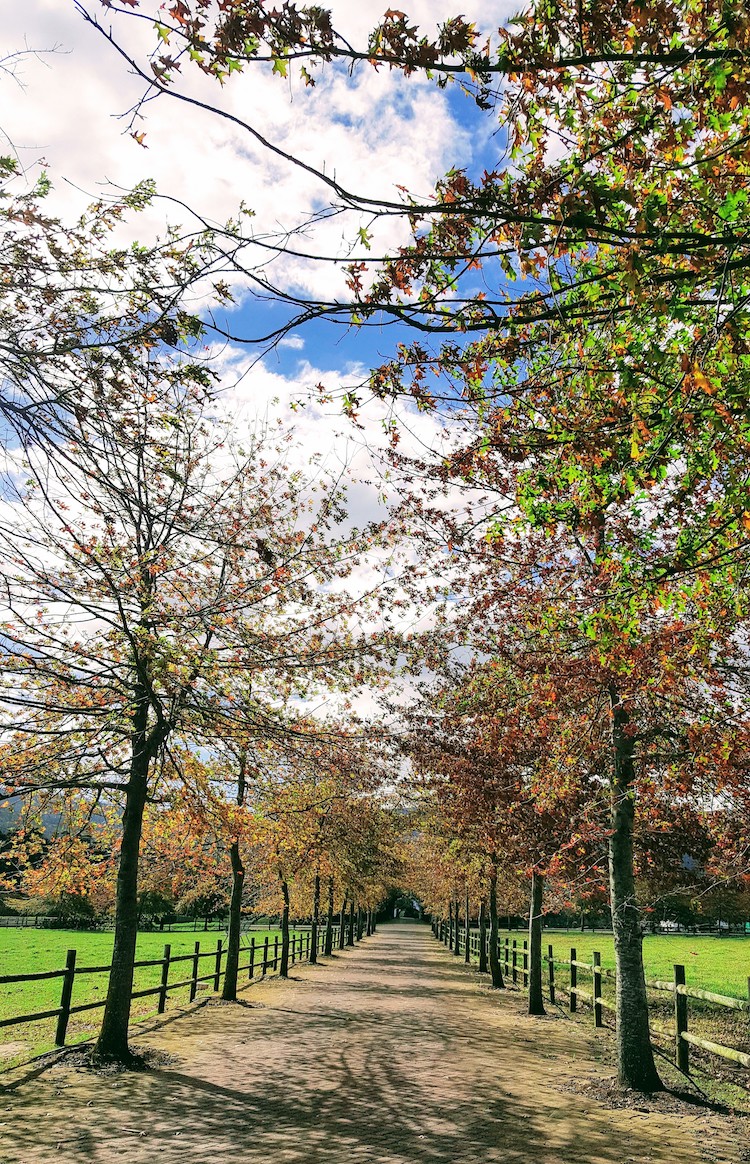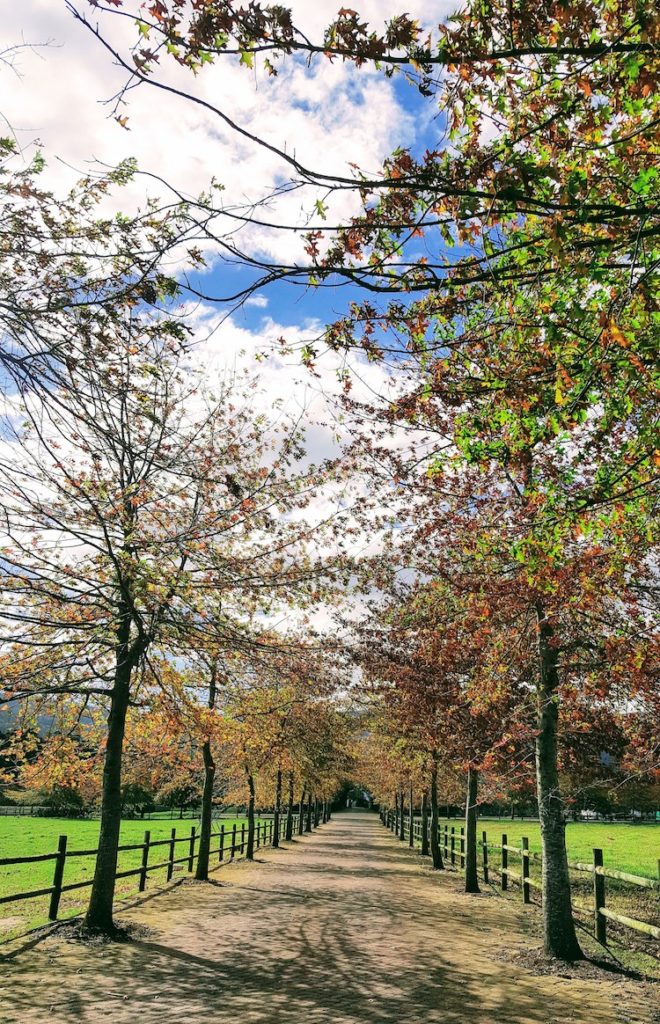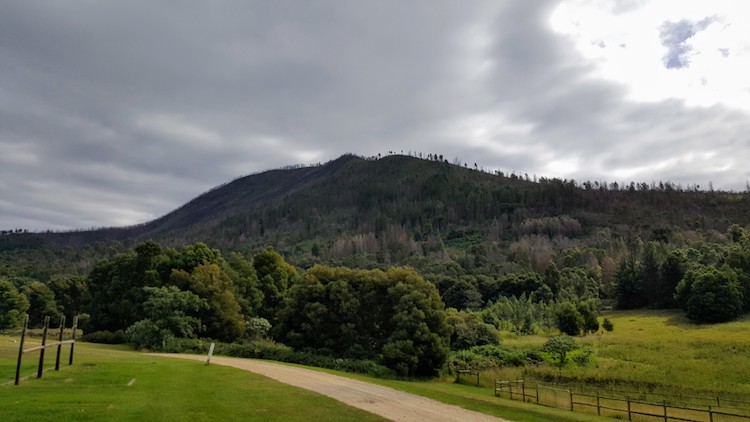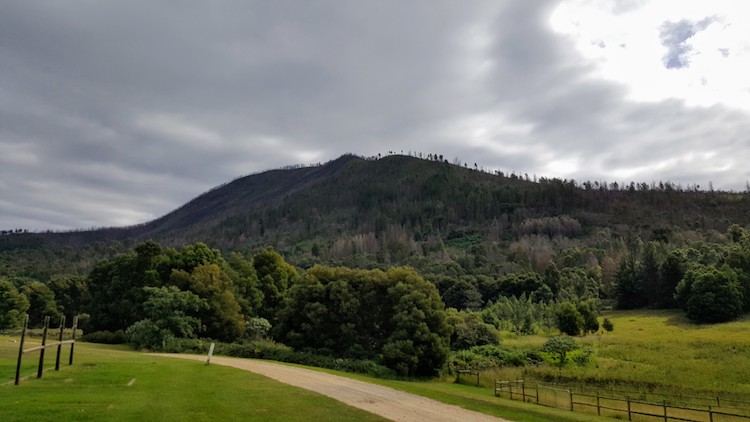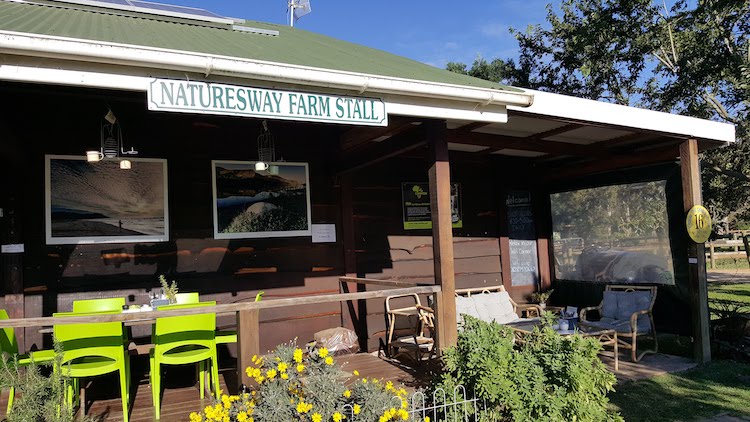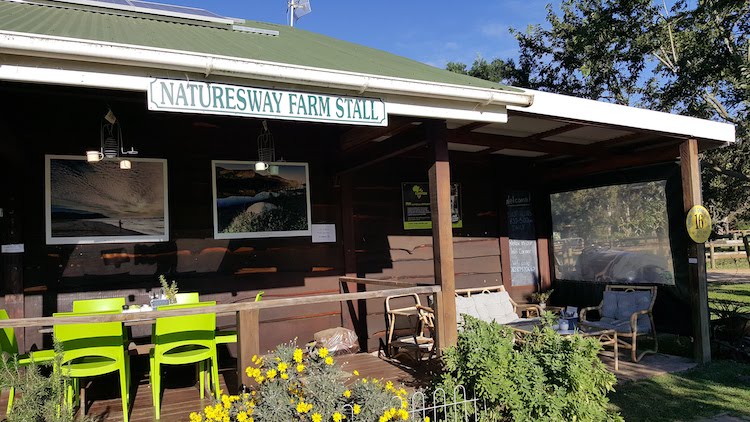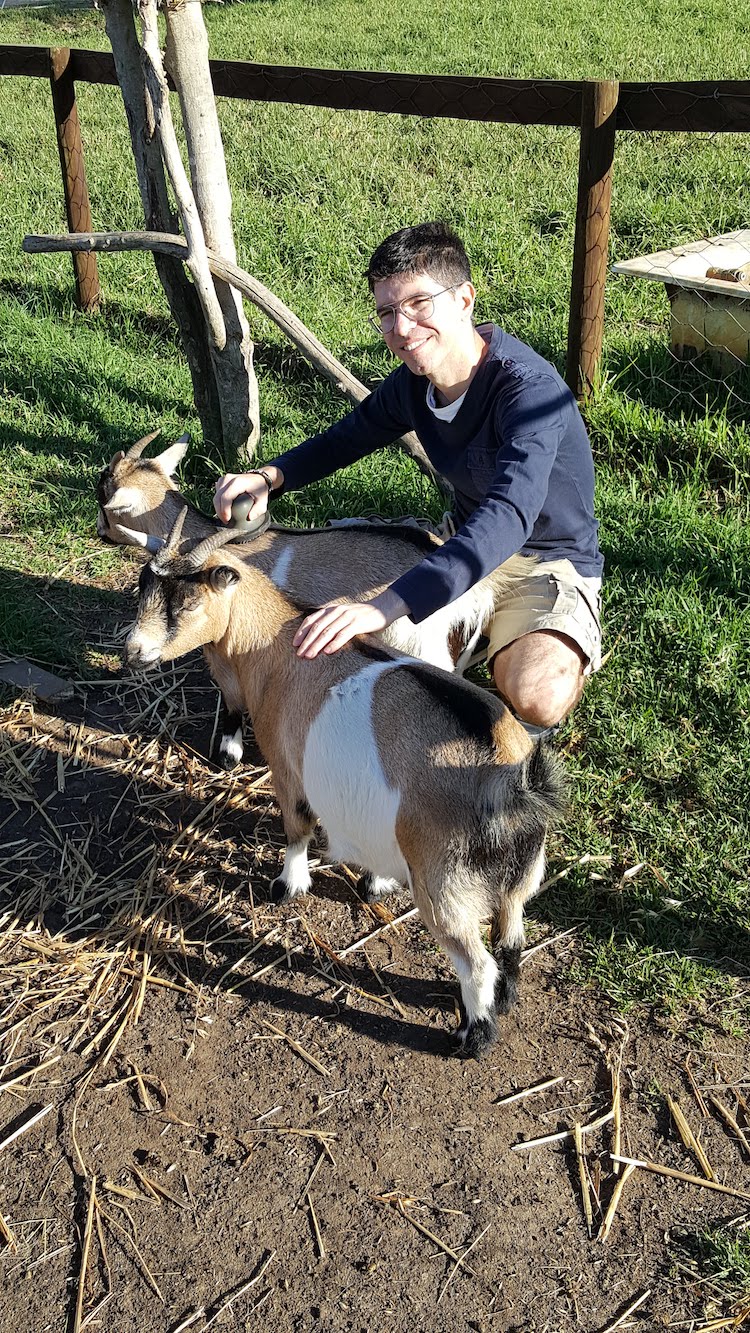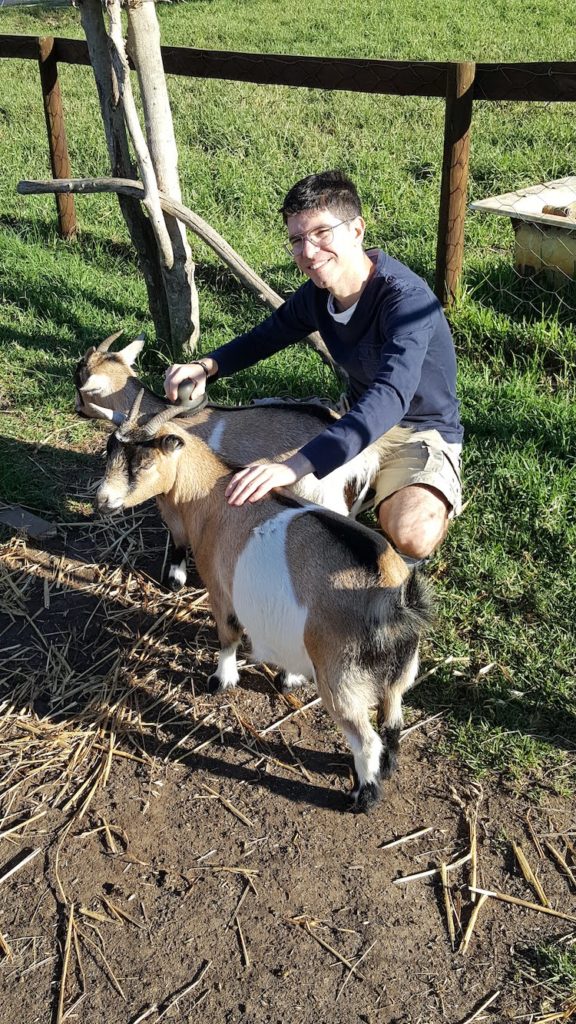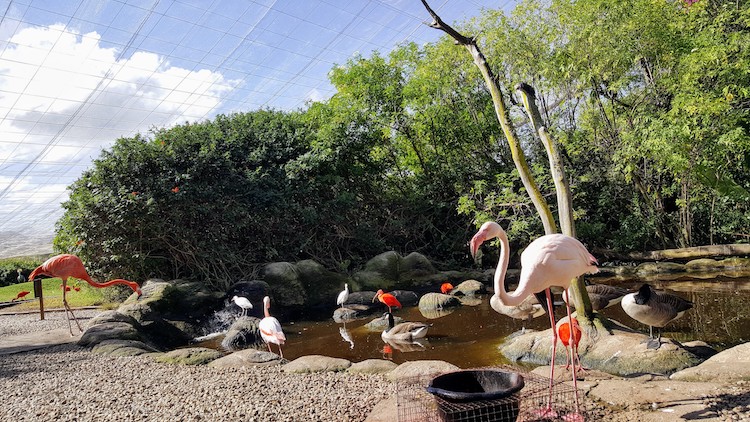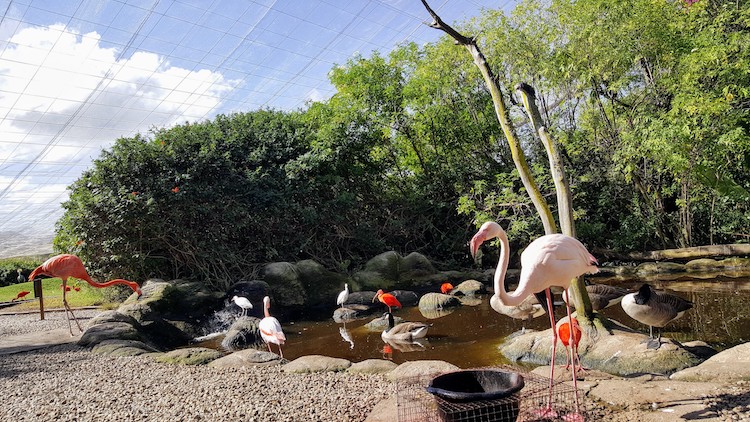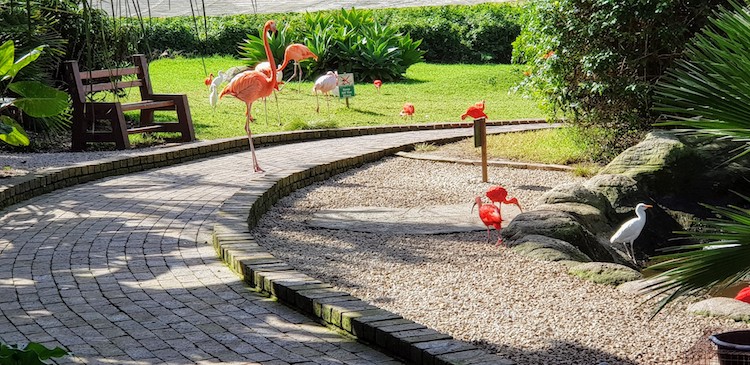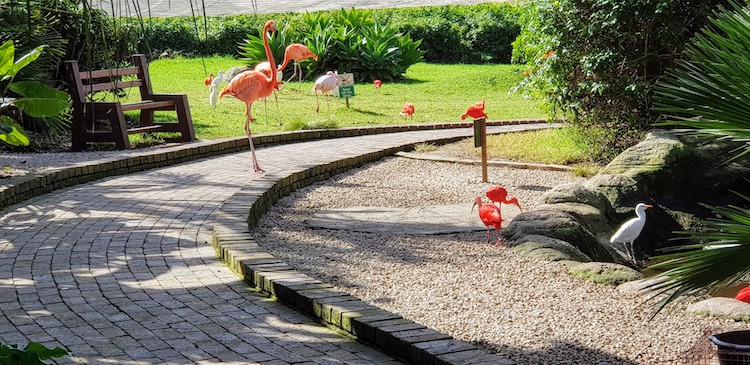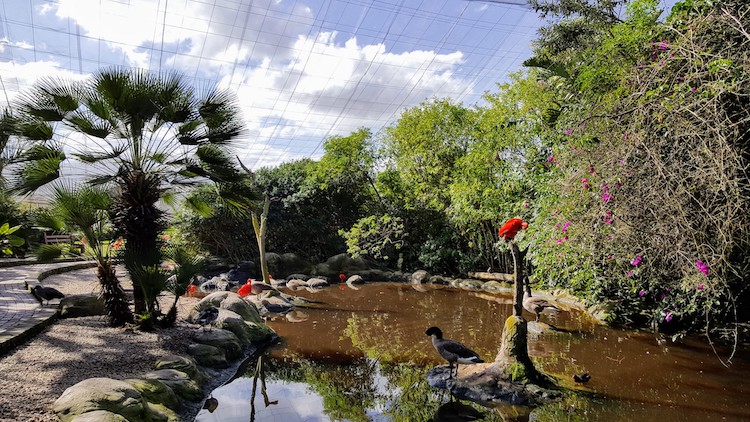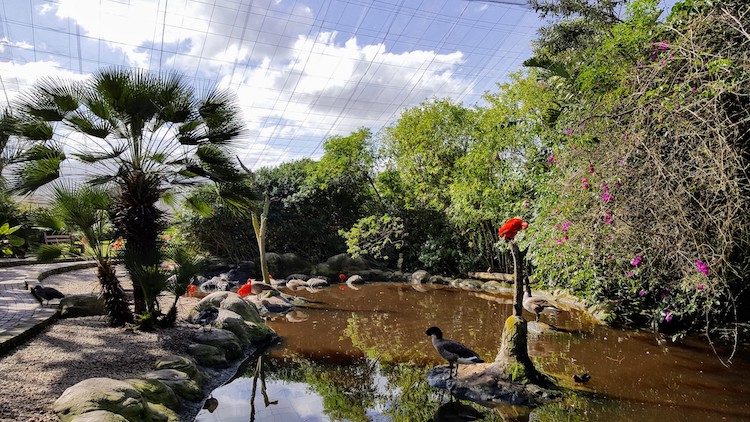 Where to Stay in Storms River
There are lots of options for accommodation in the village, from guesthouses to hotels & hostels. I chose to stay at At the Woods – a great, well-located guesthouse with reasonable prices for what the place offered.
Where to Eat in Storms River
There are plenty of gastronomic options in the village. One I went to often was the Tsitrus Cafe which had not only breakfast but also lunch and incredible decor. There are other options for food right at the entrance to the village.
3. Little-Known (but Awesome!) City to visit in South Africa #3: Franschhoek
This idyllic city, located just 50 km from Cape Town, is surrounded by one of the most beautiful wine valleys in the world and full of restaurants, cafes, guesthouses, shops, markets, galleries, and churches.
The city also has French heritage (which you'll taste in their food and see in the architecture) from the French Huguenots who came to South Africa as refugees in the late 1600s. The name "Franschhoek" even means "French Corner" in Afrikaans!
What to do in Franschhoek / Franschhoek Attractions
Without a doubt, the wineries are the main attractions of Franschhoek. The problem is to choose which one! That's why the Wine Tram Hop on Hop Off is the best option. Here's how it works:
Step #1: Choose which of the 5 routes you want to do (which are designated by colors and usually each include 5-6 wineries) and buy your ticket.
Step #2: Hop on the bus and get off at any of the wineries that appeal to you (buses pass hourly so you can also stay as long as you like)
Easy, right?
Ideally, you can visit 3 or 4 wineries in the day for tastings and stay longer for lunch in one of them. The wineries are beautiful, the tastings aren't expensive, and some of the wines have excellent prices.
I did the red route and recommend stopping in the following wineries:
Leopard's Leap (sophisticated with great prices), Dieu Donne (lovely view and tasty lunch), Rickety Bridge (good prices and pleasant atmosphere), and Grande Provence (picturesque and charming).
I'd highly recommend trying to include Rickety Bridge and Grande Provence wineries in your route because you'll get there by a stylish, antique train and then a cart pulled by a tractor.
I also stopped in two other wineries that I didn't like much called Chamonix and Eikehold (which were both small and didn't have much to see).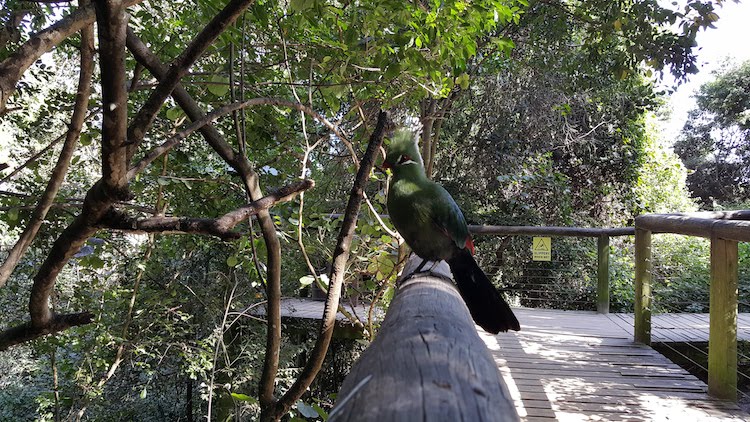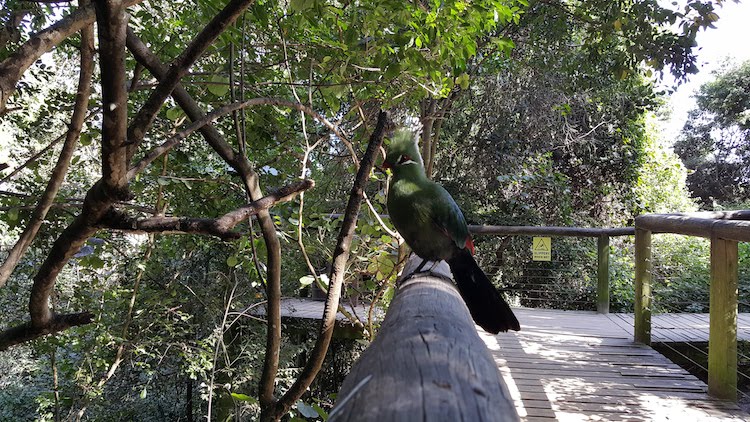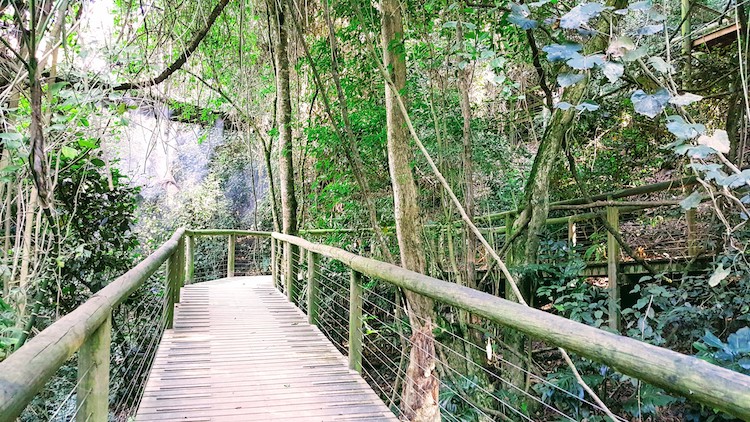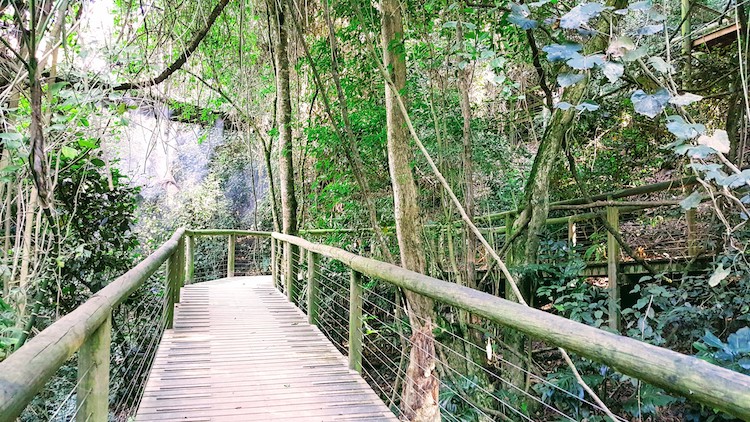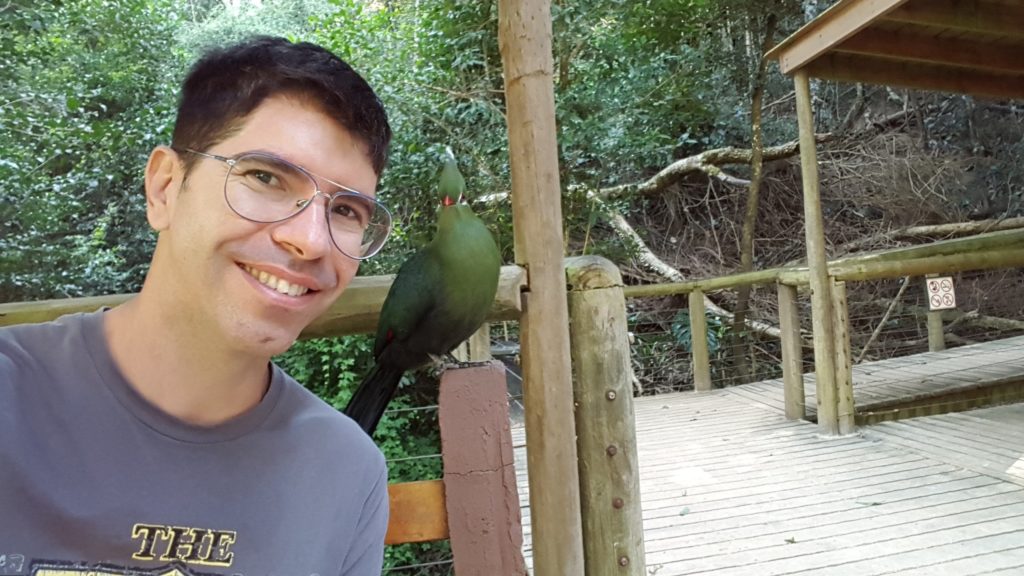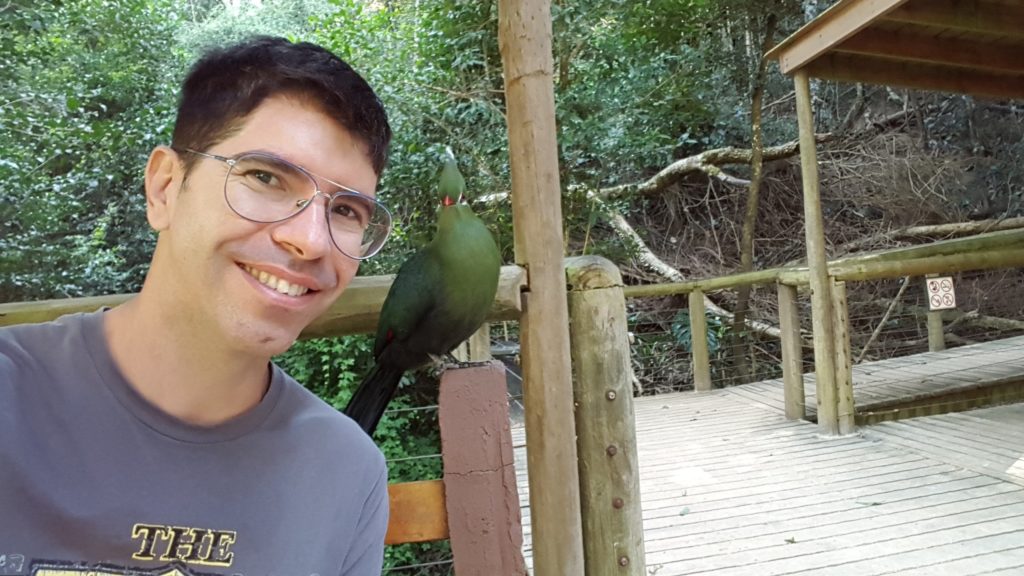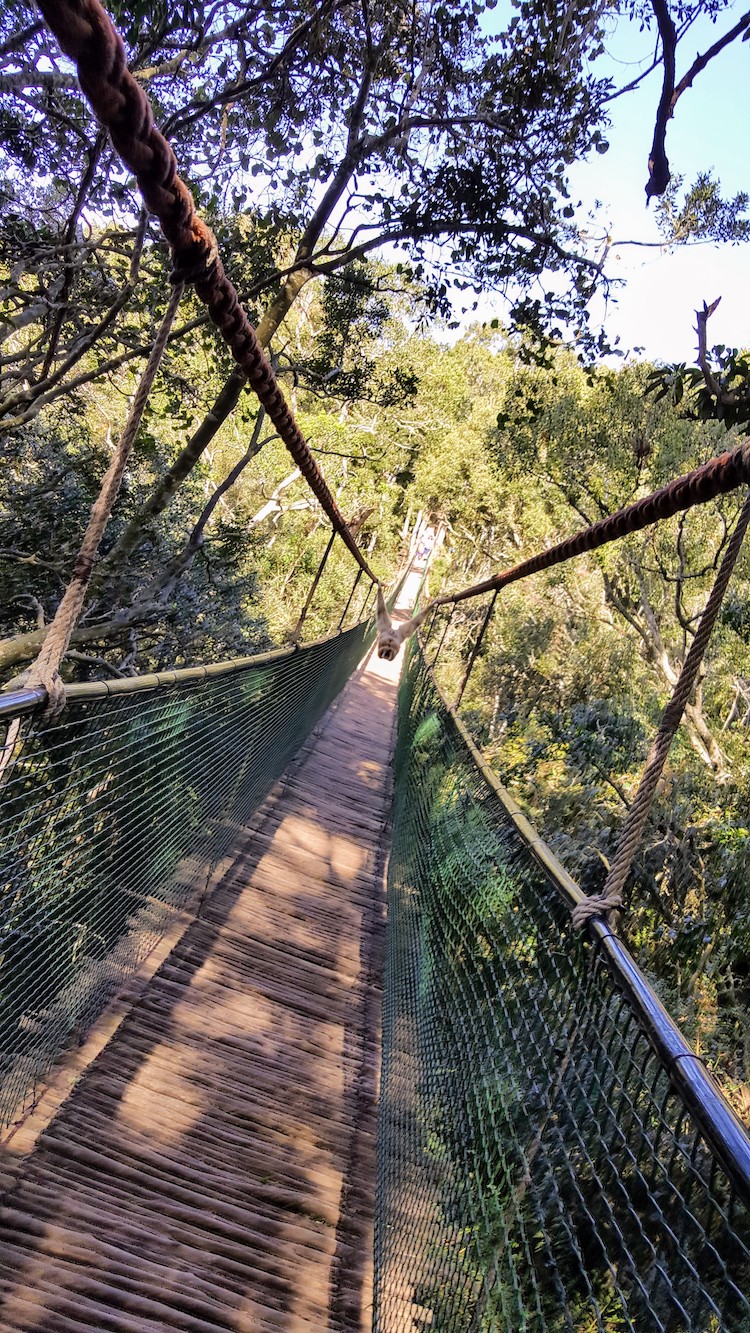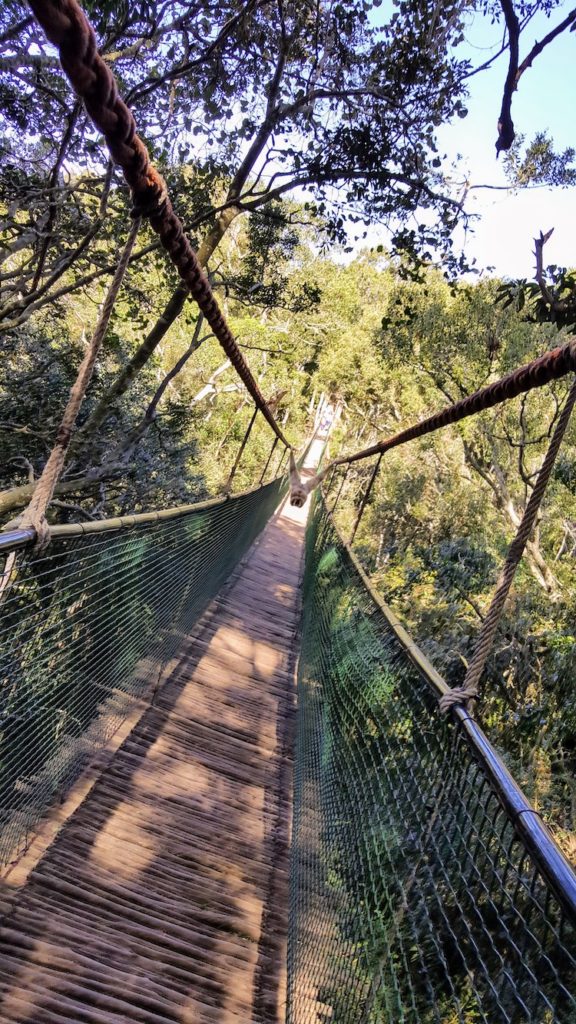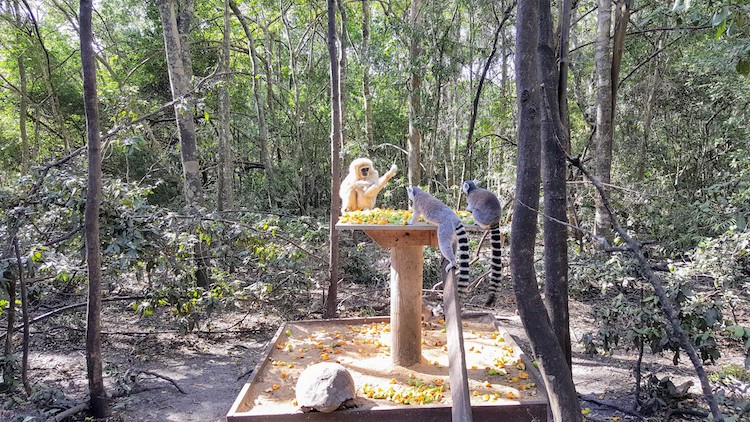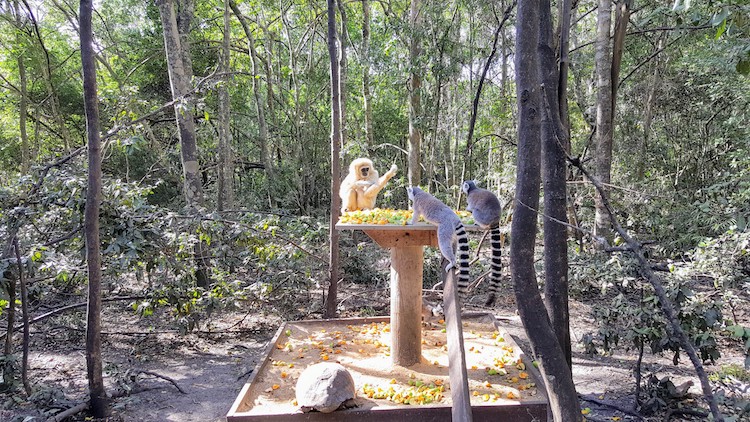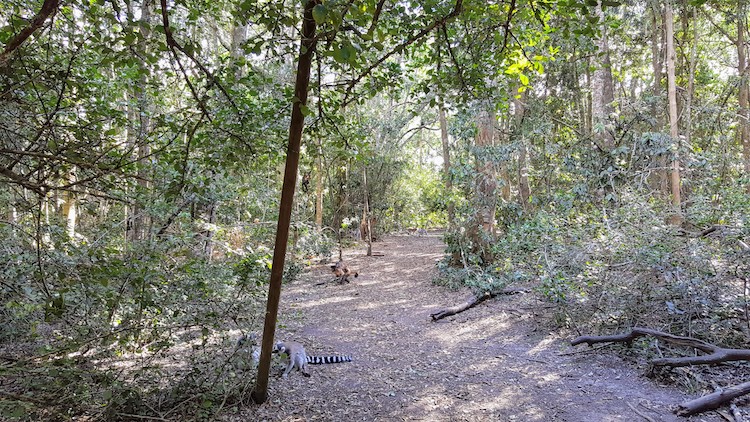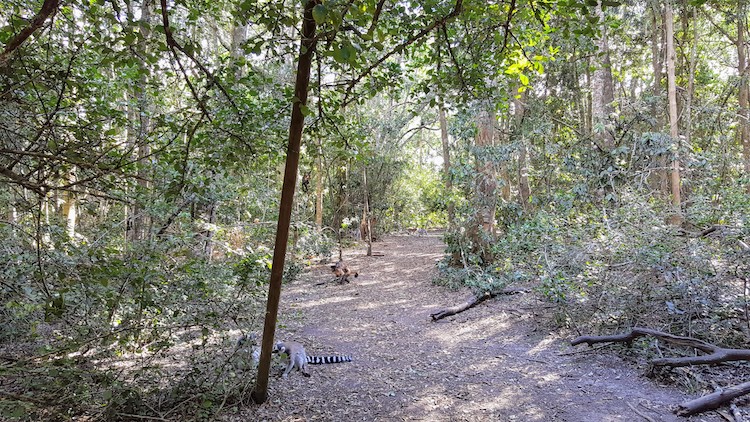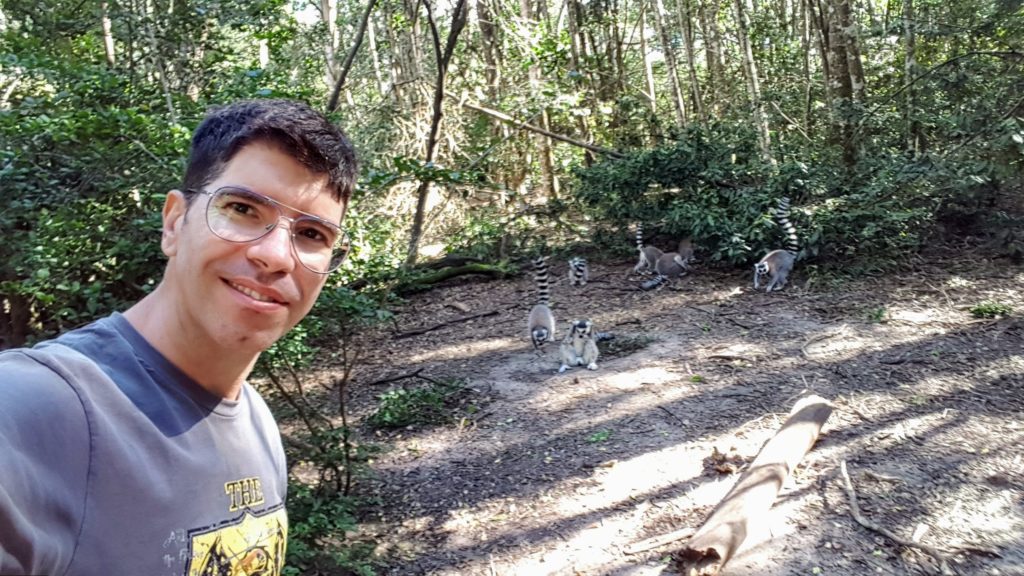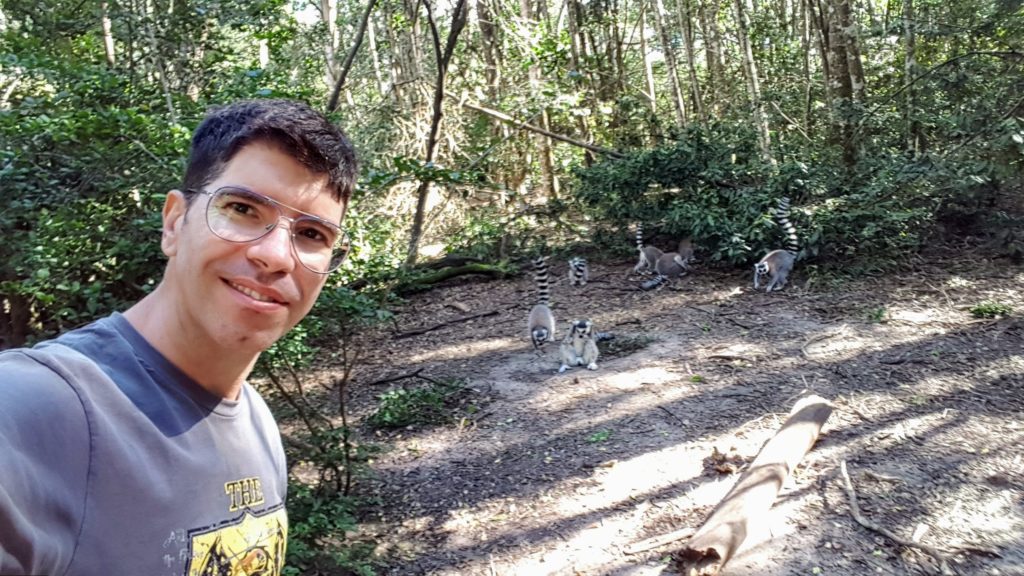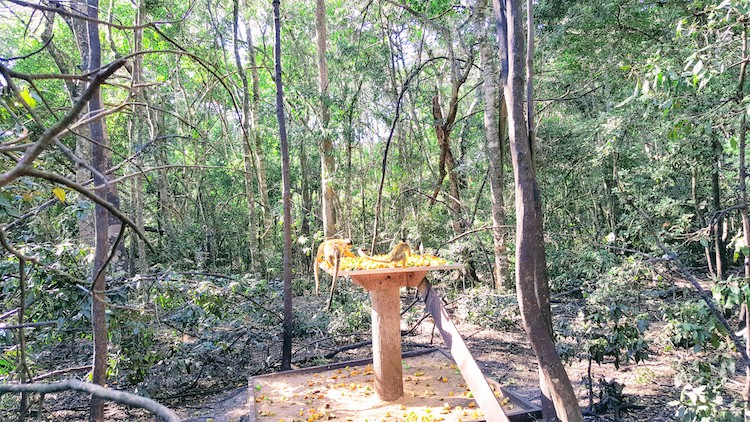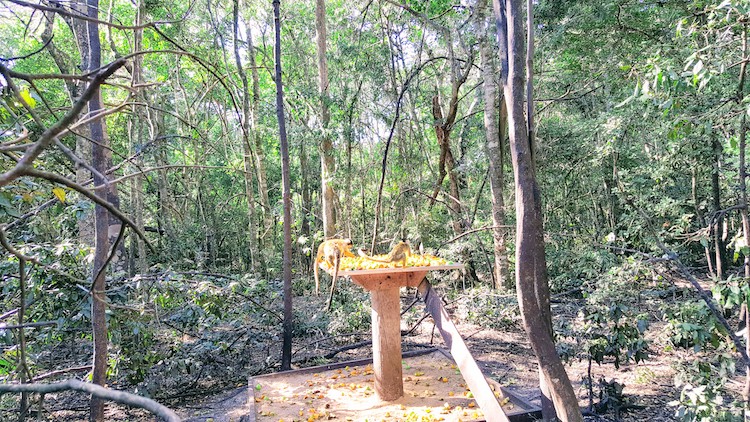 Where to stay in Franschhoek
I chose to stay further from the city because there was a literary event so things in the center were expensive. I recommend Franschhoek Country Cottages which has zebras, antelope, and wildebeest in the garden (but no wi-fi).
Where to eat in Franschhoek
A cool option is Cafe Des Arts which serves all meals at excellent prices. The place is very charming with works of art and paintings between the tables in the garden.
4. Little-Known (but Awesome!) City to visit in South Africa #4: Oudtshoorn
This quaint town is the wild west of South Africa with arid landscapes, low brush, and scalding hot temperatures in the summer….making it completely different from anywhere else in South Africa! Oudtshoorn is also considered the "capital of ostriches" since its economy is based on ostrich farms dedicated to the breeding of these elegant animals.
What to do in Oudtshoorn / Attractions in Oudtshoorn
This city of approximately 60,000 inhabitants has several interesting attractions. One of these is the Ostrich Safari, which is just what it sounds like: an ostrich safari.
On the safari, a tractor pulls a cart with about 20 people through the enclosure of this curious animal so you can see them up close safely. The ostrich is not a docile animal and although its pecking doesn't hurt (I let one peck my finger on purpose), they do have sharp claws that can be painful if they kick you. During the excursion, you can also feed them, hold an ostrich egg, and visit a small museum.
Another option for a cool excursion in the 'wild west' of Africa is to see wild meerkats. To do this, you'll have to get up early, hop in a jeep, and head for the reservation where they live. Breakfast is served in the hood of the jeep in the middle of nature for an incredible experience.
Unfortunately, on the day I went the meerkats decided not to leave to their burrows. But I did see other animals like giraffes, zebras, antelope, boars, and of course ostriches.
Oh, and if you would like to know more about the common animals you will see in a safari, don't miss out this article on the safari animals!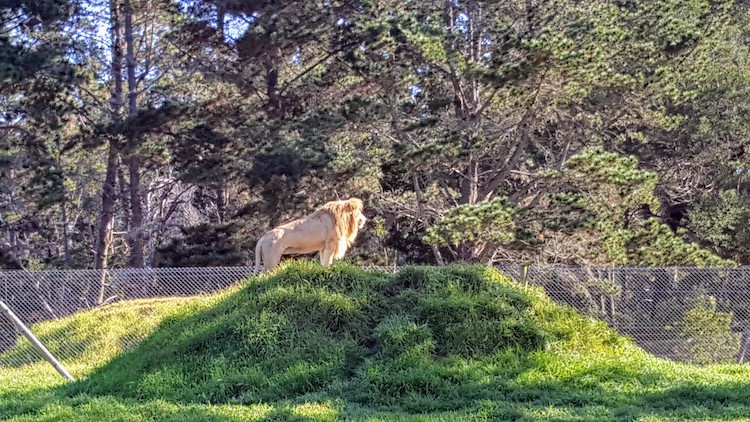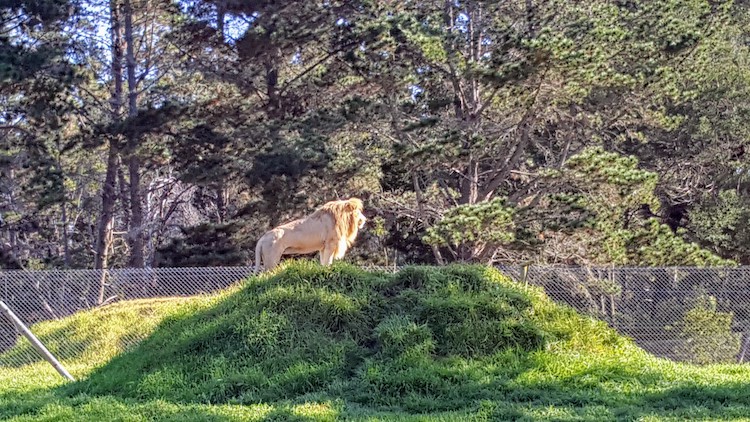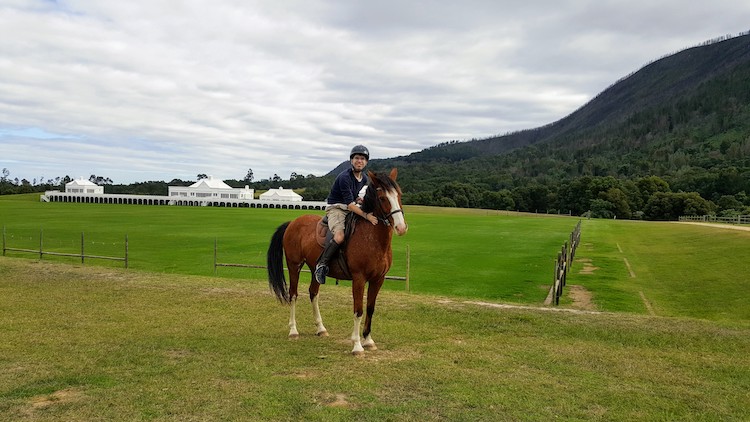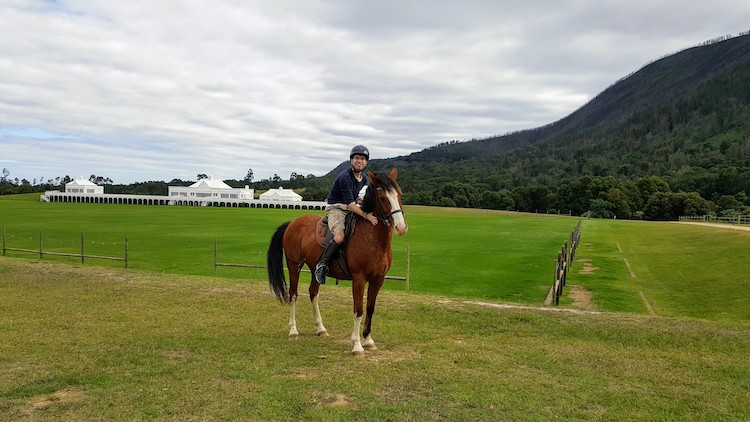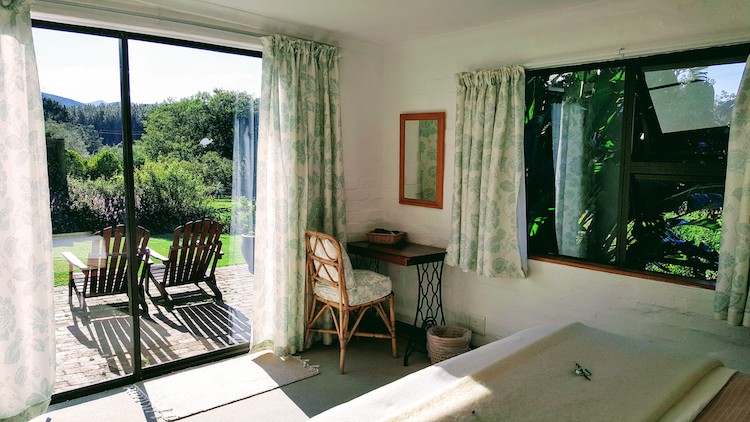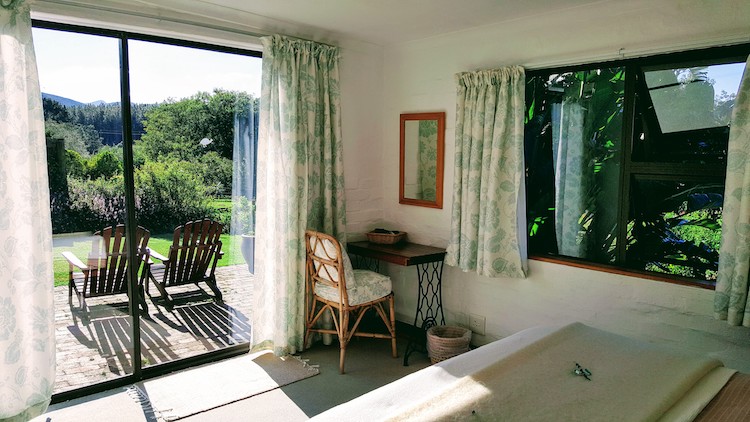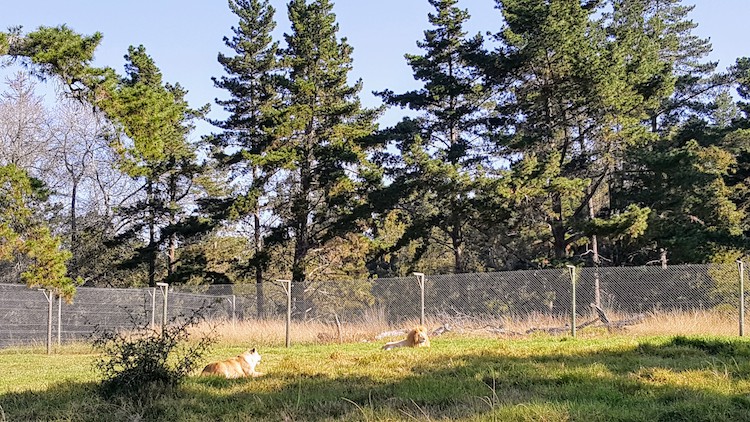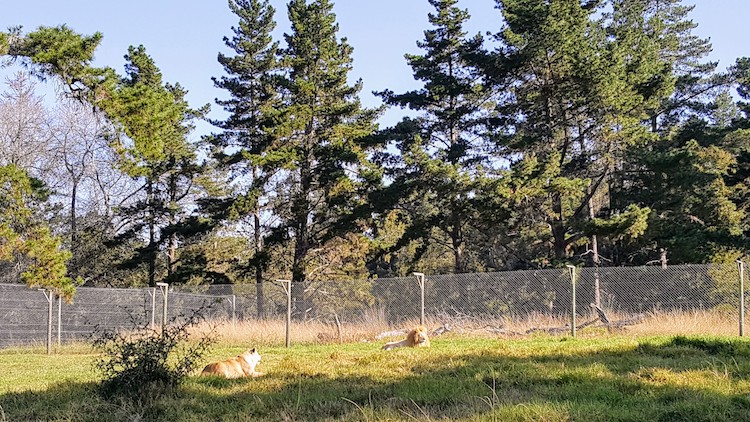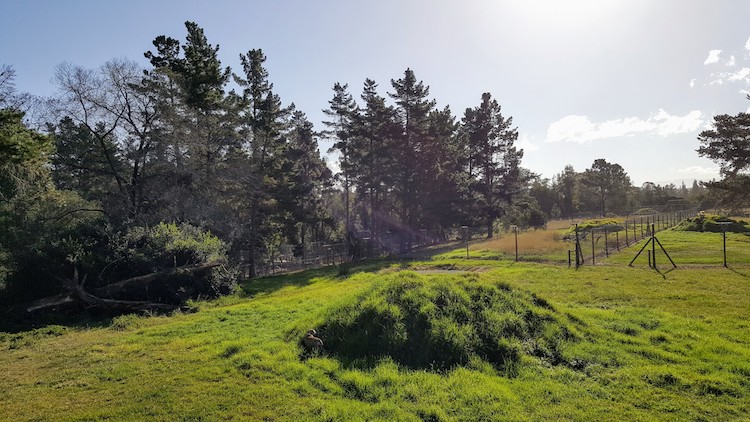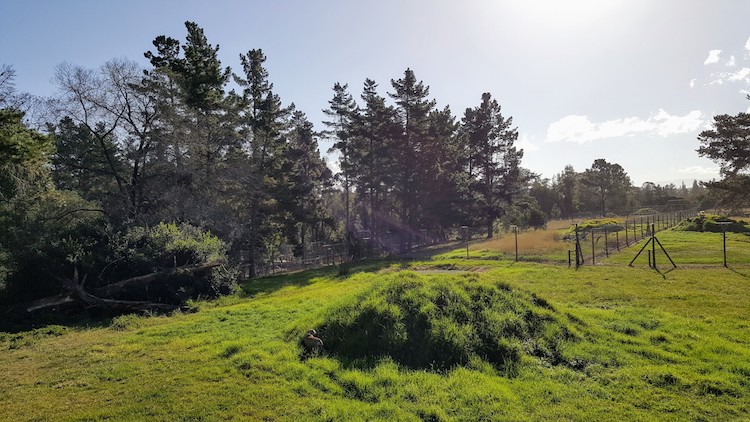 Where to Stay in Oudtshoorn
No more does camping meaning you have to sleep in a small, uncomfortable tent! I stayed at Africamps Klein Karoo and had a great experience spending two nights in a comfortable and spacious tent with capacity for 4 people. And these tents had everything: kitchen/living room with a fireplace, two heated bedrooms, beds with electric blankets, hot showers, and a view of the breathtaking nature. Breakfast is paid separately and includes juice, team, milk, muffin, bread, jams, and other items.
This was one of the most unusual places I stayed during my trip and it was certainly worth it due to the reasonable cost and the comfort. Walking up and watching the sunrise was amazing. The meerkat excursion I mention above is also organized by the same company (Africamps) that administers the tents.
Where to eat in Oudtshoorn
Oudtshoorn also turned out to be one of the cheapest cities in South Africa, especially in terms of food. The Old Mill Restaurant had great food with great prices (a plate of Bobotie – a traditional South African food – cost just $5).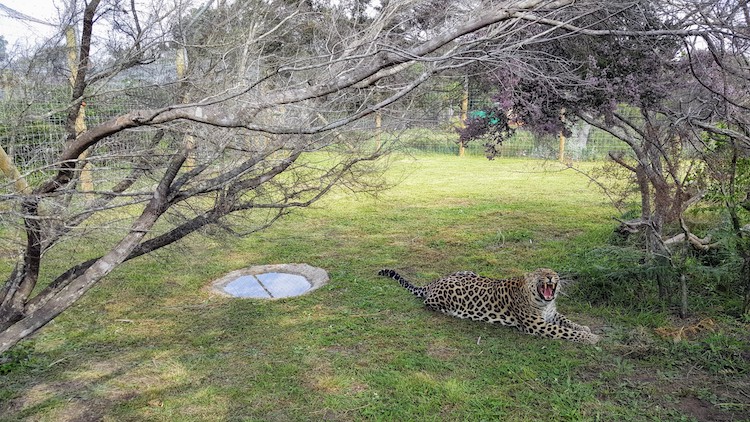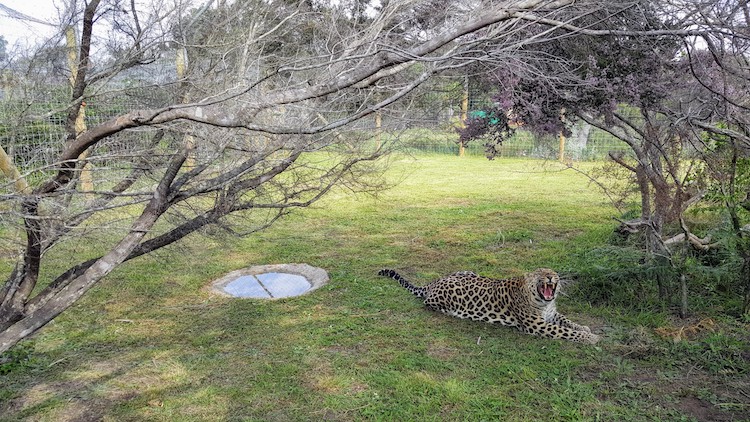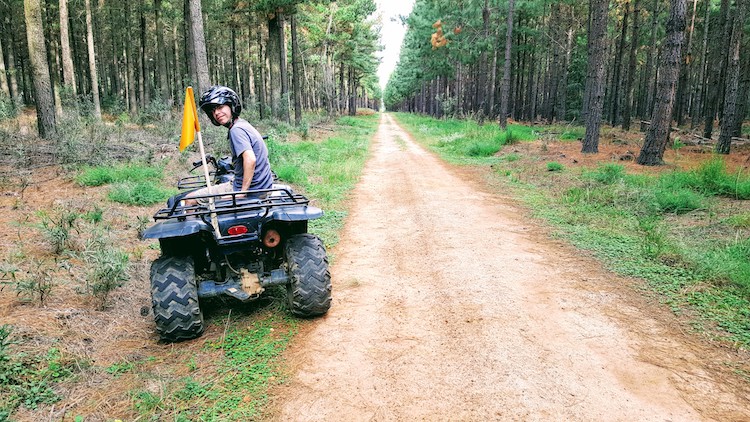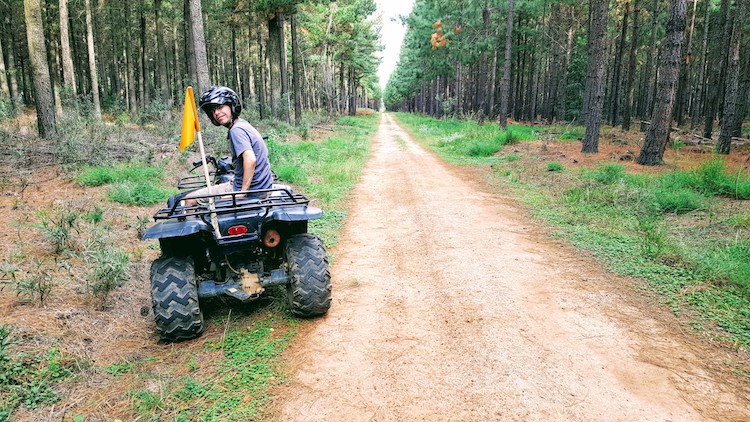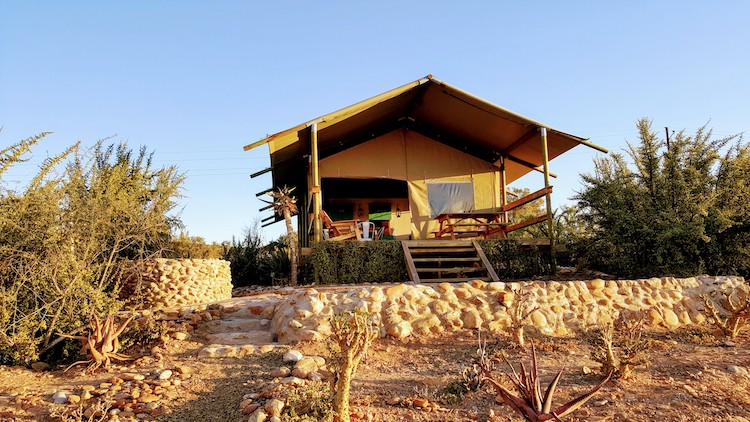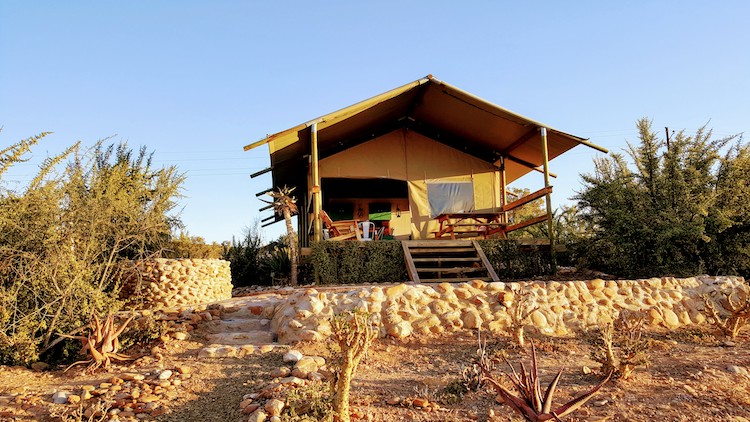 How to get to these 4 off-the-beaten-path places in South Africa?
It is possible to get to some of these cities by public transportation, but not all of them. So, I'd highly recommend you rent a car and do things road trip style like I did for my trip. This'll save you lots of time figuring out buses (if they even go to where you want to go) and give you the freedom to stop wherever you like.
And as you could see from the map at the beginning of the article, these 4 cities are fairly close to each other and Cape Town. So, you can quite easily put all of them into a single road trip

For tips on finding the best deals on your car rentals, Rodrigo's article with the 5 best and cheapest car rental websites can help.
Other activities and tours to do in South Africa
I recommend GetYourGuide and Viator to buy tickets and book some of the attractions mentioned above, among other options for activities and tours.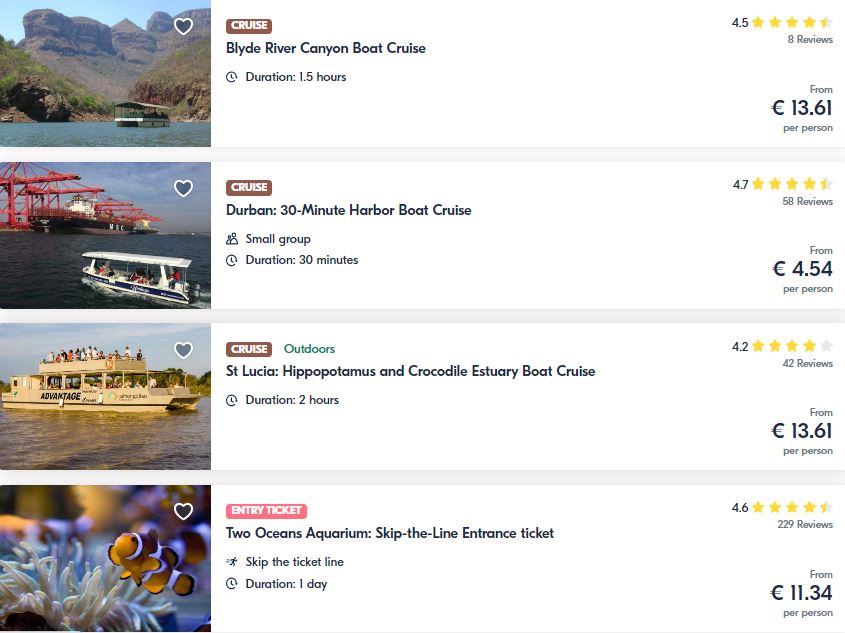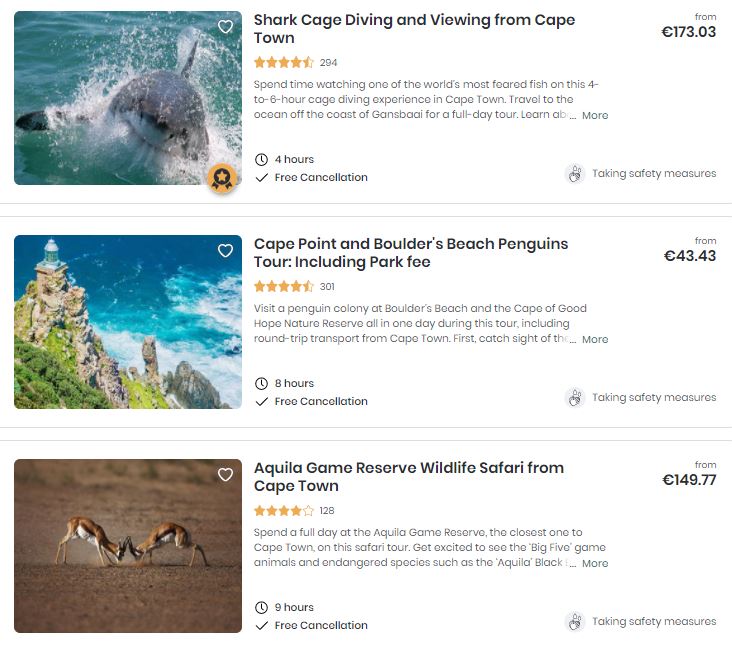 Points to consider:
– The Internet in South Africa is not that great, especially in smaller cities.
– Breakfast will always have eggs, bacon, tomato, champignon and sometimes muffins. It's almost a lunch!
– Mornings are usually cold, throughout the day the temperature rises and at the end of day falls again, sometimes drastically.
– South African English can be a bit tricky for some to understand (at least for me) since it can have a strong Afrikans accent. But don't be afraid, you can get around.
– South Africans are very polite and helpful, always smiling.
And if you are afraid to travel independently, check out this article on the 3 Best International Tour Companies for Adventure Travel, they have amazing guided tours of South Africa.
Have you been to South Africa yourself? Do you have any extra tips for these recommended cities or the country itself? Let us know in the comments area below!


Planning your next trip?
Then don't forget travel insurance! You don't want to get stuck paying a ton of money and ruining your trip if you get sick or have an accident without travel insurance. WorldNomads is ideal for adventurous travelers, backpackers, or anyone looking to be protected during their trip. They cover almost every single activity you can image! Plus, you can have a 5% discount with the coupon code comfort5.
Already reserved your hotel or hostel? If not, we recommend Booking.com. They have a huge selection of hotels and hostels all over the world. Plus, in most cases, you can cancel your reservation without any costs up to a few days before the check-in date!
Still haven't booked your plane ticket and want to save big? Take a look at Momondo. It's a flight aggregator that combines several other ticket search websites to make it easier for you to compare prices and make sure you are getting the best deal.
And finally, will you need to rent a car during your trip? Then check out Rentalcar.com to search and compare car rental companies from all over the world on a single website. Then, you can find the cheapest price for the best car!
If you want to hear about new articles, check out our latest pictures, and read our newest updates, be sure to subscribe to our newsletter below!