Last Updated on by Lohanna Reis
Almost everyone needs a break from their super-busy lifestyle nowadays. If you want a break from your city hustle-bustle and monotonous life, you can choose the mountains this season! It is always challenging to decide whether to pick the lush greens, the calm deep waters, or the high-rise peaks! Well, you might have your personal choices, but if you are here, you must have picked the last option!
As per surveys, a few of the most significant reasons travelers choose mountains are the clean environment it offers and the warm nature of the natives there. Any mountain can make you feel like a second home. If you are into mountain-climbing, it can give you a lot of health benefits too!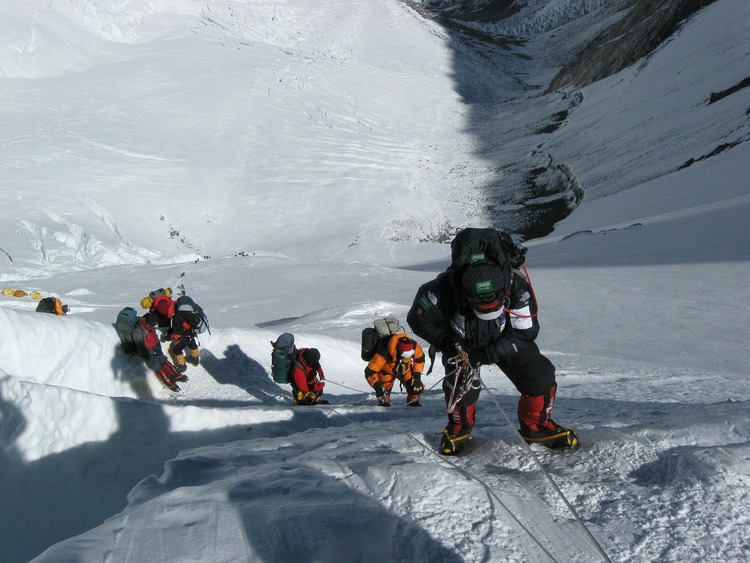 In climbing you perform various physical movements that help build muscles, increase flexibility, build endurance, among many other benefits. According to a survey by the British Journal of Sports Medicine, the amount of energy consumption expended during a climb is equal to running between 13 to 15 minutes per km.
Furthermore, it is an extremely fun and contemplative activity. Nothing better than feelings of achievement after climbing a huge mountain.
Here are seven of the top mountains that you can choose to conquer in your vacation!
1.

Mount Vinson in Antarctica
Mount Vinson is the best option you can count on if you want a thrilling adventure this season! As per sources, this magical peak reaches up to 4,897m/16,067ft. It is not a technically challenging climb, even though it is quite a chilled ascent.
Mount Vinson is famous for its picturesque beauty and its milky white snow-capped tops. The temperatures often drop down to -40°C around the summit. Under the leadership of experienced Antarctic guides, climbers of moderate experience can safely undertake the expedition.
If you want, you can explore this mountain with the help of mountain climbing guides to make the most out of your mount Vinson expedition!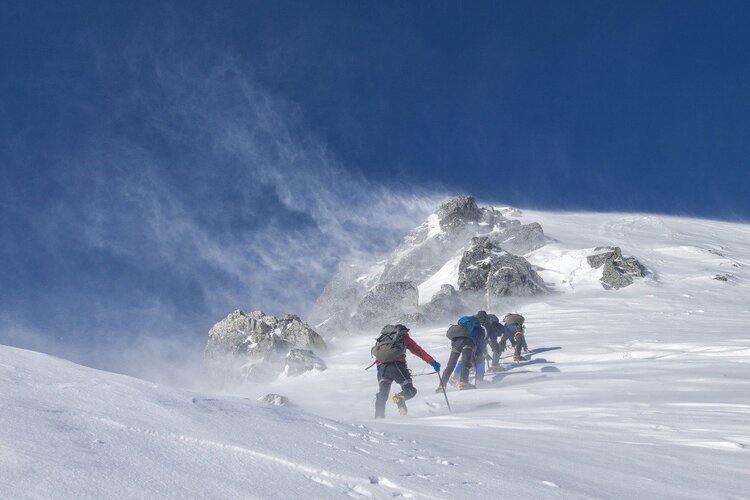 2.

Mount Fuji in Japan
Mount Fuji is one of the most famous peaks, best known for its picture-perfect volcanic appearance. Also, this well-signed and short climb comes with very few hurdles. Keep in mind the altitude of 3,776 m can turn out to be quite a challenge for new climbers.
Split your journey into two halves or complete it overnight if you are worried about the altitude. If you climb throughout the night, you will be able to enjoy the early sunrise that will mesmerize you. Make sure you do not miss out on the very popular Yoshida trail when climbing Mount Fuji. This spot is famous for bestowing the enthralling views often compared with paradise!
3.

Mont Blanc in France/Italy
On the Italian and French border, Mont Blanc is one of the most iconic peaks that you can count on. Reaching this summit is a passage rite for most European climbers. More than thirty thousand climbers attempt to climb Mont Blanc almost every year.
As many as two hundred individuals might be trying to reach the top on a busy day. It stands at about 15,780 feet, which makes Mont Blanc the tallest mountain in the Alps and one of the tallest on the European continent.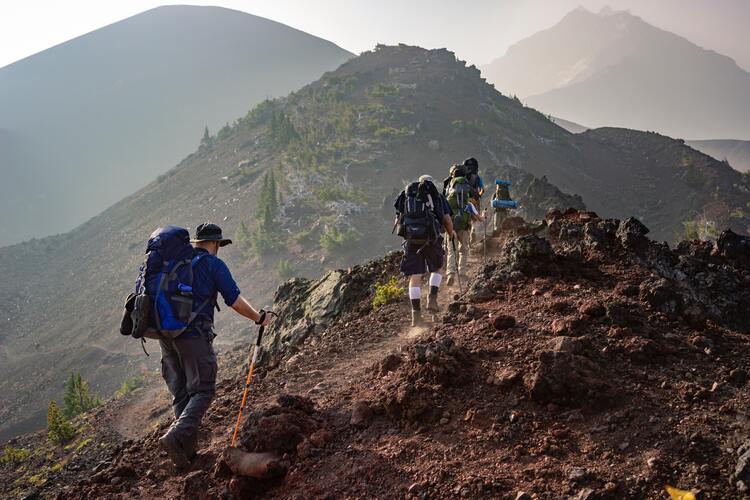 4.

Jbel Toubkal in Morocco
Jbel Toubkal is one of the most easily accessible peaks from Marrakesh in Marrocos. It is the perfect blend of entertainment and challenges that you will love. The ascent all across the screen and boulder field bestows you a highly inspiring summit view of the summit when it comes to the High Atlas.
You will find just one route that starts with a 4 km hike from the end of the path at Imlil through Mizane Valley and reaches 1,400 m over 8 km straight to the Toubkal refuges. You must try this one out if you want a package of climbing fun!
5.

Mount Aconcagua in Argentina
This peak only adds to the elegance of Argentina even more! It is the highest peak outside Asia and stands tall at the height of about 6,961 m. The primary route is not very challenging as it usually offers a balanced pathway for both new and experienced mountain climbers.
While climbing this mountain, you might face specific physical challenges, but it comes with extreme altitude and a very high altitude.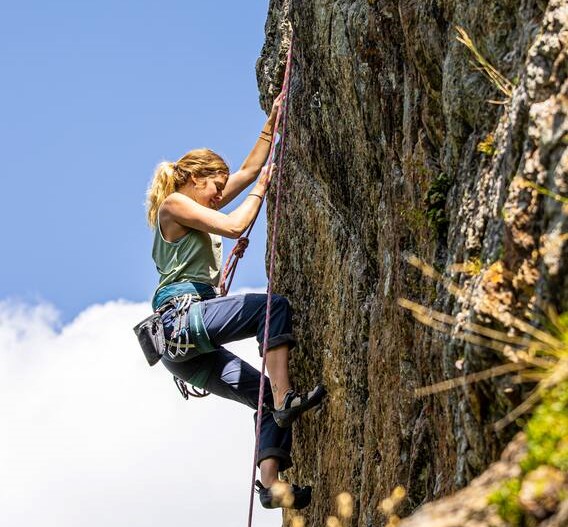 6.

Pico Turquino in Cuba
Located in Cuba, this fantastic mountain allows you to experience the mesmerizing virgin rainforest. It is two days of hiking through the rain forests, and you will finally reach the magical peak too! The scenic beauty, lush greens, and colorful birds enthrall the climbers.
You can capture great photographs on your way to Pico Turquino. Between October to April is the best time to hit this mountain.
7.

Mount Kenya in… guess what… Kenya!
If you have a fascination for the wild, flora, and fauna, this highest mountain of Kenya is perhaps your calling! This 2nd-highest in Africa peak is best known for its lush greens and forest-like sceneries, making it different from the other mountains around the world.
Mount Kilimanjaro can be considered as a neighbor of Mount Kenya. These two mountains are equally beautiful, but the only difference is the crowd. Mount Kenya has a comparatively less crowd compared to Mount Kilimanjaro. Here, you will get the three highest peaks to climb: Nelion, Batian, and Pt Lenana.
Top 4 International Travel Insurance for Extreme Sports and Extreme Activities
If you are planning to do extreme sports during your trip, be aware that there are some precautions and planning necessary.
One of them is to obtain international travel insurance that covers these types of extreme activities. With this, you will have a policy that will cover any medical expenses you may have during your adventure.
Some of the travel insurances with this type of coverage that I recommend are World Nomads, SafetyWing, IMG Global and HCC Medical Insurances.
In my article with the 7 Best Travel Insurance for Extreme Sports and Adventure Activities, you will find more details about what it is for, how to choose, and how to use travel insurance for extreme sports.
In short
The best mountains to climb around the world in 2022 are:
Mount Vinson in Antarctica

Mount Fuji in Japan

Mont Blanc in France/Italy

Jbel Toubkal in Morocco

Mount Aconcagua in Argentina

Pico Turquino in Cuba

Mount Kenya in… guess what… Kenya!
Get Set Go
If you are planning on a mountain climbing trip, you will need a certain amount of preparation. You will need to focus on a certain amount of details when it comes to mountain-climbing preparation.
Nevertheless, the preparation depends on what location and which peak you choose. It is best to adapt to specific physical flexibility exercises before you land on one of these peaks.
You will certainly need health insurance for extreme sports as well, climbing is fun but increases the risk of accidents during your travels. So, while planning all the points of your adventure, include researching different types of insurance and coverage for extreme sports so as not to take unnecessary risks that could ruin your trip.
Make sure you perform your part of the research before you dive straight into the adventure. Lastly, do not forget to enjoy your fantastic trip!
Planning your next trip?
Then don't forget travel insurance! You don't want to get stuck paying a ton of money and ruining your trip if you get sick or have an accident without travel insurance. WorldNomads is ideal for adventurous travelers, backpackers, or anyone looking to be protected during their trip. They cover almost every single activity you can image!
Already reserved your hotel or hostel? If not, we recommend Booking.com. They have a huge selection of hotels and hostels all over the world. Plus, in most cases, you can cancel your reservation without any costs up to a few days before the check-in date!
Still haven't booked your plane ticket and want to save big? Take a look at Kayak and Momondo. They are flight aggregators that combine several other ticket search websites to make it easier for you to compare prices and make sure you are getting the best deal.
And finally, will you need to rent a car during your trip? Then check out Rentalcar.com to search and compare car rental companies from all over the world on a single website. Then, you can find the cheapest price for the best car!