Last Updated on by Rodrigo @ OutofYourComfortZone
Europe may not be the biggest continent in the world, but it's home to hundreds of beautiful islands. All these islands are stunning – others may be overrun with tourists, but a few of them remain untouched.
You will find hundreds of different islands scattered across Europe. Each of them is home to beautiful sandy white beaches, very much sought after by world travellers. There's an island for every taste and preference, but one thing is for sure, all these allow you to relax and unwind away from your busy life.
But with so many to choose from, it can be hard to decide where to go. If you need help with this, here are the top islands to visit in Europe with incredible beaches.
   1. Majorca, Spain
Majorca is the crown jewel of the Balearic Islands. It's a popular island destination in the Mediterranean, famous for its stunning coastline, limestone mountains, and beautiful architecture. Of course, it has beaches, too. In fact, there are so many of them that choosing which one to visit can be challenging.
If you prefer a beach with a long and sandy coastline, Cala Mesquida Beach in Northeastern Majorca is the perfect beach for you. This magnificent beach is surrounded by stunning nature views, making it one of the most beautiful beaches on the island.
What's great about this beach is that it has many tourist facilities. Also, its fine white sands make it an ideal spot for hiking or relaxing. Cala Mesquida is also one of those few beaches in Majorca where avid surfers can catch waves.  
Another beautiful beach along Majorca's northeast coastline is Cala Torta. It's quieter than Cala Mesquida and has a more laid-back vibe. Surrounded by small cliffs and the breathtaking views of the hills, this beach will make your holiday to Majorca even more relaxing.
Of course, there are many other things to explore in Majorca aside from the beaches. Stroll along the picturesque streets of Palma, the island's capital city. As you explore Palma, you will find stunning historical sights, cosy cafes, and high-end boutiques.
Visit the Cathedral of Santa Maria, a large Gothic Roman church overlooking the sea. You should also check out Port de Sóller, a picturesque town exuding an old-world charm. Take a ride on the vintage wooden tram from the city centre to Port de Soller.
If you are travelling with friends or family, consider staying at one of the holiday rentals in Majorca. By booking a holiday rental, you can stay under the same roof and enjoy much more privacy and comfort.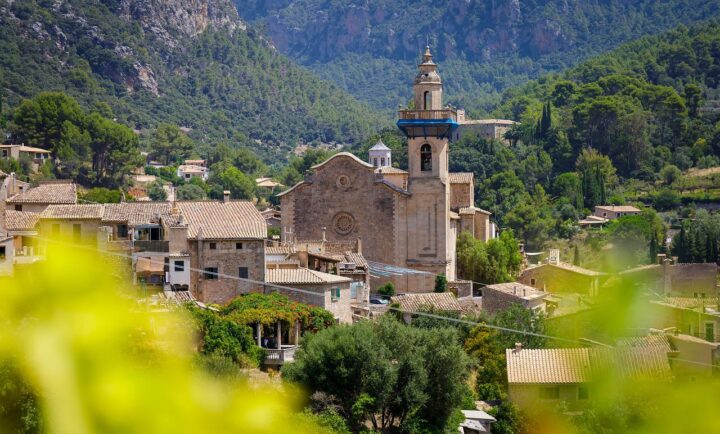 2. Ibiza, Spain
Despite being overrun with tourists, there are many reasons why Ibiza is still a popular destination for a beach holiday. While most people would come here to party at one of its world-renowned bars, the beautiful beaches are the main reasons the island continues to draw a lot of tourists.
The beaches in Ibiza are wide-ranging, from rocky beaches to tranquil bays and secluded coves surrounded by cliffs.
On the island's northwest coast, you'll find Benirras Beach, famous for its Bohemian vibe, romantic sunsets, and majestic landscape scenery. Featuring coarse and rocky sand with crystal clear waters, Benirras Beach has everything you could ever want for a relaxing beach getaway.
In fact, it's one of the few beaches in Ibiza that are not yet too crowded with tourists, allowing you to relax and make the most of the stunning scenery.
Ses Salines is a wide beach with soft sands. It has a wide enough space for kids to play with, and thus, it's popular with families. Unfortunately, it can get very crowded during the peak summer season. Nevertheless, it's still worth a visit.
Aside from the beach, it's home to a nature reserve that nature lovers can explore. Also, its beachfront is lined with restaurants and bars, and some establishments rent sun loungers for the beachgoers.
When you don't feel like going to the beach, there are many other fun activities on the island. Since it's the party island of Spain, your visit to Ibiza won't be complete without checking its nightlife scene. During the day, explore Dalt Vila, a fortified town with cobblestone streets lined with cafes and restaurants.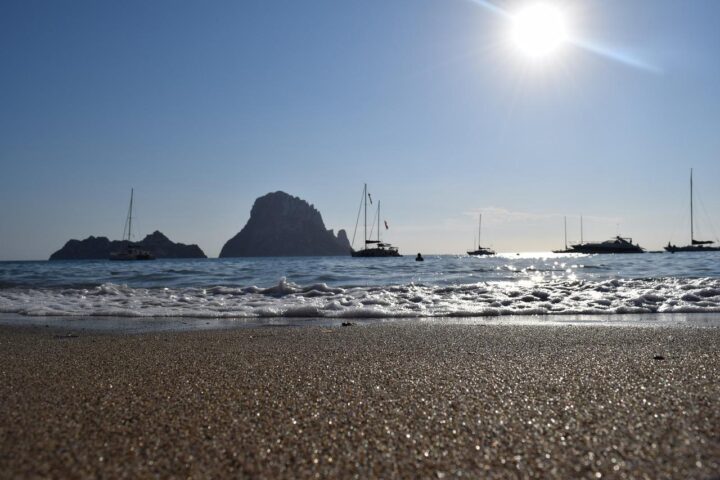 3. Croatia's many islands
Croatia has long been drawing tourists worldwide due to its many beautiful islands. Also, the country enjoys an excellent climate all year round, with abundant sunshine throughout the year. When it comes to the beaches, you have plenty to choose from. Croatia has more than a thousand islands – each home to some of Europe's most beautiful beaches.
The island of Brac is home to many stunning beaches, and one of them is Murvica, a small beach that's absolutely beautiful. Featuring fine gravel underfoot with large rocks on each side, it opens to the views of Hvar Island and stunning vineyards.
Small ship cruising tours are ideal to explore the beaches and places that could never be reached by larger cruise liners. They provide more flexibility in route due to their smaller size, meaning visitors can check out the most fascinating sights along their journey. From the stunning ancient city of Dubrovnik to the famous Diocletian Palace in Split, check out small ship cruises here for an unforgettable experience in beautiful Croatia with stunning beaches!
Take a short hike towards the mysterious Dragon's Cave, a monastery carved in the rock with figures from Christianity and pagan mythology.
In Central Dalmatia, you'll find the island of Solta, a lesser-known island but home to a beautiful beach called Stračinska. The beach is a bit remote, which adds up to its appeal. It can be reached on a boat or by bicycle on land. If you're looking for a place to get away from it all, you should head to Stračinska.  
Aside from visiting the beaches, explore Croatia's other attractions as well. You can book private small shiop tours that will allow you to visit various islands, perfect for Croatia luxury travel seekers, this will include enjoying many beautiful beaches and lots of champayne.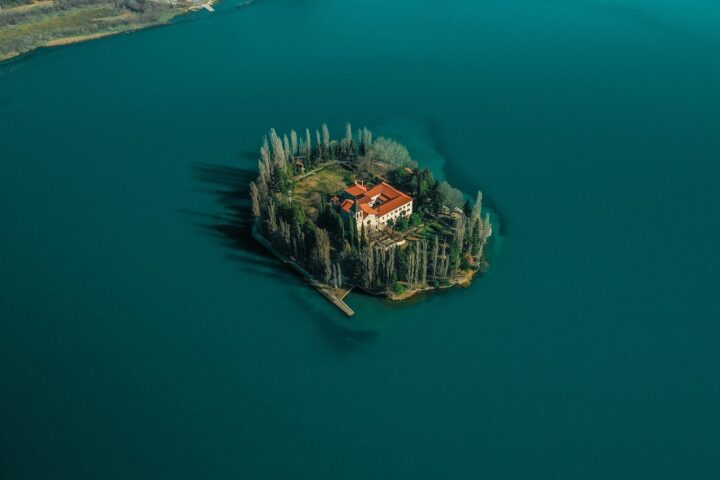 4. Mykonos, Greece
With its beautiful scenery, whitewashed villages, lively atmosphere, and attractive beaches, Mykonos is another great island to visit in Europe. It attracts visitors from around the world, especially those looking to enjoy a fun holiday at the beach.
You will find a variety of beautiful beaches in Mykonos, from the long sandy bays with pulsating beach bars to the more sheltered bays in the north.
Psarou beach is beloved for its luxurious vibe. In fact, this beach is a celebrity magnet and a great place to visit if you want to party with the rich and the famous. There are lots of great restaurants and posh beach bars in the area. It may be a bit crowded, but you are guaranteed to have a great time at this beach.
Super Paradise is another great spot for those who come to Mykonos to party. Lined with excellent beach bars, the vibe here is very lively. Of course, it's the beach that really draws the crowd. The water is crystal clear, and the sands are as fine as powder. There are also many great restaurants in the area serving delectable Greek cuisines.
Paraga's boho-chic vibe attracts the younger crowd. It gives off a chic ambience with fantastic beach clubs and restaurants. The water is shallow and inviting, while the bay is well-protected from summer winds. As such, this beach is also popular with families with kids.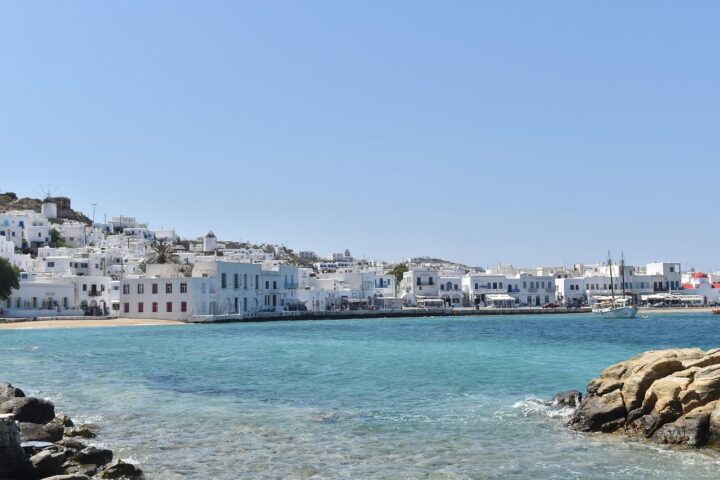 5. The Isle of Wight, England
Located off the south coast of England, the Isle of Wight is home to fantastic beaches. Featuring crystal clear waters sheltered by rugged cliffs, the beaches of Isle of Wight are truly stunning.
The beaches also offer a multitude of activities for all kinds of beachgoers, from swimming to surfing. If you're planning to go for a beach holiday in England, check out Backpacker Boy's list of the best beaches on The Isle of Wight.
Compton Bay is a hidden beach gem of the Isle of Wight. Sandwiched by Freshwater Bay and Brook, the bay has more than two miles of golden sands framed by imposing sandstone cliffs.
The beaches here are a favourite of surfers and those who love water sports. It's also a great spot to enjoy scenic walks and picnics while surrounded by the stunning views of The Needles and Tennyson Down.
On the east coast, you'll find Bembridge Beach, a popular spot for crabbing. Although it mainly consists of pebbles, shells, and stones, the sandy coast emerges during low tide, stretching toward Solent. Rock pools also appear along the strip of sand when the tide is low. Bembridge Beach is also famous for dinghy sailing and other water sports.
A short walk from Cowes is Gurnard Beach, perfect for those not fond of large and crowded beaches. It opens to the stunning views of the Solent. Sometimes, the beach hosts sailing regattas, making it a popular spot to watch yachts race.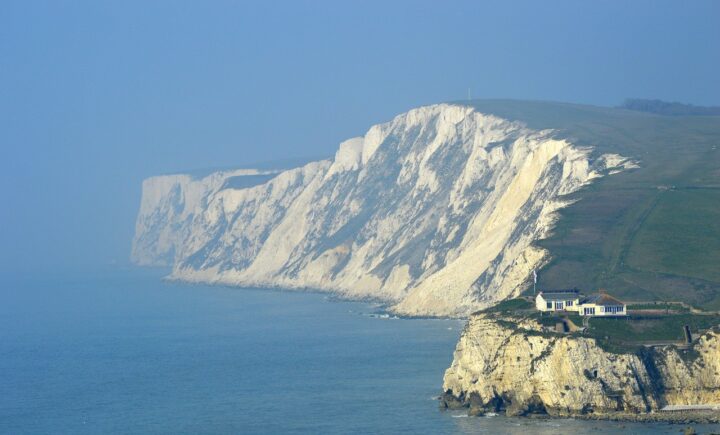 Summarizing…
If you want to visit wonderful beaches, start from: 
Majorca, Spain

Ibiza, Spain

Croatia's many islands 

Mykonos, Greece

The Isle of Wight, England
Planning your next trip?
Then don't forget travel insurance! You don't want to get stuck paying a ton of money and ruining your trip if you get sick or have an accident without travel insurance. WorldNomads is ideal for adventurous travelers, backpackers, or anyone looking to be protected during their trip. They cover almost every single activity you can image!

Already reserved your hotel or hostel? If not, we recommend Booking.com. They have a huge selection of hotels and hostels all over the world. Plus, in most cases, you can cancel your reservation up to a few days before the check-in date without any costs! 

Still haven't booked your plane ticket and want to save big? Take a look at Momondo. It's a flight aggregator that combines several other ticket search websites to make it easier for you to compare prices and make sure you are getting the best deal. 

And finally, will you need to rent a car during your trip? Then check out Rentalcar.com to search and compare car rental companies from all over the world in a single website. Then, you can find the cheapest price for the best car!