Last Updated on by Lohanna Reis
Looking for a new place to call home? The Golden State more commonly known was California, is an amazing place to live in. Ask anyone who lives here and they'll likely mention three things: the romantic weather, the diverse cuisines, and the relaxed, progressive culture.
Whether it's your first apartment hunting experience or your last, it's crucial that you have a plan. Listed below are 7 of the most important things to look for when renting a place in the Golden State but more specifically, San Francisco. Let's dive in!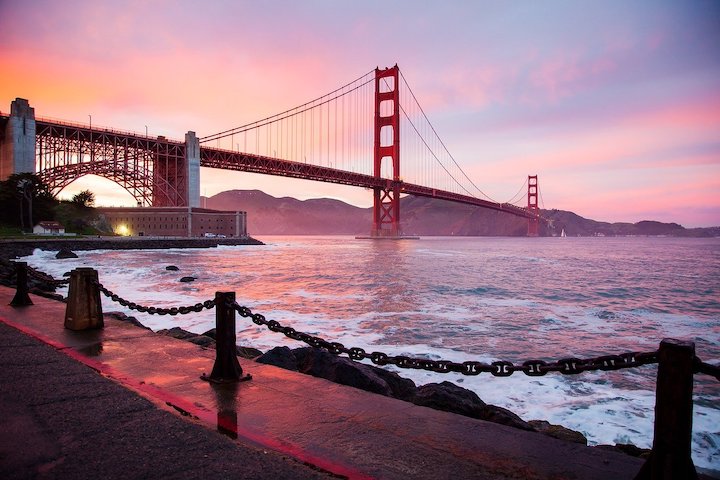 1. Rental Prices
As with any top city, rental prices in San Francisco vary widely depending on the neighborhood you choose to live in. The most expensive neighborhoods like Nob Hill and Russian Hill can easily run you $4,000 or more per month for a one-bedroom apartment.
But if you're willing to live in a less central location, you can find great deals on apartments: for example, Outer Sunset is a decent option for budget-minded renters.
Pricing also varies depending on the type of apartment you're looking for: luxury apartments with top-of-the-line amenities will obviously cost more than more modest ones.
But no matter what your budget is, living in San Francisco is an expensive proposition. According to recent data, the city has one of the highest cost of living in the entire United States. So be prepared to pay a premium if you want to call this beautiful city home.
Some noteworthy advice from us is before renting an apartment here, set a reasonable budget and stick to it. And remember, whatever budget you set should cover a non-refundable application fee, security deposit, and first month's rent.
2. Neighborhoods
Think about the location of the neighborhood and how safe it is. If you can afford to be picky, look for a place that is close to your place of employment, or near popular metro stations for an easy commute to work.
You might also want to select a neighborhood that is close to your preferred entertainment venues, grocery stores, and neighborhood amenities like schools, hospitals, community swimming pools, and so on.
There are many top neighborhoods in San Francisco, it's hard to choose just one! Whether you're looking for Victorian charm, a hip nightlife scene, or expansive parkland, there's a neighborhood for you.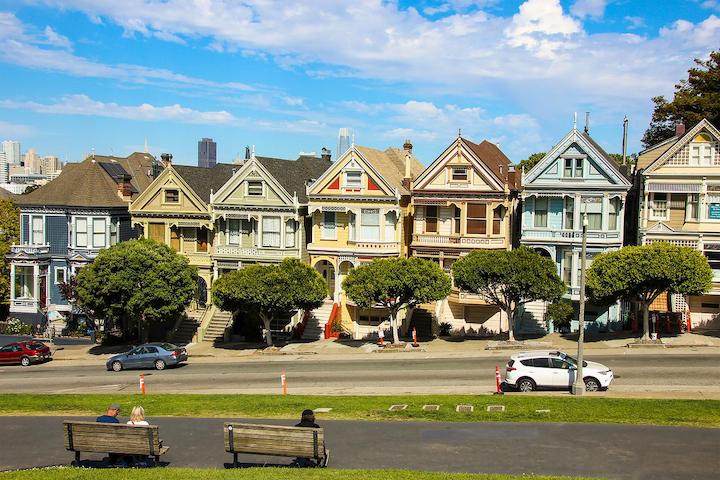 Here are just a few of the many wonderful neighborhoods worth checking out in San Francisco:
3. The Mission District
The Mission District is a vibrant, culturally-rich neighborhood with a large Hispanic population. It's known for its hipster bars and restaurants, lively music scene, and artsy shops.
4. The Castro
The Castro is San Francisco's freedom-loving LGBT neighborhood. It's named after its main street, Castro Street, which is lined with rainbow flags and proud businesses. The Castro is also home to the iconic Twin Peaks bar.
5. North Beach
North Beach is San Francisco's Little Italy. It's a historic neighborhood with a lively nightlife scene and some of the best Italian food in the city. Don't miss out on North Beach's world-famous bread pudding at Tosca Cafe.
6. The Haight
The Haight is one of San Francisco's most famous neighborhoods, thanks in part to its role in the Summer of Love. Today, it's a hippie haven with vintage shops, bohemian cafes, and alternative health stores.
7. Nob Hill
If you're looking for a classic San Francisco experience, Nob Hill is the place for you. This neighborhood is home to some of the city's best-known landmarks, like the Fairmont Hotel and Grace Cathedral. Plus, it's just a short cable car ride away from all the downtown action.
8. Outdoor space
The appeal of outdoor space has never been greater. A private backyard or balcony provides a small space for you to enjoy sunshine and fresh air while at home.
If you're not lucky to have an outdoor space at your San Francisco rental apartment, there's still hope. Many multi-unit buildings feature community gardens where tenants can relax and unwind.
Furthermore, many landlords are gracious enough to provide a dedicated space for renters to use, or at the very least, share their outdoor space with tenants.
9. Don't believe everything
It's easy to get caught up in the excitement of finding a new place to live. But those beautiful photos you see online don't always reflect the actual condition of an apartment.
Before signing a lease, it's important to carry out a physical inspection of the rental unit in person. While inspecting a rental unit, cross-check:
The floors, walls and carpets for stains or damages

The windows, lights and light switches to ensure they work

The thermostat and HVAC system

Check that doors and windows open and close properly

Safety equipment such as smoke detectors

The bathroom to make sure the toilet and faucets work

The refrigerator, stove and sinks in the kitchen

Make sure that locks are in working order
It's also essential to note any and all cosmetic issues you see. From scratches on the walls to broken blinds, leaky faucets to water damage, dirty air filters to broken HVAC systems, and beyond.
From the outside, take note of the condition of the building – is it well-maintained, or does it look neglected? If possible, schedule your visit during the day so that you can see the apartment in natural light. And be sure to bring along a friend or family member for an extra set of eyes!
10. Space available
For many renters, space can be a make or break feature — and that includes the home office space. Having a peaceful, dedicated space in the home can boost your productivity when remote working or studying.
Inside the unit, you may also want to have closets in the bathrooms and hallways, as well as some sort of pantry or broom closet.
External storage space is also a big plus if you're looking to store large and seasonal belongings, such as bikes and skis.
Consider an apartment that offers storage outside of the unit itself. This might mean a storage space within a basement or outdoor storage shed.
11. Pet policy
When looking for a place to rent in San Francisco, one of the things you'll want to consider is the pet policy. Some landlords allow pets while others do not. If you have a pet, it's important to find out if the landlord has any restrictions, for example on the type, maximum weight of the pet or number of pets that are allowed.
Some landlords charge a pet deposit or pet fee, so be sure to ask about this before signing a lease. While at it, keep in mind that even if a landlord does allow pets, there may be restrictions on where they can go on the property (for example, some landlords only allow pets in certain areas or prohibit them from going in the common areas).
Finally, be warned that having a pet in a building that prohibits them amounts to breach of the tenancy agreement and that can prove costly in the end.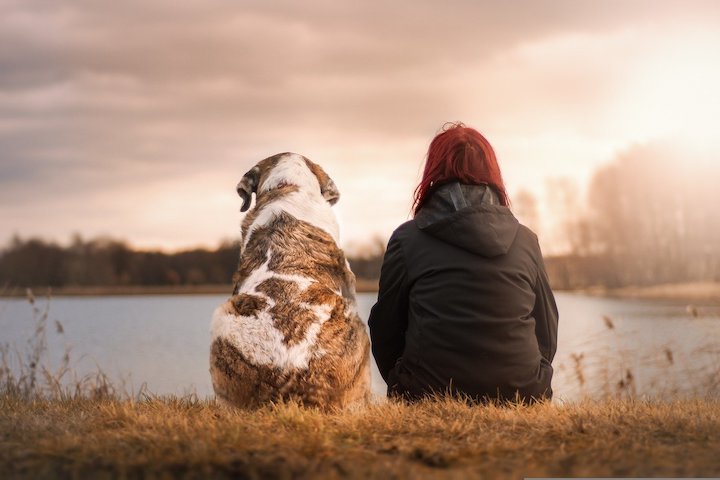 12. Amenities
Do you need an elevator? Does the apartment have a gym or is there an affordable gym nearby? Is there a dishwasher? What about a washing machine and dryer? Is there a Laundromat nearby?
These are all things that can make your life more comfortable, and you'll want to make sure that the place you're renting has what you need.
Think about your lifestyle and what you need in a rental to make your life easier. If you work out regularly, having a gym on-site will be important to you.
If you have a pet, you'll want to make sure there's a park nearby so they can get some exercise. And if you hate doing laundry, it's definitely worth finding a place that has in-unit laundry!
Finally, if you are on a tight budget, chances are you will have to make a few compromises. Even so, whatever you decide to forego, make sure you can put up with the situation before signing a lease.
Then…
are you ready to rent a place in the Golden State?
San Francisco is an amazing place to live, but the high cost of living means it can be difficult to find a place to rent that fits everything including your budget. However, with a little bit of research and some patience, it's possible to find a great place to call home in this beautiful city.
We hope that the seven tips we shared in this post will help you better prepare for apartment hunting. Good luck!
Planning your next trip?

Then don't forget travel insurance! You don't want to get stuck paying a ton of money and ruining your trip if you get sick or have an accident without travel insurance. WorldNomads is ideal for adventurous travelers, backpackers, or anyone looking to be protected during their trip. They cover almost every single activity you can image!

Already reserved your hotel or hostel? If not, we recommend Booking.com. They have a huge selection of hotels and hostels all over the world. Plus, in most cases, you can cancel your reservation without any costs up to a few days before the check-in date!

Still haven't booked your plane ticket and want to save big? Take a look at Momondo. It's a flight aggregator that combines several other ticket search websites to make it easier for you to compare prices and make sure you are getting the best deal.

And finally, will you need to rent a car during your trip? Then check out Rentalcar.com to search and compare car rental companies from all over the world in a single website. Then, you can find the cheapest price for the best car!