Last Updated on by Rodrigo @ OutofYourComfortZone
For many couples, a honeymoon is an extension of their wedding celebration. The beautiful ceremony, the fancy reception, and then the dramatic departure as they leave for their honeymoon, cheered on by friends and family.
So it's natural for newlyweds to seek faraway romantic cities or exotic islands to honeymoon. They're celebrating their marriage, knowing that life, work, and responsibilities await them upon their return. And after all the wedding preparations, they're ready to have fun, relax, and celebrate, just the two of them.
The African honeymoon safari experience is calling to more and more couples. Many couples want to experience something off the beaten track, something stunning and close to nature, but still luxurious and comfortable.
A luxury safari honeymoon offers it all. In the African wilderness, you and your favorite person can share an extraordinary honeymoon experience. From the comfort and privacy of your camp, you'll witness together the sight of some of the most iconic wildlife species in their natural habitats. Relax in utter peace and tranquility, far from civilization. Stare in awe at gorgeous sunrises and sunsets beyond the most dramatic landscapes imaginable.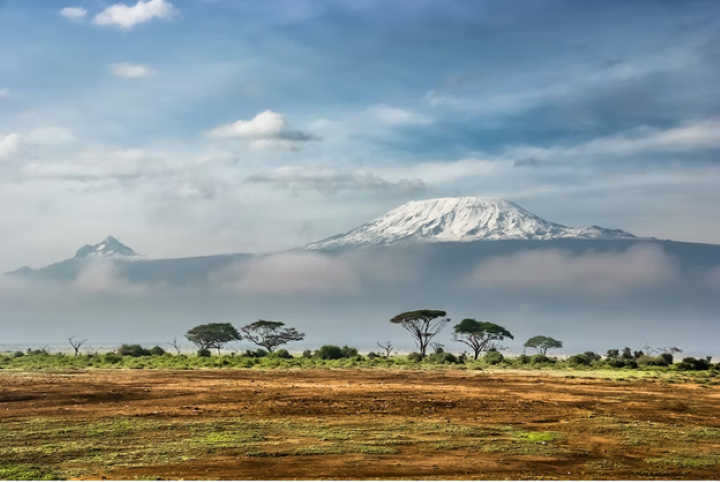 In Africa, couples can enjoy a mix of safari, island, and beach destinations, ideal for a romantic honeymoon. Let's find out more:
1. Breathtakingly Beautiful Africa
We all respond to beauty. And when beholding it, we're aware of a sense of well-being and awe. An African honeymoon safari promises vistas and sights unlike anything anywhere else. And to gaze upon the African wilderness and its wildlife, hand in hand, with love in your heart, is one of life's sweetest opportunities.
Imagine walking through forests, spotting rare birds and wildlife, or driving out among the Big Five. One option for couples is a luxury safari in Tanzania, with its unique and abundant wildlife and vast wildebeest migration across the Serengeti. Or the chance to gaze across endless plains at the sight of Kilimanjaro rising up from the horizon.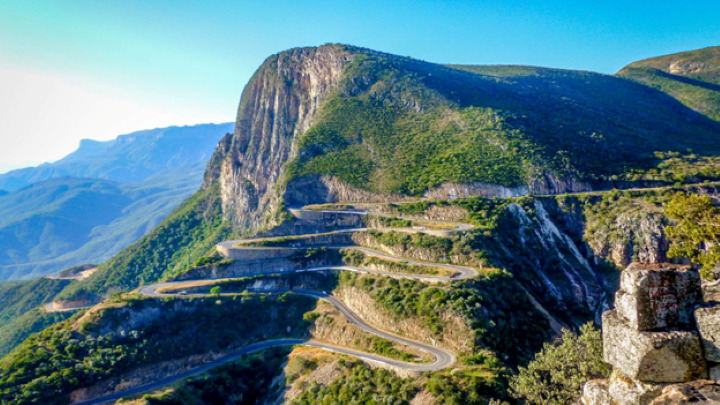 2. Tranquility and Privacy
Honeymooners love privacy, and African honeymoon safaris have lots to offer. Luxurious safari lodges offer couples beautiful suites, private terraces, and swimming pools.
Enjoy a cocktail on the patio after a dip in the pool. Request a romantic candlelit dinner under the stars, or book a private truck and ranger for the ultimate romantic wildlife experience.
3. Cozy Campfires
A campfire on a cool night adds to the enjoyment of an African safari evening. Imagine relaxing, all cozied up to each other, hearing the crackle of the fire, and watching sparks shoot high into the clear night sky. And imagine a blanket of stars shining brightly overhead, the milky way so clear, so distinct, and like you've never seen it.
This is not a dream but a moment in time; you and your loved one taking in the loveliness of an African evening. A perfect way to unwind from a game drive, hike, or sightseeing excursion.
And right at your fingertips, you'll find delicious dishes and exotic drinks. You'll relax into the evening, the beat of a tribal dance lulling you away from your old life, present to the magic being made between you, at one with the world.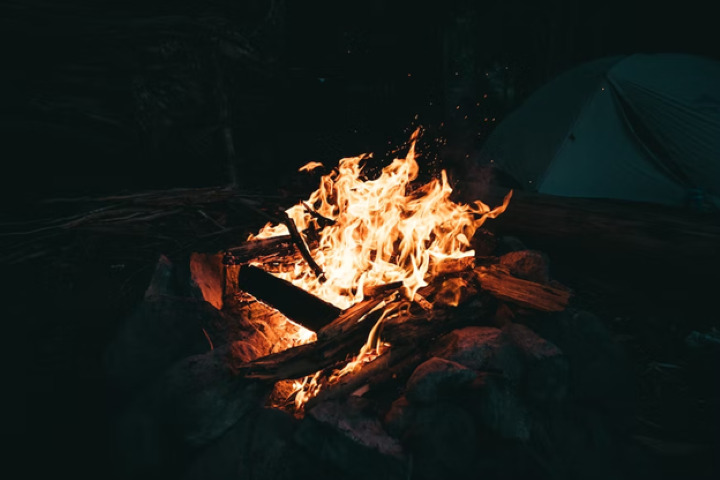 4. A Luxurious Experience for the Newlyweds
When anticipating a luxurious honeymoon, couples are looking to be wowed by the grandeur of the accommodations, service, amenities, and activities—and set in a little patch of Heaven, too. And when couples are planning for luxury, they think of five-star hotels, romantic, well-appointed tented camps, fine dining, and exclusive private safari lodges. They want it all, including air-conditioning!
And they'll get it. Some camps have honeymoon lodges set aside for lucky couples, offering an unforgettably romantic African honeymoon experience in some of the world's most picturesque and ideal destinations.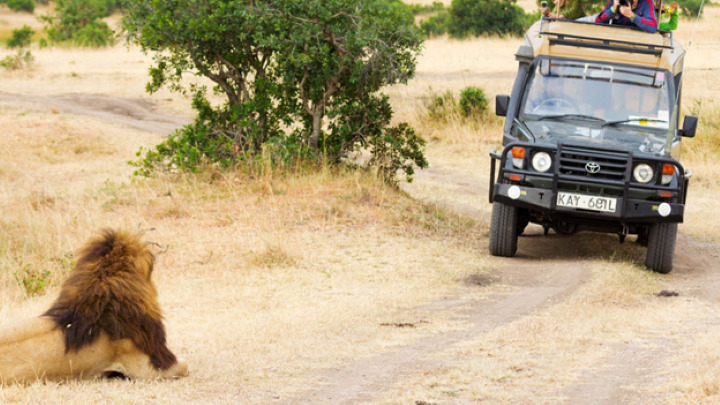 5. The Thrill of a Lifetime
If you and your spouse enjoy exciting challenges, an African safari should move to the top of your honeymoon destinations bucket list.
Getting up close and personal with a male lion on the hunt or a herd of elephants running through the bush ups the ante for excitement.
You'll have a front-row seat to nature, wildlife always on the prowl for their next meal. You'll feel the tension, root for the prey, yet want to see the hungry lion cubs get fed. It can seem surreal, observing it all up so close. A true adventure. Most couples never forget these moments. It's all on such a scale, unpredictable, and in such a dramatic setting.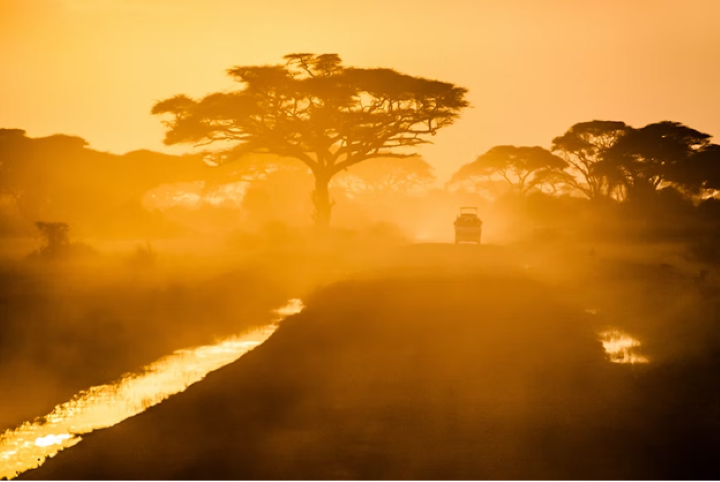 6. The Most Delicious Dishes You'll Ever Taste
If you love to try new food, then this is one more thing you'll love about an African safari. Visitors who enjoy all the local delicacies add another dimension to how they experience a foreign country. A Tanzanian honeymoon safari will provide ample opportunities for an adventurous couple to taste local dishes and specialties.
In Africa, healthy foods abound; lots of organic produce and unique spice combinations make for happy eating. Luxury safari lodges have exceptionally trained chefs and staff offering traditional cuisine to guests.
And you'll come to understand why the locals love certain meals. You'll have the opportunity to sample the favorite Swahili dishes throughout eastern Africa.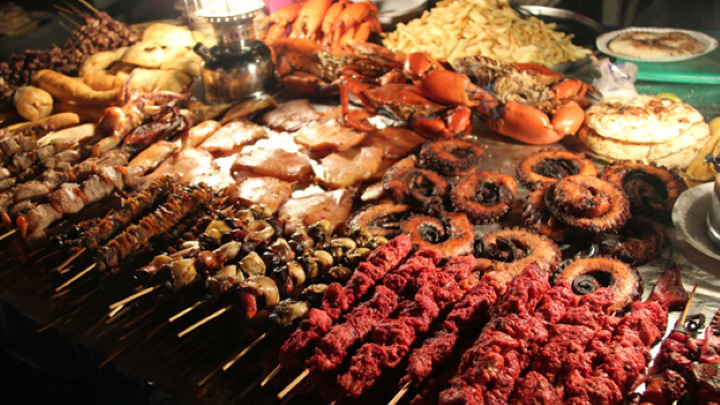 7. Broaden Your African Perspective
African safaris offer more than candlelit dinners, cocktails, and buffets. There's so much to learn about this fascinating continent's geography, geology, history, and people.
Leverage your honeymoon to enjoy African cultural adventures. An African safari opens massive doors for you to discover new places, learn more about the cultural diversity across the continent, and meet amazing people from local communities.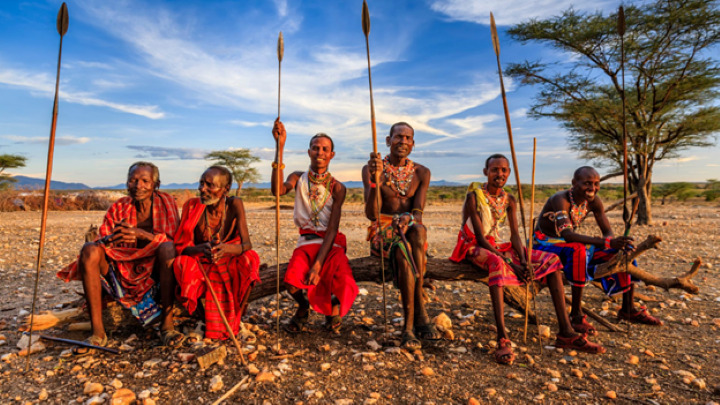 8. Hot Air Balloon Rides Over Stunning Landscapes
It isn't possible to overstate the extraordinary grandeur of a hot-air balloon ride. We promise it will be a highlight of your honeymoon and one of the most spectacular things you may ever do in your lifetime!
And imagine, after floating high above a stunning landscape with the sun rising in the morning sky, returning to camp only to find a delicious champagne breakfast waiting for you and yours.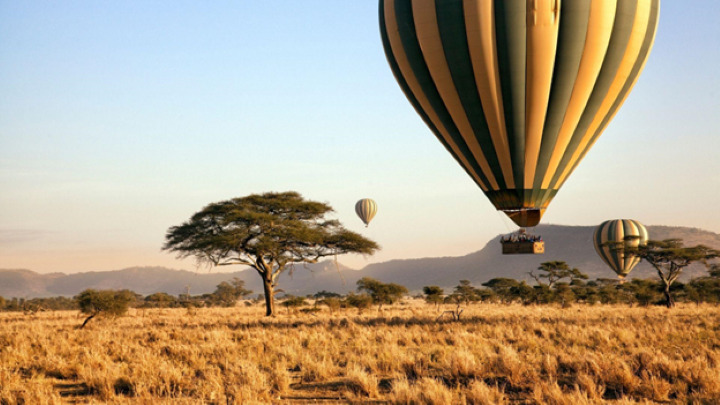 9. Try Something Different
Couples who love adventure find Paris, the Bahamas, or Venice a little too chilled for their taste. Everyone wants to create new and exciting memories unique to their relationship. An African safari may have been on both your bucket lists, so here's a chance to go big on an African honeymoon safari.
It will be a novel and adventurous experience, a trip to offer you both a sense of satisfaction in fulfilling a shared dream. You'll be able to look each other in the eye and ask, "What's next?"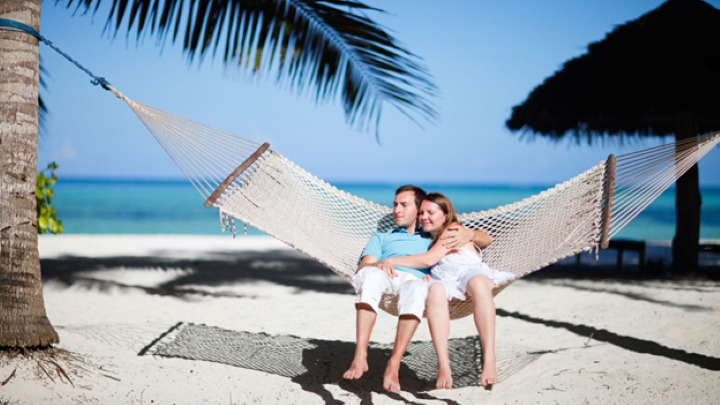 10. Spectacular Islands and Gorgeous Beaches
Any list of top reasons for honeymooning in Africa isn't complete without mentioning the magnificent islands off its eastern shores. In fact, these islands deserve a standing ovation. Zanzibar, Lamu, Mauritius, the Maldives, and Seychelles, each unique from the others, each offering superb luxury honeymoon safari accommodations with plenty of activities for everyone to enjoy.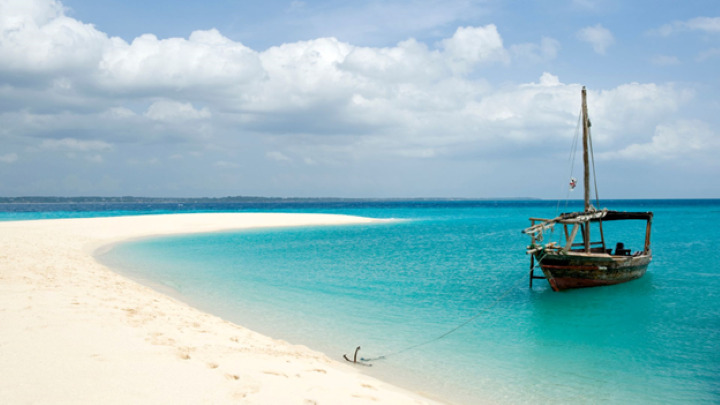 11. Great Spots for Stunning Photos
Some couples want a honeymoon destination beyond Las Vegas, Niagara Falls, or even the Eiffel Tower. Way beyond—and not that each of these destinations doesn't offer its own brand of excitement. But many couples want something more creative, adventurous, and unique. Someplace they can snap a selfie with an elephant or a giraffe, with a few iconic baobab trees in the background.
The photos you take on your African honeymoon safari will offer an enduring reminder of how you once traveled to the other side of the globe on your honeymoon. Something you can hold in your hand and remember the sense of adventure that carried you both to Africa.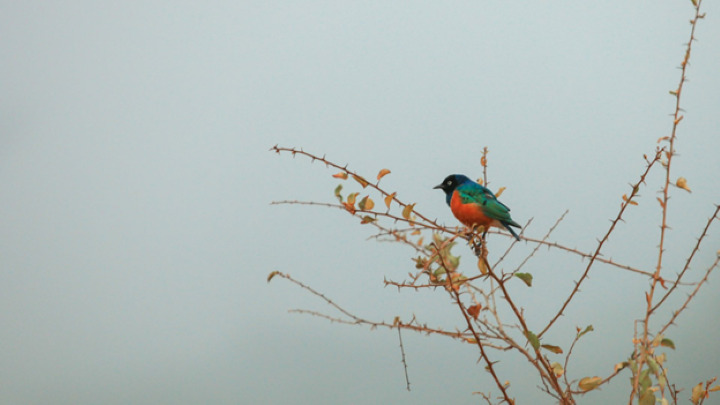 Final Thoughts
An African safari honeymoon—what a way to settle into married life! Exhilarating moments will flow into times of pervasive peace and tranquility. Staggering scenery, magnificent beyond anything you've ever seen, will flow into evenings spent together in front of a campfire, quietly staring up at the stars.
An African honeymoon can be everything you hope it to be. It's not just the wildlife, vast savannahs, gorgeous beaches, mountain tops, or scuba diving. And it's not just about the people who can tell you stories about the land. It's the whole package; whatever fulfills your dream of the perfect African safari honeymoon.
Planning your next trip?

Then don't forget travel insurance! You don't want to get stuck paying a ton of money and ruining your trip if you get sick or have an accident without travel insurance. WorldNomads is ideal for adventurous travelers, backpackers, or anyone looking to be protected during their trip. They cover almost every single activity you can image! Plus, you can have a 5% discount with the coupon code comfort5.

Already reserved your hotel or hostel? If not, we recommend Booking.com. They have a huge selection of hotels and hostels all over the world. Plus, in most cases, you can cancel your reservation without any costs up to a few days before the check-in date!

Still haven't booked your plane ticket and want to save big? Take a look at Momondo. It's a flight aggregator that combines several other ticket search websites to make it easier for you to compare prices and make sure you are getting the best deal.

And finally, will you need to rent a car during your trip? Then check out Rentalcar.com to search and compare car rental companies from all over the world in a single website. Then, you can find the cheapest price for the best car!