Last Updated on by Rodrigo @ OutofYourComfortZone
The most obvious purposes of living in a beach city are direct access to the ocean, scenic views, and a bunch of leisure activities. Relaxation is the main objective of people who want to retire in a city on the sea.
People who live a secondary life look forward to considering it an investment for expandable income. Although other aspects are not the first things to consider, beach life can be benefited with wide career opportunities, similar taste communities and a couple of health benefits.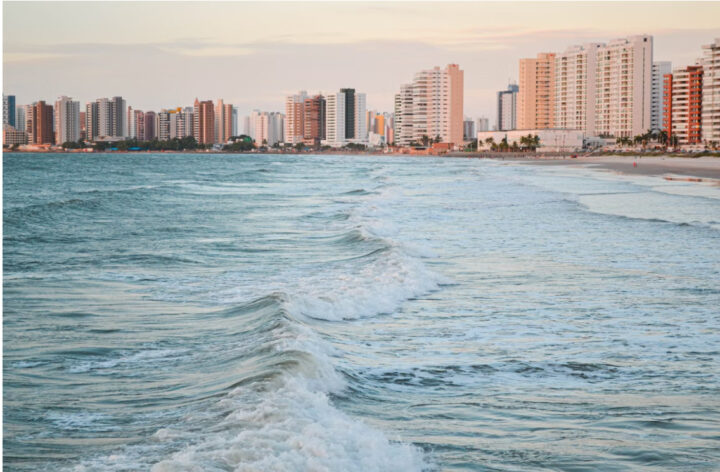 5 Stunning Cities to Lead a Coastal Lifestyle
1. Miami, FL
You get everyday access to world-class beaches, rich culture, and a vibrant party hub by choosing Miami as your home. Miami is as busy at night for having people in the liveliest nightclubs as it is during the daytime when people explore the best hotspots around. It has the glamor of attracting high-profile individuals like celebrities.
As a coastal metropolis of Southern Florida, Miami offers a wide variety of the most beautiful real estate in the country. The city receives a unique visual identity with the Art Deco architecture that is prominent in the south beach area; it contributes to distinctive designs with colorful pastel paints and neon lights.
The aesthetics of such beachside accommodations can be a strong attraction for people who appreciate the charm of an ocean city.
The city has a tropical monsoon offering consistent breeze and comfortable weather year-round. A Im part from the gourmet dining and active funlife, Miami remains one of the healthiest places to live in; 75% inhabitants practice a healthy lifestyle.
2. Port Aransas, TX
Port Aransas is a charming coastal city by its own unique appeal and beauty. The historic landmarks (e.g., Port Aransas Lighthouse) add character to the maritime history of the city. Port Aransas offers tourists and residents access to the wide stretches of beaches standing along the Gulf of Mexico.
The beaches are perfect for sunbathing, swimming, beachcombing and other water sports. With the sand dunes and coastal vegetation, Port Aransas is a desirable city for reinventing the beach life.
Port Aransas has a welcoming small-town vibe which attracts many texans. It is located on Mustang Island, which spreads an island-like relaxed pace. Its closeness to the Aransas National Wildlife Refuge allows visitors to closely see whooping cranes and dolphins that are popular in the city.
There are rental options and beachfront accommodations in Port Aransas, which contribute in making the city a convenient getaway. It offers homebuyers a choice of water vistas, as some properties offer the view of Corpus Christi Bay. Waterfront houses with canal access are highly sought-after.
3. Cannon Beach, OR
Cannon Beach is a beautiful, rockview city nestled along the Pacific Ocean. It has a fantastic array of wildlife and nature encounters which are numerous reasons to love the city as a local. There are fascinating tide pool creatures living at the edge of the sea. Moreover, the city offers a lot of beachside activities and hiking trails for nature lovers.
The 128 days of sunshine provide people living there with the breathtaking views on the Oregon Coast. The temperature rarely sets below 32 degrees fahrenheit. The city landscape is strongly framed by rainforest. While many visitors try to avoid the possibility of rain, locals take it as a sunbreak that means rainbows in the wildly dramatic skies.
Though the living cost in Cannon Beach is much higher, it offers a luxurious lifestyle. The market includes a balance of inland and seaside properties with a variety of architectural styles. Local builders take advantage of the excellent southern solar exposure in constructing award-winning homes at this location.
4. Lake Worth, FL
Lake Worth Beach (formerly Lake Worth) is a east-central city of 7 square miles, the artistic soul of Palm Beach County. Irrespective of not having the same prominence as other beach cities of Florida, Lake Worth offers a beautiful family-oriented beach experience at a lower expense.
People who have been there claim this place to be a true treasure to enjoy fantastic nightlife. It offers stunning landscaping with its unique cast of characters.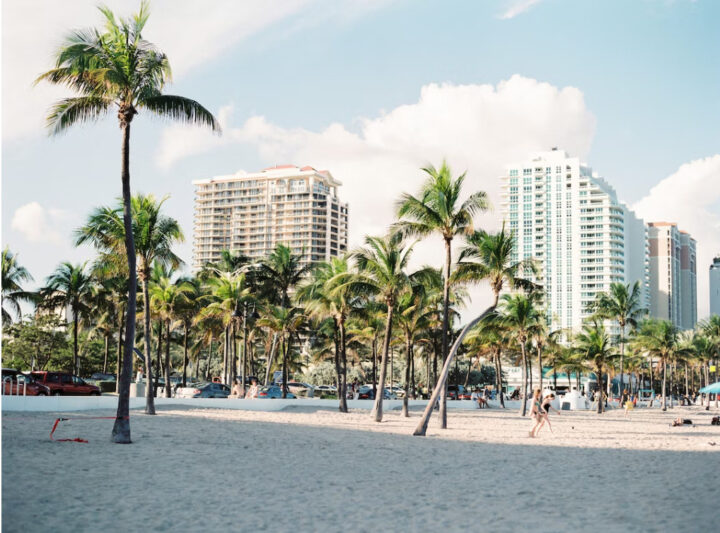 The city has pleasant temperatures supported by fewer windy days and a high share of waterways. Unlike many coastal locations, Lake Worth boasts warm waters in the winter. Water activities and swimming remain popular even in January because of this.
Many Lake Worth neighborhoods are in close proximity to the beach, an opportunity for those looking to live near the ocean. The communities of Eden Place offer high-end homes for luxury living on the seaside. For a multi-family living, Bryant Park is quite popular that runs along the waterfront. Many homebuyers with horses are facilitated by the equine estates in Homeland to reside in Lake Worth and enjoy facilities of both equestrian and beach lifestyle.
5. Honolulu, HI
Honolulu, Hawai, sits along the southeastern shore of Oahu Island. It embodies the Pacific lifestyle with its stunning coastline and waterfalls. It has a considerable number of beaches. Waikiki can be well described as a crescent of white sand that gives way to turquoise ocean water.
Living in Honolulu means that every day is ready for your favorite outdoor recreation and fantastic weather. You experience unique festivals in Honolulu communities. The dining scene is a fusion of cultures that is reflected in its local cuisine. With offering new tastes, life on beaches also includes hula performances and live music. In addition, the city features high-end boutiques and shopping centers.
Honolulu is home to ultra-luxury properties, including unparalleled amenities. Most houses feature open floor plans to maximize natural light and airflow. Private swimming pools are common in Honolulu properties. Typical of this modern beach city, many homes come equipped with smart systems, updated infrastructure, and energy-efficient appliances.
Are beach homes affordable?
Beach homes are hardly cheap, as influenced by high demand and low supply of inventory. Due to the premium on coastal real estate, homes are often listed at higher prices. There are also costs associated with housing, such as insurance fees, high borrowing costs and monthly bills that make living near the beach relatively expensive.
Beach homes have special facilities that are not found elsewhere. The splendid offerings of specific locations eventually attract even more home buyers, resulting in a gradual increase in property prices. There are a few markets and disregarded sea towns where coastal living may be affordable.
Most affordable places for buying a beach house in 2023,
Atlantic City, NJ

Crescent City, CA

Grand Isle, LA

New London, CT

Myrtle Beach, SC

Gulfport, MS
Common threats coming with coastal communities
A beachside life is not all about fun. Those who want to live by water also embrace the challenges coming along. Seaside areas threaten local life with extreme natural events such as hurricanes, storms and landslides. It is always possible for coastlines to be eroded and the sea level to rise.
A beach property may require more frequent maintenance and repairs than any casual home. The high probability of property damage can result in higher insurance premiums. Besides, in the peak vacation seasons, the privacy of beach life is also continually affected by tourist crowds.
In beach cities, the ocean is a part of everyday life. They embody the seamless integration of natural splendor and exciting lifestyles unfurls. Consider everything that may concern you in selecting a city so your life aligns comfortably with beach-centricity.
Planning your next trip?

Then don't forget travel insurance! You don't want to get stuck paying a ton of money and ruining your trip if you get sick or have an accident without travel insurance. WorldNomads is ideal for adventurous travelers, backpackers, or anyone looking to be protected during their trip. They cover almost every single activity you can image! Plus, you can have a 5% discount with the coupon code comfort5.

Already reserved your hotel or hostel? If not, we recommend Booking.com. They have a huge selection of hotels and hostels all over the world. Plus, in most cases, you can cancel your reservation without any costs up to a few days before the check-in date!

Still haven't booked your plane ticket and want to save big? Take a look at Momondo. It's a flight aggregator that combines several other ticket search websites to make it easier for you to compare prices and make sure you are getting the best deal.

And finally, will you need to rent a car during your trip? Then check out Rentalcar.com to search and compare car rental companies from all over the world in a single website. Then, you can find the cheapest price for the best car!