Last Updated on by Rodrigo @ OutofYourComfortZone
If you want to travel long-term with your family, renting out your home could be an excellent way to earn extra money while having fun. Because you will be away from your home for approximately a year, you may decide to lease the house to a tenant who will occupy the space for the following year.
In this case, your house is not empty, but it is earning you money while you travel the world. Renting out a house is not something that everyone can do. Some homeowners worry about having another person live on their property.
As a result, before making this decision, you should be sure that you believe in the concept. This article, on the other hand, discusses five different ways to rent out your home while you travel the world.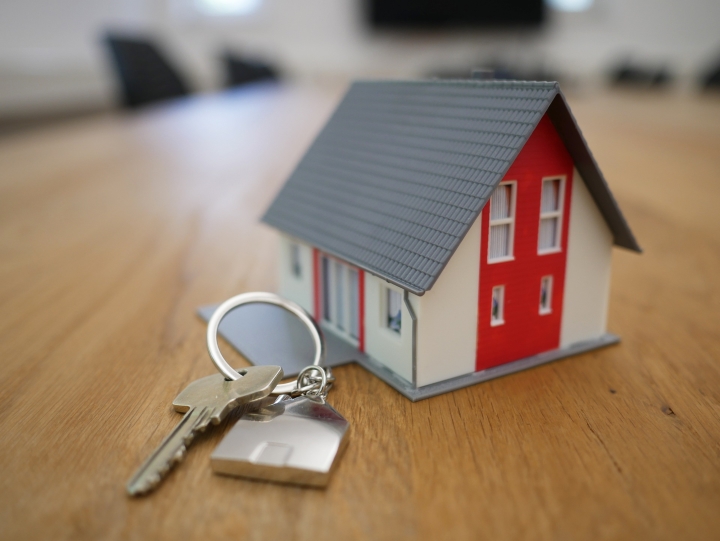 1. Decide how much to rent: Before you put your house up for rent, you should know how much people pay to live in your type of house. A proper market survey can provide you with a rental valuation for your property.
Investigate the real estate market and discover how much people are willing to pay to become tenants in similar houses. If you're happy with the rent, you're good to go. If you are not happy with the rent, then check ways on how you can change your house to increase its value.
For example, check ways how to make your house more energy-efficient, get some new paint that gives your home a fresh and modern look, upgrade your doors, check different kitchen designs to make your kitchen space more attractive, and do the same when it comes to bathroom remodeling.
On the other hand, what you can do is declutter your rooms to make your house look like it has a lot of space, do the same in your basement and make it look organized, and add plants or other decorations because such small details usually change the whole room appearance, and lastly just make sure you keep your house clean.
You must also ensure that your home is in good condition. If your home requires repairs, ensure they are completed before your prospective tenant arrives. If your house is in poor condition, it may affect its value, so you should avoid anything that would lead to that.
2. Consult real estate experts: You can work with a property management company in NYC, Boston, or elsewhere, to help you manage the process and make it less stressful. Property management companies are made up of real estate experts who know the market better than you do.
So collaborating with them is one of your best options. When working with management companies, you must ensure that they understand the rules that govern your property. If you have a specific type of tenant in mind, let them know so that they only accept applicants who fit your criteria.
You must also negotiate with them ahead of time to determine how they will benefit from the service.
3. Use online renting platforms: If you prefer to rent on your own, you can do so through online rental platforms. There are numerous websites where you can list rental properties. Zillow is a well-known rental website.
You must post captivating images of the property you want to rent and include all necessary information for your tenant. Although some tenants prefer to work with individuals, others prefer to work with real estate agents.
As a result, you should make your listing credible and put yourself within reach. Include your contact information in the listing so your potential tenant can contact you with any questions about the property.
4. Explain how things work: You should explain how things work to your tenants so that they do not cause damage to your property. When tenants move into a fully furnished home, they may not know how to handle certain items. You can assist them by explaining how the electronics or other household gadgets work.
If you decide to work with a management company, you must explain everything to the agent you are collaborating with. They will then communicate with your tenant. Labels could also be used to describe where they can find things.
You could also apply the description to doors. For example, use a large piece of paper with the word "Kitchen" boldly written on it to inform your tenant that "this is the entrance into the kitchen." Doing this would make it easier for your tenant to navigate the house, and it would also help reduce damage to your valuables.
5. Set house rules: Every homeowner has rules that govern their homes, so you must ensure that you set rules. Your tenants should understand what is acceptable and what is not. Before agreeing to rent your home to a tenant, you must discuss your rules and regulations.
If the tenant agrees to your rules, you're good to go; if not, find someone else. Setting house rules, however, allows you to accept a tenant who will take care of your property and cause less damage.
For example, mention any rules you may have about pets, maintenance, repairs, cleanliness, damage deductions from the security deposit, lease renewals and notice periods, paying the lease on time, late fees, and other rules to make sure that both parties understand each other in different aspects that are important to be discussed when renting out your house.
While traveling for an extended period, you should consider what you will do with your property. It's not a bad idea to leave your house empty, but it's even better if your house makes you money while you're away cruising the world.
In sum…
To make money while you are not there, consider renting out your home is what we discussed in this article. Besides this, the above tips regarding payment, consulting property management professionals, and using online renting platforms, will help you get your house on the market.
After you find potential candidates who like your house you should also explain how everything works to come to an agreement, and what rules tenants should follow whenever they start living in your space.
Planning your next trip?