Last Updated on by Rodrigo @ OutofYourComfortZone
Get outdoors, party on the beach, catch a theatre show or attend one of the many sporting events on offer. There are 20 activities and days out you shouldn't neglect when you're in Miami, and we're here to discuss them all.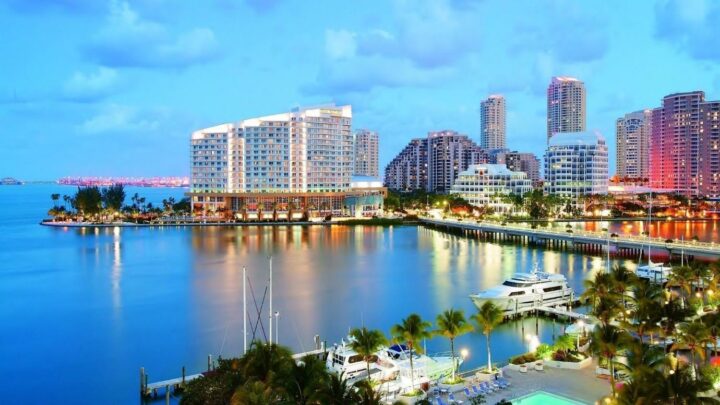 1. Film loves can't miss the Miami Film Festival
Of course, avid film lovers would dream of visiting Cannes or Sundance to preview the exclusive and unseen films of international cinema. However, did you know that Miami has its very own world-renowned film festival? 
If you're visiting the 303 in March, you can attend the 10-day festival loaded with short films, documentaries, and features.  
2. The Adrienne Arsht Center for the Performing Arts 
The awe-inspiring architecture at the Adrienne Arsht Center is worth the trip alone. However, as the home of the Zoetic Stage, the Florida Grand Opera, and the Miami City Ballet, visitors will be delighted with the performing arts. Furthermore, this venue sometimes hosts the Cleveland Orchestra and the New World Symphony, further adding to its reputation as one of the hot spots for Performing Arts in the USA. 
3. Professional Sports at its Finest 
Each year Miami boasts a plethora of electric sporting events to attend. Locals and visitors can indulge in some NBA action at the Miami-Dade Arena and watch the Miami Heat dunk on their opponents. You can catch the latest sports events in Miami by checking the schedule available at JoeHandPromotions.
And when it's football season, the Hard Rock Stadium is 65,000 capacity stadium hosting NFL games with the Miami Dolphins and is the annual location for the Miami Open tennis tournament.   
Most recently, the F1 Grand Prix in Miami builds is excitement on top of excitement, but Florida gambling law means you can't place any bets in the state, even at the best online sportsbook. So avid sports bettors may require an extended trip to a neighboring state for sports wagering action.    
4. Shopping on Lincoln Road 
Once referred to as the "Fifth Avenue of the South," Lincoln Road Mall is a hot spot for cafes, lounges, and cultural venues with endless shopping opportunities. 
Discover venues such as the Colony Theatre alongside glamorous houses and countless blocks of stores and boutiques to keep your shopping hunger fed for hours.  
5. LIV Miami 
The most famous beach-designated party destination in the United States attracts Hollywood celebrities for its vibrant nightlife, known as LIV Miami. This venue recently re-opened, and its event schedule is regularly packed with A-list performers for partygoers wanting to dance, drink, and socialize until dawn.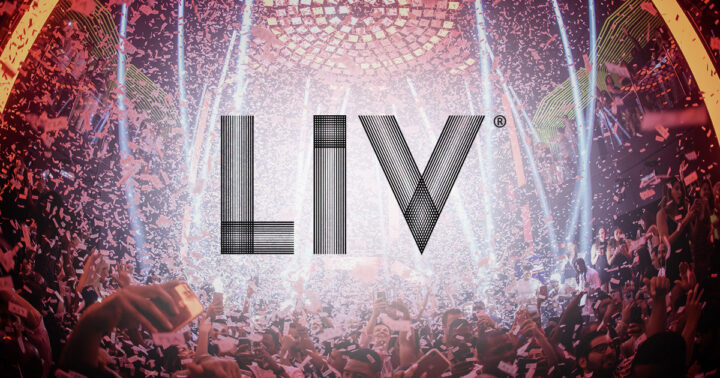 6. Espanola Way
While it's often been outcasted by Lincoln Road, the European charm and charisma of Espanola Way is the perfect stop for those seeking a diverse selection of shops, elegant cafes, and aesthetically pleasing hotels that can transport you to another world. 
Bar hop down the tree-lined streets, experience the live music and remove yourself from Miami without actually leaving the state. 
7. Everglades Boat Tour 
Florida's most prominent national park spans 1.5 million acres of wetlands, so don't expect to cover much ground on foot. While it can be explored on foot and bike, the most common approach for exploring this amazing park is via boat. Flying over the marshes on a boat provides a breathtaking experience of the Everglades.  
8. Vizcaya Museum 
There aren't many Instagrammable moments that can level with the backdrop's found inside and outside of Vizcaya Museum & Gardens. This Italian Renaissance-inspired villa in Coconut grave is a huge attraction in Miami. The house alone is Situated on 43 acres of land, but you'll additionally discover spectacular landscaped gardens and 16th to 19th-century antiques and décor.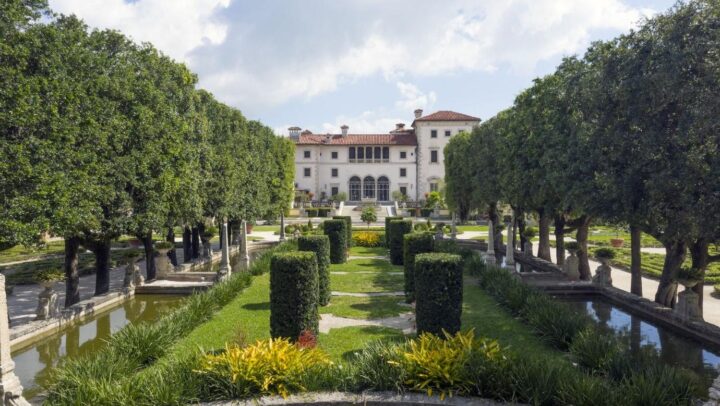 9. Wynwood Walls Street Art 
The lone outdoor museum in Miami is dedicated to graffiti and street artists. Find more than 50 murals painted by artists worldwide, and join the long list of selfie-takers who've captured vibrant colors and unforgettable wall art. 
10. Fairchild Tropical Botanic Garden  
Last but certainly not least is the 83-acre Fairchild Tropical Botanic Garden – named after the famous botanist and Miami local David Fairchild. The tropical setting at Fairchild's emulates a rainforest with a sunken garden, a huge vine pergola, and is a museum of plants. Furthermore, the gardens offer kids, pets, and adult activities during the summer, so be sure to check the schedule.   
11. Miami Beach  
Most people visualize sandy beaches and the shining sun when they think of Miami. And there's no better place to soak up some rays than a trip to the infamous Miami Beach.
Technically, the beach is located outside Miami on an island. However, it's highly accessible and simple to get to and isn't strictly for beachgoers, as the Art Deco district is filled with unusual but breathtaking buildings. 
12. Little Havana  
With top-quality restaurants, food stores, social areas, and a wealth of entertainment, the Latin cultural explosion found at Little Havana is a must-visit location for Miami visitors and residents. As you're surrounded by dance-enticing Latin music while walking through street art depicting legendary Cuban figures, we guarantee you'll feel engrossed in the idiosyncratic cultural ambiance.
Calle Ocho is the heart of Little Havana, but in recent years you'll find the majority of this district has been transformed into a welcoming area in its entirety.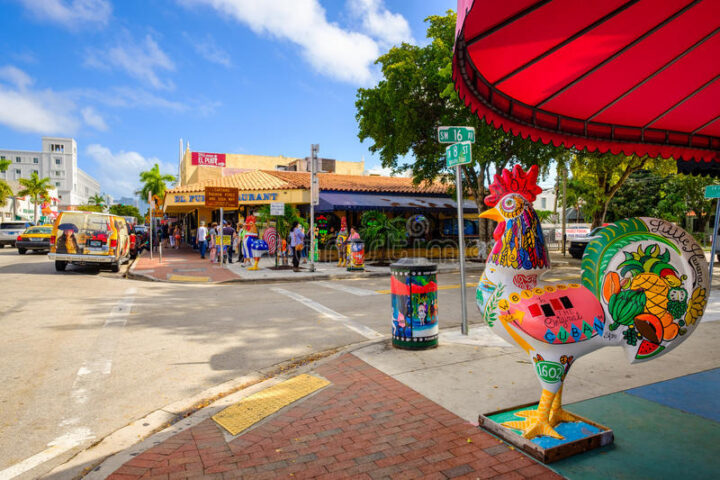 13. Swim with Dolphins at The Miami Seaquarium  
The Miami Seaquarium has rescued many of Florida's endangered aquatic marine mammals, and it's a solid family favorite with daily shows involving killer whales, dolphins, and various ocean mammals. Visitors can also visit the huge observation tanks housing a host of sharks, tropical fish, and alligators. 
And if that isn't enough, sign-up for the "swim with dolphins" program as you get up close and personal with one of the dolphins. Touch, shake hands, and learn training signals with some of the planet's most intelligent creatures.  
14. Ocean Drive  
For an affordable, more relaxed day/night, discover one of Miami's most beautiful skylines and scenic pleasures, and visit Ocean Drive. Alongside the Oceanfront of Miami Beach, Ocean Drive is a popular tourist hot spot with notable structures like the Beacon. The surrounding buildings and décor are like no other, and this trip will unquestionably assist you in embodying the Miami culture.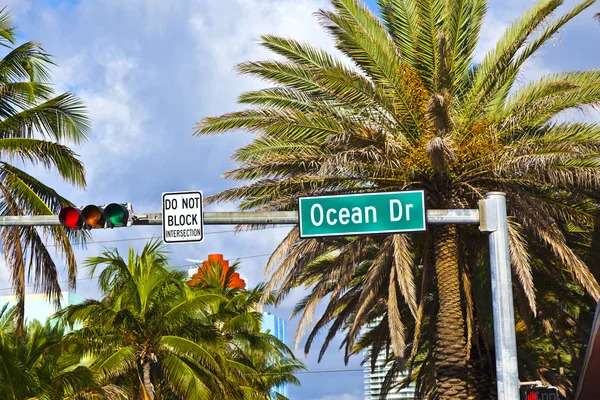 15. Jungle Island  
Previously known as Parrot Jungle, one of the must-see attractions in the city of Miami is now known as Jungle Island and is located on Watson Island – just minutes away from Downtown Miami. 
The interactive experiences on offer at Jungle Island are the perfect way to engage and give visitors a sense of adventure and discovery. Shows are held daily, so you'll never miss out on the action. 
16. Bayside Marketplace  
With more than 140 unique tourist shops and restaurants, Bayside Marketplace is an ideal shopping trip that truly has everything. From chain stores to local family-run boutiques, this outdoor mall is great for for shopping while enjoying Miami's beautiful weather. 
It's found on Miami's waterfront. While many locals utilize this area for its vibrant atmosphere and bay views, the daily live music and exciting vibe also cater to tourists alike.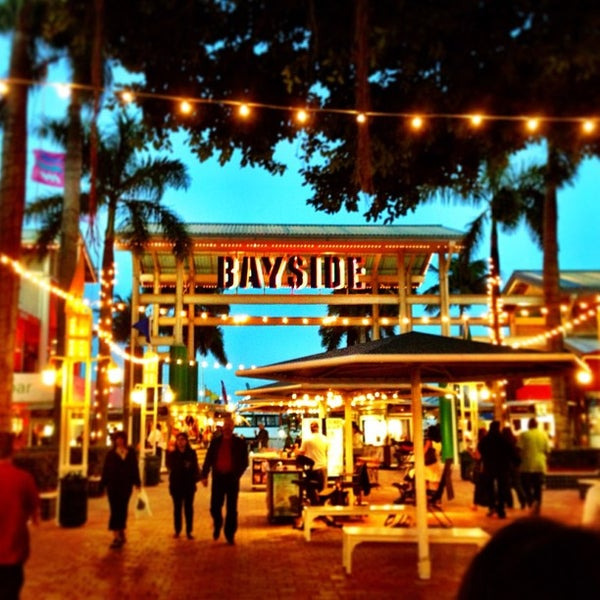 17. Miami Zoo  
Boasting more than 2000 wild animals situated in its close-to-nature setting, the Miami Zoo delivers a sensational animal experience that gets as close to a real safari as possible. With no cages and open-air shows, visitors can engage with endangered wildlife up close and personal. 
18. Millionaire's Row 
Find one of the most extravagant residential areas in the United States when visiting Millionaire's Row, an area in Miami that houses celebrities such as P.Diddy, and Shaquille O'Neal, to name a few. 
The best way to view Millionaire's Row is via one of its boat tours, as you'll easily discover the mansions and boats of these A-list celebrities and take in amazing views of Biscayne Bay along the way.  
19. Miami Observation Wheel 
On the topic of spectacular scenery, we cannot neglect the incredible sights found on the Skyviews Miami Observation Wheel. Furthermore, suppose you plan on partaking in the Millionaire's Row boat tour. In that case, you can receive a spectacular bird's eye view of the area as the wheel is also found on Biscayne Blvd. 
Step in one of the wheel's capsules, kick back and steadily rise above the ocean and surrounding areas. You'll eventually reach the peak and receive unmatchable panoramic views of Miami.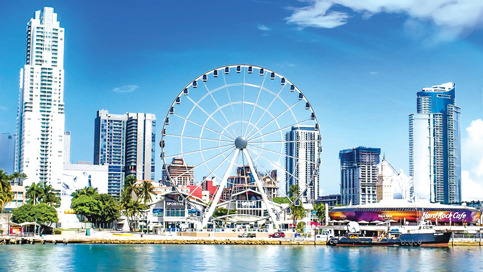 20. Key West  
Reserve a day on your calendar to travel south through the Florida Key and stop off in Key West. With sunset cruises, snorkeling activities, kayaking trips, and more, this town has various attractions for everyone, especially if you enjoy outdoor fun.  
Don't forget about its direct link to the Dry Tortugas National Park, a paradise for sea lovers. 
Planning your next trip?