Last Updated on by Rodrigo @ OutofYourComfortZone
Great Stirrup Cay Bahamas is a private island belonging to the Norwegian cruise line. This beautiful island has palm trees, white sand beaches, and turquoise waters. The popular cruise line transformed a deserted island into a paradise of thrills and frills for visitors of all ages.
You must sail onboard a Norwegian ship to visit this idyllic beach getaway. There are plenty of activities and experiences on this great island besides the familiar scenes of the Bahamas. You must first explore the island to know exactly what is at your doorstep. Besides the warm sand, you can experience one of the best private island treats.
Great Stirrup is part of the Berry Islands, alongside Little Stirrup Cay, located north of Nassau. Since the 1970s, it has developed into a dream destination with unique experiences for cruise line passengers. It was the first private island the Norwegian cruise line purchased and has come a long way into becoming a once-in-a-lifetime experience for anyone on the Norwegian cruise line.
Since then, it has developed into one of the best exclusive island oases, offering the ultimate experience for guests.
This article delves into Great Stirrup Cay in the Bahamas.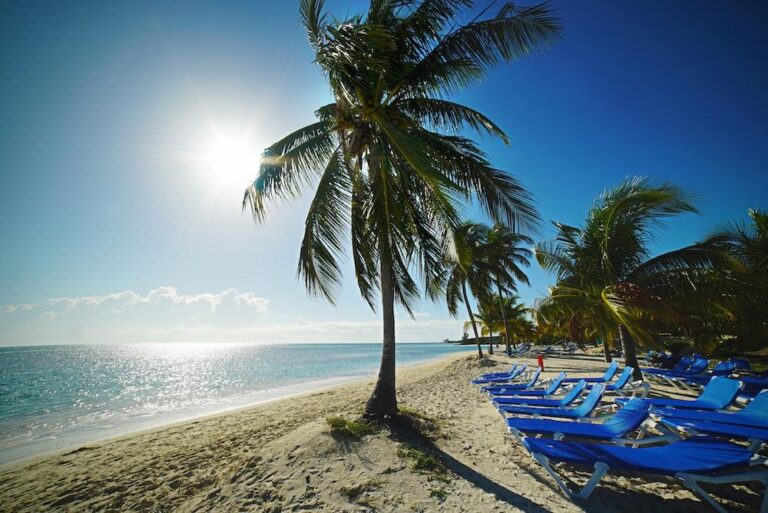 Things you can do to make your time on the island unforgettable
The main attraction at Great Stirrup Cay Bahamas, has to be the white, sandy beaches. Like any private island, visiting the beach and basking on the white sands is routine, and this is no exception. This private island has about 10 acres of beachfront you can visit to enjoy your trip.
So, as you explore the beaches, expand your experience beyond just the nearby beaches from the cruise port. In most cases, the closest beach is overcrowded, so get out and explore the different beaches.
You are guaranteed to find a few people to enjoy your excursion in Norwegian private islands.
2.
Go on a Swimming with Pigs Tour
While visiting the Bahamas, a unique activity is swimming with pigs. As you visit this Norwegian private island, you can swim with pigs for a small fee. There are boats available to take you to a specific island nearby, where you will find pigs out on their daily activity.
Bring a camera and capture some lasting memories of swimming with pigs.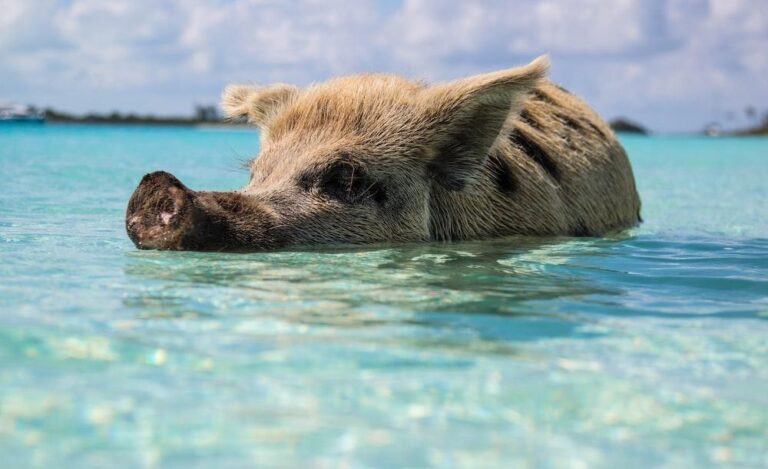 3.
Take p art in Shore Excursions
If you love shore excursions, Great Stirrup Cay has plenty to offer. Like any island destination, the Norwegian private island offers shore excursions to keep all cruise passengers busy during their day on the island. Explore the crystal-clear, exotic waters around Great Stirrup Cay on a paddleboard or kayak. They are available to rent for anyone interested. There are marked swimming zones here, so don't vent into unchartered waters. If you are unsure about swimming alone, rent a life vest from vendors for your safety.
4.
Explore the Underwater Sculpture Garden
Any underwater enthusiast can explore the underwater sea life around Great Stirrup Cay. Ensure you have all the necessary gear, including a mask, fins, vest, and snorkel, which you can rent for just $30. It is a great opportunity to enjoy marine life in pristine waters.
You will also get the opportunity to view an underwater Sculpture Garden.
Start at The Sculpture Garden if you are into snorkeling, as it teems with marine life at both micro and macro levels. Ensure you study the area, such as visiting the garden daily, to guide yourself. Guide yourself and make multiple trips to the garden throughout the day.
As a cruising company, this Norwegian private island also offers access to seeing stingrays. Visit Stingray City, a short ride from Great Stirrup Cay, using a speed boat, and you will encounter a stingray sanctuary. It is also a good opportunity to enjoy with your family.
Work with a guide to understand the safety rules when touring Stingray City. While the southern stingrays are harmless, you must know how to treat them during the interaction to avoid harming them.
A visit to Stingray City can be one of your best Great Stirrup Cay excursions on this private Norwegian cruise island.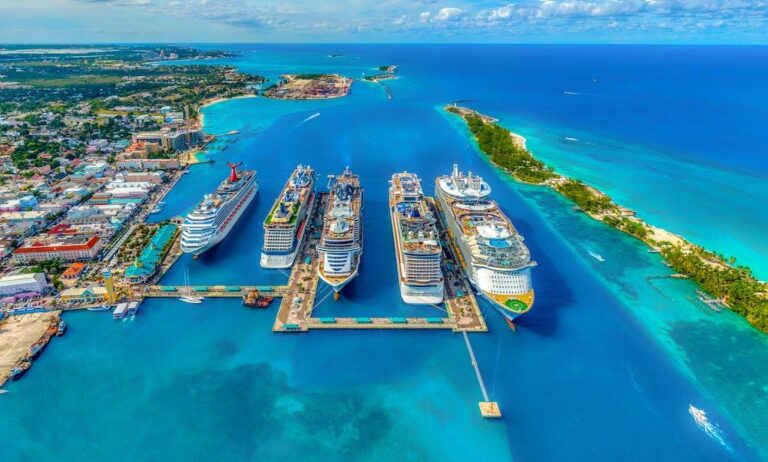 An adrenaline-seeking traveler can book Jet ski tours around the island. While it is not advisable for those with little experience riding a jet ski, you can still ask for a quick instructional provision before trying jet skiing.
An instructor can guide you, explaining what to do and what not to do about jet skiing. During jet skiing, you will have a guide explaining everything about the island. It is an excellent way to spend your holiday on the island.
7.
Take a Self-Guided Stroll Around the Island
One of the standout aspects of the island is that they are focusing more on cruise guests. They are developing an island that caters to cruise guests, as seen by the walking paths constructed around the island's length.
Once you are here, you can take a self-guided stroll around the island along these paths. However, wear sunscreen and walk in the shade because the sun can be hot.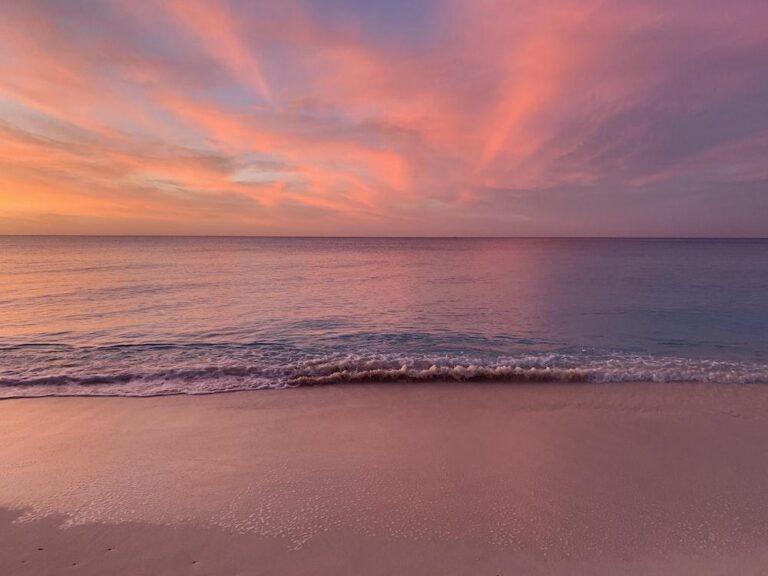 8.
Shop Local (
Berried
Treasure Bazaar)
Are you trying to choose a gift for someone special or a time to reflect on your journey? Visit Berried Treasure Bazaar to purchase crafts made by regional artists and mementos. You will engage with people here to learn about the culture.
Additionally, you may run into other cruise guests who stop by the market or come for a stroll.
Bottom Line
The Bahamas' Great Stirrup Cay is a tropical haven filled with palm palms, vibrant flowers, and lush vegetation. When you take a boat trip on one of Norwegian Cruise Line's tendering boats, you can admire the island's shoreline and the pristine blue water.
Thanks to its lovely, peaceful, shallow seas, you may swim and snorkel in the crystal-clear water of the beach.
Planning your next trip?

Then don't forget travel insurance! You don't want to get stuck paying a ton of money and ruining your trip if you get sick or have an accident without travel insurance. WorldNomads is ideal for adventurous travelers, backpackers, or anyone looking to be protected during their trip. They cover almost every single activity you can image! Plus, you can have a 5% discount with the coupon code comfort5.

Already reserved your hotel or hostel? If not, we recommend Booking.com. They have a huge selection of hotels and hostels all over the world. Plus, in most cases, you can cancel your reservation without any costs up to a few days before the check-in date!

Still haven't booked your plane ticket and want to save big? Take a look at Momondo. It's a flight aggregator that combines several other ticket search websites to make it easier for you to compare prices and make sure you are getting the best deal.

And finally, will you need to rent a car during your trip? Then check out Rentalcar.com to search and compare car rental companies from all over the world in a single website. Then, you can find the cheapest price for the best car!