Last Updated on by Rodrigo @ OutofYourComfortZone
Since the beginning of 2020, the whole world has been watching the rise and growth of one of the biggest epidemics (now officially classified as a pandemic) we've had in recent years: the new Coronavirus (COVID-19).
In some cases, our lives aren't able to stop 100%. Many people already had trips planned months ago and simply aren't able to cancel for one reason or another. Or perhaps they are stuck outside of their home country and need to make sure they have insurance.
So, what should we do? In this article below, I've tried to gather all the information I've found about travel insurance, companies that offer travel insurance and international/expat health insurance, and the coronavirus.
So if you find yourself traveling or needing to travel and want to make sure you're covered during the pandemic, then read on below.
IMPORTANT NOTE: PLEASE REMEMBER THAT I AM NOT A DOCTOR, VIROLOGISTS, NOR DO I WORK FOR TRAVEL OR HEALTH INSURANCE COMPANIES. WHAT THIS ARTICLE GIVES IS A COLLECTION OF INFORMATION GATHERED FROM VARIOUS SOURCES ONLINE ABOUT THE DIAGNOSING AND TREATMENT OF THE ILLNESS AS WELL AS WHAT THE LARGEST TRAVEL INSURANCE AND INTERNATIONAL HEALTH INSURANCE COMPANIES ARE SAYING ABOUT COVERAGE WHEN IT COMES TO THE CORONAVIRUS (COVID-19).
THEREFORE, DO NOT LOOK SOLELY AT THIS ARTICLE FOR INFORMATION ABOUT DIAGNOSING THE VIRUS, AND DEFINITELY NOT ABOUT CURING IT. SEEK MEDICAL ATTENTION FOR THIS. ADDITIONALLY, DO NOT PURCHASE TRAVEL OR INTERNATIONAL HEALTH INSURANCE PURELY BASED ON MY INFORMATION. CHECK DIRECTLY WITH THE INSURANCE COMPANY TO VERIFY THE CORONAVIRUS COVERAGE INFORMATION FOUND HERE.
The subjects we'll discuss are:
What is the Coronavirus?

Which countries have the most cases of Coronavirus?

Are trips canceled by Coronavirus covered by travel insurance?

What are insurance companies saying about Coronavirus coverage?

Tips for getting travel insurance during an epidemic

Is it worth getting travel insurance to cover Coronavirus?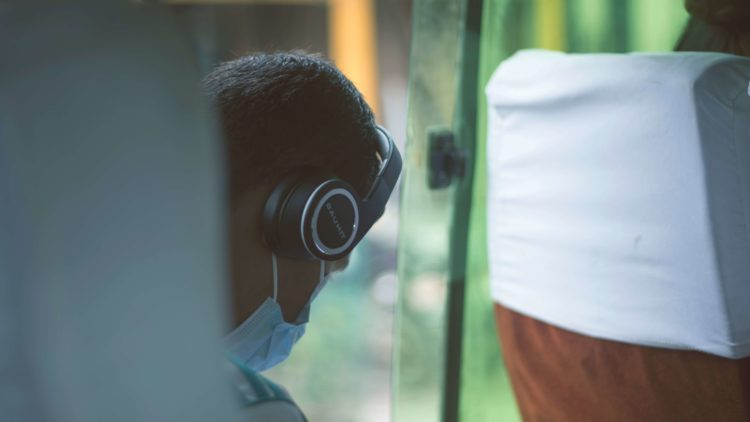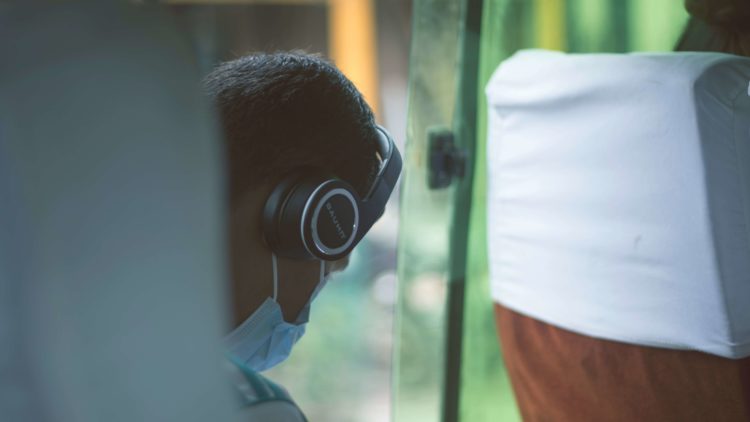 Before we talk about travel insurance coverage for new Coronavirus, I think it's first important to give some information about the virus and its associated illness. This way, we can stay calm and have a better idea of what exactly it is that we are dealing with.
COVID-19, more popularly known as the Coronavirus, is a type of virus that is much more common in animals than in people (it's just that it usually isn't something that humans can contract). So, this isn't the first time that a mutation like this has occurred. In 2002 and 2012, for example, a virus from this same family affected humans. That said, the worldwide impact of the COVID-19 looks to be far more severe than anything related we've encountered in the past.
The first cases were reported at the end of last year in Wuhan, China. Since then, the illness has expanded rapidly not just across China, but the world as a whole.
At the moment, we don't know exactly how the virus is passed between people, but it's most likely that it's transmitted via water droplets (like those you release when you cough, sneeze, or even speak) that are quite easily passed from one person to another.
Because of this, the World Health Organization (WHO) has created some measures we can follow to prevent the spread:
Sanitize your hands regularly either with soap and water or alcohol-based hand sanitizer

Keep your distance from people are coughing, especially in public places

Avoid itching your eyes, mouth, and nose because these are habits we often do when our hands are dirty, thus making infection more likely

Cover your cough with a cloth or your elbow and avoid coughing on others (you can also use masks to do this if you prefer)

Seek medical attention if you have symptoms like cough, fever, and trouble breathing

(but don't just show up to the doctor's office where you might infect others! Instead, call ahead and follow the doctor's instructions first)

Keep yourself up-to-date with information about the situation in your country and city

Practice "social distancing" and follow regulations put in place where you live (the country we live in, for example, has closed down just about everything

)
It may seem like a lot of precautions to follow, but these are all important to avoid transmission and slow down the spread of the illness….especially because, at the moment, there is no vaccine for the virus.
After going through what Coronavirus actually is, I think it's also important to cover briefly which countries are being hit the hardest. As of now (March 16th 2020), the new Coronavirus has infected more than 180,000 people in more than 130 countries (and by the time you read these numbers, they'll probably have shot up even more).
However, I'm just going to talk about the countries that are being hit the hardest so far yet generally have lots of tourism.
China

Italy

(and now the rest of Europe)

The United States

Japan

South Korea
China
China, where the virus began, has the highest numbers with 80,000 cases and 3,000 deaths. Beyond Wuhan, other cities in the Hubei province have been hit with the sickness as well.
Between the travel bans as well as the required quarantines for travelers who visit China, this is not a place you'll want to visit soon.
Italy (and now the rest of Europe)
This is the country in Europe that has the highest rates at sickness coming in at 30,000 and nearly 2,500 deaths. It's worrisome because Italy is part of the European Union where borders are usually open and have a lot of tourists. Plus, it was really here that worldwide worry over the virus grew because it spread so quickly. Currently, the measures that are being taken in Italy are very severe, initially beginning with complete regions (and now the entire country) being in quarantine and shut down.
More recently, the Coronavirus has spread across Europe turning Europe into the new epicenter for the disease. Many countries are following Italian measures in some capacity and closing down schools, social events, and even their borders to all but essential travel.
The United States
The United States, at this moment, has 4,000 cases with 71 deaths.
Although this number may not seem so large if we compare it to places like Italy or Spain, it's important for us to pay attention to given that it's a major tourist hub and one of the countries with the most international flights in the world.
Japan
With approximately 800 cases and nearly 30 deaths, Japan is one of the countries in Asia that's suffering the most from Coronavirus. Although it has significantly fewer cases than its neighbor, South Korea, who has over 8,000 cases, it's worth mentioning because they get a lot of tourism from all over the world.
South Korea
Although Korea has put tough measures in place and their situation currently seems stable, they currently have over 8,000 cases with 75 deaths.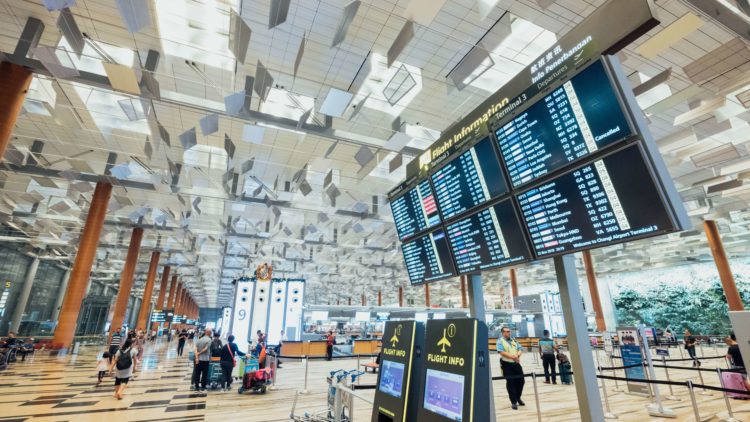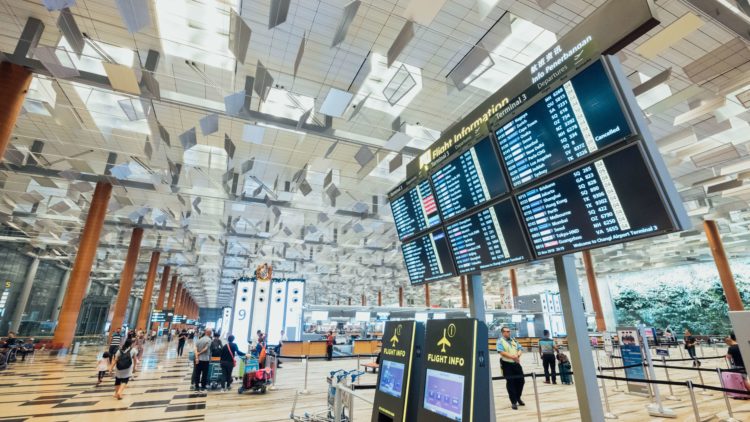 And this is where we come to the crucial question, particularly because the lack of clear information has left many people worried. We'll cover all the details below so you'll know how travel insurance, as well as what international health insurance for students, immigrants, and expats, works with Coronavirus.
When Coronavirus was classified as an epidemic, not a pandemic, it seemed that insurance companies would offer medical help to everyone who had symptoms of COVID-19 like cough, difficulty breathing, and fever.
But as of May 11, 2020, the Coronavirus has been declared a pandemic by the WHO. What this means is that many insurance providers have since stopped covering anything related to Coronavirus because pandemics are usually excluded under their travel and international health insurance coverage.
However, this isn't true of all the insurance companies you'll see below. There are still a few travel insurance and student insurance policies that cover Coronavirus cases!
Insurance providers don't guarantee any type of refund if you cancel your trip simply because there are Coronavirus cases at your travel destination. This will probably change if the WHO communicates anything directing people to not visit the region (like if you had booked to Italy many months ago, for example).
But if this doesn't happen, travelers are only covered in the case of sickness or death of someone close to the traveler, natural disasters, or judicial obligations.
We don't yet know how it works if you have to cancel your trip because of quarantines or border closures.
Beyond this, it does look like airlines are offering free re-bookings or refunded credits for flights booked during March 2020. However, flight cancellation rules for flights scheduled before March will vary from airline to airline.
I've deeply researched all of the main insurance companies in the world to see what they had to say about their coverage for this virus that has turned the global economy upside down. Hopefully, this'll give you a better idea of what to expect in terms of their insurance coverage. The insurance companies that I looked into the following:
Tokio Marine HCC

World Nomads

IMGlobal

Safety Wing

Allianz Travel
Tokio Marine is a little different here because it offers more than just travel insurance and also has special plans for expats and students.
The company's website makes it clear in which situations you will or won't receive coverage for a pandemic within all their various plans.
In some cases, they'll cover a plane ticket back to your country of origin depending on what type of policy you have. I recommend you carefully read about the coverage for the policy you choose so you know exactly what is covered, particularly since this company has a lot of variety in their plans.
It's also worth pointing out if the Center for Disease Control releases a level 3 warning after you arrive somewhere, you'll have 10 days to leave while still being covered by the insurance. After this period, you won't be covered anymore.
According to Tokio Marine HCC, the declaration of a pandemic by the WHO won't affect their travel insurance coverage (Atlas Travel) nor their health insurance for international students (StudentSecure).
All of the travel health insurance plans from HCC's Atlas Series, as well as all of their health insurance plans for international students from their StudentSecure series, have the following exclusion – charges resulting from an illness outbreak in a country or location where the American CDC has released a level 3 warning will be excluded if:
The warning went into effect 6 months before your date of arrival OR

You don't leave the country or location within 10 days from the release of the alert
As of March 13th, there is a level 3 warning ("avoid all non-essential travel") for the following:
China

Iran

South Korea

Europe (Schengen Area): Austria, Belgium, Czech Republic, Denmark, Estonia, Finland, France, Germany, Greece, Hungary, Iceland, Italy, Latvia, Liechtenstein, Lithuania, Luxembourg, Malta, Netherlands, Norway, Poland, Portugal, Slovakia, Slovenia, Spain, Sweden, Switzerland, Monaco, San Marino, Vatican City

United Kingdom and Ireland: England, Scotland, Wales, Northern Ireland, Republic of Ireland
You can check most recent CDC travel alerts about the Coronavirus (COVID-19) here: wwwnc.cdc.gov/travel/notices
World Nomads is very thorough and has many pages all about the Coronavirus here. You should choose the country where you are a resident and they will give you the appropriate answers.
However, to save some time for American residents, I'm putting here some of the main questions and answers from World Nomads related to their coverage of Coronavirus COVID-19 here.
Is COVID-19 covered by World Nomads travel insurance?
Unlike other companies, World Nomads does not have an endemic or pandemic exclusion for policies purchased by U.S. residents, which means that you may make claims arising from the COVID-19 for the benefits specified in your policy.
These benefits include emergency medical and trip interruption coverage for you personally or a travel companion who contracts the COVID-19 or goes under quarantine when traveling. Things you may get reimbursed for include doctors' visits and hospital stays, and any pre-paid travel arrangements that get disrupted as a result of the infection.
If you unexpectedly catch COVID-19 at home before you leave for your trip, you may also be eligible for trip cancellation coverage, which represents compensation for any pre-paid non-refundable travel expenses such as flights, hotels and excursions.
I want to buy a travel insurance policy because of COVID-19. What's covered?
World Nomads' plans cover you primarily in three areas:
1) Prior to traveling, if you, your traveling companion or a non-traveling family member contract COVID-19 or get quarantined, the plan benefits cover trip cancellation, provided that the events occurred after your coverage begins.
2) If you or your travel companion contract COVID-19 while traveling, you may be covered for emergency medical expenses and medical evacuation when deemed necessary for your treatment.
3) Under the trip interruption clause, World Nomads plans may also provide coverage for any travel arrangements you've had to change or reschedule because of the COVID-19.
I'm currently traveling and have a World Nomads policy. What's covered?
World Nomads' offers a range of benefits but the ones that pertain to the COVID-19 are as follows:
Trip Cancellation: If you're already traveling, you may not need this benefit but it is solely for the case when you, a travel companion or family member contract the COVID-19 prior to your departure and is declared medically unfit to travel by a physician.
Emergency Medical and Evacuation: You may get reimbursed for medical treatment, such as doctor's visits and hospital stays, and for transportation to a nearby hospital if a doctor sees it as necessary. You may also be transported home to recover or continue your treatment, also upon doctor's advice. Be sure to call the 24/7 Emergency Assistance team for the proper approvals.
Trip Interruption: You may have to change the course of your trip because you got infected with the COVID-19. This benefit may cover pre-paid, non-refundable travel arrangements such as hotels and excursions, and one-way airfare to return home.
Be sure to read your policy in entirety to get an understanding of any additional conditions and exclusions. The relevant sections of your policy should mention "quarantine" or "sickness."
An important note: World Nomads' policies cover only claims when a traveler gets personally sick from COVID-19 or quarantined as a result. Any other COVID-19-related events, such the cancellation of travel services, won't be covered our policies.
If I book and pay for a trip now, am I covered for COVID-19 if I buy a World Nomads travel insurance?
World Nomads' plans for U.S. residents do not have a cut-off date after which coverage related to the COVID-19 is no longer available. However, coverage under our plans is limited to when you (or a travel companion and in some cases, a family member) get personally sick or quarantined because of the COVID-19. Coverage doesn't include any interruption of travel services caused by COVID-19, such as the cancellation of flights or trains.
But again, don't forget to go directly to World Nomads COVID-19 FAQs page for more updated information.
IMG Global, one of the biggest insurance providers in the world, hasn't yet communicated directly with their clients about their plan coverage. However, IMG has made it clear that they are following what is happening in the world and updating their clients constantly about areas that are infected.
That said, we can conclude that their coverage will work like the other companies listed here. All of the costs up until the diagnosis are covered. But once the illness is confirmed, the insurance company may not be responsible for any other cost. This should also be true for their insurance plans for students and for expats.
UPDATE!! IMG has just updated their website and here are some questions and answers regarding COVID-19 posted by them:
I have a short-term IMG travel medical insurance plan and I have departed my Home Country/Country of Residence – am I covered if I contract COVID-19?
Most of our travel medical plans provide coverage* for COVID-19 related care if you have purchased and entered the destination country prior to either: 1) the CDC issuing a Warning Level 3 (avoid nonessential travel) for your Destination Country; or 2) a government agency of your Home Country publishing or issuing a Travel Warning or Emergency Travel Advisory regarding your Destination Country.. Eligible Medical Expenses that may be considered for coverage include, but are not limited to, charges for illness, injury or medical evacuation.
I have not purchased a short-term IMG travel medical insurance plan, but I am thinking about purchasing – will I be covered for COVID-19?
There is coverage* as long as you depart your Home Country/Country of Residence and enter the destination country prior to either: 1) the CDC issuing a Warning Level 3 (avoid nonessential travel) for your Destination Country; or 2) a government agency of your Home Country publishing or issuing a Travel Warning or Emergency Travel Advisory regarding your Destination Country.
I have purchased a long-term IMG global medical insurance plan – am I covered if I contract COVID-19?
Your global plan may provide coverage* for COVID-19 related care if you have purchased and entered the destination country prior to either: 1) the CDC issuing a Warning Level 3 (avoid nonessential travel) for your Destination Country; or 2) a government agency of your Home Country publishing or issuing a Travel Warning or Emergency Travel Advisory regarding your Destination Country. Eligible Medical Expenses that may be considered for coverage include, but are not limited to, charges for illness, injury or medical evacuation.
If I contract COVID-19, how does IMG determine if it is a "new" medical condition?
Only a medical professional can diagnose when a person acquired COVID-19. IMG would rely upon the professional opinion of the treating physician.
Is testing for the COVID-19 testing covered under IMG plans?
Testing will be covered as a medical expense if the insured meets all terms and conditions of the insurance plan or policy.
In the event of COVID-19 testing and further treatment is needed, how does IMG insurance work?
COVID-19 is a medical condition and will be treated as any other illness subject to all the terms and conditions of the insurance plan or policy. Any charges incurred and associated proof of claim should be sent to IMG for benefit consideration.
But don't forget to check their website for the most updated information…
SafetyWings has adopted a position very similar to Tokio Marine (Atlas Travel) above. Like Tokio Marine, they also offer coverage as long as you leave the infected country within 10 days. Beyond these 10 days, they aren't responsible for any medical costs.
Here's some more details about SafetyWing coverage from an email they sent out:
You are eligible for coverage of coronavirus-related expenses unless either of the following applies to your situation:
The U.S. Centers for Disease Control (CDC) issued a Warning Level 3 for your location, and you arrive there, or purchased your policy, after it was issued

The CDC issued a Warning Level 3 for your location while you were already there, and more than 10 days have passed since the warning went into effect
As of March 11th, 2020, the CDC has issued a Warning Level 3 for the following countries:
China on January 27, 2020

South Korea on February 24, 2020

Italy on February 29, 2020

As of March 11th, the following European countries:
Austria, Belgium, Czech Republic, Denmark, Estonia, Finland, France, Germany, Greece, Hungary, Iceland, Latvia, Liechtenstein, Lithuania, Luxembourg, Malta, Netherlands, Norway, Poland, Portugal, Slovakia, Slovenia, Spain, Sweden, Switzerland, Monaco, San Marino, Vatican City.
Keep an eye on CDC's Travel Health Notices to check whether any travel plans you have are affected by the coronavirus.
What if I'm already in a location that receives a CDC travel warning?
After a CDC Warning Level 3 has been issued, you have 10 days to depart the warned-against location to remain eligible for coverage of coronavirus contracted there. If you stay beyond 10 days, you are no longer eligible for coverage of coronavirus contracted in that location.
You also have relevant coverage under the "Political Evacuation" benefit in the SafetyWing policy, which means you may be eligible for evacuation (people in the mentioned European countries* from the March 11th CDC warning are eligible, if they contact +1 800 605 2282 in the 10 day time span).
You must contact +1 800 605 2282 within 10 days of the U.S. Department of State (not the same as CDC) issuing a new Level 3 or 4 travel advisory for the country you are located in. The Political Evacuation benefit provides coverage for the most economical means of transportation to take you to the nearest, safest country or your home country. The travel assistance team will determine which country you will be evacuated to. Contact Emergency travel assistance at +1 800 605 2282 to arrange evacuation. Because of the current situation, there might be a wait on the phone. You have the option to type your phone number and have them call you back. Check the U.S. Department of State government issued travel advisory for all countries here.
*Italy is not eligible as a Department of State Level 3 travel advisory has been in place as of February 29th. If this affects you, contact [email protected] to get assistance with exploring options.
Is my insurance cancelled if I am in a location that is affected by a level 3 travel warning from CDC?
If you choose to stay (and not be covered for Coronavirus), the rest of your insurance coverage will function as normal.
To have the most updated information from SafetyWing regarding the novel Coronavirus, click here.
Allianz Travel doesn't cover the treatment for Coronavirus anywhere in the world. However, your medical expenses will still be covered up until the point when you are diagnosed. However, Allianz has been currently accommodation claims for some customers who become ill with COVID-19.
Current Allianz travel insurance coverage for Coronavirus:
Claims due to known, foreseeable, or expected events, epidemics, government prohibitions, warnings, or travel advisories or fear of travel are generally not covered, and coverage can vary by state. However, until further notice, although not covered under most plans, we are currently accommodating claims for:
Under Emergency Medical Care Benefit: Emergency medical care for a customer who becomes ill with COVID-19 while on their trip.
Under Trip Cancellation or Trip Interruption Benefits: Trip cancellation and trip interruption if a customer becomes ill with COVID-19 either before or during their trip.
These accommodations are strictly applicable to COVID-19 and are only available for customers whose plan includes the applicable benefit. All other terms, conditions, and exclusions of the plan apply as normal.
And as with the other health insurances above, don't forget to check their website for the most updated information…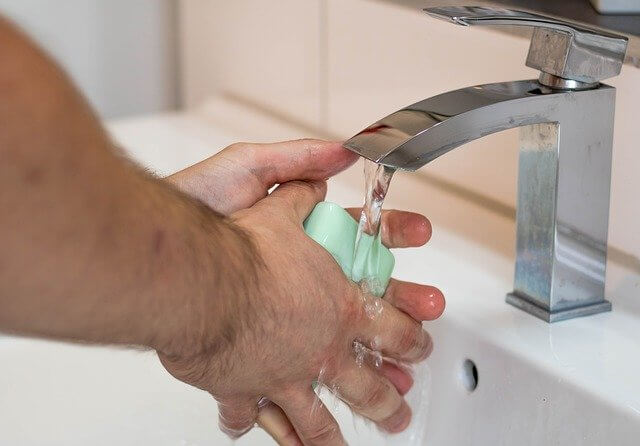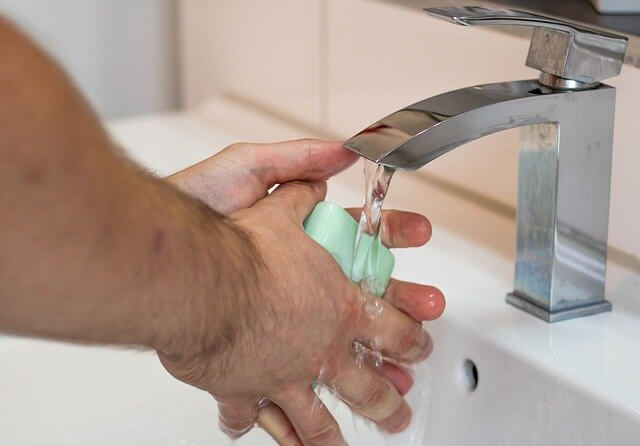 2 important tips for getting travel insurance during an epidemic or pandemic
Now that you've seen what insurance companies have to say about coverage with the Coronavirus, I think it's important to also give some 2 important tips to follow when determining whether or not an insurance provider will cover Coronavirus. My 2 tips are:
Ask all possible questions

Keep all info in an email as proof!
Ask all possible questions
This is simple. If you have any doubts about insurance coverage, make a list of all your questions and contact the insurance provider directly. This will make sure you know what you're getting into and won't get screwed.
Keep all info in an email as proof!
My second tip is to keep a record of all the questions (and their answers) by email. It's important that you keep your questions and answers well-documented because this is the only way that you'll be able to prove and claim your rights legally if needed (for example, if your insurance provider said by email that they would cover you for Coronavirus but then refuse to pay your claim later on).
What I usually say is that travel insurance is always important, no matter where you're going or what the circumstances of your trip are.
It's also better to have insurance that'll cover a potential problem rather than needing to pay after, which can be very expensive.
That said, it's still important that you don't think of travel insurance just as something to protect you from a specific illness, like Coronavirus. It's not helpful just for this, but also to have safeguards in place in case you run into any other trip-related problems like canceled flights, lost luggage, sports accidents, and other health problems.
And even if your travel insurance or international student/expat/immigrant insurance doesn't cover Coronavirus, I suspect that, eventually, many governments around the world will exempt patients from the cost of this illness. I say this because countries actually want people to go to hospitals if they have symptoms so they don't skip treatment (and thus continue spreading the virus) just because they are concerned about costs.
That said, if you do have any form of travel insurance, it should still cover everything if you don't have the virus. But if you do have it, perhaps the public health system in the country you're in will cover the bill!
The insurance companies I mentioned above are the travel insurance and international health insurance companies I usually recommend. But if you'd like to learn more about any of them, you can read my articles below:
In conclusion…
The Coronavirus is a very real problem around the globe and it's something we'll have to get used to dealing with.
At some point, you'll have problems entering certain parts of the world or even leaving, but this is a part of an epidemic (which is now a pandemic). The important thing is to not panic and not stop your life. What you should do is take measures to stop the spread of the disease and head out on your trips normally…which will, luckily, probably be extra cheap!
Truthfully, with the latest news coming to the foreground, I no longer believe it is prudent, as I did when I wrote my first draft of this article, to continue traveling…to or from anywhere. Even if you're young and the Coronavirus doesn't affect you much, you may still be carrying the virus and come into contact with people who you can pass it to.
So at this moment, I think that a bit of social isolation is a much better idea. I'm writing this from Belgium where, on the 12th of March until at least the beginning of April, the government has announced various measures (closing of schools, bars, events, restaurants, gyms, etc….) to try to slow down the spread of the virus.
So, do your part and follow their lead. And if you do happen to get stuck somewhere where you don't currently have access to the normal public health system, make sure you're insured with one of the companies above that covers Coronavirus (COVID-19).
On the plus side, it does look like things in China are getting better. So, my first piece of advice still stands: don't panic (but still stay safe and follow the advice of experts!)

Planning your next trip?
Then don't forget travel insurance! You don't want to get stuck paying a ton of money and ruining your trip if you get sick or have an accident without travel insurance. WorldNomads is ideal for adventurous travelers, backpackers, or anyone looking to be protected during their trip. They cover almost every single activity you can imagine! Plus, you can have a 5% discount with the coupon code comfort5.
Already reserved your hotel or hostel? If not, we recommend Booking.com. They have a huge selection of hotels and hostels all over the world. Plus, in most cases, you can cancel your reservation up to a few days before the check-in date without any costs!
Still haven't booked your plane ticket and want to save big? Take a look at Kayak and Momondo. They are flight aggregators that combine several other ticket search websites to make it easier for you to compare prices and make sure you are getting the best deal.
And finally, will you need to rent a car during your trip? Then check out Rentalcar.com to search and compare car rental companies from all over the world on a single website. Then, you can find the cheapest price for the best car!