Last Updated on by Lohanna Reis
South Korea is a fascinating place and ready for travelers! If you want to get in touch with Asian culture in an easy way, it is a great place to visit and get to know, as well as better understand the Korean society.
But like every good traveler, you need to be prepared and to know the ways to enter the country and make a good itinerary for your visits to enjoy your trip to the maximum in an easy way.
In this article you will learn more useful information with everything you need to know to prepare yourself to travel to South Korea!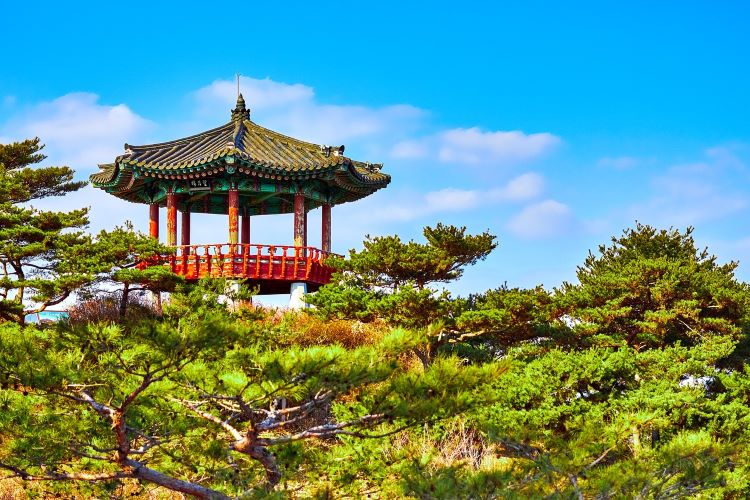 South Korea Visa Types
When preparing for a trip, it is always important to study the types of visas and the necessary documents that the country requests. In the case of South Korea there are some forms of visas for admission, of which I will talk here, but I always recommend to look at the website of the embassy in your home country.
If you plan to travel to South Korea, you will need to apply online for an Electronic Travel Authorization (K-ETA) before you go. You also need to have a valid passport, accommodation, and the K-ETA permit to be allowed to stay in the country for 30 to 90 days, depending on your nationality.
Visa for Tourists in South Korea
The most common visa for short-term visits in Korea is the C-3 temporary stay, valid for stays of up to 90 days.
It should be used if your trip has the following purposes: tourism (over 30/90 days that K-ETA allows), transit (passage), visiting relatives, attending events or meetings and academic research.
Some countries, like the USA, Brazil, Australia, and others, only need de C-3 Visa if the trip lasts longer than the 30/90 days that the K-ETA already allows.
Student Visas for South Korea
For academic activities, the required visa is the D-2 and you need a copy of the registration or license from the educational institution, certificate of admission in standard model (University of Korea or other institution), original financial statement (bank statements of the last 30 days) and documents proving family relationship (if the financial proof is from the parents).
The proof of student income should be sufficient to keep you for up to 1 year in South Korea to be allowed the visa.
If you are going to take STEAM courses (Science, Technology, Engineering, the Arts and Mathematics), bachelor's, master's or PhD, you will need undergraduate certificates and proof of financial ability to get the D-2 visa. To do scientific research, the researcher must also present documents that prove his or her qualification, in addition to financial statements.
For the exchange programs, the consulate asks for a letter of recommendation from the direction of the educational institution and documents proving the agreement between universities, in addition to the minimum frequency document of the first semester and complete school history.
South Korea does not allow students to work in the country, either under tourist visa (C-3) or student visa (D-2).
Work Visa in South Korea
To work in Korea, there are no visas. The only way to apply for a work permit is to have a job offer from a Korean company.
Vaccines Required in South Korea
For international trips, it is always important to check the compulsory vaccines for your destination and check if you have all of them to avoid any issues when going through the immigration at the airport.
South Korea has some mandatory vaccines that you will need to prove your shots to enter:
Chickenpox (Varicella)

Diphtheria-Tetanus-Pertussis

Flu (influenza)

Measles-Mumps-Rubella (MMR)

Polio

Shingles

Everyone 5 years of age and older should get fully vaccinated for COVID-19 before travel

Hepatitis A

Hepatitis B

Japanese encephalitis

Recommended for travelers who are moving to live in an area with Japanese encephalitis, spend long periods of time, such as a month or more, in areas with Japanese encephalitis and frequently travel to areas with Japanese encephalitis

Not recommended for travelers planning short-term trips to urban areas or trips to areas without clear Japanese encephalitis season.

Malaria

Rabies

Typhoid
I recommend going to a doctor's appointment a month in advance before your trip to check your vaccinations and the medicines you will need to take, if you have any condition. It is always good to have the support of a travel insurance company that cover South Korea for aid and assistance.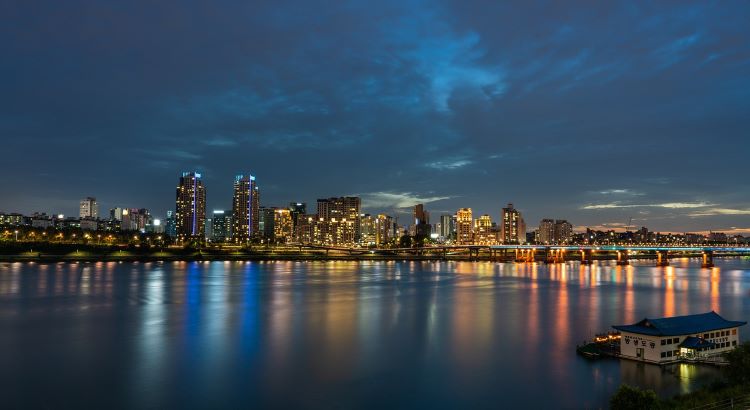 How to find a cheap plane ticket to South Korea
I see a lot of people who don't travel because of high ticket prices they find around. But I'm here to tell you that it's not impossible to find good and cheap plane ticket!
Plane tickets are usually one of the biggest costs you will have in any travel planning.
First of all, there are no magic tricks to finding cheap plane tickets to South Korea. It is a matter of knowing when to plan your trip but keep you dates flexible.
South Korea has a large number of travelers in its high season during the spring, mainly in May. It is the flowering season of the Sakuras, or Cheery Blossom, which tend to attracts loads of visitors.
So, if you're looking for an experience that doesn't weigh too much in your pocket but doesn't force you to miss this amazing flora event, I recommend you flying before high season and maybe plan to stay longer.
Top places to visit in South Korea
South Korea is a beautiful place, a metropolis with an extremely rich culture, and many things to know!
Sometimes by having lots of information and places to visit in the country, we get lost and don't know where to start, but don't worry I'm here to help you with this process!
Seoul
If it's your first time in the country, South Korea's capital and largest city certainly cannot be missed in your itinerary. Seoul is a modern city, which has fashion and technology as part of its nature, but also preserves much of the Korean tradition, with temples and shrines.
There, you will have the opportunity to visit museums and take trips to the Demilitarized Zone on the border with North Korea, and understand much of its history. In addition, there are great bars and restaurants which are part of its busy nightlife!
Tip: Be sure to visit the National Museum of Korea and traditional villages like Bukchon's Hanok Village.
Visiting the DMZ (South and North Korea Demilitarized Zone):
If you are visiting South Korea, you cannot miss a visit to the Demilitarized Zone between the two Koreas. There, you will be accompanied by American soldiers who will show you how this region divides the two Korea since the Korean War in the 1950s.
You will also have the opportunity to visit the Joint Security Area (JSA), the famous "blue house." It is in this neutral house that officers from the two Koreas meet to deal with security matters and eventually sign a peace treaty.
During the tour to the Demilitarized Zone, you will also have the opportunity to see a North Korean village and North Korean soldiers a few meters away from you!
There are many tours to visit the DMZ in Seoul. We have an article on tours of the Demilitarized Zone and the different options you have.
2. Busan
If you like to enjoy the beach, Busan is the right place in Korea for you. It is in the south, it is the second most populous city in the country and is less than 200km from the Japanese islands (and depending on your plans, it is worth extending your trip to the neighboring country as well).
Besides the beaches, Busan also has beautiful mountains, good restaurants, cafes, bars, shops and even a film festival. That is a great place to watch the sea and immerse yourself in the local culture.
3. Jeju Island
The island of Jeju is one of the best known and most visited destinations in Korea, as it has a UNESCO World Heritage Site: volcanic formations and lava tubes. Its beaches are wonderful, with landscape full of craters and lava rocks and trails to hike.
There, you will find the highest point in South Korea, Mount Hallasan, a volcano right in the center of the island. It is a place where you can spend a few days relaxing and enjoying the beautiful views.
4. Everland/Lotto World
For those who like amusement parks, South Korea has great opportunities to enjoy.
Everland is the third largest amusement park in the world, with a zoo and plenty of toys for those who like adventure.
Lotto World is the largest indoor park ever built. And it has not only toys and attractions, but also shopping malls, luxury hotels, an artificial island, cinemas, the country's largest ice skating rink, and the Lotte World Aquarium.
5. Gyeongju
If you're a history enthusiast, a must-see is the city of Gyeongju. It boasts an impressive number of temples, Buddhist shrines, palace ruins and more. Its center is spectacular, full of buildings with traditional Asian and Korean architecture and even ancient tombs.
But it is also worth venturing around and maybe plan to spend a few days if you want to see everything that is really worth it.
6.Hongdae, Seoul
A young neighborhood in the capital of the country full of university students. Hongdae boasts the best bars and restaurants, nightclubs, themed cafes and events for nightlife lovers.
It is a place to visit whenever you want since you can find a good activity to have fun any day of the week.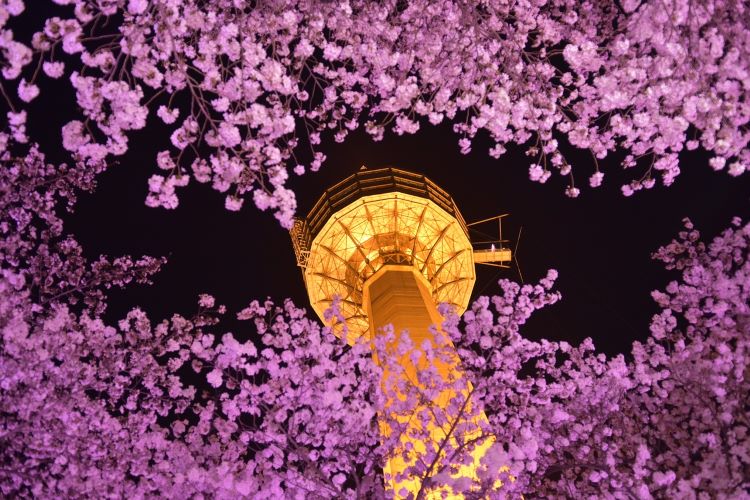 Weather in South Korea
Korea has a very characteristic weather, especially during the summer and winter, where temperatures are high (29ºC to 22ºC in Seoul) or very low (easily reaching negatives).
So, when planning your trip and researching more about the country, consider which weather you like the most for your adventure.
The rainy and stormy season begins in late June and ends in early September. The rainy months are July and August and sometimes the country is hit by typhoons. In South Korea, they have between 1 and 3 typhoons a year. They are more frequent in August and usually reach the south coast of the country.
My recommendation is to go during the transition seasons (spring and autumn), in the months of April and May and September and October, when the climate is milder.
If you like snow and skiing or snowboarding, you can also do it in Korea! South Korea was the host of the 2018 Winter Olympics in Pyeongchang! Besides skiing, there are MANY mountains for hiking around the country.
In conclusion…
South Korea is a place with great attractions and infrastructure to receive travelers. Now that you're getting ready, I hope this article will help you get organized and have the best trip possible! If you have any questions or tips to share, please comment here below because I will always answer!
Planning your next trip?