Last Updated on by Rodrigo @ OutofYourComfortZone
Exploring the world can be an exciting and fulfilling journey, but it can also present challenges if you also have the responsibility of caring for a senior family member. Fortunately, with the help of senior home care services, you can expand your horizons and keep peace of mind that your senior is receiving quality care while you're away.
Senior home care services provide an array of services, from regular check-ins to ongoing medical monitoring, making sure seniors stay safe and comfortable at home. With these services, you can travel freely, secure in the knowledge that your senior will be receiving individualized attention and expert care.
Whether you're looking to periodically venture off or embark on a round-the-world adventure, senior home care services are a prudent choice when you want to travel, leaving your loved ones under diligent care.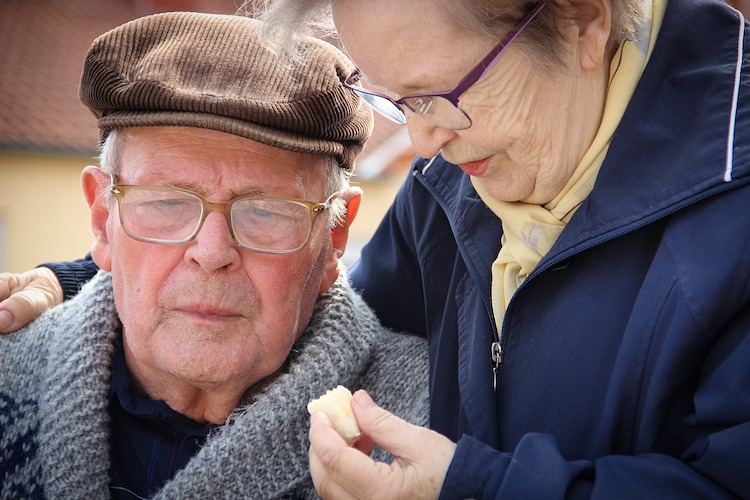 Benefits of Professional caregivers and Home care Providers
The role of professional caregivers in the realm of senior home care is undeniably crucial. They essentially serve as the backbone of home health care, providing numerous benefits:
● Personalized care: For caregivers providing affordable homecare in Calgary, it's all about giving personalized one-on-one care tailored to the individual's needs. Imagine your mother in Calgary: an avid board game enthusiast. Her caregiver not only helps her with her daily tasks, but also partakes in her favorite game – providing a companion she looks forward to seeing. Providing this kind of care and companionship gives their clients a sense of comfort and joy that no other service can offer.
● Peace of Mind: Picture yourself enjoying a much-needed getaway on the beautiful beaches of Bali. As you relax and unwind, you get a video call from home. Without hesitation, you answer – and see your elderly mother laughing and chatting with her caregiver back home. You can't help but smile, knowing that she's in cared for by safe, capable hands; having friendly companionship to look forward to each day. The peace of mind your family has from this caregiving is immeasurable.
● Consistent Support: With a professional caregiver, constant support is guaranteed. This consistency is vital, especially for elderly individuals who thrive on routine. caregivers maintain schedules, whether it's timely medication, regular meals, or a preferred bedtime routine.
By combining personalized care, peace of mind, and consistent support, professional caregivers and home care providers improve life quality for seniors and their families.
Understanding Companion care and Long-Term care
In-home health care, companion care, and long-term care are of utmost significance. These two aspects of care can significantly raise the standard of living for older people.
● Companion care: This type provides companionship and assistance with daily activities. Picture your father, a football enthusiast. He doesn't have to watch his favorite game alone; he has a companion to share the excitement and discuss the game with. Thanks to companion care, your loved ones won't experience loneliness while you're away.
● Long-Term care: describes various services created to address a person's personal or health care needs. A long-term care provider back home makes sure that your loved ones have a regular health and wellness plan. Routine health checks, medication monitoring, and physical support provide you peace of mind while traveling.
One can navigate the world of home health care and make wise decisions for their loved one by learning the roles of companion care and long-term care.
Independent Living and Aging in Place: A Closer Look
Maintaining autonomy and comfort as you age is an important factor to consider when exploring home healthcare solutions. This is where independent living and aging in place, two philosophies shared by affordable homecare Calgary services, come into play.
Independent living and aging in place are both designed to help seniors remain in the comfort of their homes while ensuring they can still enjoy an independent life. By taking advantage of such services, seniors can lead a life of security, independence, and dignity in their own homes.
Let's delve further into these ideas:
● Independent Living: This idea emphasizes maintaining the individual's lifestyle while providing the necessary care. Picture your grandpa, an ardent gardener. His caregiver helps him continue doing what he loves, from assisting him in wearing gardening gloves to ensuring he stays hydrated while he's busy tending to his plants.
● Aging in Place: This refers to the ability of a senior to stay in their home as they age instead of moving somewhere an institutional setting. Your grandpa's or parent's house is their comfort zone, where each corner holds a cherished memory. Aging in place means their caregiver steps into this space, offering professional care within a familiar environment.
These approaches prioritize the senior's comfort and familiarity, making home care appealing. (For more insights on senior care services, visit our comprehensive guide here)
Comparing Assisted Living and In-Home care
Consider assisted living and in-home Services while arranging senior care. Both have their advantages and may suit different needs and preferences. Let's delve into these:
● Assisted Living: Assisted living facilities provide a community environment with professional care and social opportunities. However, they may offer less personal freedom than some seniors enjoy at home. Imagine your grandma, a passionate painter. Moving her into a facility might disrupt her painting routine, potentially affecting her happiness.
● In-Home care: Nevertheless, in-home care lets elders receive expert care while preserving their lifestyle. If your grandma loves painting in her home studio, in-home care will support her routine, contributing to her sense of well-being. Plus, as you embark on a worldwide tour, you can rest assured knowing that grandma is happily painting at home, with all her needs taken care of.
When planning senior care, weighing these options carefully is key. The right choice depends on the individual's needs, lifestyle, and preferences.
The Significance of Personal  Assistance and Elder care
When it comes to senior care, a personalized approach is paramount. Personal care assistance and elder care stand out in their ability to meet individual needs. Let's understand these a bit more:
● Personal care Assistance: This is a type of home care where professionals help with daily activities such as bathing, dressing, and meal preparation. Your grandma in Calgary is sipping her morning tea while watching the Grand Canyon sunrise. The everyday routines that matter to her are respected and facilitated with personal care assistance.
● Elder care: This general phrase refers to various services promoting older people's well-being. A caregiver assists your grandmother with getting dressed and getting ready for the day while being mindful of her privacy and routine. This can include everything from transportation assistance to help with medical appointments and ensuring safety at home.
In essence, personal care assistance and elder care are crucial in providing personalized, respectful care to seniors. It's not just about the support they provide but the dignity and independence they uphold.
Homecare for the Elderly: A Calgary Perspective
Homecare for older adults is thriving in Calgary. The city has a strong ecosystem of support systems and services that can meet many different needs. What it might resemble is as follows:
● Professional Services: There are numerous competent, high-quality homecare companies in Calgary. These services, from meal prep to medication reminders, ensure the elderly receive all the support they need. So, while you embark on a ski trip to the Rockies, be rest assured that your parents back home are well taken care of.
● Affordable Care: In Calgary, you can access top-notch homecare services without breaking the bank. This makes it feasible for more families to opt for home care for their elderly loved ones.
● Companionship: One of the critical aspects of home care in Calgary is companionship. It isn't just about meeting physical needs; providers here understand the importance of emotional well-being and offer friendship to combat loneliness.
With its robust homecare services, Calgary offers an exemplary environment for home care for older people.
As a Final Point…
Navigating the world means paying attention to your responsibilities back home. With the various options. Available in professional home care services, especially in cities like Calgary, traveling while ensuring quality senior home care is no longer a dream.
Consider these home care options for your aging family members while preparing your baggage for your upcoming trip. The home is where the heart is.
Finding a highly qualified and experienced senior home care provider is the best way to ensure your loved one is taken care of at home while you travel. Doing some research into the services available, verifying references, and questioning potential care providers can help you choose the right provider for your situation.
Additionally, staying in contact with them while you travel can provide you with peace of mind that your loved one is receiving the best possible care in your absence. Ultimately, taking the necessary steps to ensure your loved one is taken care of in your absence can provide you with the assurance that comes from knowing they are being looked after with the utmost professionalism and dedication.
Planning your next trip?

Then don't forget travel insurance! You don't want to get stuck paying a ton of money and ruining your trip if you get sick or have an accident without travel insurance. WorldNomads is ideal for adventurous travelers, backpackers, or anyone looking to be protected during their trip. They cover almost every single activity you can image! Plus, you can have a 5% discount with the coupon code comfort5. 

Already reserved your hotel or hostel? If not, we recommend Booking.com. They have a huge selection of hotels and hostels all over the world. Plus, in most cases, you can cancel your reservation without any costs up to a few days before the check-in date! 

Still haven't booked your plane ticket and want to save big? Take a look at Momondo. It's a flight aggregator that combines several other ticket search websites to make it easier for you to compare prices and make sure you are getting the best deal. 

And finally, will you need to rent a car during your trip? Then check out Rentalcar.com to search and compare car rental companies from all over the world in a single website. Then, you can find the cheapest price for the best car!