Last Updated on by Lohanna Reis
Are you thinking of backpacking across the United States? America is one of the top destinations for backpackers. With the multitude of regions that boast stunning landscapes and sceneries, you can never run out of adventures to seek.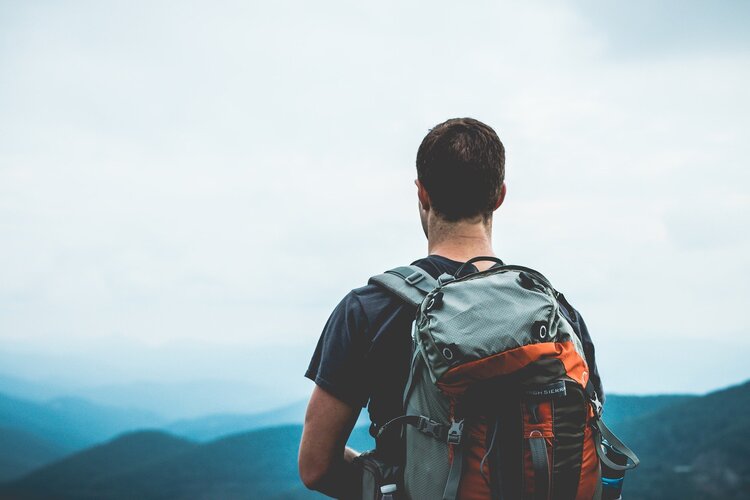 In addition to the expense of a backpack being less than a normal trip, an immersive experience like this can benefit you by increasing your cultural background, making new road friends, giving you independence and an incredible feeling of freedom.
If it's your first time visiting the US, you'll need some serious planning because your trip will be filled with spontaneity, excitement, and new experiences.
Where to Backpack in America in 2022?
First, you might want to come up with a list of places you want to visit. You can do your research or ask your backpacker friends who've made the same trip before.
If you need recommendations for the top places to visit when backpacking across America, here's a list you might find handy:
The Best US Cities to Visit in 2022
If you're flying into America for your trip, you can take advantage of the opportunity to land in one of the best cities in the country. Think New York, Las Vegas, and San Francisco.
It can be a great starting point right before you do some serious hiking, trekking, and camping. A night or two in these cities can already make a massive difference in your journey.
You could also consider taking a few hours off your itinerary to visit epic locations near these cities such as the Grand Canyon, which is two to four hours away from Las Vegas or Washington, and it's also close to New York City.
You can book Greyhound bus tickets in advance, so you won't have to worry about getting to these locations once you're in the city.
Lost Coast Trail in Northern California
Should you decide to land in San Francisco, one of the destinations you should consider visiting is the Lost Coast Trail in the southern part of the Bay area. If you're up for some wilderness adventure and you want it to be relatively short, the Golden Coast of California is one of the best backpacking destinations you should add to your bucket list.
The trailheads include the Black Sands Beach, Mattole Beach, and the King Range National Conservation Area. You'll get a taste of sand dunes and rock scrambles, which is just the right kind of backpacking experience for beginners.
Glacier National Park in Montana
The Glacier National Park is another backpacking destination you shouldn't miss as you travel across America. With more than 700 miles of trails, spectacular lakes, pristine forests, and rugged mountains, there's no reason not to love and consider the Glacier as an ultimate hiker's paradise.
Some of the best sceneries you might want to check out are the Ptarmigan Wall and Tunnel, Highline Trail, Running Eagle Falls, and the Trail of the Cedars. If you plan on spending a night or two in Glacier's backcountry, remember to first stop by at one of the ranger stations such as the Apgar backcountry office, so you can get a permit.
Teton Crest Trail in Wyoming
For seasoned backpackers seeking a moderate to difficult level of backpacking, you can consider the Teton Crest Trail that could take three to five days to complete. The trail traverses multiple passes and ridgelines where you can witness stunning vistas. Most camping sites have the best view of majestic sunsets and sunrises that could leave you in awe of nature's wonderful creation.
If you're lucky, you may even get the chance to see bears and moose in the area. You can also consider adding side trips such as the Upper Cascade Canyon, Static Peak, and Hunt Mountain if you're up for more challenges and adventure.
Appalachia
If you want to take a break from trails, hikes, and whatnots, you can visit Appalachia, including a few US states and satellite counties. You can start your adventure by hitting some of the larger cities in Appalachia such as Asheville in North Carolina, Pittsburgh in Pennsylvania, and Knoxville in Tennessee.
Be sure not to miss out on having a glass or two of the local whiskey that you can get from an old distillery. Both Tennessee and Kentucky have several great hostels you can stay at for the night.
In short
The top 5 places to visit while backpacking in the US in 2022 are:
Best US Cities to Visit in 2022

Lost Coast Trail in Northern California

Montana Glacier National Park

Teton Crest Trail in Wyoming

Appalachia
Conclusion
There are hundreds, if not thousands, of beautiful and exciting places to visit in America. Your backpacking adventure will surely be something you'll remember for the rest of your life. The next thing you know, you're already planning and saving up for your next trip even when you're not back home yet.
Whether you're up for serious camping and hiking escapades or just want to get a feel of how the famous US cities are in real life, you'll never regret visiting this enormous country. Be sure to check these top places to visit in the country.
Planning your next trip?
Then don't forget travel insurance! You don't want to get stuck paying a ton of money and ruining your trip if you get sick or have an accident without travel insurance. WorldNomads is ideal for adventurous travelers, backpackers, or anyone looking to be protected during their trip. They cover almost every single activity you can image!
Already reserved your hotel or hostel? If not, we recommend Booking.com. They have a huge selection of hotels and hostels all over the world. Plus, in most cases, you can cancel your reservation without any costs up to a few days before the check-in date!
Still haven't booked your plane ticket and want to save big? Take a look at Kayak and Momondo. They are flight aggregators that combine several other ticket search websites to make it easier for you to compare prices and make sure you are getting the best deal.
And finally, will you need to rent a car during your trip? Then check out Rentalcar.com to search and compare car rental companies from all over the world on a single website. Then, you can find the cheapest price for the best car!