Last Updated on by Talita
Recently I went to Long Island (New York) for a walk and ended up testing a new model of sneakers I had just received. I wanted to test whether it was as comfortable as many of the sneakers nowadays, but mostly…. if it was waterproof! And yes, it passed the test. Besides it is being very cool and match everything, it is super light, comfortable, and has a quite good grip for mid-level hiking!
But what kind of sneakers would that be? I'm talking about Loom!!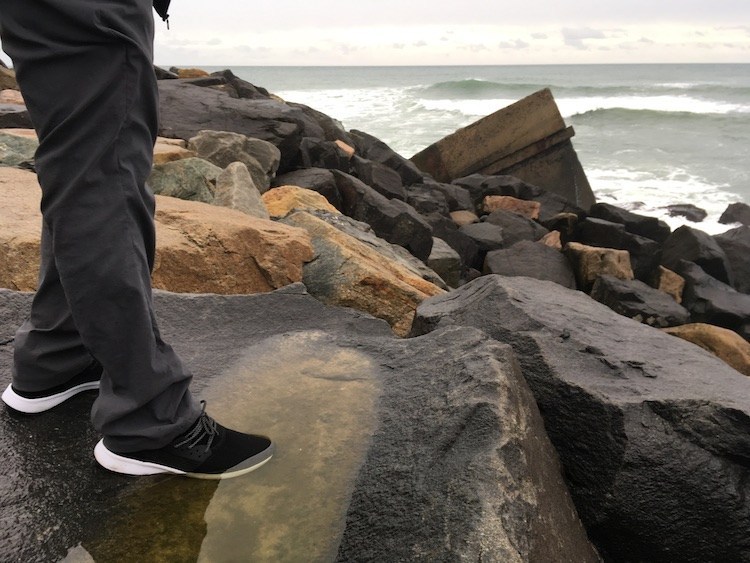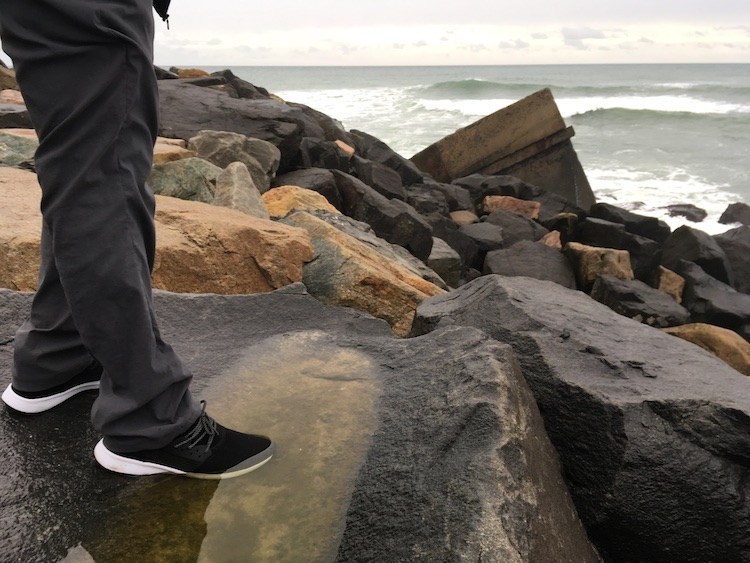 The company is based in Hong Kong and is formed by designers, engineers, ergonomics specialists, scientists, and adventurers (like us

). Everyone came together to build a shoe that had all the best features of the team's favorite shoes in an all-terrain package for the whole year….and that's it, loom "was born". And according to them, Loom is the most versatile eco-footwear/shoe ecological on the planet. That's because Loom is vegan!
Most of "normal" sneakers that people eventually throw away contain non-biodegradable materials such as plastic, leather, and petroleum-based rubber. These materials can take about 25 to 80 years to decompose on their own. Because of all environmental issues and increasingly conscious consumers, brands are turning more to sustainable footwear, taking greater responsibility for the materials they use.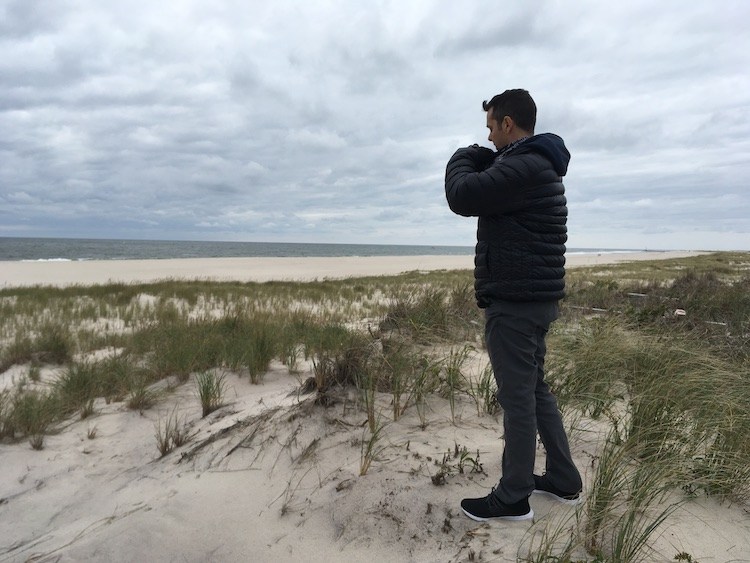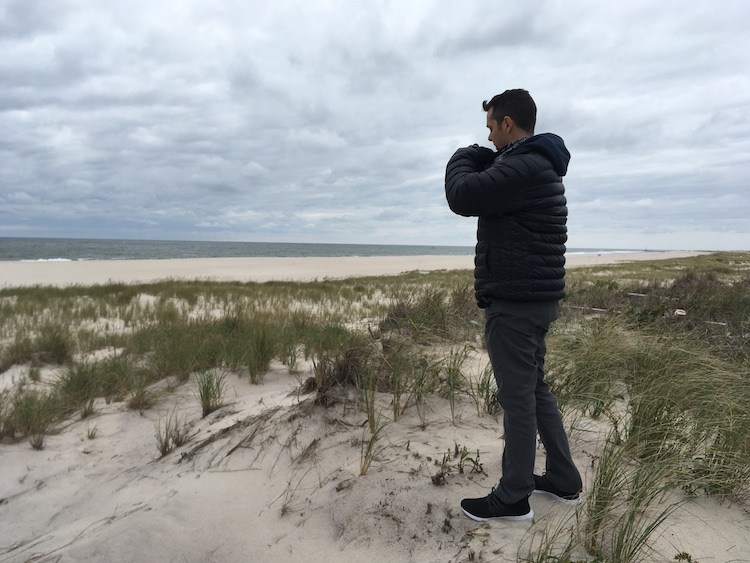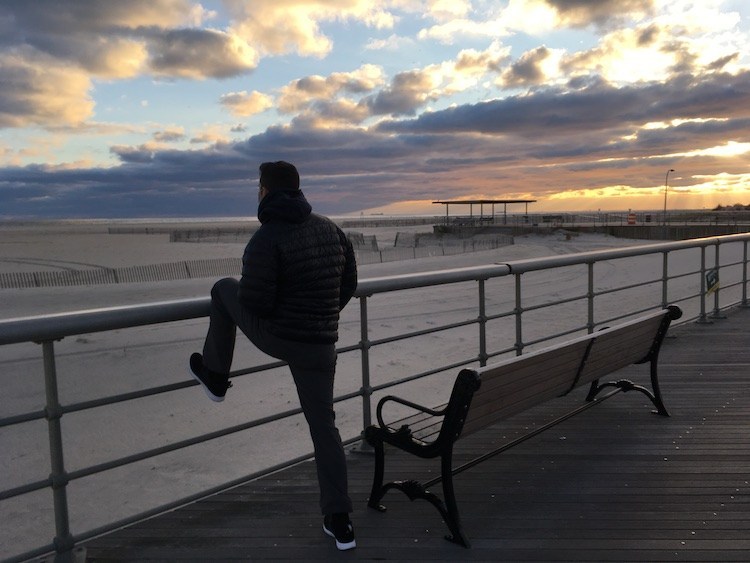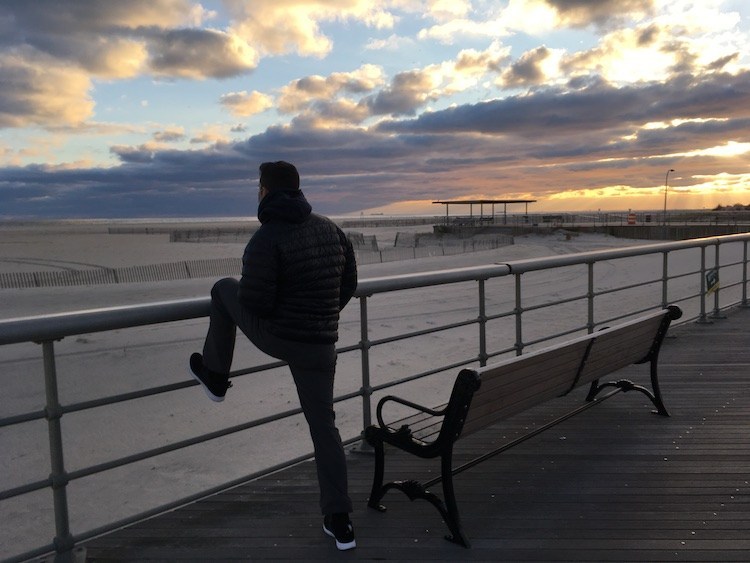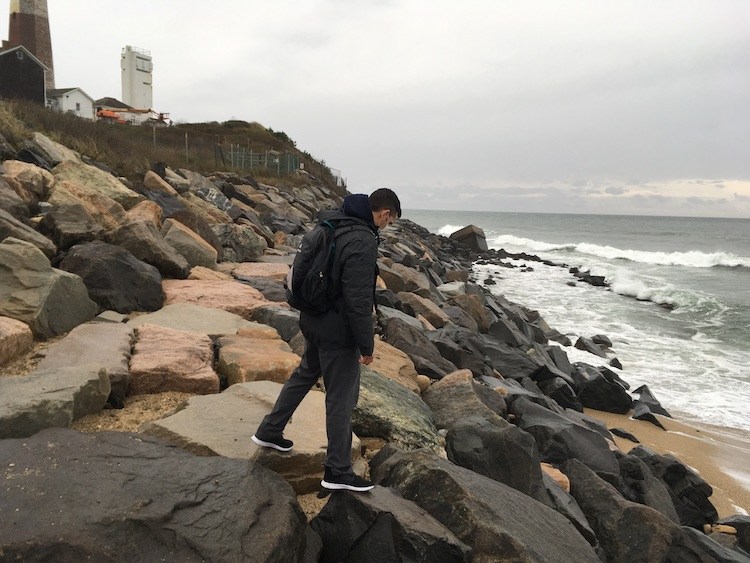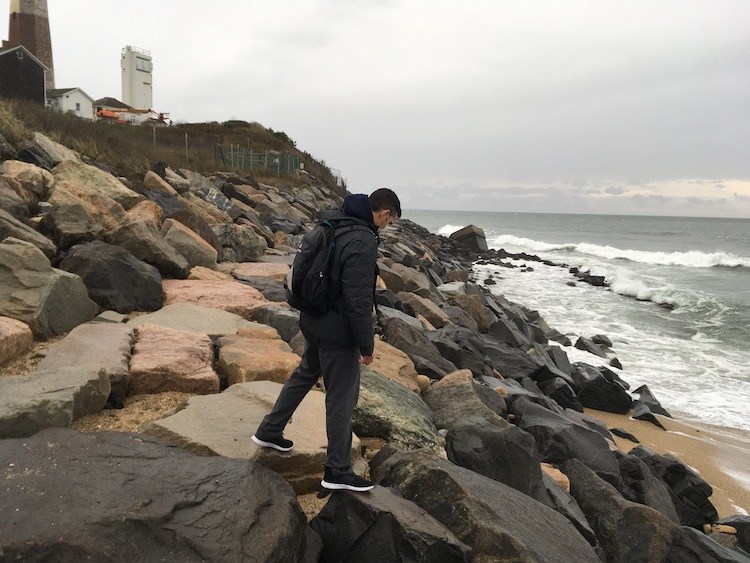 Loom sneakers are suitable for all activities on your travels
Loom tennis can also be a good option for those looking to travel and stay in places that accept your services as payment (volunteering), with gardening, for example. When gardening, the moist soil can end up spoiling normal footwear (if you don't have a boot to wear), so the most appropriate thing would be to wear waterproof shoes such as Loom while you volunteer in exchange for food and accommodation. They are designed for all kinds of outdoor activities, whether on sunny days or rainy ones!
So if you want to go hiking or city strolling somewhere in the world, in addition to comfort and impermeability, its cushion also ensures that you are safe on any terrain. It can be used anywhere and face any environment: rain, mud, snow, and melted snow. Although, for deep snow, I would go for some proper boots for winter.
[block="2 adinserter="2″] [block adinserter="11″]
With it, besides avoid taking several sneakers (one for each situation) during your travels and save some space in your bag or backpack, it also allows you to do any activity with ease and save time when washing. Nobody likes to waste time washing their shoes after a trail, isn't it?
These shoes are designed for use in the city or during outdoor activities, so their style and colors match all the looks you want during your trip, whether the most sporty and comfortable ones or even the most casual ones for excursions and museum visits.

Stinky feet during your trip? No one deserves it!
Did you ever happen to be on a plane and suddenly smell a strange odor? You want to pretend it's not you, but imagine if someone notices you have stinky feet. It's a very uncomfortable situation, isn't it?
On a trip, depending on the activities you do, your feet may get hurt and the bacteria producing sweat and odor will bother you. In that case, in addition to hygiene care, I would also say that Loom sneakers would be a good traveling companion. Unlike people, it doesn't care about your stinking feet!
Loom's anti-odor material has antimicrobial properties that eliminate these annoying bacteria. In simpler terms, no matter how long you work, your feet won't be stinky!
It is also made of breathable material, which absorbs and releases moisture from the air, so you never get our feet moist or sweaty again!
My Experience With Loom Waterproof Sneakers
After using Loom on this trip to Long Island, both to walk in the city and to walk on rocks on the seafront during a rainy day, I was able to test Loom sneakers on different terrains.
The moment that surprised me the most was when we were visiting a lighthouse by the sea, and decided to take a walk around it by walking through the wet rocks….in the rain! I can assure you that my foot finished pretty dry! Very different from Nikki's foot!

And here's a summary of my review of Loom shoes with its pros and cons:
Pros Loom Tennis Pros
Super light on your feet

Much smaller and easy to carry than a hiking boot

Really waterproof, not like other "waterproof" shoes

Good sole that grips really well to stones

Nifty style/can be used even to go out in the city on a rainy day so you don't get your feet wet

Versatile design makes these shoes suitable for any weather

Odor-free and breathable material
Loom Tennis Cons
Doesn't give too much support for your ankles if you are going to a stricter hike

The nylon in tennis might not be very resistant to twigs and rocks scratches during harder trekking.

Does not offer protection against heavy objects that may fall on your feet on a hike through most "serious" mountains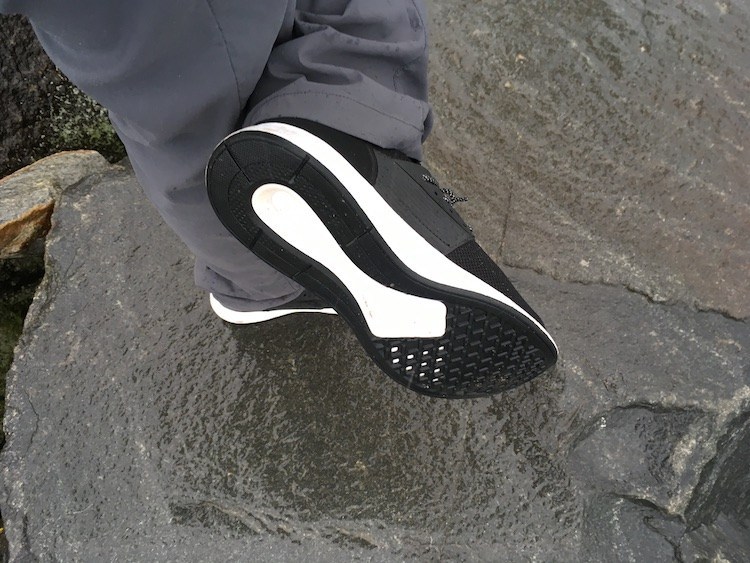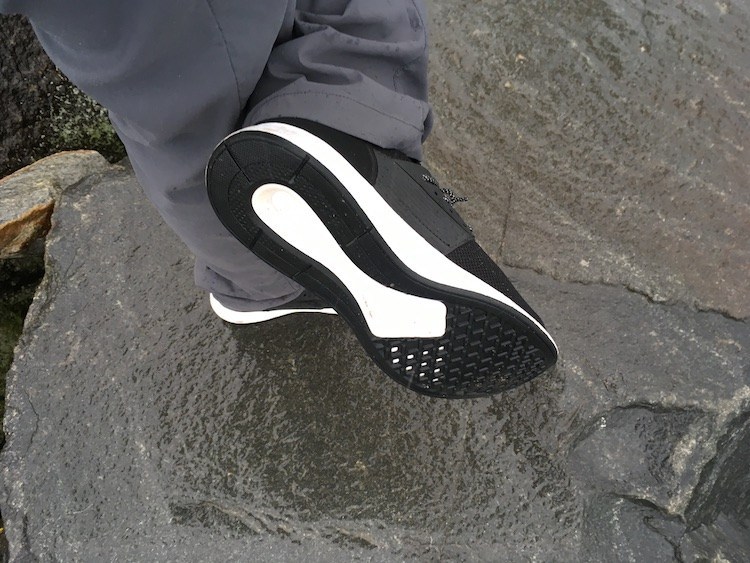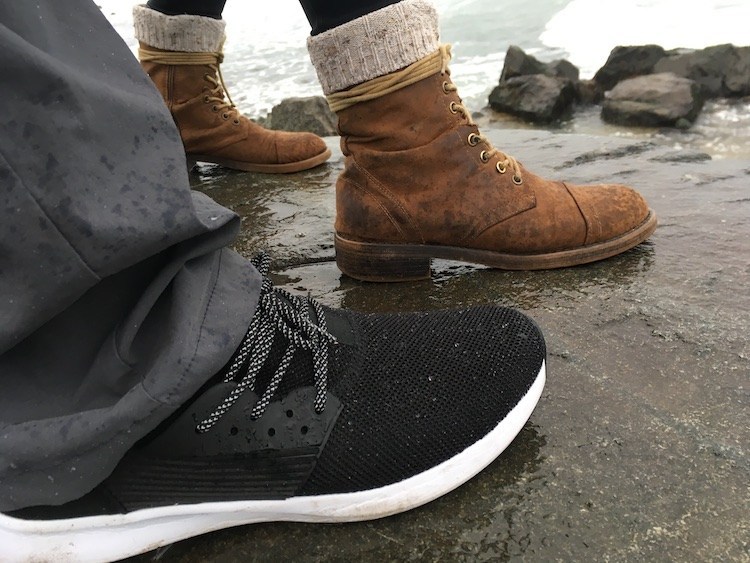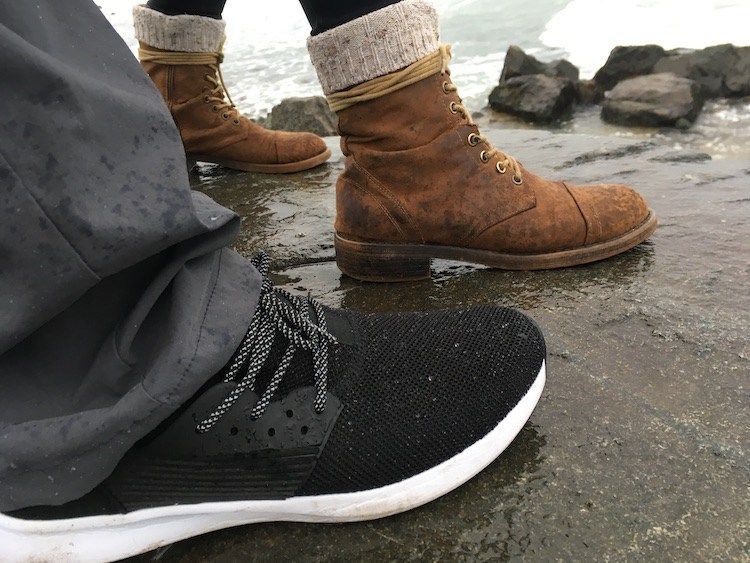 How to get Loom waterproof sneakers?
Loom has male and female versions (but the two are quite similar), and the models are in black or white. If you are buying using their website, you will see that they provide a footwear conversion table with USA, cm, UK, and EUR measurement standards, and they can deliver the shoes to most countries in the world!
Something very nice on their website is that on the shopping page, there are comments and reviews from people who have already made the purchase and tested the sneakers. So these reviews are also helpful when deciding whether Loom meets your expectations.
To buy Loom, you can go straight to the online store here. With the code OOYCZ10 you have 10% OFF discount when purchasing any Loom product on their website!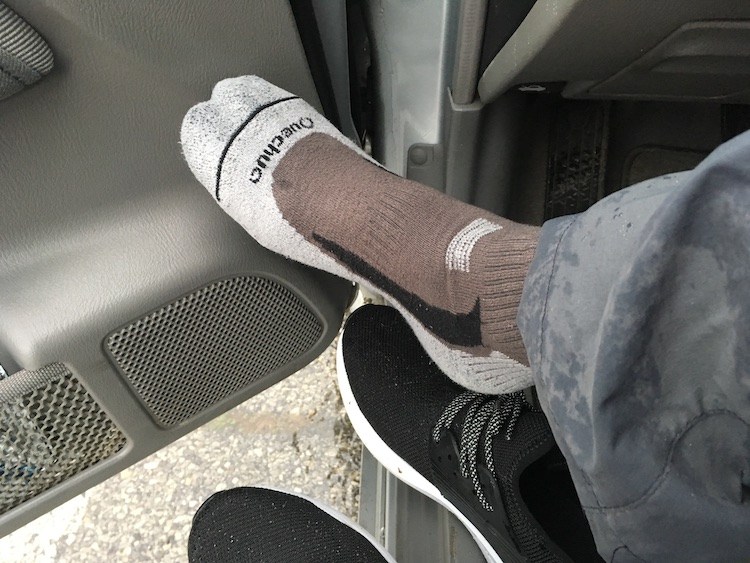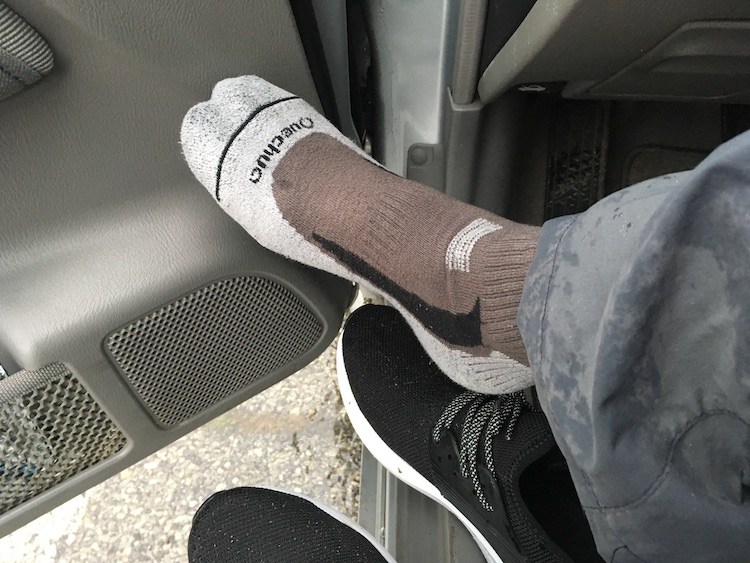 Conclusion
Hiking in rainy days could be great with the right shoes. If you go for a trip that will mix the city and countryside, Loom shoes are a great option for you. But if you also live in a city where it's always raining, and you're tired of getting wet feet but don't want to walk around with a big pair of rain boots, then a pair of Loom sneakers will be ideal for you.
That's it! If there's any questions about Loom, just use the comments area below. I will always reply to your comments!
[block="2 adinserter="2″] [block adinserter="11″]
Advertising disclosure
I received a free pair of loom sneakers to test them in exchange for a review article. However, you can rest assured that receiving these tennis for free did not affect my evaluation which was solely based on my sincere experience with these shoes.
Planning your next trip?
Then don't forget travel insurance! You don't want to get stuck paying a ton of money and ruining your trip if you get sick or have an accident without travel insurance. WorldNomads is ideal for adventurous travelers, backpackers, or anyone looking to be protected during their trip. They cover almost every single activity you can imagine! Plus, you can have a 5% discount with the coupon code comfort5.
Already reserved your hotel or hostel? If not, we recommend Booking.com. They have a huge selection of hotels and hostels all over the world. Plus, in most cases, you can cancel your reservation up to a few days before the check-in date without any costs!
Still haven't booked your plane ticket and want to save big? Take a look at Kayak and Momondo. They are flight aggregators that combine several other ticket search websites to make it easier for you to compare prices and make sure you are getting the best deal.
And finally, will you need to rent a car during your trip? Then check out Rentalcar.com to search and compare car rental companies from all over the world on a single website. Then, you can find the lowest price for the best car!