Last Updated on by Lohanna Reis
Today it has become a trend where people want to travel in various ways. Some people love to travel in groups of two or more, while others want to solo. While the selection of group or solo traveling depends on completely different reasons. But most of the travels are overwhelming solo, as they are cheaper and easy to travel by one choice. Whereas the group tours are a bit expensive, for which you'll need a lot of planning and effort.
An indisputable fact of group travel as compared to solo travel is that it brings the things they all need, whereas, in solo travel, you have to pack a bit harder, including hiking boots, a medical kit, portable speakers, air mattresses, and much more.
What Should I Pack For A Group Tour?
The best thing you can do is to pack light as much as you can as most of the essentials will be provided by the group. Simple as that, if you are on a multi-day trip, some last-day shifting might get harder. So, start packing smarter, and your future will thank you when you are on the road.
1. Travel Documents
Always keep travel documents, if you get any mishap it'll be very useful. Also, having a photocopy of your documents will make the process easier for obtaining the new one.
2. Medical Kit
Bring a medical kit, as it is handy and will always help in time of need, and be ready in case of emergency with your regular medicines, bandages, and more.
3. Sun Cream
You need to bring a bottle of High SPF, which will help you to get rid of your tan. Apply wisely, and remember to apply twice a day.
4. The Right Shoes
It is crucial to select comfortable and waterproof shoes. Imagine the reason for not enjoying any activity will leave you in guilt, so check for the planned activities and pick accordingly.
5. Umbrella Or Wide-Brimmed Hat
Carrying Umbrella will protect you from the heavy rain or sunshine. Applying sunblock won't chop it. You need to bring a light scarf or a wide-brimmed head for your protection.
6. Note Your Medical Issues
Before traveling, list out all your medical issues or concerns and have a look at them. Bring all the medicines as they might not be available in some places. Keeping all of them in your backpack will help you travel safely.
Solo Travel Essentials: Worth The Weight To Carry
If you are traveling solo, you need to be ready for surprises. With the right planning, you can consume your budget effectively whether you are traveling solo for the entirety of your trip. Assignment Assistance UK gives you a handy guide on what to carry for a solo trip.
1. Portable Power Charger
It is one of the important things to consider. Nowadays everything is on mobile for which you have to get it charged. You won't get a charging point at every spot, and carrying a portable power charger will surely bring the thing to work.
2. Travel Insurance
Travel Insurance gives you financial security. Accidents don't notify you before occurring, so keeping travel insurance at the start of your trip will secure you.
3. First Aid Kit
Be sure to keep all the medicines you take regularly and use only as recommended by doctors. Antibacterial hand wipes- that kill germs will be helpful for cleaning as well.
4. Easy Dry Towel
When you are traveling, you might have to move daily, and you might have a tight schedule. For which you have to keep a handy dry towel which will give you a musty odor-free trip.
5. Water Purifier Bottle
As the doctors always suggest staying hydrated, most importantly, in summers. Be intelligible before intake of any food or water. Most areas have tap water which is not healthy, and though water purifier bottles are always handy. You should pack them, which will protect you from being sick and save your trip from being spoiled.
6. Torch
Carrying a torch will help you to navigate. When you are camping, it will help you to pass things in the dark, or you can use it to give signals to others when you need help.
7. Insect Repellents
It is important to apply eco-friendly insect repellents, especially at night, which protect you from a mosquito bite and could lead you away from killer diseases.
8. Toiletries
Toiletries are a major struggle for travel, and packing toiletries is very important for hygiene, but pack according to your space. It is advised to pack your toiletries, as you don't know what quality of toiletries the hotel has.
9. A Portable Tent
You never know if you will be able to find a suitable place or a hotel to sleep in every particular night. Obviously, solo travelers plan accordingly, but sometimes, weather conditions or any other hurdle doesn't allow you to reach your destination on time. In such circumstances, a portable sleeping tent can help you.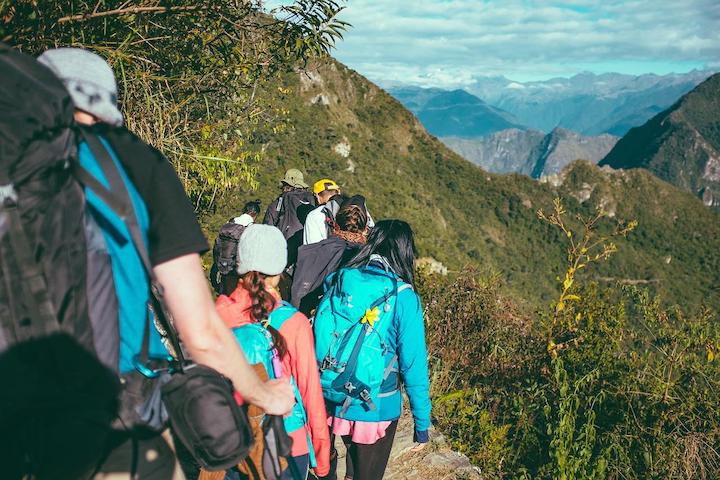 10. Currency
Lastly, consider carrying some local currency, especially on solo trips. It will make your trip stress free. You will always need money to get exchanged when you are at the airport, at the metro, or to pay the cab driver. It will become easier if you carry the dollar (if you do not have local currency) as it is easily exchangeable all around the world.
Conclusion
Every travel has its own advantages, depending on the experiences, personal preferences, and priorities. As per my observation and experience, a lone traveler gets more attention or help from all over the trip. Although, you have to suffer from numerous challenges. Moreover, you can discover a lot while traveling solo.
Solo travelers are given special treatment by the locals, which we do not observe when we are traveling within a group. Whereas, the main issue with traveling alone is that it gets harder to document, and you are all alone yourself. In contrast, during group traveling, your group leader will manage most of the things while you can enjoy nature and your time with your travel mates.
Author Bio
Claudia Jeffrey is currently working as a yoga instructor at Crowd Writer, where she assists students with physical and mental fitness. Claudia is a travel lover and often travel solo to explore nature.
Planning your next trip?
Then don't forget travel insurance! You don't want to get stuck paying a ton of money and ruining your trip if you get sick or have an accident without travel insurance. WorldNomads is ideal for adventurous travelers, backpackers, or anyone looking to be protected during their trip. They cover almost every single activity you can image!

Already reserved your hotel or hostel? If not, we recommend Booking.com. They have a huge selection of hotels and hostels all over the world. Plus, in most cases, you can cancel your reservation up to a few days before the check-in date without any costs!

Still haven't booked your plane ticket and want to save big? Take a look at Momondo. It's a flight aggregator that combines several other ticket search websites to make it easier for you to compare prices and make sure you are getting the best deal.

And finally, will you need to rent a car during your trip? Then check out Rentalcar.com to search and compare car rental companies from all over the world in a single website. Then, you can find the cheapest price for the best car!