Last Updated on by Lohanna Reis
American cities seem to possess literally all that an urban setting would need to be called a city, from a booming economy to job opportunities, great infrastructure, public amenities, tourist attractions, and (perhaps) even some of the highest skyscrapers.
But there's a growing school of thought that believes in more as far as recreation and tourism in America are concerned. Besides advocating for more public parks and open spaces, many from this school of thought would also find additional botanical gardens highly beneficial.
This begs the question, are botanical gardens what American cities need more of? Well, let's delve into it and find out!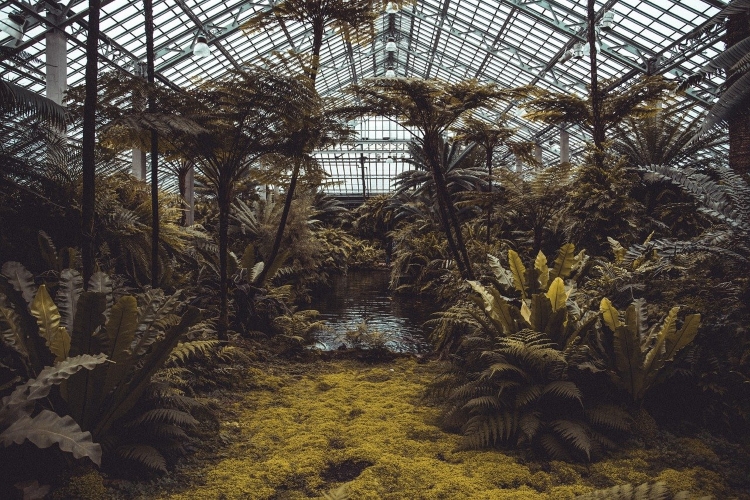 Why American Cities Need More Botanical Gardens
To hit the nail on the head, the US is home to some of the busiest cities on the planet. This means that dwellers in places like NYC, LA, Houston, Chicago, Boston, San Francisco, and Jersey hardly get enough time if any to unwind and relax in a peaceful atmosphere surrounded by nature.
And for the lucky few who manage to get the opportunity, it's usually once to several times a year. The beauty of botanical gardens is that they can be located within the city, perhaps just a few minutes' walk or drive from your current location.
This means that you don't necessarily have to travel miles away after weeks of preparation. They are also a budget-friendly way to bond with nature and learn more about plants, including native herbs and trees alone, with family, or in the company of friends. It's certainly a traveler's 'must do' on their travel list when backpacking through the US.
After spending a weekend in a botanical garden, the American worker is also more likely to demonstrate higher productivity at work the following week despite the fast-paced job environment, all thanks to the healing magic of being around greenery and nature.
American Cities That Could Use More Botanical Gardens
Los Angeles, California
Not only is it famed to be the home of modern cinema, but the world's entertainment capital also boasts numerous attractions for locals, American citizens, and tourists; from theme parks to spectacular beaches, amazing food, amazing outdoor activities, and a rich, widely diverse, multinational culture. The list of botanical gardens LA provides is incredibly long as well.
From the Descanso Gardens to the Santa Barbara Botanic and the nearby California Garden, most of these botanical gardens showcase California's native yet rare plant species that anyone would appreciate learning about.
Many universities, colleges, and museums here also hold local herbariums that display collections of various plants.
Owing to LA's extremely diverse culture and growing population, perhaps more botanical gardens that showcase plants and blooms from around the world would make this city more attractive not only to Californians but also to visitors from other states and countries as well.
New York City, New York
It's been called the city that never sleeps for ages, and for a few good reasons. And when it comes to botanical gardens here, the NYBG, Brooklyn's Narrows, Queens BG, and the 6BC in Manhattan are just a few of the many botanical gardens where residents of this beautiful city can spend a memorable weekend despite which of the 5 boroughs they come from.
But the city's huge and ever-growing population is perhaps enough to suggest the need for even more botanical gardens.
Philadelphia, Pennsylvania
From the Morris Arboretum at Northwestern Ave. to the 46-acre Bartram's Garden along River Schuylkill and the Longwood Gardens, a floral paradise that covers over 1000 acres, the so-called City of Brotherly Love is not so short of places you spend some me-time surrounded with nature, colorful blooms, and greenery.
It also provides its residents with convenient and easy access to public parks according to Sustainable Community's director, Kaid Benfield. However, being the commonwealth of Pennsylvania's largest and America's 6th largest city, it is safe to believe that Philly could use more botanical gardens.
Chicago, Illinois
While some simply call it Chi, others call it the Windy City. Despite being the most populated city in the state of Illinois, the Second City is also ranked the third most populous city in the entire United States.
Indeed, it is home to numerous botanical gardens and arboretums that showcase and conserve many of Chicago's native plants and non-plants. Besides the Chicago botanic, The Cantigny Park, Millennium Park, and Garfield Park are just a few of the many places you can go when seeking to spend an afternoon or weekend exploring the flora and getting a relaxing breeze within the city.
And despite boasting over 600 parks with almost nine thousand acres of green space, Chicago has a little under twenty well-known botanic gardens sparsely spread across the city.
This is all the more reason to believe that some more would serve the high and ballooning population as well as visitors of this beautiful city a little bit better. If you plan to visit Chicago, many would advise to go during the Spring and Summer months.
Key Takeaways: Why More Botanical Gardens Can Be Great for American Cities
In Summary, below are a few convincing reasons why some cities in America may need more botanical gardens. Some of these include the following:
More people are moving to cities for many reasons.

City life can be stressful, and botanical gardens provide an incredible way to

zen

out.

Botanical gardens would add to the economy of cities as a tourist attraction.

A botanical garden could be supported by a research facility or university.

There are various ways to sustainably start botanical gardens in cities.

Plants help beautify the environment and improve air quality in cities.

They can help protect a people's culture despite their everyday exposure to city life.
Of course, American cities need many other things in today's world of information overload, stress at work, and minimal hours of sleep that the larger portion of the population has to cope with.
But a quick dash to your nearest botanical garden every now and then can do wonders for your mental and physical wellness. If more of them are available nearby, the benefits to Americans can only be limited to one's perception!
Planning your next trip?
Then don't forget travel insurance! You don't want to get stuck paying a ton of money and ruining your trip if you get sick or have an accident without travel insurance. WorldNomads is ideal for adventurous travelers, backpackers, or anyone looking to be protected during their trip. They cover almost every single activity you can image!
Already reserved your hotel or hostel? If not, we recommend Booking.com. They have a huge selection of hotels and hostels all over the world. Plus, in most cases, you can cancel your reservation without any costs up to a few days before the check-in date!
Still haven't booked your plane ticket and want to save big? Take a look at Kayak and Momondo. They are flight aggregators that combine several other ticket search websites to make it easier for you to compare prices and make sure you are getting the best deal.
And finally, will you need to rent a car during your trip? Then check out Rentalcar.com to search and compare car rental companies from all over the world on a single website. Then, you can find the cheapest price for the best car!