Last Updated on by Rodrigo @ OutofYourComfortZone
Sustainable tourism is important now, more than ever before. The earth continues to deplete its resources, and mass travel puts the existing resources at risk. Through sustainable travel, we can preserve nature, instead of only turning it into a commodity to attract tourists.
Based on the United Nations, sustainable travel means taking into full account the present and future social, economic, and environmental impacts. It addresses the needs of the tourism industry, visitors, the environment, and the communities hosting tourism activities.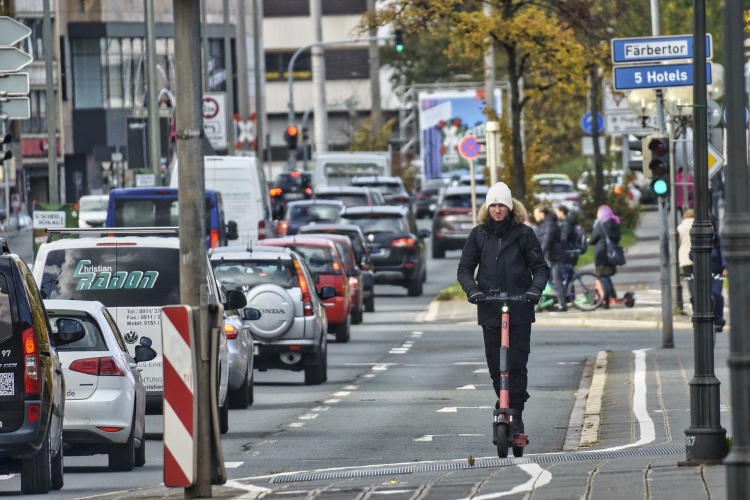 So, traveling sustainably means that you are aware of the effects of tourism on the environment. It also implies that you're willing to adopt good travel practices towards reducing the negative effects.
The best thing is that; the guidelines for sustainable travel development and management practices are universal. They apply to all tourism forms in different types of destinations. This includes mass tourism and other tourism segments. 
The principles of sustainability in tourism development refer to:
Economic aspects

Environmental aspects

Socio-cultural aspects
For long-term sustainability, there needs to be a suitable balance between the three dimensions above. Our article focuses on nonprofits that help you explore responsibly. But, before that; let's discover how we can uphold sustainable travel.
How Can We Uphold Sustainable Travel?
To uphold sustainable travel, we must adopt worthwhile practices. Our aim should be to minimize the negative effects and maximize the positive impacts of tourism.
Thus, sustainable tourism should:
Make good use of environmental resources- this is a key factor in tourism development. We must purpose to maintain essential ecological processes and help to conserve biodiversity and the natural heritage.

Have respect for the socio-cultural nature of host communities- it's necessary to conserve the already established and existing cultural heritage and traditional values. We need to contribute to inter-cultural values.

Ensure practical, long-term economic operations. The socio-economic benefits to every stakeholder must be distributed fairly. This includes: 
Income-earning opportunities 

Social services to host communities 

Activities that contribute to poverty alleviation.
What Are Nonprofits Doing to Attain Sustainable Goals?
Nonprofits apply the NGO digital marketing tactics and strategies to:
Amplify the organization's cause and mission

Call for donations

Attract volunteers and supporters.
It helps to know that strategic non-profit digital marketing is what drives significant change in an organization. You get to raise awareness and enable more people to know what you do as an NGO. People may want to support the worthy vision, hence enabling you to achieve more with less.
In short, it's through nonprofit online marketing that your organization can:
Raise awareness of what you do

Attract donors

Boost performance

Increase funds

Engage volunteers

Fulfill its worthy cause
Nonprofit digital marketing entails bringing together platforms, technology, data, media, and other devices that bring change to an organization. The goal of the digital marketing strategy is to promote the nonprofit's ideas and causes online. That way, you get to attract the attention of potential donors and volunteers.
A nonprofit online marketing strategy involves creating slogans, logos, and copywriting. It also concerns the development of a media campaign to expose the organization to the public. 
Presently, many nonprofits are also discovering that social media helps with their digital marketing. This platform enables people to quickly share why they are donating. It's also easier to use the site to encourage friends and family to take particular actions. 
Similar to word-of-mouth marketing, social media forms a collaborative experience. It allows participants to actively make a difference in matters raised by the nonprofit. But, in essence, the concerns are also important to the people.
Indeed, there's so much you can achieve with a nonprofit digital marketing strategy to build trust and loyalty with your supporters. Nonprofit marketing boosts membership program development to ensure the prolonged sustainability of an NGO. 
With digital marketing, your organization can create a plan that keeps recruiting new supporters. It can also keep reminding the return members to contribute to your worthy causes.    
Which Nonprofits Help You Explore Sustainable Travel Responsibly?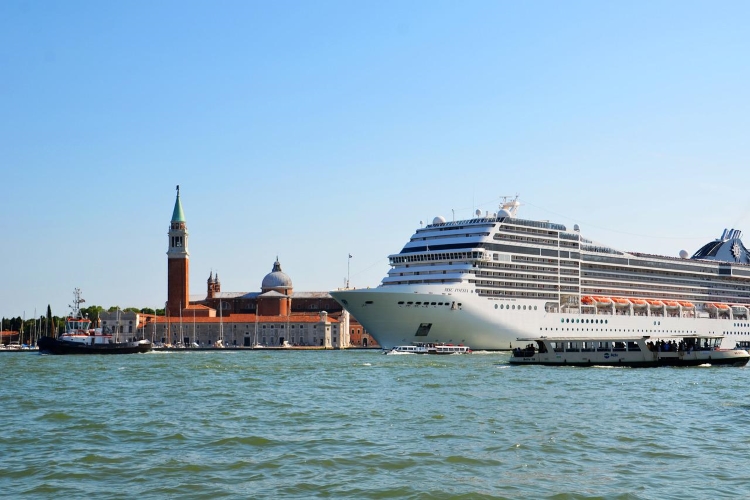 Oceanic Society

Oceanic Society is a global nonprofit that focuses on improving ocean health. It's the oldest nonprofit organization in America. It aims to deepen the interconnection between people and nature. They're looking to address the major cause of the declining human behavior in their responsibility towards nature.
What they have to say to travelers: 
When done right, sustainable tourism can positively reinforce both people and wildlife in the areas you visit. You can make your upcoming travels more sustainable with advice from Oceanic Society's Blue Habits program.
They recommend choosing responsible tour guides. And, to guarantee an eco-friendly tour, ask clarifying questions like:
Asking the best travel practices to follow

Looking for certifications and partnerships with local tour guides, scientists, and other ideal nonprofit groups

Using common sense to establish whether a tour operator is ensuring the minimization of the impact of tourists on the local wildlife.

Choosing a small travel group. The Oceanic Society recommends travelers seek out small travel groups. Limiting the number of people visiting a place at a time makes it easier to practice responsible trips by effectively managing environmental impacts. You also get better travel experiences instead of moving with a large group. As a result, tourists can minimize disturbances to wildlife.

Packing for low impact. It's best to pack items that enable you to minimize any negative environmental impact during your trips. For instance, you can carry a reusable water bottle to reduce generating plastic waste. You can as well decide to have a water filter to avoid using bottled water. A reusable bag will also help you avoid plastic bags during moments like airport purchases. When it comes to trips to the coastal areas, the purpose is to travel with items like biodegradable cosmetics and reef-safe sunscreen. This will help you avoid unintended harm to the ocean environment.
    2.

Center for Responsible Travel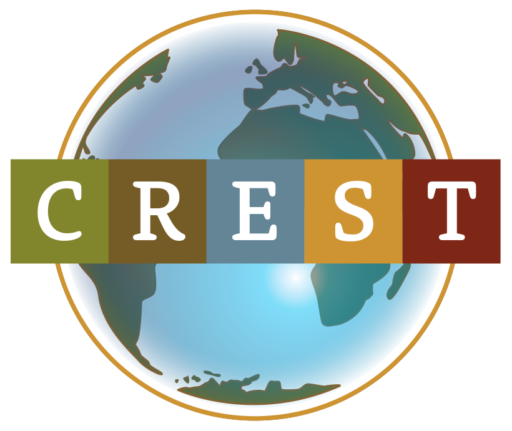 The Center for Responsible Travel (CREST) is a non-profit organization based in Washington DC, which endorses responsible tourism practices. They promote policies that help local communities thrive by making good use of their cultural and biodiversity resources. 
They also provide researched-based evidence and analysis to tours and related groups of people. The aim is to solve emerging biodiversity problems.
The organization helps businesses, governments, and international agencies to discover the right solutions for critical tourism concerns.
What they have to say to travelers:
Everyone must endeavor to treat their destinations responsibly like they'd want to treat their homes. A healthy environment is crucial to the resilience in the livelihood of the community within the tour destination. Hence, it's essential to apply the 'Leave No Trace philosophy. This helps to ensure that the place is as uncontaminated as it was before you visited. 
As a traveler, you can help reduce waste production by carrying your reusable water bottles, straws, bags, and utensils. When traveling, decide to make environmentally-friendly choices. This includes when;
Going for direct flights whenever possible

Renting hybrid or electric cars

Maximizing public transportation

Exploring by foot or cycling
Try to offset your carbon emissions by the end of your trip. Once you reduce your climate impact, offsetting is an effective technique to reduce global emissions. It enables the creation of sustainable development advantages for communities worldwide. You can do this via the Gold Standard project, which applies the Sustainable Development Goals and U.N. protocols to analyze every project.
Learn to celebrate the places you tour. The unique elements of an area are what make it a fascinating tourist destination. Exploring the unique cultural, heritage, historical, and environmental qualities creates a sense of appreciation and connection. This makes trips memorable, and the discovery mindset is often more sustainable. 
Promote Sustainable local activities. As a traveler, you can decide to promote or partner with local businesses that help reduce the climatic impact of the supply chain. 
You can support the same by buying locally-grown foods or even buying locally-made handicrafts. Ultimately, you may realize that making more sustainable and locally benefiting choices is even more enriching.
When touring a particular destination, you can choose to promote hotels designed in harmony with the local environment. You can also go for those with programs that safeguard the natural environment. They mostly contribute to benefit community projects. By promoting their services, you showcase sustainable travel by exploring responsibly. 
Other sustainable things you can do to promote this worthy cause include:
Utilizing energy-efficient and renewable energy technologies

Minimizing waste

Patronizing other locally-owned responsible businesses (e.g. restaurants, artists, guides.)

Investing more money in the local economy to help in ensuring that local tourism works for good.
    3.

The Reef-World Foundation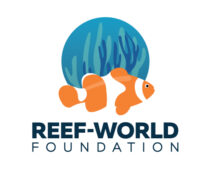 The Reef-World Foundation is a global charity-based operation located in the U.K. It aims to empower and support individuals, enterprises, governments, and communities to protect marine environments. 
The organization's main focus is to ensure the responsible exploration of coral reefs and other related ecosystems. They do this for the long-term benefit of local communities, tourists, and future generations.
Coral reef preservation is important because:
It offers an important ecosystem for marine life

It protects coastal areas by cutting down the power of waves that hit the coast 

It provides an essential income source for millions of people

Coral reefs increase the diversity of marine life. Thousands of species live on one reef.

Based on UNEP

, over 90% of coral reef species are not even named, and the number of reef species goes beyond 800,000.
Their main project, Green Fins has them partnered with UNEP.  The organization looks into protecting and conserving coral reefs by implementing eco-friendly guidelines. They promote sustainable SCUBA diving and snorkeling practices across the global tourism industry. There are best practices that responsible snorkelers and divers need to observe
What they have to say to travelers:
Everyone is obliged to the best environmental practices when it comes to snorkeling and diving. JJ Harvey, a passionate ocean conservationist, and scuba diver, who's also The Reef-World Foundation's director give his personal story. He states why coral reefs are the most valuable ecosystems on earth, how diving impacts coral reefs, and what we can do to protect them.
Some important practices that can help protect coral reefs include:
Spreading the word on the significance of coral reefs

Recycling and disposing of trash appropriately. Marine debris can be too disastrous to coral reefs. 

Minimizing the use of fertilizers

Using environmentally-friendly transportation modes

Reducing stormwater runoff

Be alert when purchasing aquarium fish.
    4.

Sustainable Travel International

Based in Latin America, Sustainable Travel International aims at transforming tourism's impact on communities and nature. They safeguard and conserve the earth's most vulnerable destinations.
What they have to say to travelers: 
It is your responsibility to reduce your impact on nature in the places you tour. Some of the best practices you need to execute include: 
Refusing to embrace the use of disposable plastics and instead of bringing your reusable items like water bottles and reef-safe sunscreen. This is essential to help reduce the amount of waste generated.

Respecting and minimizing wildlife disturbances

Giving back to the local environmental conservation initiatives by contributing or engaging in activities like environmental observation and cleanups.

Make a deliberate effort to reduce the number of carbon emissions you produce during your travels. You can reduce your carbon footprint by going for more efficient transportation modes. 

Try to also explore your nearby destinations by bicycle or on foot. Adopt energy-saving habits like turning off the lights and air-conditioning when not using your hotel room. Another responsible action is to purchase carbon offsets to compensate for your unpreventable carbon emissions.

It helps to also offer support to the communities within your tour destinations. Go the extra mile and contribute to their cultural heritage preservation. 
Examples of how you can attain this are by:
Buying the locally-crafted souvenirs

Seeking out authentic cultural experiences and showing respect to residents and their culture.
    5.

Active Transportation Alliance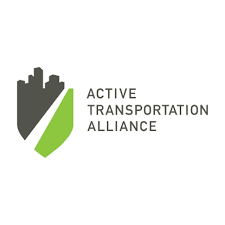 Active Transportation Alliance is a nonprofit organization based in the United States Chicago, Illinois. It's a member-based advocacy establishment that works to enhance walking, bicycling, and other means of public transport. They do this to create sustainable, equitable, and healthy communities.
What they have to say to travelers: 
Instead of depending on a taxi while exploring a town, it helps to lace up your walking shoes and consider walking some miles. That way, you'll manage to stay active and reduce carbon dioxide emissions. You also get to enjoy your tour more and observe new things you might otherwise miss.
Nowadays, bicycle and scooter sharing options are available for travelers. If you're visiting a city with a bike, try to use a bike map in advance. This feature has something new for every cyclist. It will also save you the hassle of discovering, navigating, and tracking new cycling routes.
Key Takeaways
Achieving sustainable tourism is a continuous process. It requires the constant monitoring of impacts and the introduction of necessary preventive and corrective measures.
Sustainable travel development needs the informed input of all relevant stakeholders. It requires strong political leadership to ensure consensus building and worldwide participation. 
Eco-friendly tours should aim toward maintaining high levels of travel satisfaction. Tourists should attain a meaningful experience as they also act responsibly towards nature. Also, the aim should be to raise awareness about issues of sustainability, and promote sustainable travel practices globally.
Planning your next trip?
Then don't forget travel insurance! You don't want to get stuck paying a ton of money and ruining your trip if you get sick or have an accident without travel insurance. WorldNomads is ideal for adventurous travelers, backpackers, or anyone looking to be protected during their trip. They cover almost every single activity you can image!

Already reserved your hotel or hostel? If not, we recommend Booking.com. They have a huge selection of hotels and hostels all over the world. Plus, in most cases, you can cancel your reservation up to a few days before the check-in date without any costs! 

Still haven't booked your plane ticket and want to save big? Take a look at Momondo. It's a flight aggregator that combines several other ticket search websites to make it easier for you to compare prices and make sure you are getting the best deal. 

And finally, will you need to rent a car during your trip? Then check out Rentalcar.com to search and compare car rental companies from all over the world in a single website. Then, you can find the cheapest price for the best car!