Last Updated on by Lohanna Reis
Traveling, being sustainable, and inspiring are three words that could easily be assumed as contradictions. In the modern-day tourism system, travel is seen as a thing to do not only for its own sake but also as a status symbol. It doesn't really matter whether you're looking for a proposal worthy destination.
As women, we tend to have very strong instincts when it comes to picking the right activities in order to fulfill our needs, which can sometimes lead us astray on paths that don't seem right at first glance but subconsciously seem interesting.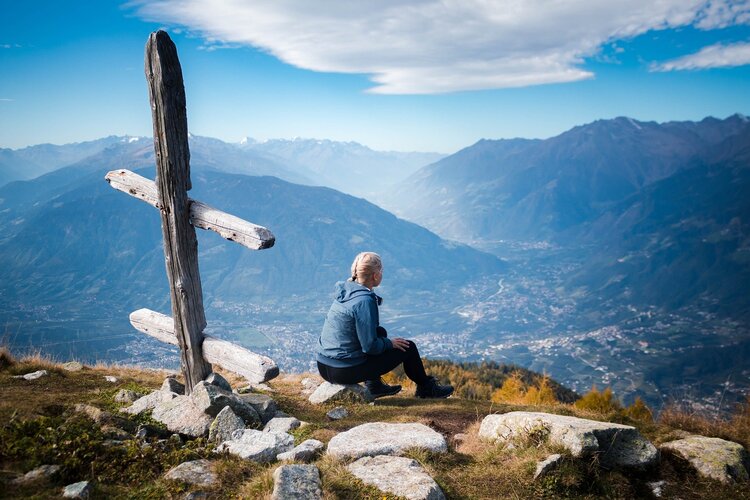 The trend towards travel has been steadily increasing over the past few years amongst modern society women and change from traditional norms is inevitable and something we should all embrace wholeheartedly.
But this doesn't mean that you should forget about your home. Just like plants need water and sun to grow, you need to be in touch with your own culture and roots even if you are traveling outside of our borders.
How sustainable travel rejuvenates your soul will inspire many more women to indulge in this natural human desire; to wander, explore, gain new knowledge and eventually come back home enriched. Here are 10 clever ways sustainable traveling inspires women travelers.
1. Sustainable Traveling Makes You More Open-Minded:
There may be a few exceptions, but generally, it could be said that as women, we tend to have stronger intuition than men. Our senses are sharper; therefore, the impressions received from any kind of experience tend to last longer in our memory.
And it is no coincidence that intuition is one of the strongest feminine traits known by all humans throughout all eras of history.
So, what does it mean to have strong intuition? It means that you are more likely to be sensitive and pick up on things the average person wouldn't notice. And if this is true, then what does it mean for your awareness when traveling?
As a woman, you will automatically become more open-minded towards other societies, cultures, and people by being exposed to them. You probably won't stop noticing or questioning things, but now you know what they mean and why they exist because of better knowledge.
2. Sustainable Traveling Inspires You to Help the Environment
Being an eco-friendly traveler is no longer just a trend; it is now everyone's responsibility. This means that you have to become more conscious of what kind of impact your actions are going to have on the environment because, in this day and age, whatever big or small effects the Earth at large will eventually come back to us as a result of our human interconnectedness. We all have an inner voice that pushes us forward, and sustainable traveling can quickly help you listen to it!
3. Sustainable Traveling Inspires You to Embrace the Unknown
One thing women tend to do a lot is over thinking things. We try to rationalize everything; we want to ensure that all the information is complete, verified, and reliable. But when it comes to traveling, you need to get rid of that habit because being spontaneous is the key.
As a modern woman operating in a world full of wicked temptations, you cannot afford to lose control over yourself for long; otherwise, there will be no one left to look after your family at home. So, to avoid this kind of situation you need to learn how to adapt to new conditions as quickly as possible. Trying new things is one way, and sustainable traveling will definitely help with that!
4. Sustainable Traveling Inspires You to Be More Positive
A positive attitude is something many women possess naturally. Yet, the way they use it in their social interactions can be quite different from how men use it. This is why sustainable traveling causes a profound change within you because now you realize the true power of your worldview and how it affects your mood, motivation, and success!
Probably the most essential thing for all women to understand is that there are two kinds of positive attitudes: superficial and intimate. The first one is more about how you look at things, while the second one is more about how you perceive your inner self, which invites women travelers to learn what they like, why they like it, and focus on it!
5. Sustainable Traveling Inspires You to Be More Adventurous:
The power of travel is in its ability to transform ordinary people into extraordinary individuals. Traveling breaks the invisible barrier that separates all humankind and allows us to see each other as a part of one bigger family regardless of nationality, religion, or gender!
So, if you want to understand why those three things mean so little to other people, all you need to do is keep on traveling, and it will slowly but surely open up your eyes. Not only that, but sustainable traveling also inspires you to be more adventurous because, for something outstanding to come out of it, there has to be a lot of courage involved!
6. Sustainable Traveling Inspires You to Combine Old Traditions with New Ideas
What is more meaningful for a woman than the place she was born into? This kind of thinking is what motivates women to preserve culture, tradition and empower local communities. And this is why sustainable traveling inspires you to do the same thing!
If you find sustainable travelling slightly complicated because of the pressing needs to complete assignments within specific timeframes, it could be time to consider hiring assignment help online. It will leave you with enough time to do what you love most; sustainable traveling.
7. Sustainable Traveling Inspires You to Think Bigger
Sustainable traveling teaches you to see the big picture of life and realize that by saving just one small thing, say a plant in your backyard or an animal that is close to extinction; you can change the world for good! This knowledge gives women travelers a deep understanding of their role on this planet: they are here to make it better.
And all of this is probably the most powerful inspiration a woman can ever get. Soon you will realize that sustainable traveling and helping others are two things that go together because what good would it do if you could change other people's lives but not your own?
8. Sustainable Traveling Inspires Women to Be More Independent
The best thing about women is that they are equal to men in almost everything yet completely different at the same time. This light and dark contrast between both genders brings balance into the world when a man has his woman next to him.
And this connection can only exist if women understand what kind of role they play within this eternal game of life. Sustainable traveling inspires you to be more independent because now you see how life can be lived on your own terms, and this is something women need to go after.
9. Sustainable Traveling Inspires you to Understand Your Own Power
Sustainable traveling is a way of life that forces you to see things for what they really are in order for you to understand your place in this world. Only then will you realize how powerful the female role is and why it needs to be respected as much as men's do.
10. Sustainable Traveling Inspires you to Understand the Need for Equality
Sustainable traveling exposes you to new surroundings and opens your mind on different things that happen around you. And if you give women their rights, chances are they will create miracles and inspire entire generations to come after them. Sustainable traveling is the lifestyle that allows women to understand how much they can do when they put their mind to it!
In short
The 10 ways sustainable travel can inspire women are:
Sustainable travel makes you more open-minded

Traveling sustainably inspires you to help the environment

Traveling sustainably inspires you to embrace the unknown

Sustainable travel ​​inspires you to be more positive

Traveling sustainably inspires you to be more adventurous

Sustainable travel ​​inspires you to combine old traditions with new ideas

Traveling sustainably inspires you to think differently

Sustainable travel ​​inspires women to be more independent

Sustainable travel ​​inspires you to understand your own power

Traveling sustainably inspires you to understand the need for equality
In Closing
If you are a woman who likes to travel, then sustainable traveling is the lifestyle for you because it not only inspires but also provides the solution to many of our planet's most complex problems! It changes your perception of life while providing you with ways on how to save it.
Tiffany Harper is a training guru who's been working in the corporate sector as a technology expert for several years now. She is a management graduate and loves to share her experience through blogs and expert articles. For her love of writing, she provided online consultations for the pro essay writers and one college paper writer, while working with Assignment Geek. Please do not hesitate to contact her on LinkedIn.
Planning your next trip?
Then don't forget travel insurance! You don't want to get stuck paying a ton of money and ruining your trip if you get sick or have an accident without travel insurance. WorldNomads is ideal for adventurous travelers, backpackers, or anyone looking to be protected during their trip. They cover almost every single activity you can image!
Already reserved your hotel or hostel? If not, we recommend Booking.com. They have a huge selection of hotels and hostels all over the world. Plus, in most cases, you can cancel your reservation without any costs up to a few days before the check-in date!
Still haven't booked your plane ticket and want to save big? Take a look at Kayak and Momondo. They are flight aggregators that combine several other ticket search websites to make it easier for you to compare prices and make sure you are getting the best deal.
And finally, will you need to rent a car during your trip? Then check out Rentalcar.com to search and compare car rental companies from all over the world on a single website. Then, you can find the cheapest price for the best car!