Last Updated on by Rodrigo @ OutofYourComfortZone
Traveling is one of the more fascinating hobbies that people can have. No matter what profession you have or how much money you earn, traveling is affordable for anyone, whether you are willing to live in a luxurious hotel or a simple hostel.
Before traveling, many people tend to read different travel blogs and reviews to choose the country they would love to visit first and find out more details about journeys there. However, not all travel reviews are really interesting due to poor quality content and the selection of inappropriate subjects.
In this post, we have prepared the pro-tips that will help you write engaging travel reviews and make your trip even more bright and more memorable.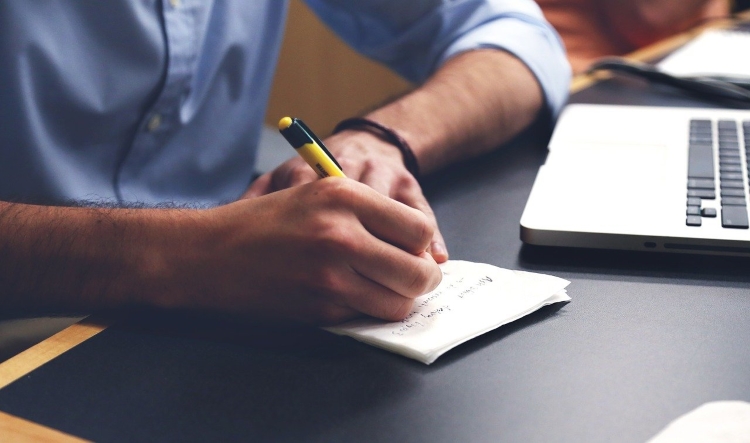 The structure of travel review
Before diving into the specifics of writing travel reviews, we would like to define the proper structure for this type of review. We are not talking about the precise structure, like this heading and that paragraph. It is about what content it has to include and what information will be valuable for your readers.
Each travel review needs to have answers to the following question which are supposed to be common for blog followers:
What—what knowledge and peculiarities of the certain country you have learned and which will provide value to your readers;

Who—who will be the best companion for your readers in one or another country, should this trip be with your soulmate, entire family, or on your own;

When—what time of the year is the best to visit certain countries including the prices on tickets, apartments, food, and so on;
Why—name the main benefits that a similar trip can bring to your readers, however, you should tell about positive as well as negative situations during your journey.
Tips on how to write involving travel reviews
Explore the location before buying tickets
You must have probably seen numerous episodes of TV travel shows where the hosts visit the biggest and smallest cities and villages in the world. They tell about its history, nature, people, culture, traditions and so on.
But you should remember that the words can be much brighter than the reality. So, instead of watching travel shows, we recommend exploring the place you are going to visit soon, especially if this is unpopular with tourists.
Get to know what documents you need to create in advance, what currency they use, and how much money you need to take to feel comfortable. Also, search for the hotels and hostels where you could stay and book them ahead if possible.
The culture and history you will have from the native citizens, but all the details we counted are important to make your trip safe and actually real. This preparation is important as you are flying there to explore the area and write a travel review.
You will have no time to deal with apartment booking, car renting, document creation, and so on. You should have all of it done in advance.
Moreover, it is also a good way to find out whether this place is worth visiting and whether you find anything fascinating to display in your future review.
2. Be familiar with your readers
Overall, the selection of the place you are going to visit almost completely depends on the preferences of your target audience. This factor also defines the way of your future trip, like would it be a luxurious journey visiting the most popular and expensive hotels or would it be a cost-efficient trip with numerous tips on how to save your money.
If you know your readers very well, then it won't be a problem for you to select a country, or a city and create a journey plan which they will definitely approve of. If you are a newbie in writing travel reviews, then you can simply ask your current readers what type of content they will be interested in like the country, culture, hotels, and so on.
3. Think of high-resolution photos and videos in advance
Good-quality and engaging content is great as it shows your writing skills and ability to display your outlook on this work in publications like on writing service Writing Judge.
But it is not enough for modern travel blogs to be popular and attract readers. Along with writing a blog article, we suggest you take high-quality photos and videos of each of your journeys.
Foremost, it will enhance the effect of presence and your impressions from the trip. Secondly, visual content always engages readers more and gives them the opportunity to dive into the world of another country far from their homes.
Additionally, to your text blog, you can edit the videos from your trip into a vlog utilizing a free online video editor where you can discuss all things and moments that happen to you during this vacation in detail.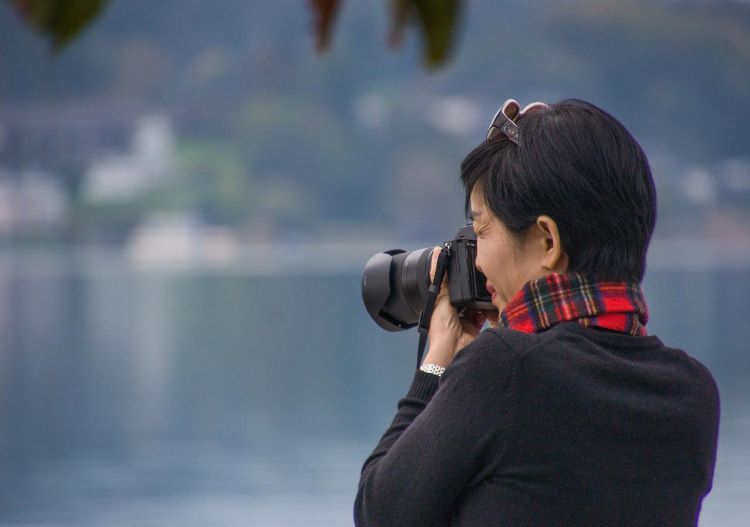 4. Provide readers only with true information
The main purpose of all travel blogs and shows is to show their followers true information about the country and place they are visiting. Well, you won't get paid for hiding the disadvantages, for sure.
You need to show everything possible about the place you are at—their people and behaviors, their lifestyles, level of living, important laws and rules. The information should not always be nice and pleasant to read about.
There are numerous countries where there are thousands of tourists every year. But the local citizens live really poorly and their life level is supposed to be low. Most tourists don't really care about their lives, as they are having a vacation, and that's it. Talking about the travel reviews, your task is to show the overall picture of the country or city, including the pros and cons.
5. Show the prices
Prices are not the last thing readers are curious to know for travel blogs for many reasons. Some think that traveling is extremely expensive, and they cannot afford any trip anywhere. Thus, you can show how to save money on various things during traveling and what countries are affordable for any trip budget.
On the contrary, you can also show your readers that real prices in countries and cities which are supposed to be quite cheap are not always true. Type prices about everything you buy and use—tickets, apartments, meals at the cafés, goods in the supermarkets, drinks, entrances to outstanding places, and so on.
Based on your experience, your readers will be able to avoid unnecessary expenses during their journeys.
6. Provide additional guide tours to your articles
Commonly, articles include general information about your trips. Even if it is a long read and contains 3000-5000 words, it still cannot cover each detail that has happened to you during the previous vacation. By the way, people don't really like reading really long articles, as they get tired or bored very quickly.
That's why you can create guide tours where you collect all useful and safety tips that will come in handy for your readers if they decide to visit the same places. It shouldn't be just plain text.
We recommend creating different diagrams and graphs telling about cuisine and nice cafes, affordable apartments and websites where readers can book them, prices to tickers and what season is the best to visit in one or another country.
7. Share your personal feelings and emotions
When writing a travel review, who will engage your followers to read it till the very last word, tell more about emotions during the different moments in your trips. Of course, you need to include the overall information about the place you are visiting like statistics, number of citizens, languages, and so on.
But this is not the main reason why your readers follow your blog and wait for your new posts. They want to read about your thoughts related to different areas, your personal experience, and what feelings you had in different situations during your journeys. They are ready to listen to you and share your outlook, that's why they like your content.
To conclude
The pledge of an interesting travel blog and reviews is in its diversity and ability to express its own feelings and emotions. You shouldn't be afraid to express what you think of the places you visit, even if your thoughts don't correlate to other famous travel bloggers from the custom writing service Best Writers Online. Just be open and sincere in your travel reviews, you will surely attract many new readers to your content.
Planning your next trip?
Then don't forget travel insurance! You don't want to get stuck paying a ton of money and ruining your trip if you get sick or have an accident without travel insurance. WorldNomads is ideal for adventurous travelers, backpackers, or anyone looking to be protected during their trip. They cover almost every single activity you can image!
Already reserved your hotel or hostel? If not, we recommend Booking.com. They have a huge selection of hotels and hostels all over the world. Plus, in most cases, you can cancel your reservation without any costs up to a few days before the check-in date!
Still haven't booked your plane ticket and want to save big? Take a look at Kayak and Momondo. They are flight aggregators that combine several other ticket search websites to make it easier for you to compare prices and make sure you are getting the best deal.
And finally, will you need to rent a car during your trip? Then check out Rentalcar.com to search and compare car rental companies from all over the world on a single website. Then, you can find the cheapest price for the best car!