Last Updated on by Talita
Australia is a unique country that is definitely worth a visit. Here you can find beaches with snow-white sand, mountains, rainforests, lakes and waterfalls. In national parks you can meet such unique animals as kangaroos, platypuses, echidnas, koalas and wombats.
Australia has a diverse climate that will delight lovers of stunning beaches and rainforests, snow-capped mountains, lush meadows and arid deserts. The temperature ranges from vigorous colds in winter to forty degrees Celsius during summer.
It is not surprising at all that a huge flow of tourists constantly follows their way to this unique country (of course, in recent years it has become smaller due to the pandemic, but it is already gradually recovering), and it is also not surprising that these people are constantly looking for new information about the mainland online.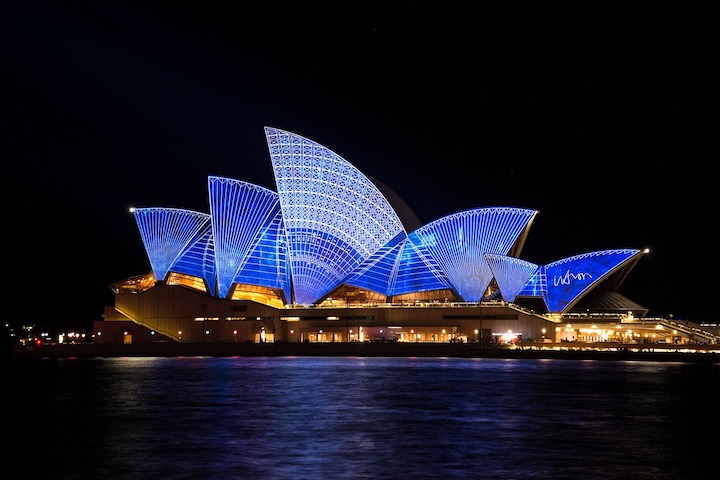 *Many people associate Australia with venomous snakes, spiders and jellyfish, sharks and crocodiles. For example, 6 of the 10 most venomous snake species in the world live in Australia. Admittedly, these fears are clearly exaggerated. The possibility of meeting a dangerous spider or snake is negligible in the city limits. The probability of a snake or spider bite is minimal, since Australia is quite developed, and there is an antidote in any hospital.
Australia is a relatively young country with its own unique history. In major cities such as Melbourne, Sydney and Brisbane, there are many museums, live music concerts, festivals, nightclubs and even concerts of world-famous stars.
In inland Australian cities such as Armidale, Rockhampton or Ballarat, you can immerse yourself in the atmosphere of the Victorian era and the gold rush. Which means that you can find not only naturalistic views and locations here, but generally organize a holiday that would suit anybody's taste.
But if you're reading this article you probably already know about all of these things and even more than that – you're here to learn the tips and tricks that you need to promote a travel blog on Instagram that will tell people how to enjoy their stay in Australia, aren't you?
We are ready to help you out: in this text we will talk about how to fasten the process of such development, what important points there are and what paid promotional tools you can include into your promo campaign: a chance to buy Instagram followers for a better start on the platform, a free and paid PR from other bloggers, targeted advertisements and lots of other helpful tools.
Where do you start and how do you stand out of the row of lookalike blogs from the very beginning?
To begin with, let's talk about the latest trends in social media promotion on Instagram in 2022. You have to learn about the best hacks and tools that are out there to start developing your page the right way from the very beginning.
Earlier in time you could easily gain yourself a hundred or two of readers on IG simply by surfing online and sending people follow requests, hoping that they'd do the same in return. However, the times have changed a lot, and today to reach the same level of success you should really use some knowledge about the social media marketing sphere.
Today we know about the social media algorithms, which on IG change almost every day and become more and more "smart", being able to distinguish the page that users really love and support from the pages that try to go up by dint of the fake activity.
This is why you should really check all the steps you're about to take in terms of paid promotion and make sure that you're not violating any rules that algorithms are following to make the online stay of the platform's users more pleasant.
However, the main tip for making your blog stand out of the row of lookalike blogs would be: never try to copy anyone, put forward only the content you yourself like and follow the latest trends in profile's visual design.
And by the latest we mean the latest – don't try to steal the style of any profile that you personally love, go to the magazines that publish this year's trends in visuals and check what they have on board for you. This is where the freshness and authenticity that you're craving are hiding.
Your task would be to adapt them to the theme of your profile – luckily, travel blogs can look however their owners want them to look like, there are no strict principles or rules out there.
How to make people want to stay on your page?
Before you start thinking about how to promote your page on IG, make sure that people who're going to come on it will want to stay and look through its posts. How do you do that? Well, there are several principles to follow: first of all, make sure that the navigation is clear and people can get to the parts of the page that they're most interested in several clicks. It includes:
the links to your websites or other social media platforms if those are important (you can place them in the header of the profile),

organized highlights where people will be able to find all the necessary info that you have posted (you can link the most important posts of yours here, and, if you're selling some content or tours or guides you can also place the info about them here. Generally, anything you find most important to know about you and your blog),

enough posts which would also include all the valuable information that people would love to see in the first place; you can also pin several posts so that people would see them in the first place,

reels and IGTVs if you have them. The first thing is the main free development tool that you can use today; we'll speak about it a little bit later.
What free methods of promotion can you use?
We want to talk about an opportunity to tangibly develop your account using reels: today this video format works best for attracting new readers, because these clips (no matter the number of subs and likes you have) are being shown by Instagram algorithms to people who might be interested in them.
This works like a targeted ad, but it is free and takes just a little bit of your time and creativity to attract people to the content that you're putting forward.
For a travel blogger there is nothing easier than to gather some new content to put it into posts, stories or reels – you are probably always on the way, checking out new places and locations, so why not document it always and then form something suitable for posting?
Reels about travels are extra popular, and you don't even need to go on the top of a mountain to gather several thousands of views and likes on the clip. A pretty picture (whatever it is), some catchy music and a complimenting filter would be just enough to conquer the hearts of your new potential followers.
Reels aren't the only thing you can use – there are a ton of free methods that you can include into your promotional campaign. But we have to note that most of those methods are pretty time and resource taking.
For example, there are activity chats in Telegram and What's App where content creators are exchanging help: they upload the links to the posts and stories that need some support, and other members of the chat go there and leave them likes, comments, sometimes even subscribe to one another.
This is nice for newcomers, it helps to gain the first readers, but the effect from such a promotion is temporary, plus the amount of effort you'd have to put into leaving people likes and comments in return is not quite rational.
The same goes to commenting on the posts of other big bloggers to interact with their audience and attract them to the content that you're posting – it takes way too much time and you have to find a way to assure people that your page is also worth checking out. But not directly; for that an owner of the page might block you, and they totally have that right.
But what do you do if reels aren't enough and you want to develop faster and with more efficiency? Pay attention to the possibility of buying paid promotional services.
What paid methods are out there for you and which ones of them are the most efficient ones?
So, in today's social media promotion sphere there are three paid tools that have proven their efficiency: influence marketing (PR from bloggers, free and paid), targeted ads and an opportunity to buy real Instagram followers – these ones can build a base that a blogger can rely on in the further development.
This is why we'd recommend to firstly take on them, and only after that proceed to applying other promotional methods.
Paid subs should be real, these should be people who are using the platform daily and who are able to show positive impact not only on the actual subs count on your profile, but also on the statistics that only IG algorithms "see" and take in consideration.
If your posts have lots of interaction with real pages, the algorithms will start to show your content as recommended to potentially interested people more often. But if you'd run into scammers and would purchase fakes and bots as subs, you won't have nearly as good results as we have listed above.
So make sure to always check the quality and never settle for the services with the poor characteristics.
Targeted subscribers: is targeted ad the only way to get them?

If you're on the next level of IG promotion and want something special to get even better at blogging, you can aim at targeted subscribers. These are the people that will love your content the most and can help you monetize it (if you're selling tours in Australia, checklists with must-visit places, etc).
To understand who they are you should study the statistics on who travels to Australia the most and target your ads on these people. Yes, you can do it via targeted ads in Instagram or you can go further and purchase targeted subscribers.
It is when you're cooperating with the promotional website and order subs from a certain location from them – for example, you want Chinese people (apparently, they travel to Australia the most) to see your posts.
You purchase subs from China and algorithms "see" that; if the accounts are real, the algorithms will start recommending your posts to Chinese tourists way more often than before. This is how a paid service can induce the natural growth of the account.
Some other life hacks to use to give your travel blog a good head start:
Study your competitors and figure out what is their unpopular time to post. Some of the bloggers prefer to take some time off in the middle of the week, some don't post during the weekend. Your task is to figure it out and start posting exactly when this time comes. This way you're sufficiently increasing your chances of being seen by your new followers and potential new subscribers as well.

Come up with your own unique formats of posts and stories; it catches the eye, whilst things that everybody has seen create a "banner blindness" effect. It is when we don't notice something bright and catchy if we have seen it a thousand times already. It is quite fair to say that the main key to success on Instagram is authenticity and creativity, so don't be afraid to delegate some things to professionals – for example, purchase subs to stop caring about your profile's constant growth – and concentrate on more important and resource-taking things.

Steal ideas, but do it like an artist would do. What we mean here is: find inspiration in other travel blogs, but never blindly copy them or take themes from them. If you're here to gain people who are going to support you, you have to work on your professional image from the very beginning. People are seeing the lies pretty quickly and very clearly, because they are subscribed to a huge number of travel bloggers if they are interested in the topic. Any stealth will be noticed and your reputation will be ruined once and for all.

Come up with your own color scheme and unique tone of voice that people will remember. Both of these things will help you to create an unforgettable image for people to see and keep in the back of their heads. Catch phrases, funny greetings, certain emojis that are going to be repeated through all of the posts that you make – all of that will help too. To find a color scheme that is going to be trendy and pleasant all at the same time, look through the design magazines that post trends, check what Pantone says about the trendy colors and come up with the description of what your page should look like. From that moment you can either try to bring it to life yourself, or delegate it to the graphic designer or a social media page manager who will find a graphic designer for you – depending on the amount of time and effort you're ready to put into the process.
Let's conclude
Today you're free to use IG not only to chat with friends and exchange your brightest moments with them – you can manage a blog here and even monetize it if you're lucky and skilled enough to develop it to a certain stage. Luckily for you, a huge progress in the social media promotional sphere has happened, and today you can apply for help from the third party paid services to reach better results in a shorter time.
However, you still have to start with yourself – organize the profile, make a study of competitors, figure out your personal unique style and only after that start thinking about how to promote your profile and attract more travelers and tourists to the info you're willing to share or monetize. If it is appropriate, you can try to localize your promotion and put effort into attracting targeted subscribers – people from certain areas who might be interested in your page the most.
Don't be afraid to delegate: purchase subscribers if you're starting from zero or having difficulties with bringing your profile to the next level of popularity. Real bought subs will make not only your subs count more weighty, but also your statistics better, and that's extra important in terms of including the natural process of promotion by dint of paid services.
It is also important to remember that to have a good Instagram account, you need to find the most instagrammable places in Sydney or another city in Australia.
Keep yourself safe as well: remember, that no decent promotional websites will ask for any of your personal information rather than your username and an email to send you a paycheck. If you have run into somebody who wants to know more than that, look for another website to purchase subs (or whatever you need for your profile) from.
And yes, you can take on more than just followers – to make your profile more balanced, include paid thumbs up, comments and video views to your promotional campaign as well. This way in result you're going to achieve a more balanced and natural account's look. We wish you to stay creative and travel the world, good luck!
Planning your next trip?
Then don't forget travel insurance! You don't want to get stuck paying a ton of money and ruining your trip if you get sick or have an accident without travel insurance. WorldNomads is ideal for adventurous travelers, backpackers, or anyone looking to be protected during their trip. They cover almost every single activity you can image! Plus, you can have a 5% discount with the coupon code comfort5.
Already reserved your hotel or hostel? If not, we recommend Booking.com. They have a huge selection of hotels and hostels all over the world. Plus, in most cases, you can cancel your reservation up to a few days before the check-in date without any costs!
Still haven't booked your plane ticket and want to save big? Take a look at Kayakand Momondo. They are flight aggregator that combine several other ticket search websites to make it easier for you to compare prices and make sure you are getting the best deal.
And finally, will you need to rent a car during your trip? Then check out Rentalcar.com to search and compare car rental companies from all over the world in a single website. Then, you can find the cheapest price for the best car!