Last Updated on by Lohanna Reis
Planning for a beach vacation can be exciting and fun, a practical way to enhance your mental health. But it can be overwhelming if you're not sure what to bring.
However, your experience on the trip is a factor in how you prepare. This makes it important to get all essentials primal to your enjoyment for the vacation.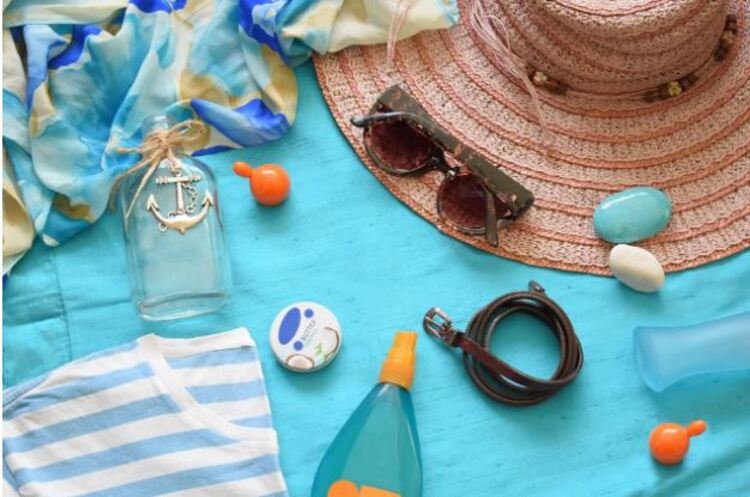 While there are plenty of items you could pack into your backpack or suitcase, here is a small packing list of must-haves for every woman considering a beach vacation.
By the way, if you are a woman and want to travel in an all-female group, take a look at these tours from the company "Solo Female Travelers Tours"

:
If you are planning to travel alone or with other women, check out our Solo Female Travelers Tours programs. This travel company is formed and caters only to women, and its main focus is compatible, safe travel and experiences for adventurers around the world. If you're curious, my article 5 Best Websites to Compare and Buy Tours Around the World has more information about STF Tours.
1. Different kind of bags
No matter what items end up on your packing list, you need a few different bags to pack them. Here are some essential bags you should have:
Beach Bag
You can't go wrong with a beach bag. It's an all-around bag to hold all of your items when you're out on the beach.
Backpack
You want to get a backpack if a day of sightseeing is on your to-do list. A backpack is essential for holding every item you need during your time away from the beach.
Wet Bag
It doesn't matter whether or not you consider yourself a good swimmer, a wet bag is a must-have if you plan to spend quality time on the beach. You can easily separate your wet swimsuit from other clothes and items using a wet bag.
Handbag
Just because you're going to the beach doesn't mean you shouldn't carry a handbag. You can put your wallet, gadgets, and even a nail polish set inside just in case you need some touch-ups while you happily soak up the sun.
2. Beach Essentials
Consider the following beach essentials to protect you while you have fun in the sun:
Beach towel (preferably a lightweight option with microfibers because it dries faster)

Beach hat (choose one with wide brim)

Sunglasses

Water bottle (not plastic bottles)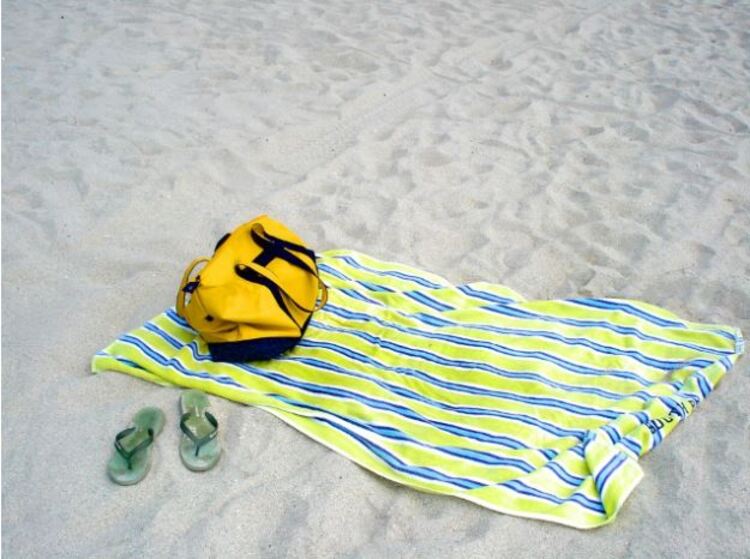 3. Different kind of shoes
Shoes are perhaps the easiest items to bring on a beach vacation. Keep things simple and bring only the following types of shoes:
Flip-Flops
You will spend most of your time in wet conditions around the beach or by the pool, so it makes sense to bring a pair of flip-flops.
Water Shoes
Mesh beach shoes can come in handy when you need to protect your feet from rocky beaches and coral.
Sandals
Sandals are a great choice if you plan to go for a casual dinner night or walk around town. A pair of sandals is all you need for your beach vacation.
4. Toiletries (don't forget sunscreen!!)
In addition to the regular body wash, shampoo, conditioner, toothpaste, toothbrush, hairbrush, deodorant, and razor, you can choose to bring some of these toiletries or buy them at your destination.
Sunscreen
Invest in good-quality sunscreen to protect your body and face. Look for sunscreen products with SPF 30 or higher if you'll be spending most days at the beach.
Makeup
Bring your favorite makeup, especially if you plan to head out during the evening. Remember to bring a nail polish set to keep your nails looking great.
Mosquito Repellent
A mosquito repellent is essential if you want to spend time outdoors during the evening in most beach destinations.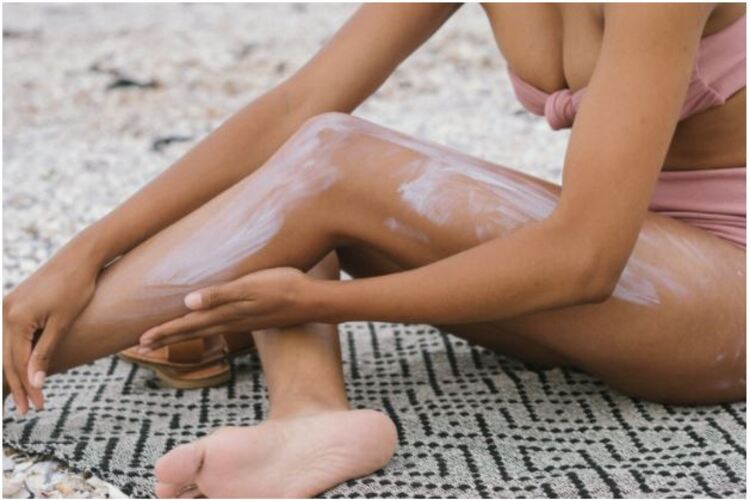 5. Practical Items for the beach
Consider the following items that can increase your comfort during your beach vacation:
Diva Cup
Bring a reusable menstrual cup if you plan to spend a few weeks (unless you are already in menopause). A diva cup is a more eco-friendly and space-saving alternative to pads or tampons.
Travel Line
Laundromats can be expensive in some regions. Depending on your budget, you may want to bring a travel line to dry your clothes after washing them yourself.
6. Beach clothes
Trust me when I say you don't need to bring too many clothes for a beach vacation. Why? You'll likely be spending most of your time in a swimsuit or bikini and won't need the rest of the clothes.
Choosing beach vacation clothes is a personal thing, but here are the essentials:
Swimsuit/Bikini and Sarong/Swimsuit Cover-Up
Whether you prefer swimsuits or bikinis, I recommend packing two for your beach vacation. You can use one while the other is drying. A sarong or swim cover-up is also great for wearing down the beach.
Tank Tops and Shorts
Bring about three tops and three pairs of shorts. You can mix and match these for a walk around town or down the beach.
Dresses and Pants
You can bring one or two casual sundresses. Dresses are great for relaxed dinner nights. A pair of pants can come in handy on cold nights.
Underwear and Sleepwear
Seven pairs of panties should last you for a week. Consider bringing two or three bras, too. A set of nightclothes is sufficient. You can wash them if you stay longer than a few days.
Jacket
A lightweight, waterproof jacket can keep you warm and protected when it gets windy, cold at night, or rainy.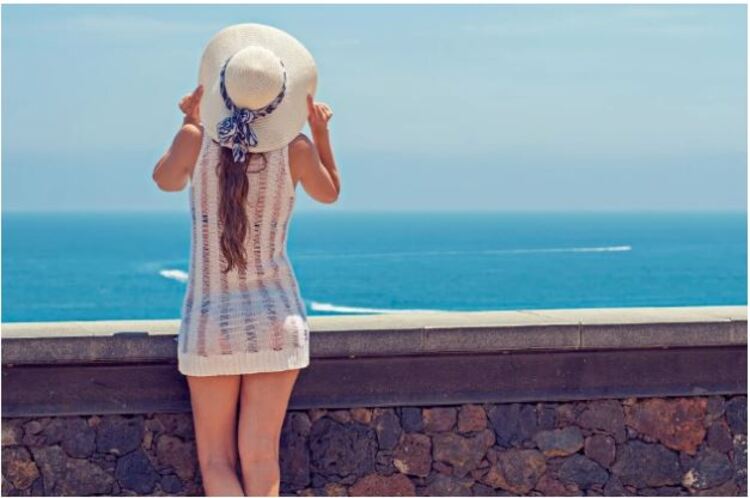 7. Gadgets water/beach proof
The gadgets you bring depend entirely on you. But here are some items you should consider:
Mobile phone (preferably with a waterproof pouch)

Camera (an action camera is a great choice)

Underwater camera (for capturing great moments at the beach)

Memory cards (I recommend bringing two)

Travel adapter, power bank, and chargers
Conclusion
If you are unsure of what to pack for your next beach vacation, this is a guide list that can help. Make sure to print it as you prepare for your trip.
Did you like the list? Think you're missing any essential items? Write in the comments and we'll definitely love your help!
Planning your next trip?
Then don't forget travel insurance! You don't want to get stuck paying a ton of money and ruining your trip if you get sick or have an accident without travel insurance. WorldNomads is ideal for adventurous travelers, backpackers, or anyone looking to be protected during their trip. They cover almost every single activity you can image!
Already reserved your hotel or hostel? If not, we recommend Booking.com. They have a huge selection of hotels and hostels all over the world. Plus, in most cases, you can cancel your reservation without any costs up to a few days before the check-in date!
Still haven't booked your plane ticket and want to save big? Take a look at Kayak and Momondo. They are flight aggregators that combine several other ticket search websites to make it easier for you to compare prices and make sure you are getting the best deal.
And finally, will you need to rent a car during your trip? Then check out Rentalcar.com to search and compare car rental companies from all over the world on a single website. Then, you can find the cheapest price for the best car!