Last Updated on by Rodrigo @ OutofYourComfortZone
The summer is calmly approaching with its two-week vacations, weekend getaways, and time spent with lovely people in new places (or well-known ones). It is always inspiring to wonder about locations and adventures to come. Along with the trend for short-distance traveling, we see another trend for the usage of AI tools which are in abundance.
So, if the latter saves time and gives fresh ideas, can we use them to plan our trips? It is exactly what we are about to do! Keep reading to discover the top ten benefits of using AI to create the journey of your dreams!
But be careful! You shouldn't rely completely on IA to plan your trip. AI is good to give you an overview. But it can give you wrong or old information. So use blogs like this one for additional recourses!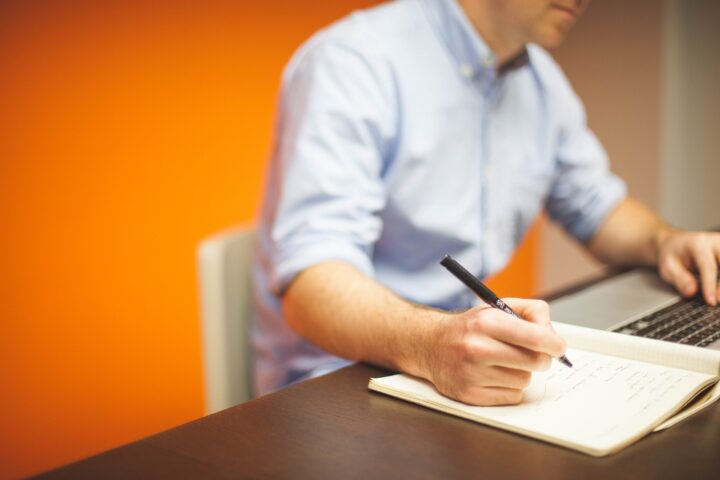 Benefits of AI-enhanced tools
We use AIs daily but do not admit them because they become more ingrained in our lives. For example, we use AI-powered applications and services to navigate our cars, translate FB posts and printed posters, find the best restaurants or hotels, search for information online, watch movies on demand, and more.
AI is quickly transforming how we work: automated assistants can help with administrative tasks such as scheduling and customer relations. In contrast, automated web searches can identify trends in large data sets. So, below, we will explain the advantages and suggest AI tools to make them real.
1. Cost-effectiveness
Ramit Sethi, the American writer and trusted financial adviser recommends people on Netflix's How to Get Rich show to imagine their perfect rich life. Thus, they name various things to include, and the freedom to travel and see the world is among them. Then, the advisor tells them to calculate all the expenses and be frank about their needs. The point is not to pay less but gain the desirable things.
So, whenever one wants anything, he is ready to pay for it, which is excellent. However, are there AI tools to give ideas on how to get the same quality at a lower price? Then, one can quickly assess and compare travel prices to find the best deals, saving you significant time and money.
Kayak
One type of AI tool is an online booking service such as Kayak or Expedia. These services use AI algorithms to search thousands of websites for the best available rates on flights and hotels. They also provide users personalized recommendations based on their preferences and previous searches.
TripAdvisor
Another type of AI tool is a travel app, such as TripAdvisor or Booking.com. These apps use AI technology to provide users with curated recommendations based on their past travel behavior and preferences. They can also give users real-time updates about the best deals for flights, hotels, and other services.
Mint
Lastly, AI-driven financial analytics tools such as Mint or Quicken can help travelers manage their expenses more effectively while on a trip. These tools use AI to analyze spending patterns and make personalized suggestions for saving money on future trips.
Using these AI tools allows travelers to make their next trip more cost-effective and enjoyable. Using the best available technology, you can save hundreds or even thousands of dollars on your next vacation!
2. Time savings
AI is revolutionizing the way we plan and execute our travel. From more intelligent hotel bookings to more efficient routes, AI tools are making it easier than ever to save time on trips.
TripIt is an AI-powered mobile app that helps travelers organize their trips by automating the creation of a detailed travel itinerary. It also provides flight status updates and other real-time information so you can always stay informed.
Plan your trip
AI can help you plan your trip in minutes or hours instead of days or weeks. You set your budget and preferences, and the AI will do the rest. Another advantage is that AI-powered chatbots can answer many common questions travelers may have about their destinations or plans.
As a result, it not only saves time but also reduces stress and helps travelers feel more prepared for their trips.
3. Personalization
Almost all tools collect data you share, search queries you make, and pages and websites you like the most and generate the required information. AI can customize your travel itinerary based on your goals, interests, and budget. Whether looking for a luxurious getaway or an affordable adventure, AI has got you covered.
TripGuru
TripGuru uses AI to plan personalized itineraries, suggest attractions and accommodations, and provide route recommendations. All you have to do is enter your destination, budget, and preferences – TripGuru will generate an efficient travel route tailored just for you.
4. Stress-free planning
Planning trips can be overwhelming, but with AI, all the hard work is done for you. One of the most significant advantages of using AI while traveling is the ability to automate mundane tasks. For example, AI can be used to search for flights, compare prices, and book accommodations with ease staying home and not making phone calls.
Valuable insights
It can also provide travelers with valuable insights about their travel plans, such as when is the best time to fly and which airports are most cost-effective. Additionally, AI tools can help travelers plan by providing suggestions on activities they could do while on their trip, helping them make the most of their journey and enjoy it.
5. Relevant recommendations
AI can recommend activities, restaurants, hotels, and more tailored to your interests and budget. It also provides relevant data such as prices, reviews, ratings, etc. It helps take the guesswork out of trip planning and helps travelers find the best options for their needs.
AI-powered trip planning tools can suggest the best restaurants, attractions, and activities in a given area and provide information on nearby events and festivals that travelers may want to attend.
Kiwi.com
An example of such an AI tool is kiwi.com – a website that allows people to search for flights, hotels, and car rentals. It uses AI-powered algorithms to provide the best options based on user preferences such as budget, destination, etc. The website also provides real-time updates and offers travelers tips and advice on planning their trips more efficiently.
6. Easier navigation
Traditional travel methods, such as maps or paper directions, are quickly replaced by smarter solutions that use advanced algorithms. With the rise of smartphones, AI-powered applications can easily plan a personalized itinerary, helping travelers ensure that their trip is efficient and stress-free.
For example, they show detailed walking directions or suggest the best public transportation options to help you get around without getting lost.
Google Maps
One example of an AI tool is Google Maps, which can help plan out routes to reach destinations most efficiently. Google Maps can suggest multiple options for a given course, allowing travelers to compare different travel times and distances easily. Additionally, Google Maps helps users avoid traffic congestion by providing real-time updates on traffic and road conditions.
Waze
Other AI tools, such as Waze and Sygic, offer similar features for trip planning. For example, they provide information on the best routes available, giving travelers an easier way to reach their destination with minimal delays. These apps also have additional features, such as route optimizations and live updates on road closures or construction work.
7. Language Translation
AI can translate spoken and written language, making it easier for travelers to communicate with locals and understand their surroundings. Powered by language translation, these tools are designed to make it easier and more enjoyable for people to plan their trips by automatically providing helpful information about local attractions, restaurants, and other activities.
Enhance your time spending
A traveler could use an AI tool to translate restaurant reviews written in the local language into their own. It would allow them to make informed decisions about where to eat and what activities to do during their trip without relying on a translator or trying to interpret unfamiliar words.
Additionally, AI-powered tools can provide travelers with up-to-date information about travel advisories, cultural customs, and other vital information to ensure a safe and comfortable journey. AI tools for travel planning are quickly becoming an invaluable asset for travelers who want to make the most of their time abroad.
The well-known Google Translate
For example, Google Translate is a free AI tool that can translate written or spoken words in real-time. It supports over 100 languages and can be accessed through the mobile app, desktop website, or browser extension. Another great AI tool is Microsoft Translator, available for iOS and Android mobile devices.
In addition to translating text, Microsoft Translator offers conversation mode, which can help bridge language barriers during conversations with people who don't speak the same language.
Other AI tools, such as iTranslate and DeepL, offer similar features and functions for users to use when traveling abroad. When used properly, these AI tools can make traveling in a foreign country much easier and more enjoyable.
8. Safety assistance
AI tools are becoming increasingly accessible to everyday people, making them a significant safety assistance resource. AI-powered safety assistance can come in many forms: from voice recognition technology that responds to verbal commands to image recognition software that can spot potential danger or hazards.
Personal assistants
Examples of this technology include personal assistant apps like Alexa or Google Home, facial recognition systems that monitor for suspicious behavior in public spaces, and intelligent navigation software that can alert you to potential dangers on your route. All these tools are available to help us stay safe no matter where we go. With the right AI technology, staying secure has never been easier.
Informing about issues to avoid
AI can alert travelers of dangerous situations such as severe weather or civil unrest. It helps to ensure that travelers remain safe during their trip. When traveling, it is essential to ensure your safety. AI-powered tools are an excellent way to help you stay safe while on the road.
SafetyWise
For instance, the SafetyWise app uses AI technology to detect potential risks in a given area and alert users of those dangers. The app can also recognize faces and objects in photos or videos taken by the user and generate an alert if it detects something suspicious.
Additionally, AI-powered sound analysis tools like Hear4U use audio recordings to detect potential danger in a given area and give users real-time feedback about their surroundings. These tools are invaluable for travelers looking to stay safe while exploring new places.
9. Learning about new places
AI excursion tools can provide some benefits, from helping plan and customize trips to providing real-time experiences. Examples of AI tools that are used for excursions include route optimization software, virtual reality (VR) tours, intelligent assistants, natural language processing (NLP) chatbots, facial recognition technology, and augmented reality (AR).
Enjoy your trips
Virtual reality tours allow people to experience a destination as if they were there, with interactive visuals and soundscapes. Intelligent assistants can recommend attractions to visit based on preferences and interests. Finally, natural language processing chatbots can interact with customers and provide answers to questions.
Google Lens
For example, Google Lens uses machine learning to detect places around you and offer detailed historical information about them. With Google Lens, you can point your phone at a building or landmark, and it will tell you who built it, when it was made, and how long it has been there.
Placemeter
Similarly, Placemeter uses data from the environment and public records to offer users a comprehensive history of their surroundings. Using AI tools like these, you can gain insight into the history of wherever you are walking in and learn more about the area you call home.
10. Reducing Human Error
All the AI tools for traveling can reduce human error and improve the overall travel experience. These tools use natural language processing (NLP) technology, machine learning algorithms, and predictive analytics to provide travelers with personalized recommendations on how to save money and time. You can also see if what is written on the internet used AI, by using a AI detector tool.
Tools examples
Examples of AI tools include price comparison services, route optimization services, hotel booking bots, and flight recommendation engines. By leveraging data from multiple sources, these AI tools can compile detailed itineraries and provide tailored suggestions for travelers, allowing them to make informed travel decisions.
With AI-powered travel tools, travelers can save time and money while getting the best out of their trips.
Arrange trips
Furthermore, some AI tools are specifically designed to help with the booking process. For instance, many airlines now offer automated chatbots to answer travelers' queries and provide personalized recommendations. Using natural language processing (NLP) technologies, these bots can quickly understand a traveler's needs and offer tailored advice.
What are the steps to plan a trip with AI tools?
AI tools can help in many aspects of trip planning, from researching destinations to finding flights and hotels. Here are the steps to plan a trip with AI tools:
1. Determine your destination
Research different travel destinations using AI-powered online assistance. AI can identify destination suggestions based on your preferences and budget and provide photos and reviews to help you decide.
2. Set your budget
Once you've decided on a destination, set a realistic budget for the trip. AI tools can compare prices from multiple airlines and hotels to find the best deals that fit your budget.
3. Book flights
Use AI-enabled flight search to find the best flights. AI can analyze thousands of factors when looking for flights, such as departure and arrival times, layovers, airports, and more, to help you find the perfect getaway.
4. Reserve a hotel
Find the perfect hotel using an AI-enabled online travel agent. AI agents consider your preferences and budget while comparing prices across multiple sites to get you the best rates.
5. Plan activities
Use AI-powered suggestions to plan your activities for each day of the trip. AI can give you tailored recommendations based on your interests and provide detailed information about attractions in the area.
6. Pack accordingly
An AI-enabled packing assistant can help you decide what to bring on your trip. It considers the weather, activities, and other factors to create a personalized list of items you should take.
For example, the PackPoint app uses natural language processing to determine what items you should pack for your trip based on the destination and length of stay. It even has features that let you add custom items to your list, and checklists for everyday travel needs like business trips or camping trips.
7. Stay connected
Use AI-enabled technology such as virtual private networks (VPNs) and online storage services to stay connected and secure while on the go. By taking advantage of AI tools, you can create a seamless and personalized trip-planning experience. With AI, you can easily find the best deals and get tailored suggestions to ensure your trip is exactly what you want.
Conclusion
In conclusion, AI can significantly help planning and to optimize your trip. It offers many advantages, such as saving time, avoiding stress, and increasing accuracy. In addition, AI makes it easier to compare prices between different vendors and destinations so that you can find the perfect vacation spot for your budget.
It also helps you customize your itinerary based on personal preferences and gives you access to insights about specific locations. With AI, finding your trip's best prices and deals is easier than ever. Have a great trip!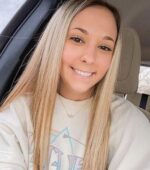 Wanda Lafond is a professional content writer, copywriter, content strategist, and communications consultant. She started young with her writing career from being a high school writer to a university editor, and now she is a writer in the professional writing platform Trust My Paper — her years of expertise have honed her skills to create compelling and results-driven content every single time.
Planning your next trip?