Last Updated on by Rodrigo @ OutofYourComfortZone
Let's be honest: Customers have the ease of stepping into most restaurants and getting their favorite seats seamlessly. The only times it is quite difficult to get reservations are on some special occasions like Valentine's day or Christmas. If you are new to this dining experience, let us tell you that there are plenty of restaurants where you will find every table is booked every day, most times months in advance.
So, what is special about these restaurants that sets them apart from others? You will experience the cuisines of world-class chefs in addition to the cozy and soothing atmosphere with impeccable services.
But you can't expect to get into such restaurants and get a table immediately. If you want to make the most of your dine-out experience, you need to take some steps. After all, you don't want to go back to your home by seeing the crowd or not getting a table. What to do then?
You need to research thoroughly the policies of the restaurant reservation. It is said that the earlier you book, the more likely you will get a table at your favorite restaurant. So, never delay in booking your table prior to your decided date.
But wait! What is the need of dining out? Why "foodstagrams" are heading to such places? If you have been a food lover all throughout your life, and looking for the answers to such queries, you must check this blog out.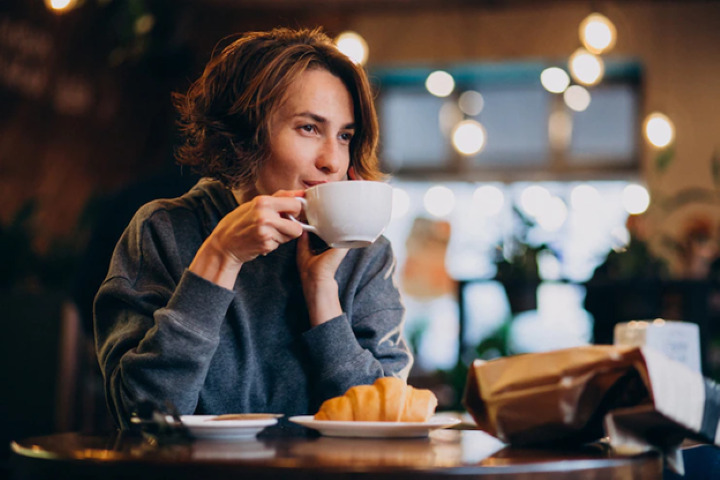 First things first, why should you dine out?
Ample people find it amazing to dine out and why not? When you get the soothing ambiance and delectable food items, why refrain from making "good food memories" then? Let's describe in detail why people are falling in love with dining out.
It is a fun experience. You get ready, go out, see others and eat the dishes that you usually don't cook at home.

Some people associate eating out with a status symbol.

Sometimes it happens that you are not in the mood of cooking, wash the dishes, or go to the supermarket and want to save some time. In such cases, you prefer to go to a restaurant.

People who live far away from their homes, find it easy to eat outside.

Did I forget to mention about the tourists? They are always in search of the best restaurants to dine out at the places where they are traveling to.

Not to mention, weekends and holidays are the times when there is more crowd than the usual days and people wait for their turn to get the tables at the restaurant. Sometimes, you even can't find a table unless you have made a prior booking.
All in all, you will get fun, pleasure, and an amazing experience in dining out. And who can steer clear of some bewitching photos too?
Now that you have known the reasons to dine out, let's get started by knowing the tricks and hacks to get a table at NYC's most expensive restaurants.
Via Carota – Via Carota is a restaurant established by 2 chefs named Sodi and Jody Williams. It took its inspiration from the 17th-century villa in the hills near Florence. If you want to witness old-world Italian roots, lifestyle, and food, visit Via Carota. The wooden floors, vintage chapel chairs, and rustic wooden cabinets are enough to fill you up with calmness. You can even get a table in the private room tucked away amongst the wine bottles. It is open all day long. If you don't want to come back soon from this restaurant, get a reservation using applications like WuwWuw. Such applications make it easy to get reservations at the last minute to have a perfect evening at a restaurant with delectable dishes.
Rubirosa – Rubirosa is the heart of Nolita. It links the old and new neighborhoods where you can get as comfortable atmosphere as your home and relish the cuisines like hand-made fresh kinds of pasta, Italian-American classics, and many more. The signature dishes of the restaurant are Marinara and Vodka Sauce. Moreover, you can't get away without tasting the legendary thin-crust pizzas and the housemade pasta at Rubirosa. Set your weekend plans straight by making a prior reservation and have all the fun.
Carbone – The restaurant is named after Mario Carbone who put in efforts to establish it along with Jeff Zalaznick and Rich Torrisi. The restaurant doesn't compromise on the essence of the great Italian-American restaurants of the mid-20th century The restaurant includes food items like Seafood Salad, Lobster Fra Diayola, Linguini Vongole, and Veal Parmesan that take their taste to another level. You must be surprised to know that making reservations at this restaurant is also not easy. You have to book the table here at least 7 days prior to your desired plans. And the WuwWuw application makes the booking all the more easy.
Here is the catch: Sometimes you stuck in situations where you can't make it to the restaurant at the last minute due to some emergency circumstances. What to do in such cases? You need not worry. Why? The invention of some applications makes it a piece of cake for you to transfer the booking to someone else so you don't have to face any losses. Isn't that great? Obviously, it is.
Rao's – The Rao's family has always believed in sharing the tradition and rituals of Italian cuisine. They pay special attention to including the most important ingredients as far as your dining experience is concerned. The restaurant has been awarded with a pinnacle three stars from Mimi Sheraton who is a celebrated American food critic and writer and described the dishes of the restaurant as "exquisitely simple Italian cooking". Satiate your hunger in Rao's with the restaurant reservation and take your dining experience a notch higher.
Rezdora – The list of one of the most expensive and excellent restaurants is incomplete without the mention of Rezdora which serves the best pasta for all the pasta lovers out there. It received a 2021 Michelin star award from Chef Stefano Secchi and Partner David Switzer in New York City's Flatiron neighborhood. The restaurant prepares traditional meat, fish, and local vegetables and complements the food items with wines. So, who can miss that? If you have been putting off your plans of dining out for months, now is the time to take a step. Book your table at Rezdora and dive into the taste of luscious cuisines.
Don Angie – It is a modern Italian-American restaurant in the West Village established by chefs Scott Tacinelli and Angie Rito, a team of husband and wife. The restaurant is reinvented with contemporary dining and includes Italian-American family favorites and regional Italian dishes. You have to make a prior reservation to delve into the lip-smacking famous Pin-wheel-style Lasagna for two oozing out the layers of mozzarella and béchamel. Give yourself an extra burst of energy right here at Don Angie. Don't forget to book your table for the best time ever. Trust us, you won't regret.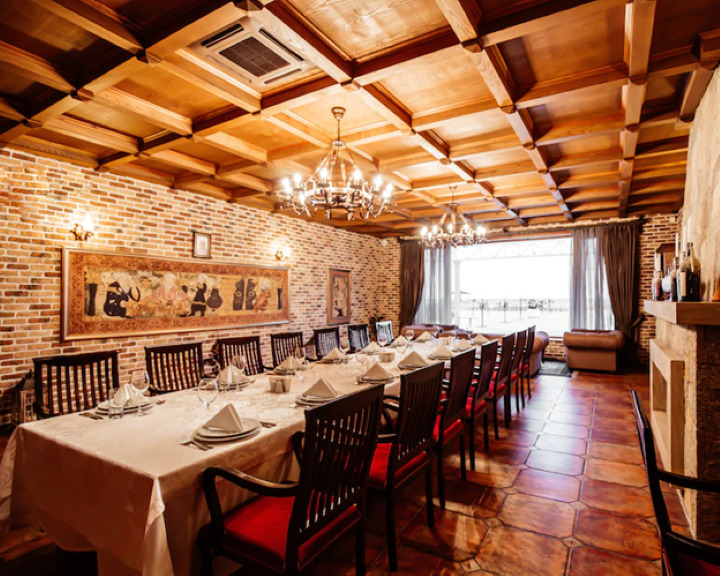 Sodi – If you want to dive into the delectable Italian taste in a calm atmosphere, head to the offering at Sodi. The menu will give you the vibe of the refreshing elements of Florence, Italy where the owner of the restaurant was born. The popular dishes here include a selection of meats, various salads, Cornish hen, New York strip steak, and dishes made from cheese. You can find the choice of your drink here and pair it well with your favorite dish. If you want to secure the golden ticket to this amazing restaurant, reserve a table here and soothe your taste buds.
L'Artusi – The restaurant was opened in December 2008 in the name of Italian businessman Pellegrino Artusi who wrote a famous book named The Science of cookery and the art of eating well. He gave his view on traditional Italian cuisines with the combination of his creativity. The restaurant has two floors having a seating of 110 people with an extended traditional bar and an open kitchen. You can also get private dining opportunities here at this 2500-bottle walk-in wine cellar. You can't resist yourself from tasting homemade pasta and Chitarra with garlic here. But don't forget to make an advance booking before heading to L'Artusi. You need not worry about if any emergency comes up as you can transfer your reservation to someone else who needs it at that time.
Laser Wolf Brooklyn – Laser Wolf has some award-winning Israeli cuisines that can soothe your taste buds. You can even dive into the mesmerizing views of the Manhattan skyline. The focal point of the restaurant is the charcoal grill and everything is cooked over it. The charcoal grill is enough to intensify the flavor of every dish here. Want to come here? Reserve your table and have some palatable dishes.
Casa Cruz – Caza Cruz is a stunning restaurant located between the Park and Madison Avenues in New York. The restaurant comprises five floors with bars and a dining room, a rooftop terrace, and special event places. Whether you want to have breakfast, lunch, or dinner or just want to relish luscious cocktails, Casa Cruz is the perfect place. So, reserve your table right here at Casa Cruz and put a full stop to your hunger.
Peak restaurant and bar – Located on the 101st floor of 30 Hudson Yards, Peak is a remarkable restaurant with a vibrant atmosphere and outstanding hospitality. You can even see the splendid views of New York City with delectable cuisines for a perfect evening. The modern American menu of the Peak is inspired by Chef Cryer with a central focus on the purity of the ingredients. You can get gluten-free, vegetarian, and vegan options here to satisfy your taste buds. Just make a prior booking and you are good to go.
Misi New York – Missy Robbins is the chef and owner of Misi who put all her soul into Italian cooking to establish this phenomenal restaurant and took Italian cooking a notch higher. The popular dishes of the restaurant are handmade pasta and vegetable antipasti. They have an amazing collection of wines and cocktails that can act like a cherry on the cake for your evening. So, book your table through WuwWuw without any delay and have a great time.
Cucina Alba – If you want to dive into the experience of an Italian holiday, Cucina Alba is the restaurant you should head to. Its seductive and playful atmosphere is an apt place that can make your evening with your beloved more special. Italian cuisine is the specialty of the restaurant. If you want to experience the fun of an Italian holiday, book your tables right away for Cucina Alba and make the most out of it.
HYUN – The team at HYUN works on the mission of keeping Korean flavors alive. Combining style, cuisine and space deliver the best results to its customers. The restaurant focus on the dishes like Japanese A5 Wagyu, silken chawanmushi, and hand-chopped tartare, butchered in-house and grilled tableside. So, if you love to relish the taste of Korean cuisines, it can never be wrong to book your table at HYUN that will surely satiate your taste buds.
To make a long story short
Dining out at NYC's most expensive restaurants is not challenging anymore provided you do all the research and planning. And that is where the above-mentioned list will come in handy to you. Decide the best restaurants where you want to dine out and book their tables well in advance. You can even try every restaurant one by one.
Wondering what if someday you can't turn up at the restaurant at your booked table? You need not. When the applications like WuwWuw are here, it becomes hassle-free to transfer your reservation to someone else, who needs it at that time. In this way, whether you want to dine out or head somewhere in an emergency, you are all set. Have you booked your table yet? Without any ado, book one and let your inner food lover come out.
Planning your next trip?
Then don't forget travel insurance! You don't want to get stuck paying a ton of money and ruining your trip if you get sick or have an accident without travel insurance. WorldNomads is ideal for adventurous travelers, backpackers, or anyone looking to be protected during their trip. They cover almost every single activity you can image!
Already reserved your hotel or hostel? If not, we recommend Booking.com. They have a huge selection of hotels and hostels all over the world. Plus, in most cases, you can cancel your reservation without any costs up to a few days before the check-in date!
Still haven't booked your plane ticket and want to save big? Take a look at Kayak and Momondo. They are flight aggregators that combine several other ticket search websites to make it easier for you to compare prices and make sure you are getting the best deal.
And finally, will you need to rent a car during your trip? Then check out Rentalcar.com to search and compare car rental companies from all over the world on a single website. Then, you can find the cheapest price for the best car!