Last Updated on by Rodrigo @ OutofYourComfortZone
From Eastern European city breaks to resort holidays in the southwest, Europe has so much to offer keen holidaymakers. It's often considered an expensive continent to travel to, although there are plenty of affordable options – you just need to know where to look! 
So, without further ado, here are four of our favourite countries to visit in Europe for a reasonable price without compromising on quality. 
If you don't want to stay in just one country, you can also take a trip that passes through several European destinations with a budget.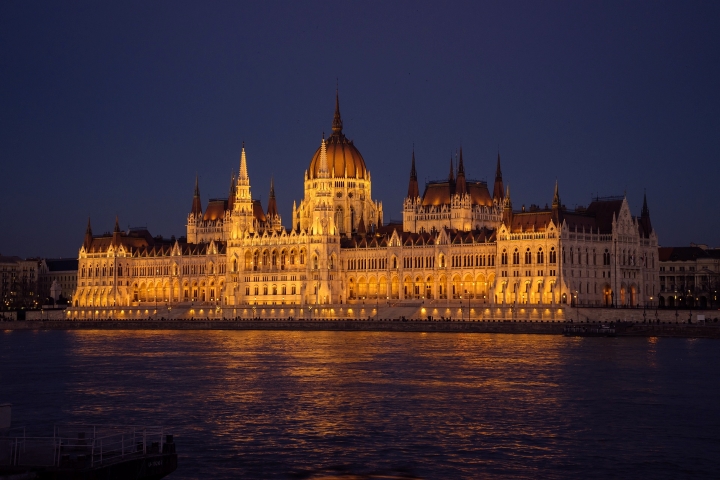 1. Bulgaria 
Bulgaria is an incredibly budget-friendly country, where you can explore to your heart's content without spending too much. The majority of the attractions and monuments here are free of charge, which includes the national parks and museums. 
Among the most beautiful places to visit here are in the North or the Rhodopes region, with luxury accommodation still being fairly inexpensive at around £45 per night. The majority of tourists opt for the party resort of Sunny Beach due to its variety of restaurants and the long stretch of beach that spreads 2.5km along the Black Sea. 
Bulgaria also has some of the best ski resorts if you're into winter sports; better still, a day pass to one of these can cost as little as £32. 
   2. Croatia 
Croatia is a beautiful country all year round, with return flights often costing less than a London to Edinburgh train ticket. Of course, this all depends on the time of year, with prices being the lowest from October to March. 
The Balkan country has seen an increase in tourism over the past few years due to its many islands, amazing weather, easy accessibility and friendly locals. Day-to-day activities here can cost next to nothing, should you wish to explore the Old Town or go swimming at the beach. 
If you don't mind the occasional splurge, a visit to the odd historical site or museum won't break the bank. Even a boat trip in Croatia can be reasonably priced – and is sure to make memories you won't forget in a hurry. 
Croatia is a relatively small country, and it is possible to travel around by car almost in one day to see all the sights of the country. With its compact size, you can easily embark on a road trip and experience the diverse landscapes, picturesque coastal towns, and cultural treasures that Croatia has to offer. So hop in a car and embark on a memorable journey through this enchanting country.
Whilst there are numerous affordable hostels in tourist hotspots like Split and Dubrovnik, you can easily find private Airbnb rooms for only slightly more. It all depends on your preferences and your budget. 
And if you want an indication of a city to go to in Croatia, I recommend Split, which has incredible things to do!
   3. Czech Republic 
Nestled within the centre of Europe, the Czech Republic is a country rich in history. Everywhere you look, you'll see medieval architecture, castles and ancient ruins. The number of tourists visiting here increases year after year, mainly to the capital, Prague. 
Prague is inundated with attractions and the majority are entirely free, should you be fine with only seeing the exterior (tickets to the inside can be quite expensive). The highlights here include the astronomical clock, the John Lennon wall and the Dancing House. 
You can also take a leisurely stroll over one of the world's oldest standing medieval bridges, the Charles Bridge, before heading for a spot of lunch. Make sure to find somewhere to eat or drink outside of the city centre and tourist areas – these are likely to be much more authentic and cheaper. 
The public transport system in Prague is one of the most efficient and safest services in Europe, with the option to travel by train, tram or bus. Tickets are usually very cheap and deals are available for those staying in the city for more than a few days. 
Excluding the festive period, winter in Prague is relatively quiet. This not only means fewer people to spoil your holiday photos but also significant discounts on accommodation. Regardless of when you visit in winter, it's going to be fairly cold; so, if you'd rather avoid this trade-off in favour of a warmer climate, the Karlín and Holešovice districts are much cheaper and well-serviced by public transport. 
   4. Malta 
The island nation of Malta is located in the centre of the Mediterranean Sea. The Malta summer is best known for its warm climate and the country has picturesque landscapes that have often served as locations for high-budget films. 
Whilst the capital Valletta won't stretch your budget too much, you'll likely save more money if you steer clear of the coastline on the main island. The smaller island of Gozo is filled with hidden beaches, unspoilt nature and calming serenity – all of which are much cheaper. 
The majority of the beaches in this Mediterranean archipelago are free for visitors and happy-hour deals are often available at the nearby bars. Altogether, you'll probably want to leave a budget of around £65-70 for each day, which will still allow for the occasional splurge. 
Before arriving at the airport in Malta, you'll want to make sure to book your holiday transfers if travelling to one of the hotspots. This way you'll likely get a better deal and start your holiday off stress-free. 
Also, be sure to create an itinerary for Malta so your trip can go by without hassle.
   5. Hungary 
In Hungary, you'll feel like royalty, basking in the luxury you'd expect from other popular European destinations but at a fraction of the cost. Its capital Budapest is up there with the likes of London and Paris but is perfect for those on a budget. 
There are so many amazing things to do in Budapest, with sunset cruises, historical tours and spa trips to name but a few. While the city is thriving and lively, the countryside is charming, with traditional cuisine and set menus only costing a few pounds in local currency. 
There is a wide range of hotels, apartments and hostels to choose from in Budapest from as little as £9, with luxury accommodation costing around £80. It's slightly tricky to get an average price for the attractions and tours as there are so many different excursions. As an example, a cruise along the river may cost £10, whereas a cruise to Lake Balaton could cost up to £60. 
You can easily make your way around the city on foot but the cost of public transport is usually very low. It's often suggested that you save around £60 a day to spend here. 
So, those are our top locations in Europe for a holiday that is memorable yet affordable. If you have any recommendations on where to go next, let us know in the comments! 
Planning your next trip?