Last Updated on by Rodrigo @ OutofYourComfortZone
Capturing the sights, sounds, and experiences of a journey on video takes skill and planning. Whether you're making a short travel video for friends, or a full-length film to make your mark in the world of travel filmmaking, there are some key tips to follow.
In this article, we'll cover the basics of making the best travel video and provide 10 practical video tips to help you get the most out of your footage.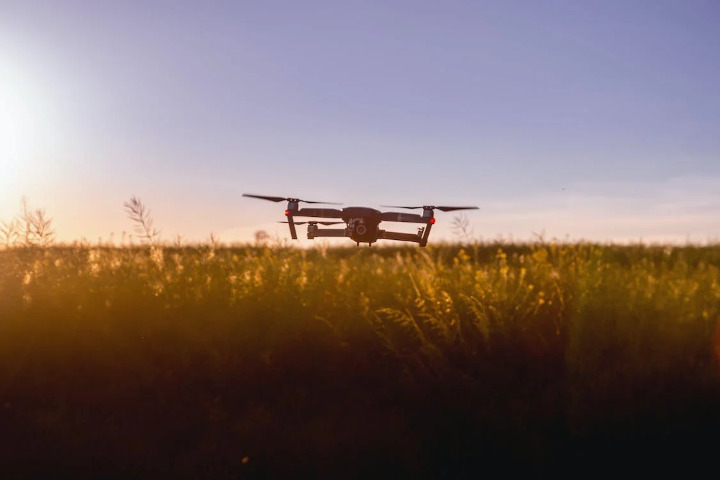 How to Make a Travelogue Video?
1. Plan the Moment
Planning is an indispensable part of any process, video production included. This is especially true when shooting video in a foreign place. In-depth research helps you stay prepared and organized, which definitely not only saves time and energy but also helps you get the most out of your video-making experience.
For example, if you will explore cities in Mexico during your next trip, research destinations, map out video locations, and come up with video ideas before you film. Make sure to get permits if needed and ensure that videoing is allowed in the area.
Before heading out for your video shoot, get a clear idea of the video content and structure. Think about what kind of video you want to create – whether it's an overview of some of the sights, a video diary of your travels and experiences, or something else.
2. Watch Travel Videos
Spending some time watching other travelers' journeys helps to get a better idea of how to make a travel video. See how the video progresses, what kind of shots they take, and what strategies they use.
If you are a beginner video maker and don't have much video-making experience, search for video tips and tricks from popular video creators and video-making tutorials. Watching videos made by experienced video makers can inspire you to be creative and come up with your own video ideas.
If you're feeling stuck, there are plenty of travel video templates available online that you can use as a starting point.
3. Make the Script
The script is the backbone of your travelogue video. It will help you structure video content and find opportunities to inject creativity.
Create an outline that reflects the video ideas you have in mind and also keeps in mind the destination's sights and attractions. Writing down the main points helps to make sure that all video elements are captured and that everything flows logically.
Note the video length for each scene and how long it takes to shoot. This will help you stay on track and include all the necessary elements on video.
4. Choose the Right Gear
Traveling is always a challenge. Every video pro knows that video shooting on the go requires a different set of gadgets than in studio settings. You'll need video equipment that is lightweight, portable, and easy to carry around.
Choose essentials that will allow you to capture spectacular video footage out in the field. Invest in a reliable camera and lenses, video stabilizers, drones, lights, and external audio recorders that are suitable for on-location shooting. If you're budget-conscious, make it simple as possible and avoid bringing too much video gear that will just weigh you down.
Video gear can also be tricky to pack. Pack video equipment that can do more than one job. For example, instead of carrying multiple lenses, look for one lens that offers a variety of different focal lengths. Remember to account for extra video accessories like batteries, memory cards, and other video peripherals that you may need on the video shoot.
5. Mind the Weather
Weather can be a real video killer, so it's important to be aware of the conditions before you start shooting video. Keep an eye on the forecast and come prepared with gear that can withstand any potential rain or snowstorms.
The best time to shoot your travelogue is during soft and natural light, which helps to create beautiful visuals. That usually happens in the morning and late afternoon when there is an even, diffuse light without harsh shadows.
Remember, you can always adjust the video exposure settings to compensate for difficult lighting situations like extreme sunlight or overexposure.
6. Capture Unique Perspectives
Nothing adds visual interest and excitement to video clips like creative angles. Capture video from different heights and distances to accentuate the scene's beauty or make the video subjects appear more dynamic.
Experiment with video techniques such as motion tracking, time-lapses, and slow motion. To get an interesting video shot, use video rigs for more stable footage and less camera shake. Get close-ups and long shots, shoot above and below the subject or bring in wide scenes and details. This will help add drama, show scale and create motion.
For example, high-angle video shots can make viewers feel like they are in the scene, while low-angle video clips can be used to add a dramatic touch. Experiment with video angles, video movements, and video directions to create unique video compositions.
7. Create Meaningful Connections
The best travel video stories connect the audience to the subjects of your video. To make it more personal, introduce characters and locations by showing the daily lives and people in the area. Showing both sides of a story brings depth and insight to your travelogue video.
Capture emotional moments, interviews, and conversations between subjects or host videos with local experts. Let them open up and share their thoughts, beliefs, and experiences on camera. This helps to create an emotional connection with viewers that adds more meaning and relevance to your video content.
Create video stories with a purpose. Let viewers walk away with something that they can relate to, learn from, or be inspired by.
8. Use Stock Videos
Sometimes it's hard to capture the exact footage that you need while traveling. You can always supplement your video clips with one-stop stock videos that are available for free or at some cost.
Stock videos of the exact location can complement your travel footage. They come in a variety of topics and can be used as background video clips, transitions, b-rolls, etc.
Enhance your video stories with stock clips of popular tourist attractions, cities, landmarks, and locations that viewers may recognize or have visited in person. This helps to add context to your story and make it look more professional.
9. Edit and Polish
The video editing process is just as important as the shooting itself. Although there are some secrets to edit travel videos, in most cases video editing software helps you combine video clips and create a complete story.
Editing video footage helps compress time, eliminate video sequences that don't work, and make video clips more engaging. For example, if you need to crop a video clip to keep the subject in focus, a video cropper can help a lot.
Polish the video clips with video transitions, fades, various effects, and title cards. Add music and a voice-over to video clips to communicate the mood and create an emotional video experience.
10. Have Fun
Making a travelogue video doesn't need to be complicated or stressful. As long as you stay open to new experiences, be creative, and have fun, you'll be sure to create wonderful travel videos that will leave a lasting impression.
Give yourself the freedom to explore a destination, and let your creative juices flow. You may even end up with some unique footage you could never have imagined. So, when it comes to travel video production, simply let go and have a blast!
Conclusion
Travel videos are a fantastic way to capture the beauty of a place, share experiences with friends and family, or even inspire others to travel. But creating a great travel video is not as easy as it seems. You need the right gear, creativity, and storytelling skills to make the most out of your travel video footage.
The key to making a compelling travel video is about finding the correct balance between story, visuals, and emotions. With these tips, you can create the best travel video that takes viewers on a journey with you.
Happy travels and happy filming!
Planning your next trip?