Last Updated on by Lohanna Reis
What's the first thing that comes to mind when you think of Egypt? The pyramids, right? Well…that's what most other people would say as well.
However, this enchanting, millennia-old country has infinite possibilities that I, to be honest, only discovered while putting together this article!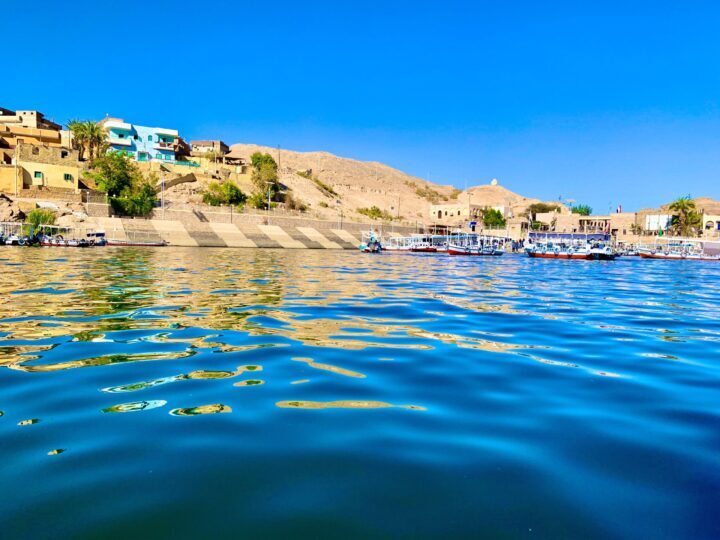 Egypt Fast Facts
Where is Egypt located?
Egypt is located in North Africa and shares a border with Libya to the west and Sudan to the south.
To the north you'll find the Mediterranean Sea, and to the east you'll find the Red Sea with its many breathtaking beaches.
To the northeast, Egypt borders Israel and the Palestinian Territory's Gaza Strip.
Is it safe to visit Egypt alone as a woman?
Well, in general and based on my personal experience, I would say it is.
That said, it's good to know the difference between being safe or simply being inconvenienced. In the big cities, I took all the same precautions I would in any big metropolis, including in my hometown in Brazil, and nothing bad happened to me.
In some cases, I actually felt safer in Egypt than in other big cities overseas.
For example, Egypt's nightlife is very lively given that it's so hot during the summer afternoons (which I didn't have to suffer through since I went during the winter :D). Because of this, cafes, restaurants, and shops tend to open late and then remain open until dawn!
This meant I got used to walking by myself through the streets in the early hours of the morning, even with a phone in hand to order a taxi.
But there certainly were inconveniences and annoyances, and I did certainly receive a lot of stares, whispers, and sometimes requests for photos. But I just ignored the stares and rejected the requests, and the men left me alone.
But again, this was nothing that hadn't happened to me in other large cities (except the requests for photos hahaha), my home city included.
So in general, I would consider it to be a safe place for female travelers, because there was never a time when a man even got too close or approached me without permission (not even for handshakes or hugs), due to the Muslim customs that are followed by most citizens of the country.
The second largest religion in the country is Christianity, which roughly 16 million citizens of the country practice.
What language do they speak in Egypt?
The official language is Arabic, though the commonly-spoken form is the Egyptian Arabic dialect. That said, there are a few other dialects spread throughout the country like Bedawi (from the Bedouins), Mattokki (also called Kenzi, the language of Egyptians Nubians), and Suwi (from habitants of the Siwa Oasis).
However, you'll be able to get by with English in the big cities, particularly with younger people and shopkeepers.
The best cities to visit in Egypt
1. Suez
The city of Suez has earned its religious, commercial, industrial, and touristic importance thanks to its geographic location. For years, it's been a top tourist destination thanks to its natural beauties that include lakes and mountains.
In the times of Muhammad Ali Pasha, who is considered the father and founder of modern Egypt and ruled the country in the first half of the 19th century, Suez was important. This was because it was a major navigation route between the Orient and the Occident and involved in the increase in exports from India to Great Britain through Egypt.
I'm somewhat biased here since Suez is the city where I spent most of my time during my exchange in Egypt – a topic for another day – but it really is a great city to visit and is a good value for your money.
The city feels small, but it's full of shops and commerce! Everything I needed was close to home (though it is worth mentioning that cash is primarily used in the country, so you won't be using a credit card much).
What to do/where to visit in Suez:
a. The Suez National Museum
Perfect for learning all about Egyptian history, this museum has rooms showcasing archeological treasures related to the Suez Canal and its history, from the first attempt to construct the canal during the reign of Pharaoh Senusret III in the 19th century BCE (nearly 4,000 years ago) to the canal that was, in fact, excavated during the reign of Khedive Said Pasha in the mid-1800s.
b. Mount Ataka
This is one of the country's most famous mountains and sits between Suez and the province of the Red Sea. From the top, you'll have a stunning view of the gulf and a spectacular sunset!
c. Visiting the cafes
This is one of the most common pastimes in Suez! My favorite establishment, unfortunately, closed its doors during the pandemic. But I'll leave a few photos to inspire you to find a favorite of your own!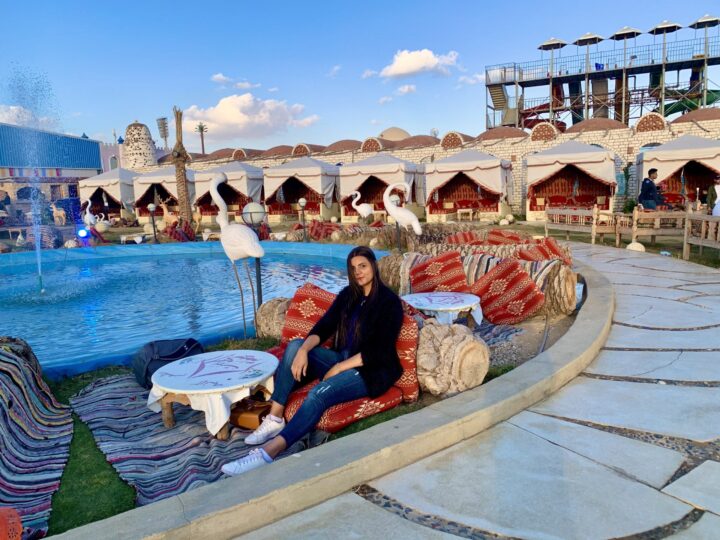 d. Muhammad Ali Palace
The Muhammad Ali Palace is near the old coast (Old Corniche) in Suez and was built in 1812. The palace has two levels and a tall cupola shaped in a luxurious Turkish design.
e. The Suez Canal
Of course, this option can't be left off the list! This is the most famous spot in the city. Finished in 1869, the canal connects the Red Sea to the Mediterranean Sea.
One local tradition is to hang out by the canal and relax while watching the large international ships pass by.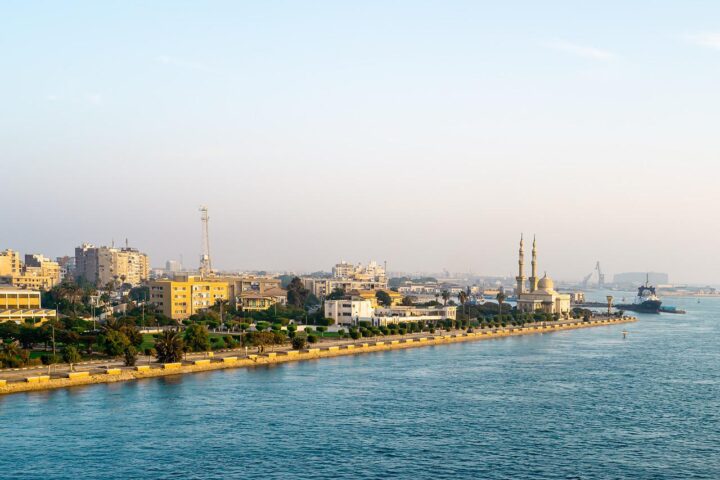 2. Siwa
Siwa was definitely one of my favorite cities to visit! It's a veryyy small and traditional city (so prepare yourself for some culture shock)!
But since "different" was what I love to explore, I went with an open mind and heart and was charmed with the uniqueness of the place.
The city's landscape is split between a strip of desert and the green leaves of palm trees, almost like a miracle! At the Siwa Oasis, you'll find desert, lakes, good food, and lots of adventure to be had.
What to do/where to visit in Siwa:
a. Mountain of the Dead
Wait! Don't be afraid. The Mountain of the Dead (Gebel al-Mawta) is an archeological site that dates back to Siwa's Roman presence, which settled in the oasis after Cleopatra's death.
The mountain isn't that tall nor that difficult to climb up, though it's still worth the trip. From above, you'll have a stunning view of the city and the divide between the desert and palm trees I mentioned above.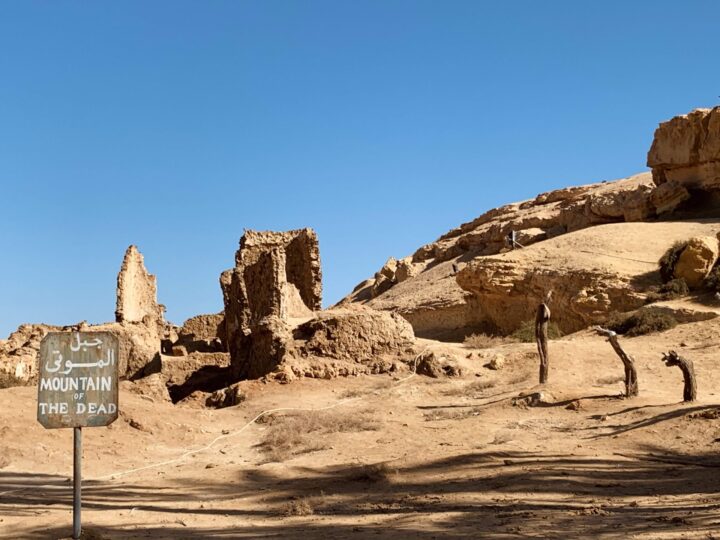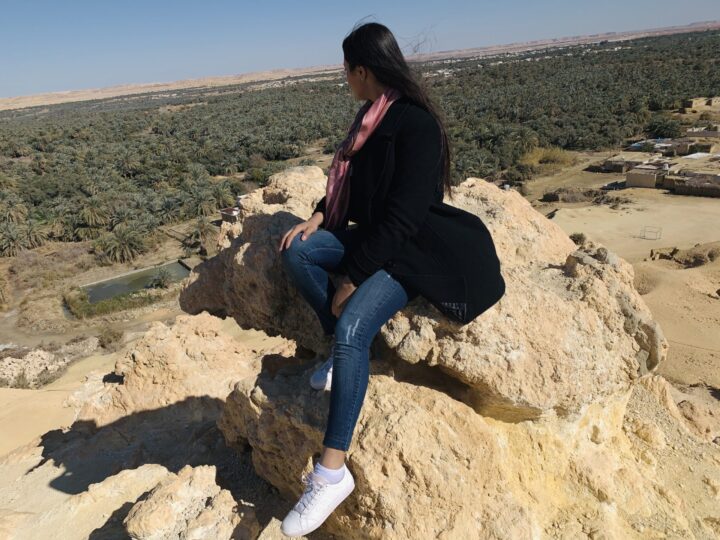 b. Cleopatra Spring
There are rumors that Cleopatra herself used to bathe in the warm waters of this very spring. The truth of this story is doubtful, but the benefits of thermal waters are scientifically backed.
These subterranean waters are naturally heated from 37 to 50 degrees Celsius and have innumerable benefits, including an anesthetic effect that relieves pain. Among other benefits, these warm waters also help in aesthetic treatments for the skin by reconstituting its protective barrier and promoting a sensation of comfort and well-being.
You can also take the opportunity to buy some lovely souvenirs from the stalls from the bedouin that live in the surrounding areas!
c. Spend some time in the desert
This is an experience that's hard to explain if you haven't done it yourself. Honestly, I never thought deserts were very special before I went to one. My naive opinion was that a desert was just "sand all around."
However, now that I've had the chance to actually set foot in one, my opinion has totally changed!
I was blown away by the majesty of such a place and couldn't help but imagine how our ancestors crossed these places with a camel or two, little supplies, but with an incredible sense of direction as you can't see where the desert ends.
It's a place that evokes peace and fear at once…it's like an ocean, beautiful yet dangerous, but built from sand and unimaginable history. It's the perfect place to have fun, but also retreat into introspection.
Before going into the desert, I recommend you find a tour company to bring you there, both for the activity options as well as for safety. Once you get there, I recommend you try "rallying" by 4×4 (generally, these are the vehicles that the adventure tour companies will use to bring you into the desert) and sandboarding, which is a lot of fun!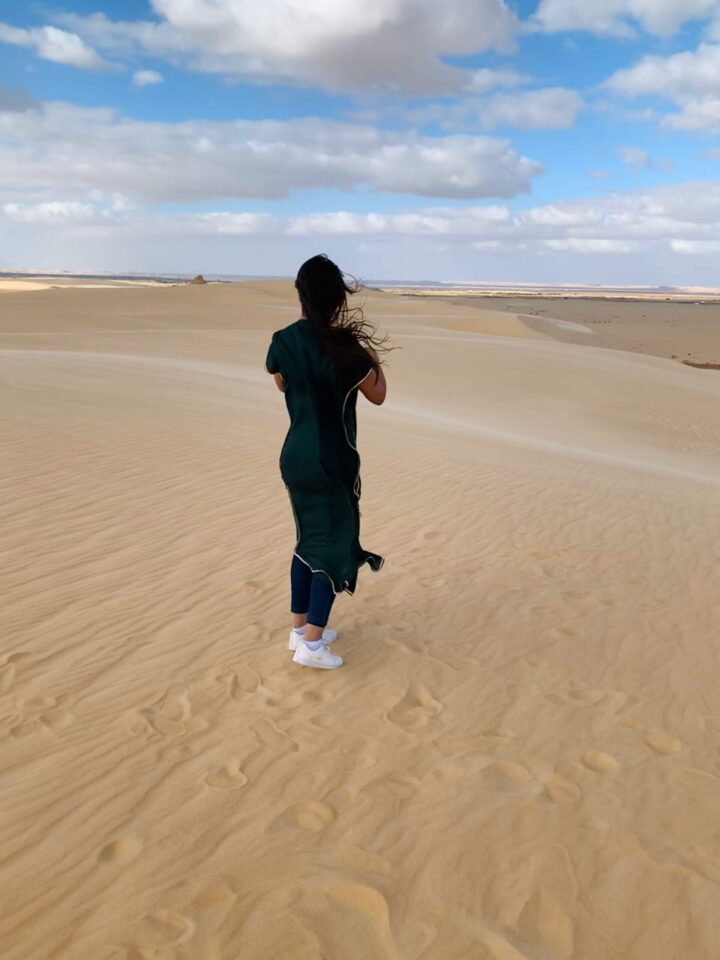 d. Salt Lakes
This is one of the most beautiful and remote places I've ever seen in my life!
When we first arrived, our group let out a collective "wow" and looked on in open-mouthed shock!
The water here is extremely salty, so take care to avoid getting any in your eyes. And bring some sandals so you don't hurt your feet on the salt crystals.
The water here is a brilliant blue and surrounded by bright pieces of salt that allowed us to float as if we were in the Dead Sea. The Salt Lakes area is home to several lakes and, as such, has space for everyone. The water here is also believed to cure sinus, skin, and eye infections.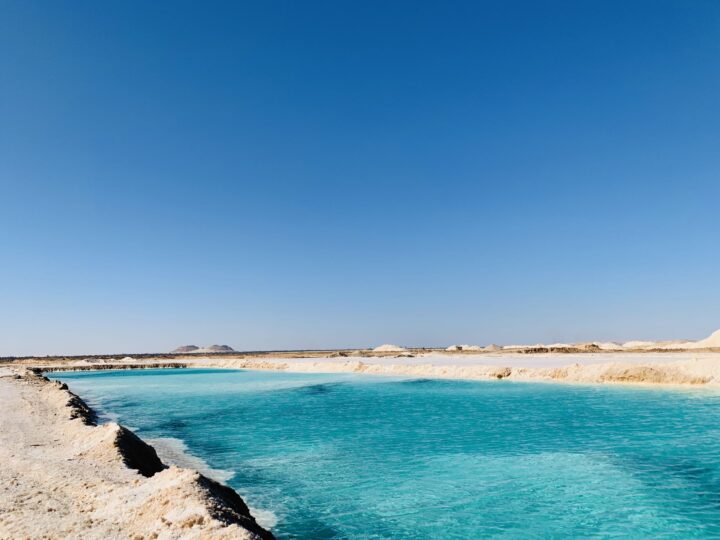 e. Siwa Oasis
Make the most of your time in this wonderful place by heading to a local restaurant and receiving a warm welcome from the locals.
I think the photos speak for themselves.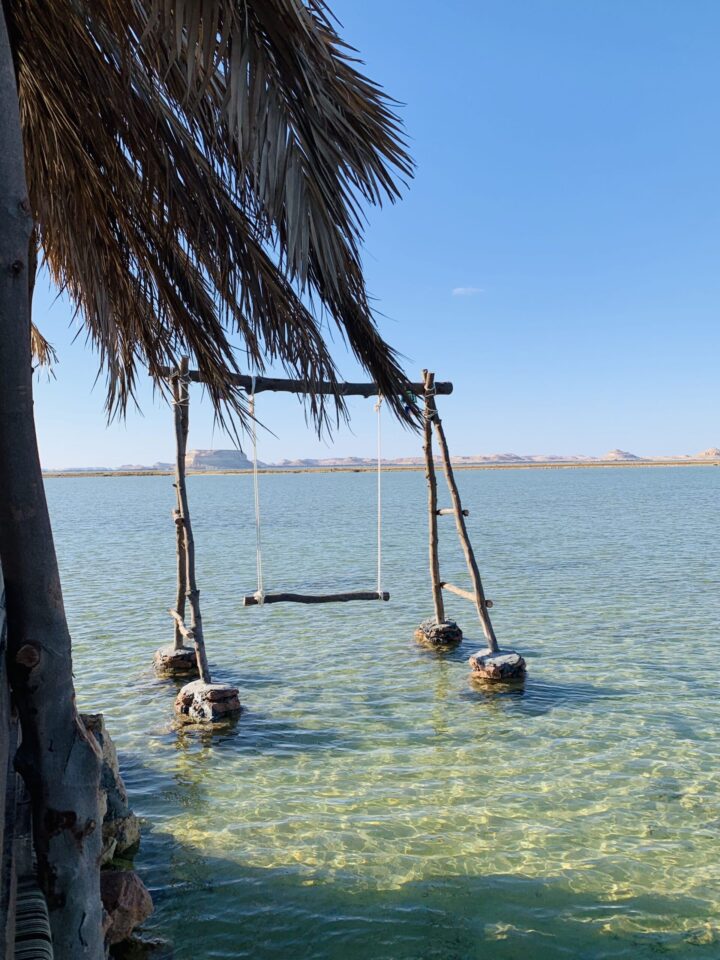 3. Alexandria
Alexander the Great founded Alexandria, and Queen Cleopatra ruled it. Alexandria was once one of the most important cities in the Mediterranean, and was home to the famed Great Library of Alexandria.
From the late 19th century to 1950s, the city was something of a bohemian tourist hub, with a vibrant cast of writers, poets, and artists who adopted the city as their home.
What to do/where to visit in Alexandria:
a. Walk along the waterfront promenade
I guarantee that a stroll along Alexandria's "corniche" first thing in the morning or at the end of the afternoon will help you feel calm and relaxed.
Take the opportunity to get yourself a sahlab in one of the many cafes that face the sea. In other words, a liver sandwich that only Alexandria has (I see you wrinkling your nose…stop judging and give it a try. It's worth it!)
You can also try some of the city's very fresh and delicious seafood while youér at it!
b. Fort Qaitbay
Fort Qaitbay is a replacement for what was once the location of the mighty Pharos Lighthouse – one of the seven wonders of the ancient world, which was toppled by a violent earthquake in 1303.
The fort that stands here today has been guarding Alexandria since 1480 and was partially built with the rubble of the downed lighthouse.
Inside the castle, you can explore the many stone-walled chambers and even go up to the top to look out over the Mediterranean.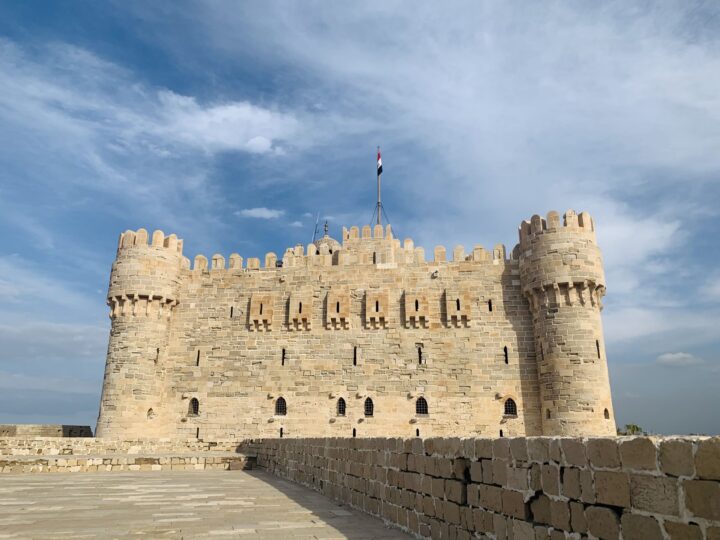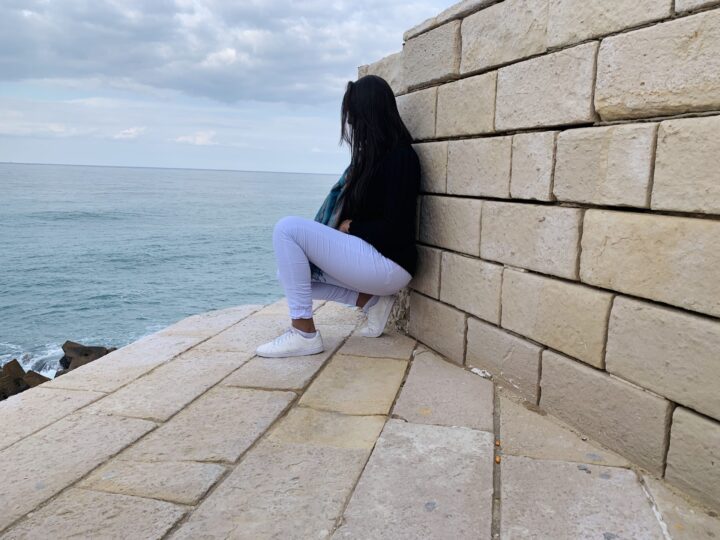 c. The Library of Alexandria
Most tourists in Alexandria head straight for this modern version of what would have been the Great Library of Alexandria, which no longer exists.
The Alexandrian Library is one of Egypt's most important contemporary landmarks and is the cultural heart of the city. In addition to the library, there are also a series of museums that explore the history and heritage of Alexandria and a reading room that can hold more than 8 million books!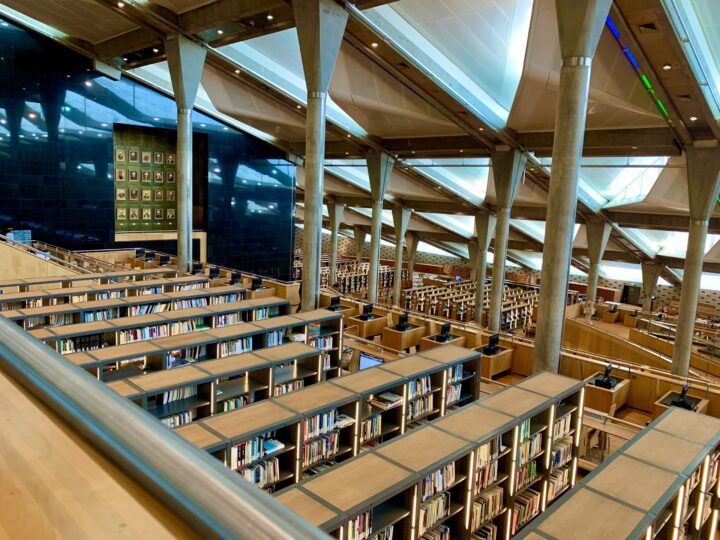 4. Fayoum
Fayoum has a rich heritage of floral, fauna, and archeology, given that it's one of the most fertile regions in all of Egypt. Its lakes and waterfalls are beautiful, as is its very starry night sky!
The best time to visit is spring, as the weather will be a pleasant 24 to 25 degrees Celsius.
The city also has two areas protected by the Egyptian government: Lago Qarun National park and Wadi Rayan National Park.
Where to visit/what to do in Fayoum
a. Wadi Rayan
This is one of Fayoum's most famous protected areas. Here, you'll see two separate lakes in Wadi Rayan; the upper lake and the lower lake connected by beautiful waterfalls that are considered to be the largest in Egypt.
You can also visit the archeological and fossil sites found near the Gabal Manqueer Al Rayan area.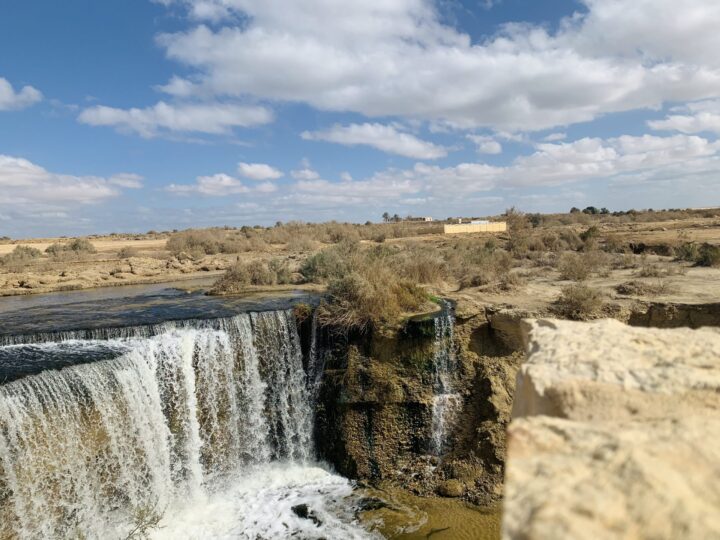 b. Magic Lake
Magic Lake is one of the most spectacular in the world and is located in Wadi El Hitan.
The water is surrounded, incredibly, by desert. And depending on the sunlight, it can change colors throughout the day, thus giving it the name "Magic Lake."
The lake also contains certain minerals that can help people with arthritis. You won't regret visiting this lovely setting where you can swim or simply enjoy sitting under an incredible waterfall.
Since I went during the winter, I just found a spot to sit and enjoy the breathtaking view!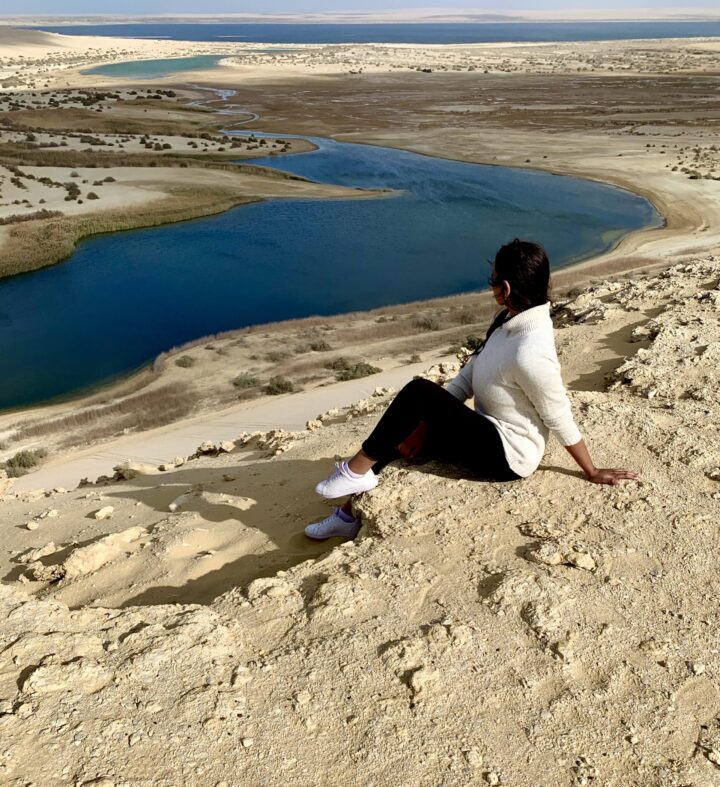 5. Luxor
In this city, you can visit the largest temples in all of Egypt!
Luxor has SO much history, and that's clearly reflected in the great number of temples, archeological sites, and tombs spread throughout the city. So if you're a history buff, Luxor is definitely for you.
Plus, the city is also known for its felucca boats and hot air balloon rides that, to be honest, the photos will describe better than I can!
Where to visit in/what to do in Luxor:
a. Templo de Karnak
Out of all the countless templates in Luxor, the Karnak Temple Complex is probably the most impressive.

Within the complex, you'll find the Great Temple of Amon, the Temple of Khons, and the Festival Hall of Thutmose III, as well as some smaller temples and sanctuaries nearby.
The complex wasn't constructed from a single plan. Rather, it reflects a competition between several successive rulers who came to adorn this great national shrine that would, because of this, become the most important of Egypt's temples during the New Kingdom.
b. Felucca
When you tire of seeing temples and tombs all day, the best way to relax is take a "felucca" trip to a "Banana Island" from Luxor.
A felucca is a small traditional boat made fully from wood, with the exception of the sails made from indigenous cotton or other natural fibers.
The boat is generally furnished with cushions and a stationary table in the middle for refreshments.
It's not hard to find a felucca to go on since the captions search for their clients on the boardwalk 😀
Luxor's felucca boat trips are meant for sitting and simply admiring the view…but if you're lucky, you'll also be able to see the sunset and observe the mighty Nile River at its most majestic.
c. Hot air balloon
Hot air balloon rides aren't just for Cappadocia!
Flying over Luxor by hot air balloon is, without a doubt, one of the most unforgettable experiences that I've ever had. And is one that I'd do again and again.
Anyone willing to brave the early morning will be rewarded with a panoramic view of the entire region as you take off just after the sunset. The flight takes approximately 1 hour, though the entire excursion is about 3 hours to get there and back from the hotel.
There are many balloon operators in the city and the prices are quite affordable! Group trips generally have larger baskets, holding about 24 passengers plus the pilot.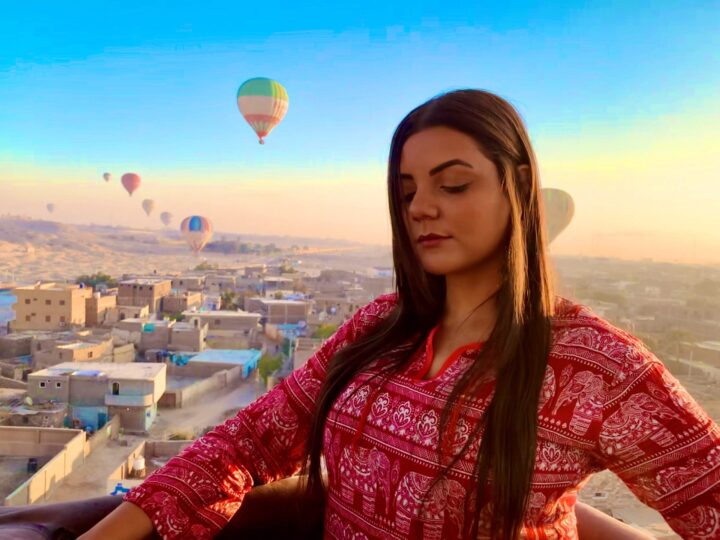 6. Aswan
Aswan is lovely. It's cute, quaint, and very colorful. The climate is hot all year, so winter is the best time to visit.
The city is known for its charming trips through the Nile Valley with its archeological sites and calm energy. Aswan is a great destination to sail by felucca, and is the home of the famous Abu Simbel Temple.
You can also visit the Nubian Village, also known as "Gharb Seheyl." Getting to know this incredibly colorful village is a unique cultural experience where you can visit the last remains of the Nubian civilization that once coexisted with the ancient Egyptians.
Not only is Aswan a place to take beautiful pictures, but it's also a place where you can buy beautiful souvenirs!
Where to visit/what to do in Aswan:
a. Philae Temple
Without further ado, this is my favorite temple in Egypt!
Philae is one of the most interesting temple complexes in Egypt. Since it's located on Aglika Island, you'll need to take a water taxi to get there.
The template was moved to its current location with UNESCO support, preserving its original appearance, layout, and even landscaping of the island after the construction of a new dam threatened to permanently submerge the former site.
Early Christians used the island's main temple as a church. This is why some of the figures of ancient gods were disfigured, as the Christians often tried to remove these pagan images from their newly-claimed shrines.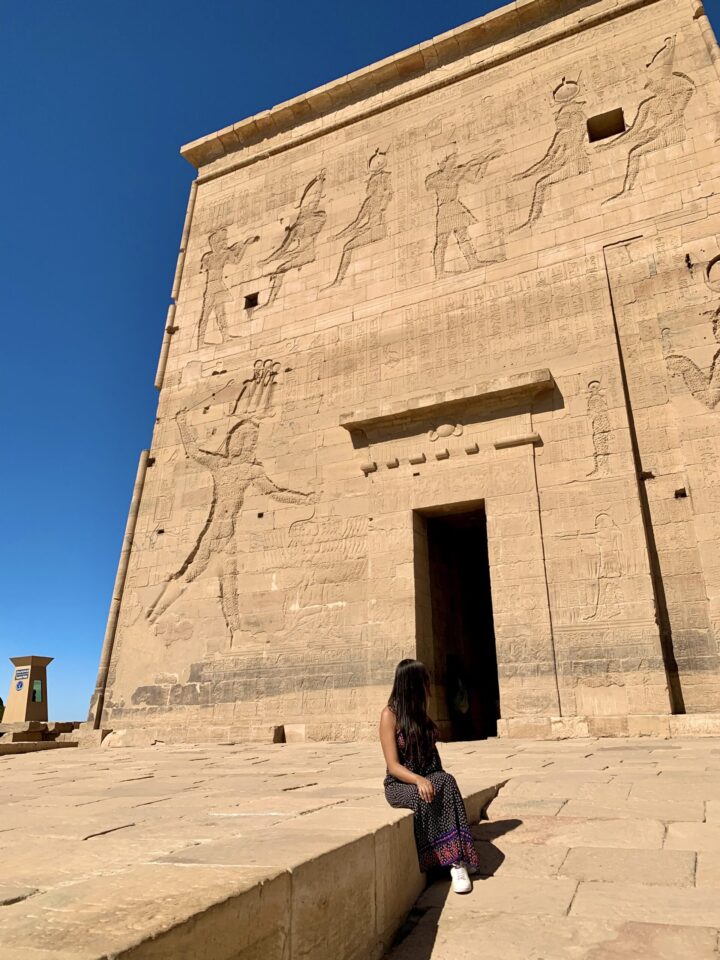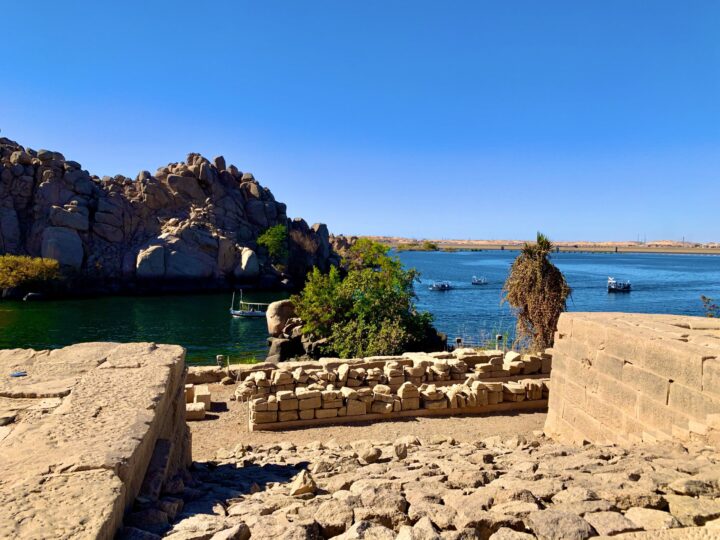 b. Gharb Seheyl
The boat trip to Gharb Seheyl, a traditional Nubian village, doesn't take more than 10 or 15 minutes from the center of Aswan/Elephantine Island. And if you end up going on a clear and sunny day, you're guaranteed a stunning scene as you move along the Nile. (
Along the way, you'll also have a beautiful view of the lively city that is Aswan. And on the other side of the river, you'll see the desert extend all the way to the shore.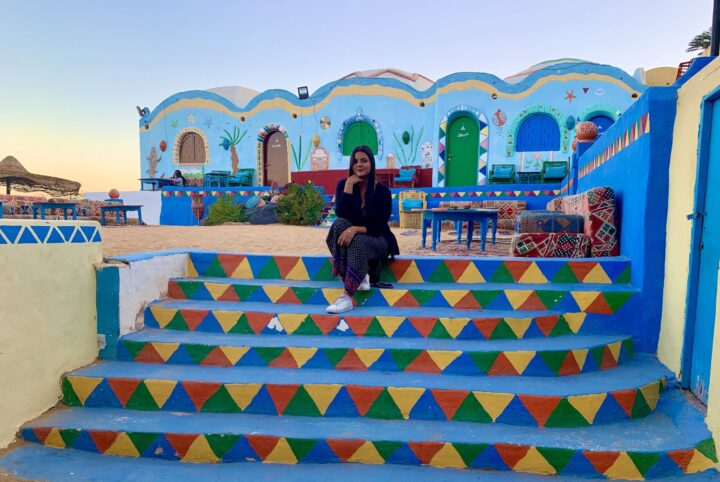 c. Get Henna
If you've never gotten henna and would like to, then you should know that the Egyptians themselves told me that Aswan is where you can find the best artists, the Nubians.
I had already been in the country for a while before I finally found these talented women. And I was so eager that I entrusted both of my arms to them! 😀
I don't have any tattoos so I've never done anything like this, cultural heritage behind this is so rich (and beautiful, let's face it) that from that moment, I wanted to get it done at least one a month – by the way, henna will fade away in a little over a week, unfortunately for me!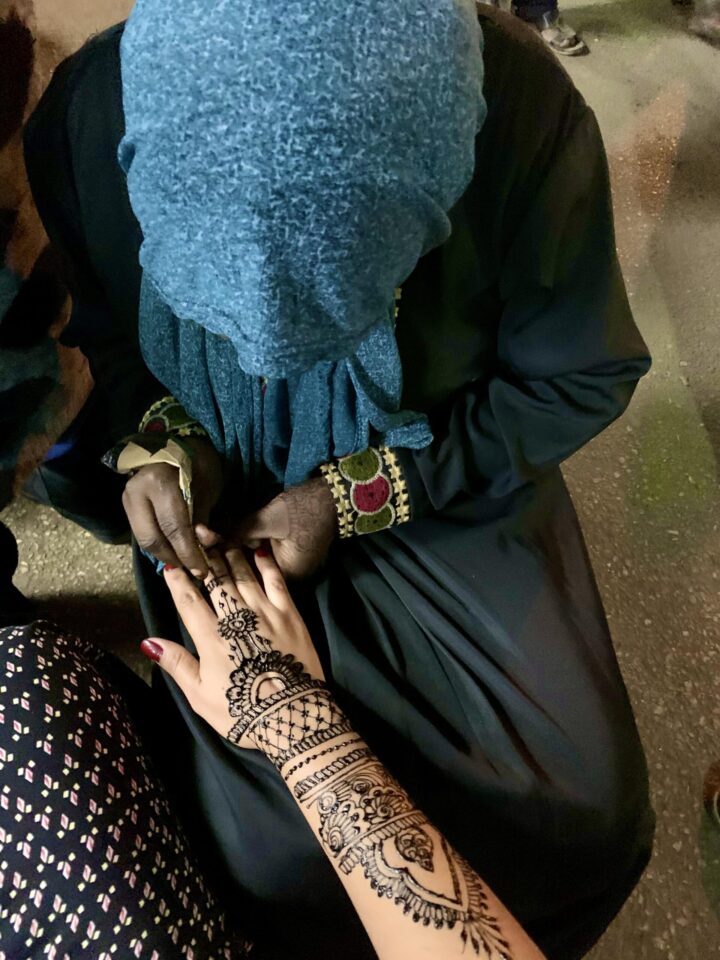 d. Aswan Museum
This museum was created to honor the Nubian culture and history which dates back to prehistoric times.
The museum was designed to resemble traditional Nubian village architecture, and was built with local sandstone and pink granite. It was also one of the winners of the Aga Khan Award for Architecture in 2001.
It's worth taking the time to explore its interior as well as the beautiful and immense garden outside.
7. Damanhour
Damanhour is a city located some 160 km to the northeast of Cairo and about 70 km from Alexandria. The city was originally dedicated to the ancient Egyptian god Horus, and is currently known for its vast agricultural and textile industries.
Damanhous isn't a very touristy city, so it's perfect for anyone who wants to experience the traditional Egyptian way of life! The best way to get here is by taking public transportation from Alexandria.
I stayed in the home of a wonderful family, who I consider my Egyptian family (besides my host family in Suez), but the city does have a variety of hotel options available.
What to do/where to visit in Damanhour:
a. Damanhour Opera House
Built during the reign of King Fuad I in the early 1900s, this building is an architectural masterpiece that embodies the unique characteristics of Egyptian and Andalusian architecture with Italian planning.
The Opera has been the main landmark of the province, which is why its name has been changed multiple times to correspond to the type of Egyptian government in power at that moment.
The opera house has long been a place of historic and artistic value through its renowned performances that continue here today.
b. Cafes and pastry shops
There is nothing more Egyptian than spending an evening at one, or several, of the city's many cafes.
Take the opportunity to try the traditional drinks and sweets that make up part of local day-to-day life.
And since Egyptian hospitality never disappoints, these are a few of the sweets that I tried FOR FREE after the establishment's owner found out I was Brazilian! (By the way, the name of this particular place is "Lee Loudi.")
c. Egyptian breakfast
Make the most of your time in the city by making friends with the locals, And, if you're lucky (it's not difficult), you'll be invited to have breakfast or lunch with a welcoming family!
The Egyptians are very curious and LOVE to receive guests. If you're someone who is friendly and respectful of local customs, you'll certainly have several opportunities to see this for yourself.
Just a tip: go with a verrry empty stomach because you'll eat a lot!!! And don't even think about refusing, they'll be offended.
If a family invites you over, you can be certain that they'll begin preparations to receive you at least 24 hours before. So it'd be very frustrating if you're not able to try all that they've prepared for you with such care.
8. Cairo
Cairo is the larger metropolitan area in Egypt and the largest urban area in Africa, the Middle East, and the Arab world. Cairo is home to the country's most important museums. So if you want close-ups with mummies and ancient treasures, this is where you'll want to stay.
I do have to admit that I was a bit afraid of the city's famous chaos (despite having grown up in a big city myself haha), but through the challenges of having to cross the road, I learned the Egyptian ways. 😀
What to do/what to visit in Cairo:
a. The Egyptian Museum
As the oldest archaeological museum in the Middle East, it has more than 17,000 artifacts. It also has the largest collection of pharaonic antiquities in the world.
Get ready to take some good photos, but pay attention to where they aren't allowed. If you take photos in these areas, a security guard will probably ask you to stop.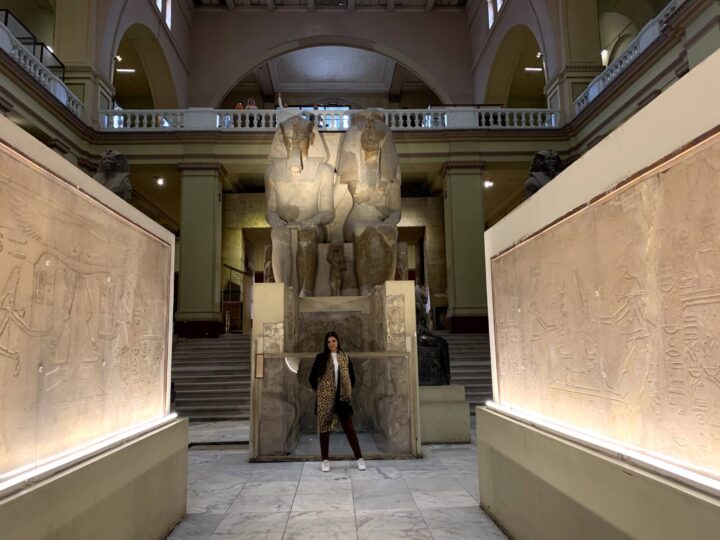 b. Khan El-Khalili Market/Bazaar
This bazaar is essentially a medieval-style open-air market. Most of its streets are narrow, and there are an infinite number of shops that sell everything from camels to toys to semi-precious jewels!
Nearly all of the stores open up at 9 AM and stay open as long as they have customers, with the exception of Fridays and Sundays (in most cases).
If you'd like to buy souvenirs, believe me when I say you're in the right place! But don't forget to bargain. Bargaining is part of the Egyptians' blood and sellers enjoy negotiating, increasing your chances of a discount. 😀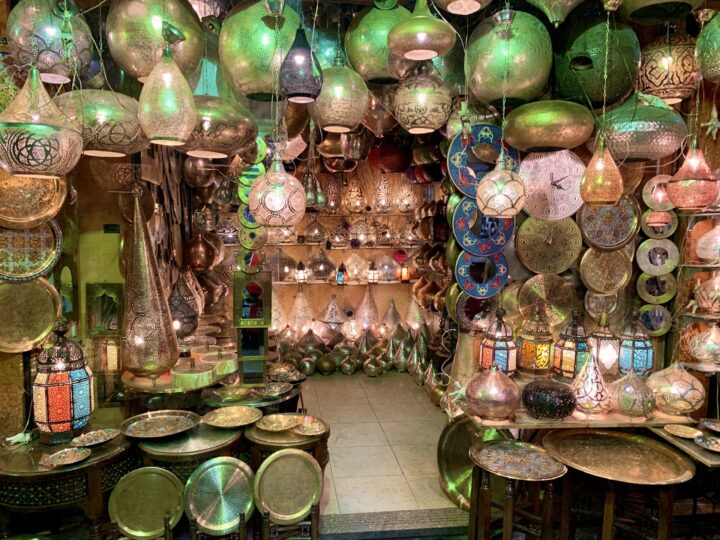 c. Nile River tour
Make the most of your time in Cairo with a tour on the Nile River!
If you're traveling in a group, this tour can be even more fun if you ride a felucca!
For a super affordable price, you can rent a felucca for a few hours. But unlike other cities, the ones in Cairo may even include a DJ! 😀
This is a great choice for anyone who wants to celebrate a birthday or another special occasion with a panoramic view of Cairo.
9. Giza
This is, without a doubt, one of the most visited places in Egypt! And though most people believe that pyramids are in Cairo…nope, they're in neighboring Giza!
What to do/what to visit in Giza:
a. Visit the Sphinx
I'm sure you've seen the photos. But when you coming here in person, you can see just how unusual the shape and height of the Sphinx really is.
The Great Sphinx of Giza is a statue of a mythical creature with the body of a lion and the head of a human (the face is of Pharaoh Khafre).
Likely due to its age, the Sphinx is missing its nose and its beard. But even still, you can see that it continues to rise in the midst of the desert landscape countless years after it was built.
Scholars in the area also believe that the monument was built for purposes of solar worship, as the lion has always been a symbol of the sun.
b. Take a camel ride
You can judge me, but this was one of the coolest things I've ever done in my life!
To get from the Sphinx to the pyramids, you will certainly need some form of transportation.
Since walking isn't a very good option, you'll be able to choose between riding a horse, riding a horse-drawn buggy (which honestly made me feel sorry for the horses), or riding a camel.
You'll have to pay one of the very insistent service providers for your means of transportation, so don't forget to bargain!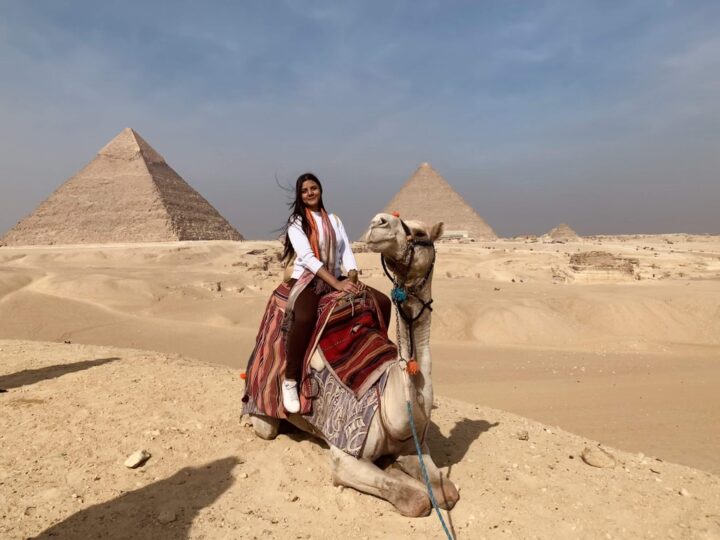 c . Contemplate the pyramids
This is a recommendation that doesn't even need to be on this list haha. 😀
You MUST see these three several-million-ton structures in all their majesty as they soar into the sky.
The feeling of seeing the pyramids for the first time through the car window was indescribable. A shiver went up my spine simply imaging all the history and mysteries these structures might hide.
If you're not claustrophobic, it's possible to enter a pyramid on a guided tour and have your life changed after contemplating such grandeur!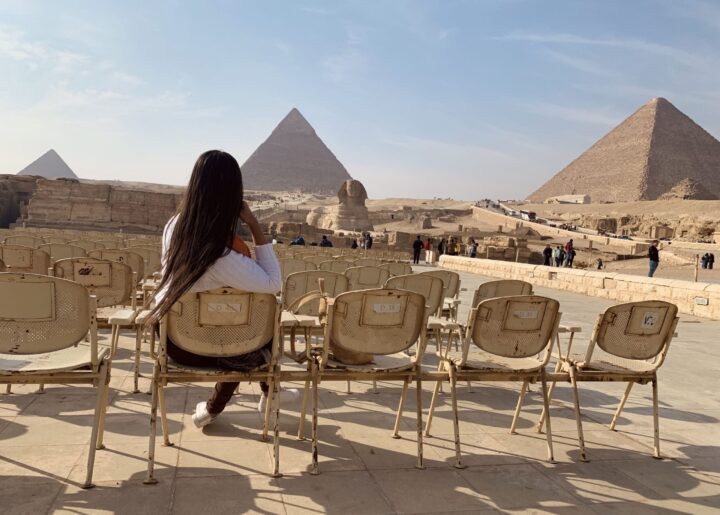 10. Dahab
At the beginning of the article, I said that Siwa was the city that I most enjoyed visiting. But here I will say that Dahab is the city that I would most easily choose to live in!
Although Dahab was once just a small Bedouin village, today it has turned into the home of one of the top diving resorts on the Red Sea, attracting tourists and nature lovers from around the world.
This year-round paradise is built around a colorful boardwalk filled with affordable accommodation, tour operators, handicraft shops, and multicultural restaurants and cafes that each have their own distinct vibe.
Dahab's vibrant and multicultural community is made up of local Bedouins, Egyptians from elsewhere in the country, and international expats who were won over by Dahab's beauty and its easy access to other attractions in the Sinai.
What to do/where to visit in Dahab:
a. Scuba Dive in the Red Sea
If you've never gone diving before, this can be one of the most beautiful experiences of your life, I promise!
I have to admit that initially I was quite nervous about only being able to breathe through my mouth using the diving gear, but the instructors stayed on the shore for at least 10 minutes just allowing everyone in the group to get used to the equipment.
It's worth pointing out that, at least in my case, we were divided into groups of 4 people and each group had its own instructor who would not separate from us under any circumstance.
I was so nervous at first that my instructor gave me their hand to squeeze in case I wanted to return to the shore.
In just 5 minutes of diving, I completely forgot about my fear and threw myself into the experience! It all worked out and I loved it. As you can see in the photo, I was clearly much more calm!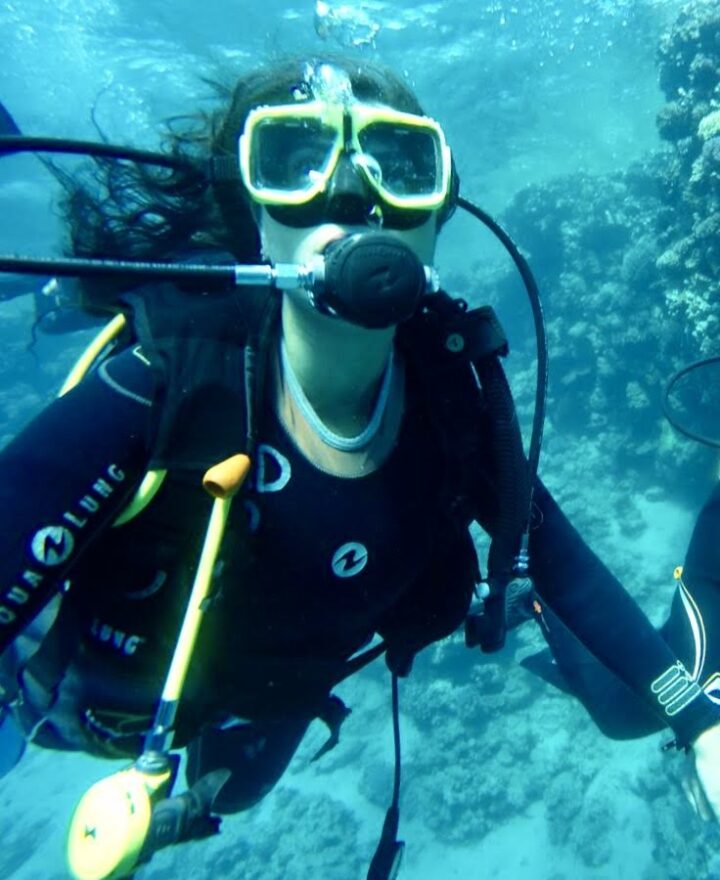 b. Have a meal by the coast
It's impossible to pass along the coast and not be drawn to the lovely, colorful restaurants literally above the sea!
Take a moment in your day to have a meal at one of them and you won't regret it…the view is breathtaking.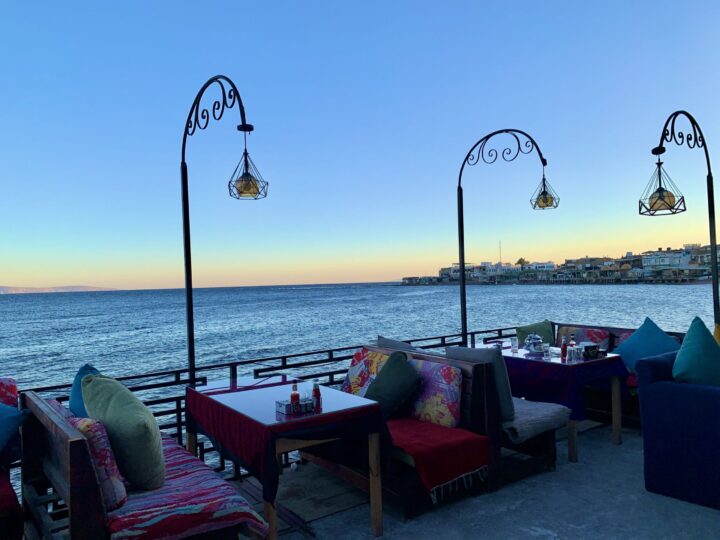 c. Go on an offroad 4×4 excursion
If you like adventure, then this is for you!
You join a group and pay for a 4×4 tour. Just don't forget to wear sunglasses and, preferably, the piece of fabric I'm using in the photo below to protect yourself from the wind and sand that will certainly annoy you otherwise.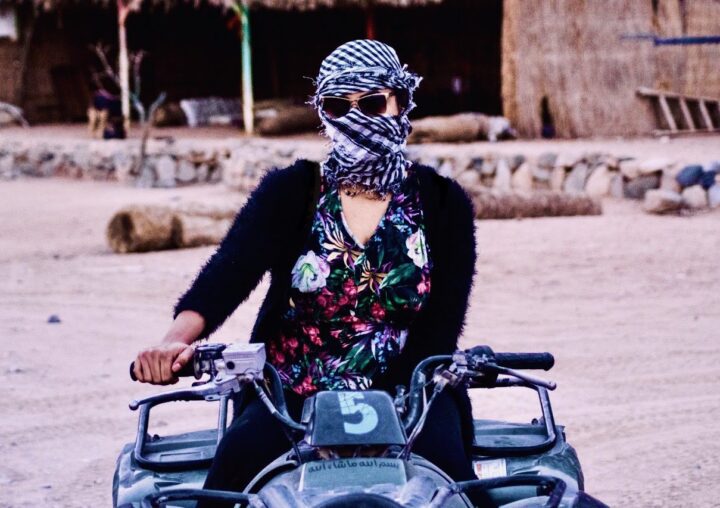 11. Taba
You can reserve a day trip here from Dahab or Sharm el Sheik with a specialized tour company.
Taba is a city that's close to Egypt's busiest border with its neighbor Eilat, Israel.
Today, it's a popular holiday destination for Egyptians and other tourists, particularly those coming from Israel on their way elsewhere in Egypt or for some weekend relaxation.
The most iconic spot in the city is the Salah El-Din Castle. You can't help but be charmed by the castle's location above the turquoise blue color of the gulf.
In addition to the beautiful view, it's easy to see why the location of this castle was so important when it was first built, given that you can see Jordan on one side of the castle and Saudi Arabic on the other just a few short kilometers away by sea.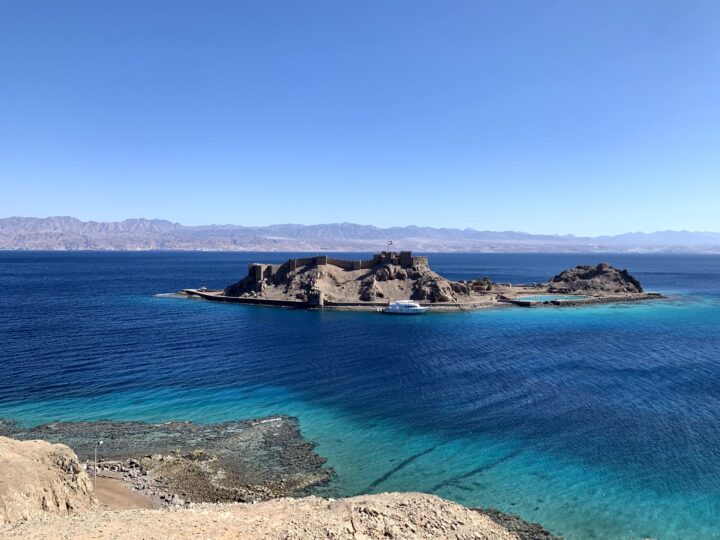 12. Nuweiba
After visiting Taba, you can enjoy the remainder of your day relaxing at a campsite.
You'll find flavorful cuisine and a crystal-clear sea. If it's hot, head out for a swim!
I stayed in Meditation Village, and I think the photos can speak for themselves! 😀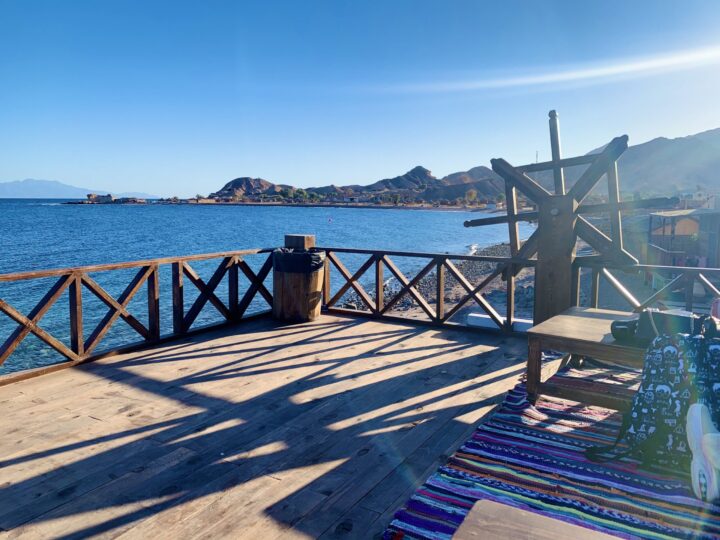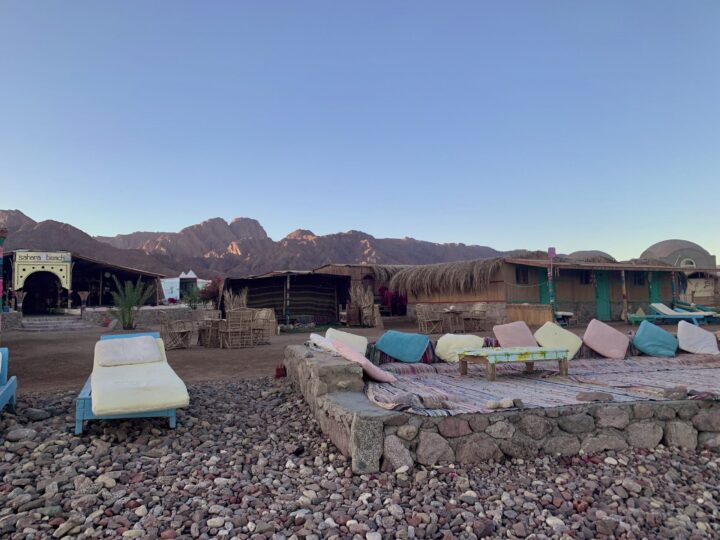 13. Sharm El-Sheikh
If the night arrives and you still have energy, you can live it up in Egypt's best party city! Or if you prefer, you can rest and make your way to Sharm El-Sheikh the next day.
The city's nightlife is very active and offers a wide variety of options, including bars and concert halls that organize parties and themed nights throughout the week.
You can also find cocktails at sunset, beach parties with DJs, and lounge bars and nightclubs with live music.
If you like to party, it's impossible to not have a good time!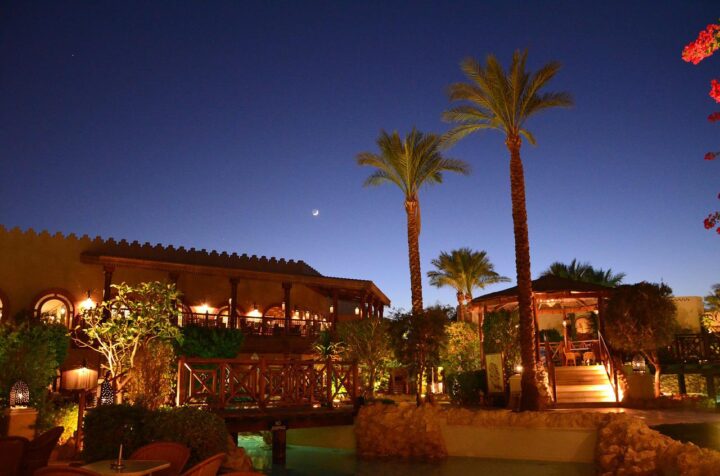 In conclusion…
Egypt has so many stunning places to visit beyond the pyramids!
During your visit, you'll meet wonderful people and get the chance to try great cuisine, all for a super affordable price.
So the next time you think about visiting Egypt, don't forget to check this list one more time and add at least a few of these cities to your itinerary. I guarantee you won't regret it! 😀
In sum…
The best cities to visit in Egypt are:
Suez

Siwa

Alexandria

Fayoum

Luxor

Aswan

Damanhour

Cairo

Giza

Dahab

Taba

Nuweibaa

Sharm el Sheikh
Planning your next trip?
Then don't forget travel insurance! You don't want to get stuck paying a ton of money and ruining your trip if you get sick or have an accident without travel insurance. WorldNomads is ideal for adventurous travelers, backpackers, or anyone looking to be protected during their trip. They cover almost every single activity you can image! Plus, you can have a 5% discount with the coupon code comfort5.
Already reserved your hotel or hostel? If not, we recommend Booking.com. They have a huge selection of hotels and hostels all over the world. Plus, in most cases, you can cancel your reservation up to a few days before the check-in date without any costs!
Still haven't booked your plane ticket and want to save big? Take a look at Kayakand Momondo. They are flight aggregator that combine several other ticket search websites to make it easier for you to compare prices and make sure you are getting the best deal.
And finally, will you need to rent a car during your trip? Then check out Rentalcar.com to search and compare car rental companies from all over the world in a single website. Then, you can find the cheapest price for the best car!