Last Updated on by Rodrigo @ OutofYourComfortZone
You know what's a great way to break free from the shackles of school and refresh your brain for the next study season? Travel, my friend! But let's be real, traveling can sometimes feel like solving a Rubik's Cube blindfolded. Where to go, what to do, how to budget – it's a lot.
You've been working your butt off in class, maybe even sought help from pros on platforms like https://ewritingservice.com/custom-essay.html, and now you just want a smooth trip, right? Well, fear not, because we've got your back!
Welcome to the ultimate student traveler's guide. If you're gearing up for an epic study-abroad adventure or just itching to satisfy that wanderlust, you're in the right place. We've got all the tips and inside scoop you'll need. So, buckle up, because we're about to dive headfirst into the thrilling world of student travel!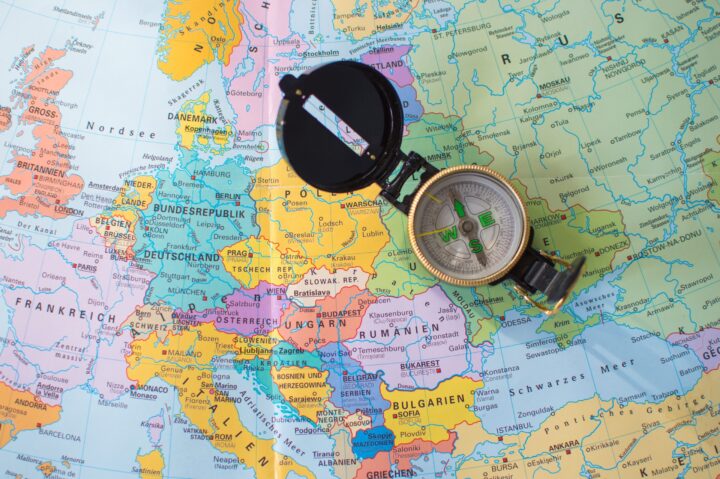 1. Planning and Preparation: Lay the Groundwork
Planning your trip is like setting up the stage for a grand performance. The secret sauce here is to start early. Why? Because it's like snatching those front-row concert tickets – you get the best deals on flights, accommodations, and activities. But, before you go wild with travel dreams, set a budget. Your budget is your guiding star; it'll help you make smart choices and stay on track.
And, let's not forget the research part. Dive deep into your destination – not just the touristy stuff, but also local customs and etiquette. Check your passport's validity (it should be good for at least six months after your return), and find out about visa requirements. Nobody wants visa drama on a trip, right?
2. Choosing the Perfect Destination: It's a Big World Out There
Picking the right destination is like choosing your ice cream flavor – it's exciting, and you want it to be just right. So, think about your academic interests and personal passions; your destination should tick both those boxes. And always keep safety in mind.
Dig into the safety aspects of your chosen place, look at government travel advisories, and chat with seasoned travelers. Also, make sure your budget aligns with your destination – nobody wants to go broke mid-trip!
3. Accommodation: Where You Lay Your Head Matters
Where you crash at night can seriously impact your overall experience. You've got options – from budget-friendly hostels to comfy hotels and even local, immersive Airbnb stays. Booking in advance isn't just about saving a spot; it can save you some serious cash, too.
4. Packing Tips: Don't Overpack (Seriously)
Packing can be a nightmare, but remember, less is often more. Stick to the basics and versatile clothing items. Don't forget toiletries, prescription meds, and a basic first-aid kit. And, oh, those nifty travel accessories like adapters, power banks, and luggage locks? They might seem small, but they're mighty!
5. Health and Safety: Stay in One Piece
Your well-being should be your number one concern. Get travel insurance that covers medical emergencies and trip cancellations – it's your safety net. Check what vaccinations and health precautions you need for your destination. Keep a list of emergency contacts handy, including embassy or consulate numbers. Safety first, always.
6. Money Matters: Don't Blow Your Budget
Managing your cash while traveling is a big deal. Exchange your moolah at local banks or ATMs for better rates. Tell your bank about your travel plans to avoid surprise card hiccups. And, for peace of mind, have a backup stash of cash. Use budgeting apps or spreadsheets to track expenses, and watch out for sneaky ATM fees and currency conversion charges.
7. Transportation: Go Places Efficiently
Getting around your destination is key. Depending on where you are, think about flights, trains, buses, or even rideshares. Booking ahead can save you money and secure suitable times. And here's a pro tip: learn how to navigate local public transportation; it'll save you time and money.
8. Staying Connected: Keep the Instagram Stories Rolling
Even if you're miles away, staying connected is a breeze. Invest in a local SIM card or international roaming plan. Seek out Wi-Fi hotspots or rent portable Wi-Fi devices. Communication apps like WhatsApp or Skype are lifesavers for affordable international calls and messaging.
9. Cultural Awareness: Be a Respectful Traveler
Respect local customs and traditions; it's like a golden rule of travel. Learn about etiquette and cultural norms before you go. Picking up a few local phrases can go a long way in building connections. And, seriously, dress appropriately – especially when visiting religious sites or more conservative areas.
10. Safety Tips: Protect Yourself and Your Stuff
Look, when you're out and about, safety's got to be your top dog, no doubt about it. You want to steer clear of any shady spots, especially when the sun takes a nap. Trust that gut feeling, keep your eyes peeled, and make sure your stuff's locked down tight. Consider using anti-theft bags or pouches – they're a traveler's best friend. And whenever possible, travel with buddies; it's safer and more fun!
11. Exploration and Adventure: Dive into the Good Stuff
Now that all the prep work's out of the way, it's time to kickstart some epic adventures. Think about what gets you pumped – maybe it's hitting up museums, going for a hike, or immersing yourself in cultural events.
These experiences aren't just fun; they're like turbocharging your life, expanding your horizons and making every day count. So, what's your next move? And if you're the thrill-seeking type, look into adventure sports, but make sure they're safe and up to standard. Don't forget to savor the local cuisine; trying out street food is like a passport to culture!
12. Studying Abroad: Combine Education and Exploration
For those of you who want to blend academics with travel, studying abroad is the answer. Finding the right program is the first step. Research universities or institutions that match your academic interests. Make sure you meet their admission requirements.
Adapting to a new academic environment can be challenging but oh-so-rewarding. Be ready for different teaching styles and academic expectations. Balancing studies and travel needs some top-notch time management skills, so create a schedule that lets you learn and explore.
13. Budgeting and Saving: Be a Money-Savvy Traveler
Budgeting is your bestie during student travel. Hunt for affordable local eateries, and don't forget your student ID card – it's your golden ticket to discounts. Keep an eye on expenses, focus on experiences over stuff, and resist impulse buying. Money-smart travelers are the happiest travelers.
14. Time Management: Master the Art
Time is your most precious asset, especially when juggling academics and adventures. Sync your travels with your class schedule and assignment deadlines. Create a portable study kit with your textbooks, notes, and a laptop; it turns travel downtime into productive study time. And remember to give yourself some downtime for relaxation and reflection – balance is key to avoiding burnout.
15. Crisis Management: Prepare for the Unexpected
We all hope for smooth travels, but it's smart to prepare for the unexpected. Know the local emergency procedures, including how to reach authorities or get medical help. Keep a list of emergency numbers and contacts ready. Share your itinerary and emergency contacts with someone back home for extra security.
16. Sustainable Travel: Be a Responsible Explorer
Look, responsible travel isn't just some fancy idea; it's a win-win-win situation. You, the planet, and local folks all come out ahead. Here's the lowdown: go eco-friendly by hopping on public transportation, being a water and energy-saving champ, and ditching those pesky single-use plastics.
And hey, when it comes to where you crash and chow down, give some love to local businesses and accommodations. It's like putting money right back into the community's pocket. Travel smart, my friend! When you're out in nature, follow Leave No Trace principles to protect the environment.
17. Cultural Immersion: Connect with Locals
To really understand a place, connect with its people. Attend cultural events, join community activities, and chat with locals. Building relationships can offer unique insights into their way of life. Don't miss festivals, performances, or celebrations to immerse yourself in local culture and traditions.
18. Photography and Documentation: Snap Responsibly
Capture your memories respectfully; follow photography rules in sensitive areas and ask for permission when photographing people. Keep your memories safe by regularly backing up important documents and photos. When sharing on social media, be respectful of privacy and cultural sensitivities. Ethical sharing is all part of being a responsible traveler.
19. Returning Home: Bring the World with You
As you near the end of your journey, it's a good idea to kick back and ponder the road you've traveled. Shoot the breeze with your buddies and kin, and spill the beans about your adventures. Let 'em in on how you've grown and what this whole ride meant to you.
Be prepared for some reverse culture shock when you return home. Incorporate the lessons from your travels into your daily life; it's all about increasing cultural awareness, adaptability, and broadening your worldview.
Final Thoughts: Your Adventure Begins Now
Now you've got a bunch of sweet tips in your back pocket, you're all set to dive headfirst into your student travel escapade. Time to throw some clothes in your bag hit the road, and get ready to create memories that'll stick around forever. Whether you're pursuing education or personal growth, your journey is just beginning, and the world is waiting to be explored! Bon voyage!
Planning your next trip?

Then don't forget travel insurance! You don't want to get stuck paying a ton of money and ruining your trip if you get sick or have an accident without travel insurance. WorldNomads is ideal for adventurous travelers, backpackers, or anyone looking to be protected during their trip. They cover almost every single activity you can image! Plus, you can have a 5% discount with the coupon code comfort5.

Already reserved your hotel or hostel? If not, we recommend Booking.com. They have a huge selection of hotels and hostels all over the world. Plus, in most cases, you can cancel your reservation without any costs up to a few days before the check-in date!

Still haven't booked your plane ticket and want to save big? Take a look at Momondo. It's a flight aggregator that combines several other ticket search websites to make it easier for you to compare prices and make sure you are getting the best deal.

And finally, will you need to rent a car during your trip? Then check out Rentalcar.com to search and compare car rental companies from all over the world in a single website. Then, you can find the cheapest price for the best car!