Last Updated on by Lohanna Reis
Despite dealing with a financial crisis and the latest Covid-19 pandemic, the United States still remains one of the most popular destinations for people to live and work abroad. As a "melting pot" nation, America has long been welcoming people of all cultures, nationalities, and backgrounds, and a truly wonderful place to be an ex-pat.
If you have decided to work abroad in the US, the first step is to look for a place to base yourself. There are many factors to consider when it comes to this. Of course, the area should have plenty of job opportunities, and the cost of living should be affordable. If you are taking your family and your kids who need to go to school, the availability of schools is also an essential factor to consider.
To give you an idea of the best places to work and live in the US, refer to this list.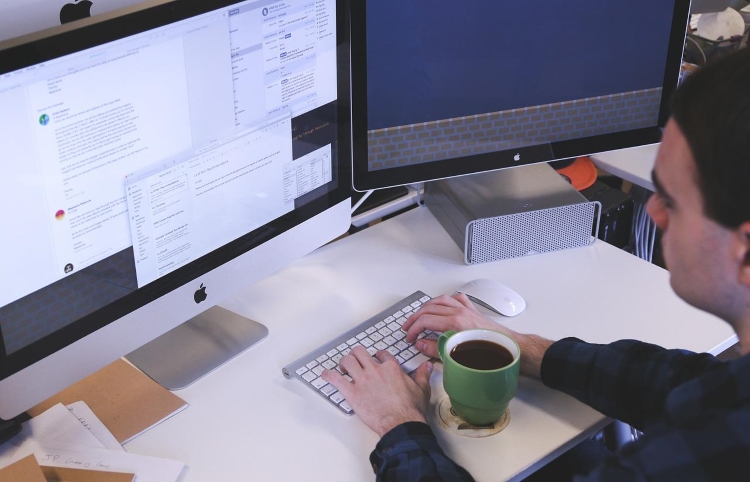 California in general
California is one of America's crown jewels and a popular place to live among ex-pats looking to move into the country for better opportunities. Home to vibrant cities, stunning beaches, and gorgeous national parks, California is a dream come true for many. But deciding where to live in this vast state can be a challenge. There are many things to consider, especially for those who plan on staying here longer.
San Diego is one of the most culturally diverse cities in the US and a great place for foreigners to live. As one of the largest cities in California, this bustling city has a population of 1.35 million. The city is also home to some of California's top attractions, giving you plenty of things to explore over the weekends.
You can visit the vast Balboa Park, home to the San Diego Zoo, or explore the numerous museums and art galleries. San Diego is also home to a plethora of beautiful beaches that you can visit to relax from the stresses of work life. The city is also easy for expat since there are many house cleaning services in San Diego.
San Francisco is another desirable city to live in California, thanks to its booming economy, excellent weather, and endless opportunities for outdoor adventures. Of course, the city has plenty of interesting sights you can explore when you got no work commitments, from the Golden Gate Bridge to the Fisherman's Wharf and Alcatraz Island.
If you don't mind the high cost of living, Los Angeles would be a great place to live. It has posh neighbourhoods and enjoys great weather throughout the year. There's also a good melting pot of ethnic diversity, entertainment, and job opportunities.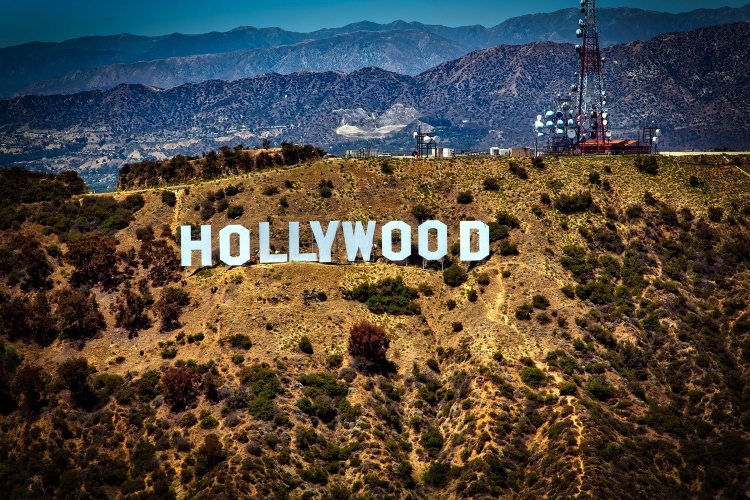 2. Kauai, Hawaii
If you have been dreaming of working and living in a tropical paradise, you can make your dream come true by moving to Kauai. Known for its dramatic landscapes consisting of gorgeous mountains, majestic waterfalls, and idyllic beaches, Kauai is a dream destination for nature lovers.
Life in Kauai is simple and very laidback. Unlike the other major islands in Hawaii, Kauai does not have large shopping malls or amusement parks. The vibe here is very relaxing, and your playground is the unspoilt nature. Between working in Kauai, you can swim at the incredible beaches, take on scenic hikes, climb mountains, or go kayaking in the rivers.
If you are lucky enough to be able to work anywhere and are looking to escape to paradise, you should head to Kauai. Here, you can stay at any of the many luxury villas equipped with modern facilities, including high-speed Internet. What's more, many of these villas are in a peaceful setting overlooking the stunning views of nature, making your stay even more relaxing.
If you feel like venturing into the great outdoors, you will have plenty of things to do. One of these is to enjoy a boat tour to Na Pali, one of Kauai's most picturesque areas. Lying on the North Shore, it's hard to convey the sheer beauty of this gorgeous paradise! It's very remote that you cannot reach it by car. Aside from boating, another way to explore Na Pali Coast is on a hike.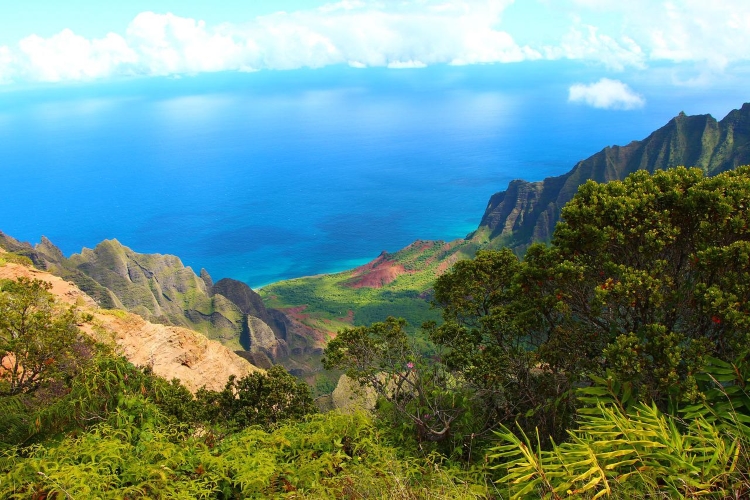 3. New York City
New York is the largest metropolitan area in the United States, home to more than 20 million people of different cultures and languages. The city of New York has attracted people across the country and around the world for the vast number of opportunities available here. Despite the high cost of living, the city continues to draw people from all walks of life because it's hard to resist New York's unique charm.
Aside from the many job opportunities available in New York, the city offers a variety of fun things to do, allowing you to have a good work-life balance. Like most New Yorkers, start your day with a jog or a walk through the massive Central Park, which consists of 693 acres of lush forests and gardens. Along the way, you'll come across bridges, monuments, playgrounds, an ice-skating rink, and even a castle.
After your work ends, go for a stroll and visit the many museums across the city, such as the Metropolitan Museum of Art, the Museum of Modern Art, the American Museum of Natural History, and the 9/11 Memorial Museum. During the weekend, escape to Coney Island, where you can hang out on the beach or enjoy a scenic stroll along the promenade. Make your visit more exciting by trying out some of the rides, including the famous Cyclone roller coaster.
One of the best things about living in New York is the variety of food available that you'll find yourself eating out for most of your working week. From the iconic New York pizzas to bagels and hot dogs, New York has got whatever you are craving!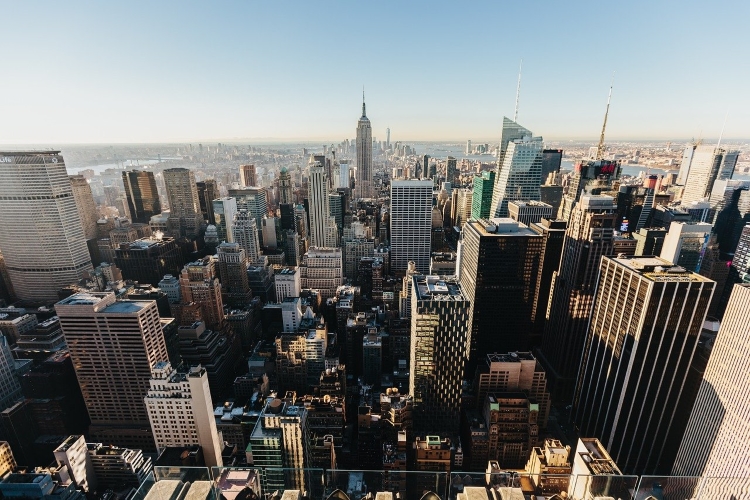 4. Washington DC
Home to about 700,000 people, Washington is another great state to consider if you're planning to move to the US. It's a beautiful state to call home, offering plenty of great job opportunities and fun activities to keep you entertained between working.
If you're someone who loves culture and history, Washington will be the perfect place for you. In Washington, you'll be walking the streets of history, and it's one of the most culturally diverse cities in America. There is no shortage of historical sites for history buffs in this lovely state, from the White House to the Lincoln Memorial and the Library of Congress.
Millennials who plan to move to America for work should consider Washington as it's one of the best cities for millennials in the country. And it's easy to see why. Between working, millennials will have a plethora of activities and events to enjoy. Those who are fond of exploring the great outdoors will have plenty of opportunities to do so, as it's home to a multitude of mountains and national parks.
Others would even spend the night in the vast wilderness. If you search for unique outdoor cabins with internet in Washington, you will find plenty to choose from, and most of these properties are located in the middle of the woods, surrounded by stunning nature views!
Washington's efficient public transportation is another reason many people are tempted to move here. Next to New York, Washington's public transport is considered one of the best in the country. Therefore, you don't need to drive a car to get to work each day.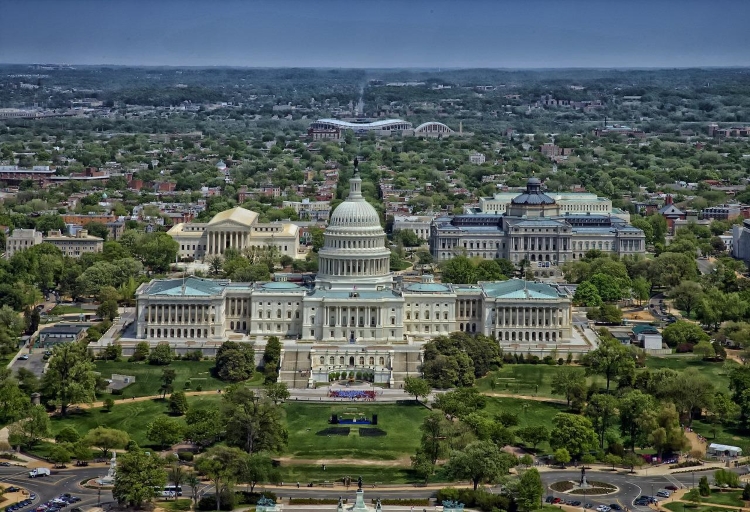 5. Colorado for the nature lovers
Dubbed the "Centennial State", Colorado is one of America's fastest-growing states, making it a great place to consider if you want to move to America. Denver, the capital city, is home to more than 700,000 people, and this is expected to grow in the coming years as more and more people are choosing to move here.
One of the many reasons many people love Colorado is the vast number of outdoor activities to enjoy. When you make Colorado your home, you'll have plenty of things to do between work. In summer, you can go fishing, kayaking, white water rafting, hiking, and more! During winter, you can take advantage of the various ski slopes and snowy trails.
If you ask the locals in Colorado if they are happy living here, you will most likely receive a big yes! Thanks to the state's stunning natural parks and endless opportunities for outdoor activities, many people here live a healthy and happy lifestyle.
Colorado's natural beauty is stunning and living here is truly relaxing. It's home to several natural wonders and national parks and a true haven for nature lovers. Here, you will be surrounded by majestic mountains, pristine lakes, majestic waterfalls, hidden caverns, and unique rock formations!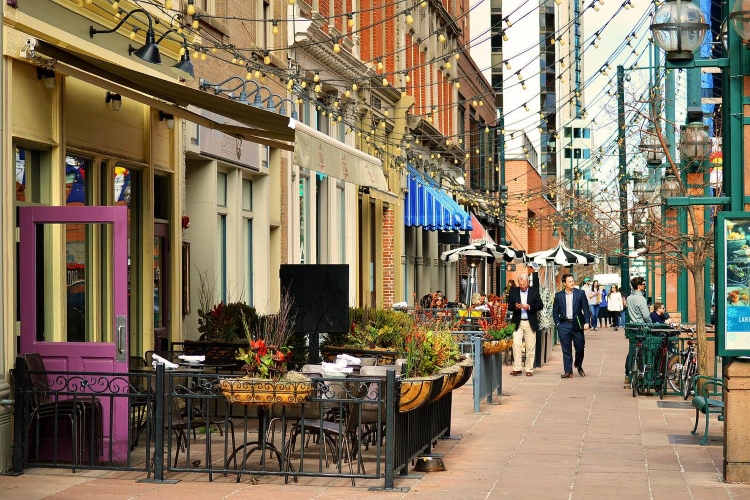 In summary…
The Best Places to Work Abroad in the US are:
California

Kauai

New York

Washington

Colorado
Planning your next trip?