Last Updated on by Rodrigo @ OutofYourComfortZone
Picture yourself soaking up a stunning sunset on a far-off beach or wandering through an ancient city teeming with history. Sounds dreamy, doesn't it? But wait – before you get lost in that fantasy, reality slaps you in the face with the daunting task of visa applications.
Forms, fees, visa photos, long waits, and did I mention the paperwork? Oh, it's enough to suck the excitement right out of your upcoming adventure.
But what if you could dodge that bureaucratic nightmare and still taste the thrill of globe-trotting? Yes, I'm talking about trips that don't demand a visa, at least not for Americans. This isn't just about saving a few bucks and some time – it's about reclaiming the joy that comes with spontaneous travel plans. So, if you're itching to pack your bags and just go, keep reading.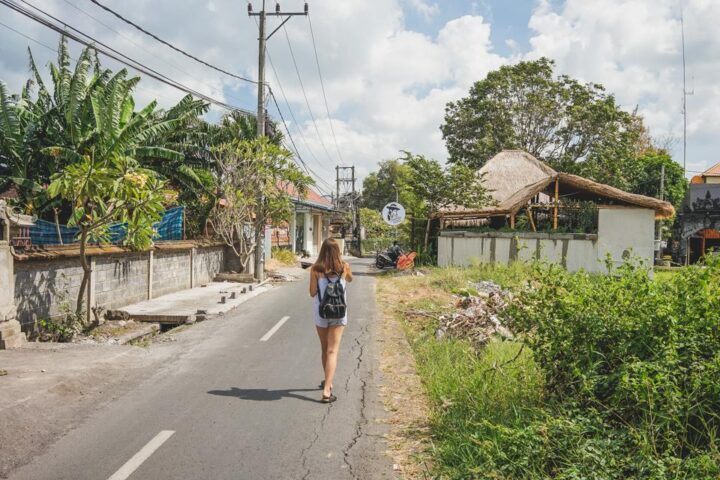 1. Canada
Geographically speaking, Canada is a behemoth. You've got everything from the frosty tips of the Yukon to the bustling vibe of cities like Toronto and Vancouver. It's a buffet of climates and experiences, all wrapped in a maple leaf. You could be skiing in Whistler one day, and the next, find yourself in a cozy Quebec café.
So, what makes Canada special for a visa-free trip? Well, first off, convenience. A quick flight, or even a drive, gets you into an entirely different country. Your dollars are generally welcome, although you might want to switch to Canadian currency to avoid side-eyes from the locals.
Canada has something for everyone, from the thrill-seeker to the museum lover. Want to go white-water rafting? Head to British Columbia. More into the arts? Toronto's theater scene will keep you entertained. Oh, and let's not forget the natural wonders like Niagara Falls and the Northern Lights in Yukon.
So yeah, don't underestimate Canada as a travel gem. It's close, it's convenient, and you don't need to jump through visa hoops to get there. Ready to explore it?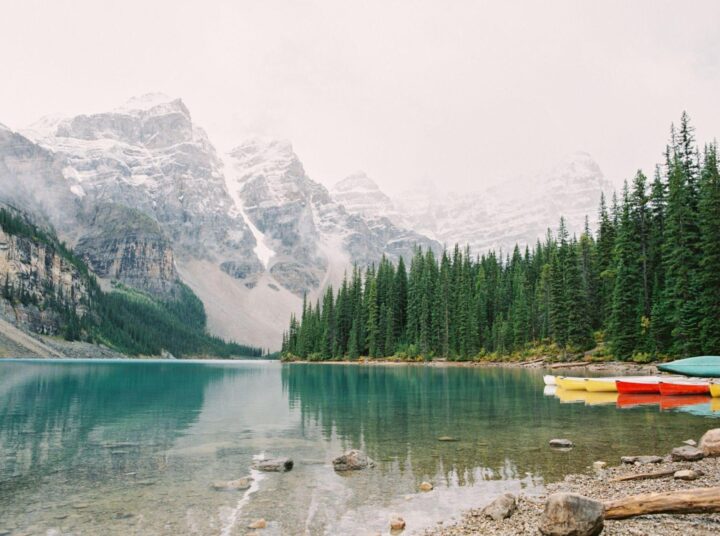 2. Japan
Yeah, you read that right, Japan. If you're staying less than 90 days, you can explore the Land of the Rising Sun visa-free! How cool is that?
For the tech-savvy among you, Akihabara in Tokyo is a dream come true. Gadgets, anime, and everything in between. But hey, if you're more into 'Zen' than 'Zelda,' no worries. Japan's historic temples and Zen gardens offer an oasis of calm that's like a balm for the soul.
Then, there is a food scene. Sushi, ramen, tempura – this country is every food lover's dream. There is only one downside to this destination. Japan is not cheap, okay? This is a country where even a watermelon can cost you an arm and a leg.
Plan your budget wisely. And another thing, the language barrier can sometimes be challenging. Many locals may not speak fluent English, so it's not a bad idea to brush up on some essential Japanese phrases or carry a translation app.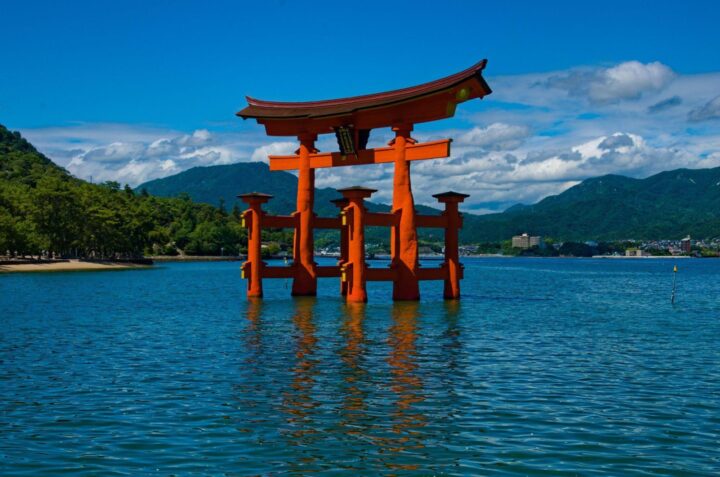 3. Georgia
No, we're not talking about the US state of Georgia. We're setting our sights on the country Georgia, right at the intersection of Europe and Asia. You might not have this one on your radar, and that's exactly why it's so darn intriguing.
Americans get a whole year – yep, you heard it right, 365 days – of visa-free travel in Georgia. Think of it as an extended welcome mat, one that lets you explore every nook and cranny at your own pace. If you have ever considered a destination for a workation or being a digital nomad – Georgia might be a good choice.
This country is all about landscapes that knock your socks off – vineyards rolling over hills, snowy mountain peaks, and ancient stone churches dotting the scenery. Oh, and the Black Sea coast, can't forget that.
You might not be able to pronounce the names of all traditional dishes – khachapuri, anyone? – but your taste buds are in for a real treat. It's a fusion of flavors that will leave you speechless. And the wine! They claim to have been making it for 8,000 years; they know what they're doing.
But be ready for "Georgian time"! Things don't always run like clockwork. Buses, tours, and even some casual appointments might start or finish later than you're used to. Consider it an invitation to slow down and savor the journey.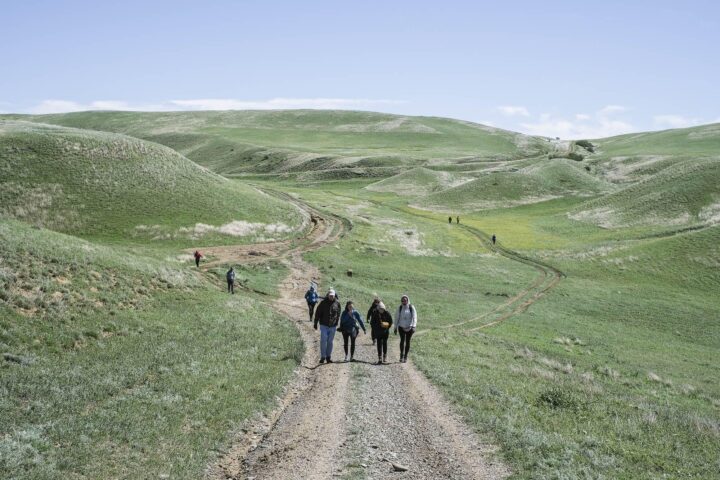 4. United Kingdom
You might be thinking, "The UK, really? Isn't that a bit… expected?" Well, sure, it's no hidden gem, but don't roll your eyes just yet. We're talking about a classic for a reason.
The UK is like several trips rolled into one. You've got England, Scotland, Wales, and Northern Ireland. Each has its own vibe, its own sights, its own darn national animal – yeah, Scotland chose a unicorn (they're that cool!). Just don't think you'll cover it all in one go. I mean, you could try, but you'd be racing through so fast you'd miss the whole point.
You get up to six months of visa-free gallivanting around the UK! Bear in mind that the Brits have their own quirks, and I'm not just talking about driving on the "wrong" side of the road. You'll need to get used to terms like "queue" instead of line, and maybe even tackle the metric system. But you know what they say: "When in Rome," or in this case, "When in the UK…"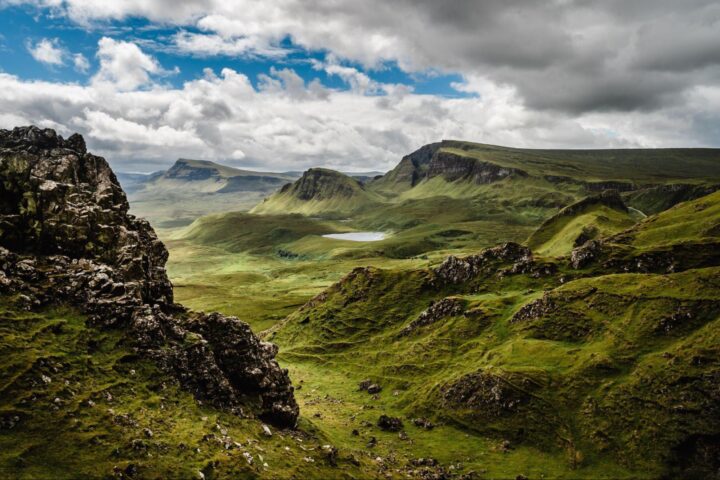 5. New Zealand
Ah, New Zealand! Or, as some might call it, "Middle-earth". But, no, this isn't just for Lord of the Rings nerds. Although, let's be real, if you are one, this is basically Mecca. New Zealand's got that rare blend of epic scenery and low-key vibes. And Americans get up to three months there without needing a visa. Yeah, you heard that right.
The landscapes are jaw-dropping – literally, you'll want to keep that chin up. Everything from beaches that look like they're straight out of a travel magazine to mountain ranges that'd make even the Rockies blush. And it's all packed into two islands, so it's not a logistical nightmare to hop around.
But here's the deal with the weather: It's the Southern Hemisphere, so their summer is our winter, and vice versa. Planning a Christmas vacation? Pack the sunscreen. And just so we're clear, New Zealand's got all four seasons, but sometimes they like to show up in a single day. So, yeah, layers are your friend.
Last pro tip: if you're into extreme sports, this is your playground. Bungee jumping, skydiving, you name it.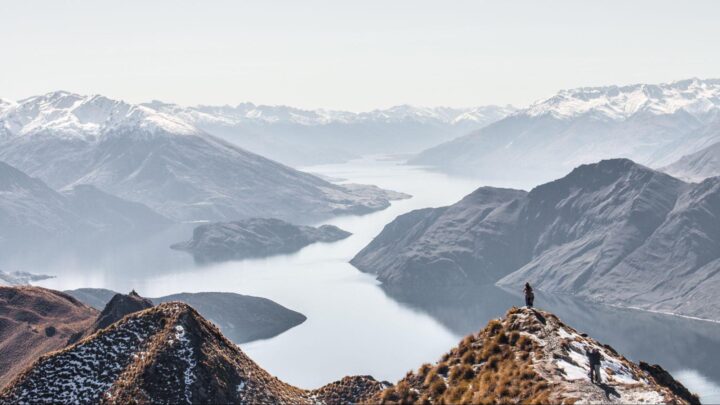 Hit the road!
Five killer destinations, all without the visa headache. From the maple-lined streets of Canada to the rugby fields of New Zealand, you've got options, and they're all pretty great! But hey, remember, no visa doesn't mean no planning, alright? Still gotta sort out the usual stuff – flights, hotels, and, oh yeah, making sure your passport isn't expired or something.
Quick tip before I wrap up: travel insurance. Get it. No, it's not a scam. Think of it as a safety net – you hope you won't need it, but you'll be glad it's there if you do.
So, do some research, book your flight, if you need to – take your passport photo, and brace yourself to uncover the magic that lies in that slice of the world you just chose!
---
Author's bio: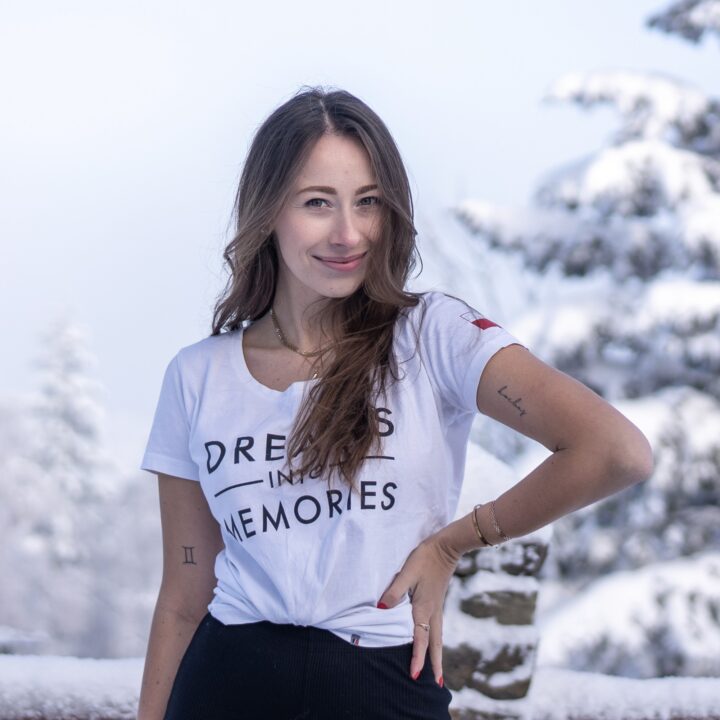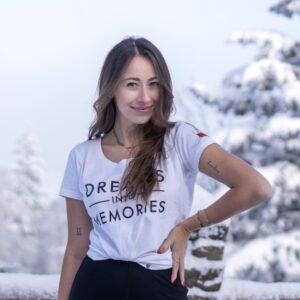 Aleksandra Staromiejska is a travel, food, and wellness passionate who has visited 50+ countries on four continents. She is a Travel Leader for the adventurous travel company Solisci Adventure Club and the Digital PR Specialist at a passport photo startup. After spending a couple of months in Thailand and climbing Mt Kilimanjaro, she is now starting another adventure – spending three months in Argentina.
Planning your next trip?

Then don't forget travel insurance! You don't want to get stuck paying a ton of money and ruining your trip if you get sick or have an accident without travel insurance. WorldNomads is ideal for adventurous travelers, backpackers, or anyone looking to be protected during their trip. They cover almost every single activity you can image! Plus, you can have a 5% discount with the coupon code comfort5.

Already reserved your hotel or hostel? If not, we recommend Booking.com. They have a huge selection of hotels and hostels all over the world. Plus, in most cases, you can cancel your reservation without any costs up to a few days before the check-in date!

Still haven't booked your plane ticket and want to save big? Take a look at Momondo. It's a flight aggregator that combines several other ticket search websites to make it easier for you to compare prices and make sure you are getting the best deal.

And finally, will you need to rent a car during your trip? Then check out Rentalcar.com to search and compare car rental companies from all over the world in a single website. Then, you can find the cheapest price for the best car!