Last Updated on by Lohanna Reis
Who has never dreamed of making money while traveling? Work remotely from a paradise beach? Understand how the digital nomadic lifestyle works and discover new visas for digital nomads and remote work!
If you work remotely, I am sure it has crossed your mind how amazing it would be to do your chores elsewhere than on the sofa of your living room or on an office desk inside your home. After all, with a good internet connection, you can do your job from anywhere in the world. When contemporary workers realized this, digital nomadism was created.
With the impact of COVID-19 on the routine of most companies, when all the face-to-face employees suddenly had to adapt to the home office, several professionals were able to register for continuing with remote work. If you are one of them, why not become a digital nomad and take full advantage of this new possibility?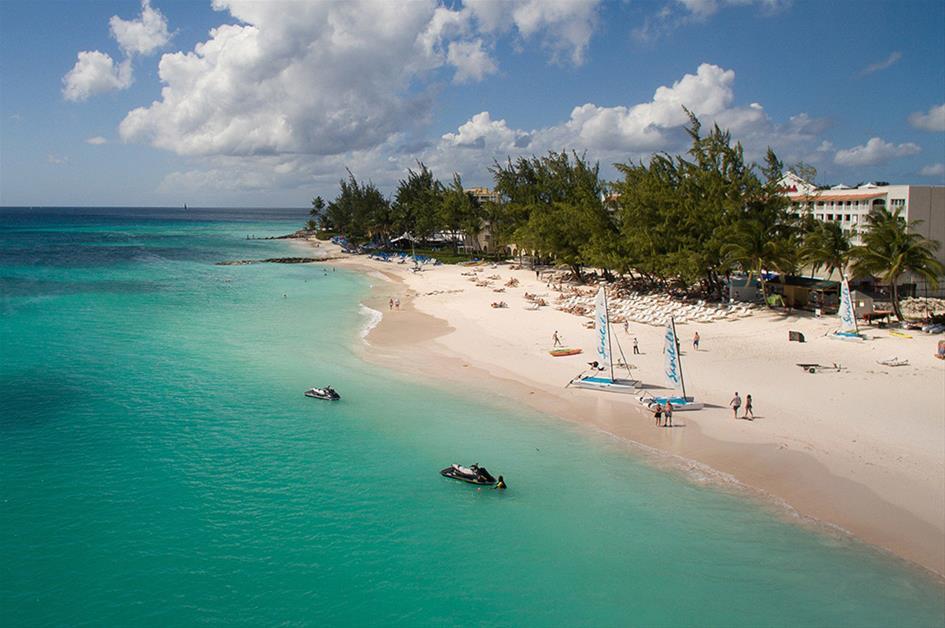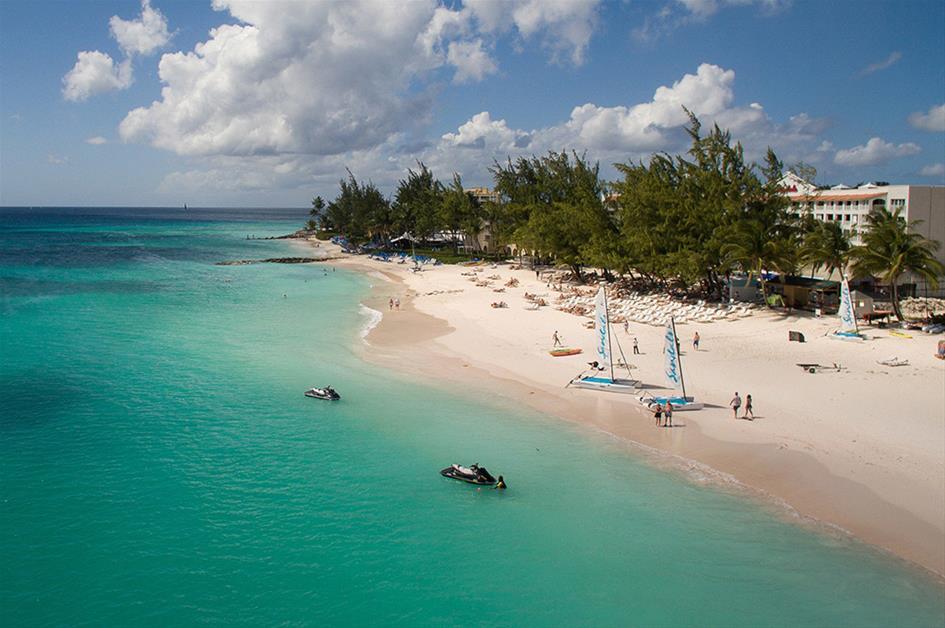 The lifestyle of a digital nomad basically consists of combining work, money and tourism, and on top of it, you still make your job much more enjoyable. For those who work with creativity, such as copywriters, advertisers or designers, do you have better inspiration than the breeze hitting your face and the sound of the sea on a beach while living in Portugal or Costa Rica?
In addition, COVID also influenced the economy of several countries, causing government officials to adopt new strategies for resuming economic activity. Tourism is an activity that moves the economy in a lot of countries, which encouraged the approval of new work visas in some of them, including for the digital nomads!
See below the 6 new countries with special visa and how to become a digital nomad in one of them!
Barbados
The Caribbean island is well known for its high standard, luxurious hotels, fine restaurants on the seafront and millionaire mansions. But there are those who say that anyone who explores Barbados beyond elitism has the opportunity to experience a rich local culture and have incredible experiences with the natives of the island.
How about being able to enjoy the best of both worlds in Barbados by venturing out as a digital nomad?
It was recently launched the "Barbados Welcome Stamp," which allows remote workers to stay on the island for up to 12 months.
– Work remotely for a company outside of Barbados;
– Have an income equal to or greater than US$ 50,000;
– Perform the COVID-19 test and comply with 48-hour quarantine;
– Clean record of previous criminal graves.
– In this link https://barbadoswelcomestamp.bb/ you have more information about the visa and a link that directs to the form.
– Have all your documents scanned to attach to the form.
– Pay an application fee of US$ 2,000, or if you are bringing your family, US$ 3,000.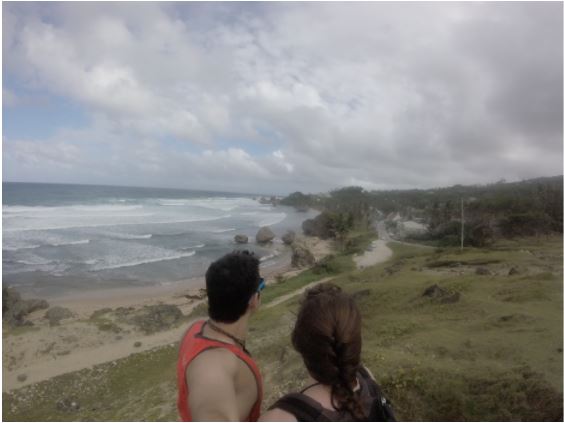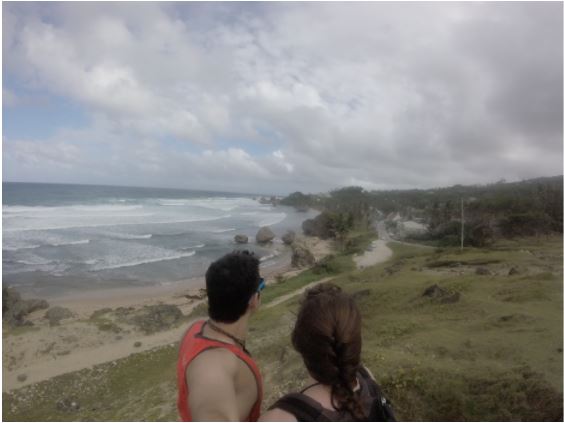 Bermuda
Known for the beaches of calm, clear and extremely blue seas, the island is a destination chosen by many who like to relax and enjoy in style. There are several options for what to do during your time there, from classic historic tourist destinations to tours to explore nature.
Bermuda is an archipelago formed by no less than 180 islands! The "Work From Bermuda" visa guarantees you up to 1 year of stay in the region, giving you enough time to get to know at least a good part of them! Of course, as a digital nomad you will have to spend a good part of your time working, but on breaks, weekends and holidays, there is nothing stopping you from venturing out.
This visa is not exclusive to professionals, so if you are having remote classes from your university, it is also possible to apply for this period in Bermuda.
– Remote workers or students in companies outside Barbados;
– Perform the COVID-19 test;
– Clean record of previous criminal;
– Prove of travel insurance
– In this link https://forms.gov.bm/work-from-bermuda/Apply you can fill out the form to apply.
– Have your documents scanned.
– Pay a US$ 263 non-refundable fee.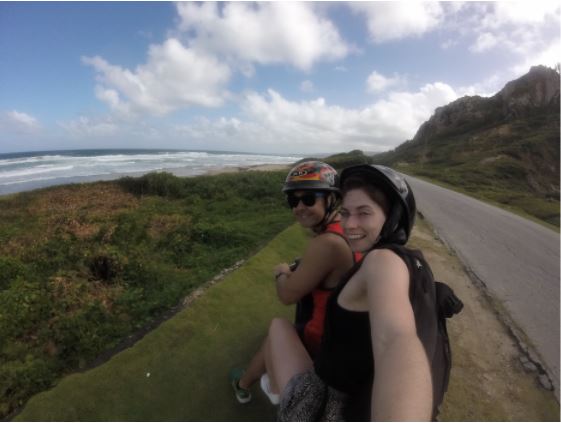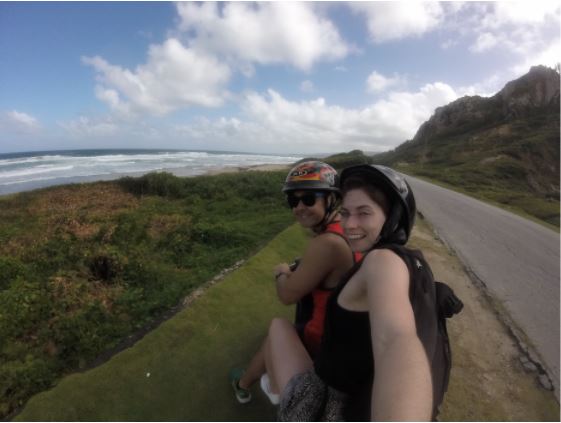 Costa Rica
Land of wonderful tropical beaches, wild trails, sustainable lifestyle projects, typical foods and a lot of surf, Costa Rica's itineraries are part of the dreams of most tourists and those interested in becoming a digital nomad. If this destination is also part of your dreams, pack your bags to Costa Rica and enjoy!
The "Rentista" visa allows you to stay in the country for up to two years and extend your stay if you can prove that you can afford to stay there. If you can prove that you lived at least 4 months a year in the place, continuous or not, you can extend it.
Costa Rica is very open about staying in the country. If you fall in love with the place and want to stay longer, there is more than one possibility to extend your permission, and you can even get a permanent visa.
For a permanent visa, just live in Costa Rica for 3 or more years.
– Work remotely for a company outside of Costa Rica;
– Regular guaranteed income of at least US$ 2,500 for two years, or a bank deposit of US$ 60,000 with a bank in Costa Rica;
– The price includes spouse and children under 25, or older with disabilities.
– In this link https://residencies.io/residency/costa-rica/temporary-residency/cr1 you have more information and can fill out the form.
– All documents must be scanned and translated into Spanish;
– Pay a fee of US$ 250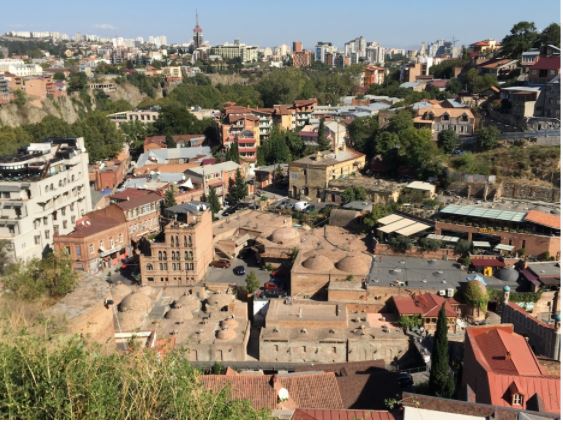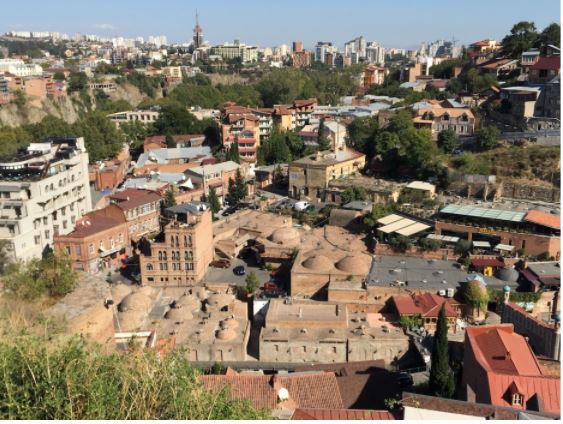 Estonia
This small but awesome European Union country is marked by its pine and coniferous forests and have a culture marked by influences from the Nordic countries that creates a very characteristic cuisine, music, architecture and art. All of this makes Estonia a very interesting place to live.
Some people say that from all European countries, Estonia is the place where the population is more receptive and warmer, making it a bit easier for expats. The ideal place for those who like the European lifestyle but still want to few they are not far from home.
Estonia is very strict with the protection criteria in relation to COVID-19 and that is why they are only accepting foreigners from a small group of countries….so make sure your country is on this list. But nothing stops you from applying for this visa when the pandemic is over!
– Work remotely for a company outside of Estonia;
– Minimum income of € 3,504 in the six months prior to the application;
– In this link https://vm.ee/en/visa-application-forms you will get more information and a form to fill out for the digital nomad visa.
– Print the form, sign it and pay the € 80 fee for the short-stay visa and € 100 for the long-term visa.
– Make an appointment at the nearest Estonian Consulate to take your application in person with your updated documents.
Georgia
If you are interested in historic cities with amazing castles, towers, ruins, churches and beautiful mountains, this is the ideal destination for you. For those who prefer trendy destinations, make no mistake: the country is known for its lively cities and the many places to visit in Georgia!
In addition, the place has a low cost of living, a fact that makes it even more attractive for those looking to save money!
The country is located at the intersection between Europe and Asia and was one of the last ones to offer a digital nomad visa, in order to stimulate the economy after the difficult times of the COVID-19 crisis….thus launching the "Remotely From Georgia" visa.
However, like Estonia, due to COVID, there are some limitations on which nationalities can apply: For some regions/countries, you can only apply after the pandemic.
– Work remotely for a company outside Georgia;
– Minimum monthly income of € 2,000;
– Mandatory quarantine for 14 days;
– Have travel insurance valid for six months.
– In this link https://registration.gov.ge/pub/form/20/ydrv71/?fbclid=IwAR2TwIO4Y8aA8kphsWjF0nTVmUFla7k2McGT42yCbXkcNP5WlCYxW9rHsrE you will have access to the registration form.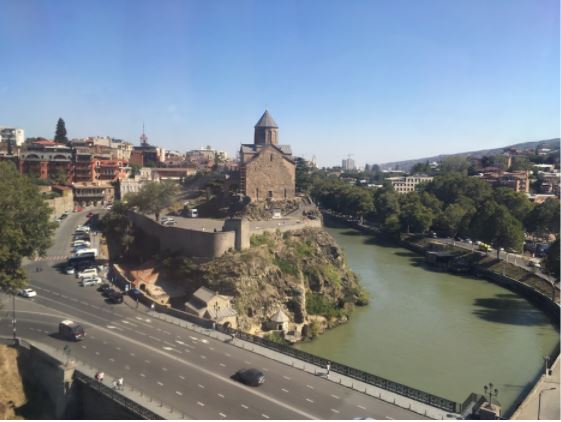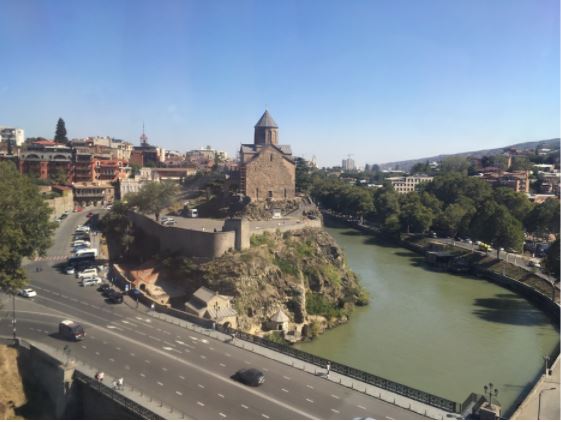 Portugal
It is not new that Portugal is one of the most sought-after destinations by digital nomads when it comes to living abroad. Whether by the ease of the everyday life, amazing food, the charm of its cobbled streets, colorful houses or the beautiful beaches, the destination draws the attention of those who are looking for options to live abroad.
The country offers a special visa for self-employed and remote workers for one year. Anyone interested in staying for a longer period of time can apply for a renewal of up to 5 years.
Like Costa Rica, the country offers facilities for those who want to settle permanently in Portugal. After 5 years living on site, you can apply for permanent residence.
– Proof of real state income, commercial property, or financial resources;
– Minimum monthly income of € 600;
– Have private travel and health insurance;
– Clean serious criminal record;
– In this link https://www.vistos.mne.pt/pt/vistos-nacionais/informacao-geral/formularios you can fill in the registration form;
– Have your documents printed
– Make an appointment at the nearest Portuguese Consulate and pay a fee of € 83.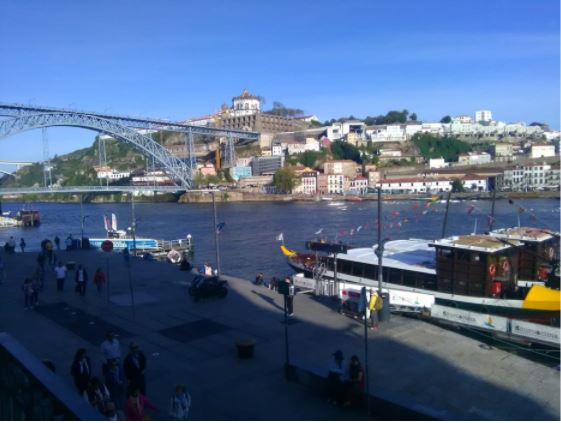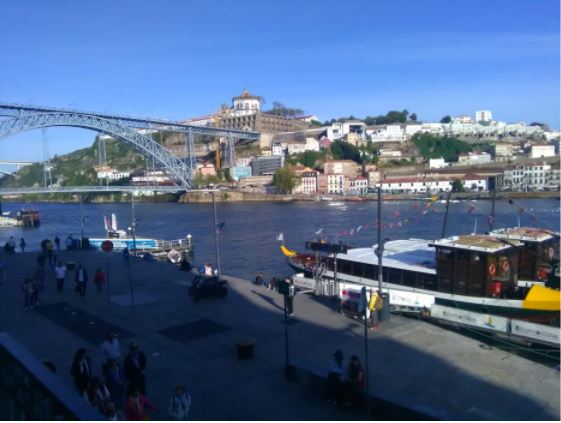 Discover the best country for you to become a digital nomad in this comparative!
Barbados
Bermuda
Costa Rica
Estonia
Georgia
Portugal
Minimum income

US$ 50,000

Does not have

US$ 2,500

€ 3,504

€ 2,000

€ 600

Mandatory quarantine / test COVID-19

Test + 48h quarantine

Test

Not informed

Does not accept some nationalities during the pandemic

Does not accept some nationalities during the pandemic

Not informed

Compulsory travel / health insurance

Yes

Yes

Not informed

Not informed

Yes

Yes

Criminal background check

Yes

Yes

Not informed

Not informed

Not informed

Yes

Visa duration / possibility of extension

1 year

1 year

2 year,

able to extend

There are short and long term visas

There is no prior determination

1 year, can extend

Online or face-to-face registration

Online

Online

Online

Online and face-to-face

Online

Online and face-to-face

Registration fee

US$ 2,000 individual

US$ 263

US$ 250

US$ 80 or US$100

Not previously informed

€ 83
The 5 Best International Health Insurance for Digital Nomads
As you can see above, for many of these destinations there is an obligation to have international health insurance in order to enter the country. I particularly recommend these 5: Cigna, IMG, Safety Wing, Foyer Global Health e Global Underwriters.
If you want to know more about insurance, take a look at my article 5 Best International Health Insurances for Expats & Immigrants. There you will find in detail the importance and how to choose your international health insurance. In addition to summaries and comparisons of the companies I recommend.
How to send Money to Your Country of Origin
If your intention is to work as a digital nomad in another country, you may have to make international transfers while abroad. I recommend some sites to do this cheaply and securely, they are TransferWise, XEMT, CurrencyFair, PayPal and WorldRemit.
If you want more information about international transfers, check out my article with the 5 Cheapest Ways to Receive, Send, and Transfer Money Abroad.
In conclusion…
Faced with so many possibilities, the best thing to do is to carefully research which country stimulates your curiosity and chooses the most advantageous for you!
Good luck on your journey and see you next time!
Planning your next trip?
Then don't forget travel insurance! You don't want to get stuck paying a ton of money and ruining your trip if you get sick or have an accident without travel insurance. WorldNomads is ideal for adventurous travelers, backpackers, or anyone looking to be protected during their trip. They cover almost every single activity you can image!
Already reserved your hotel or hostel? If not, we recommend Booking.com. They have a huge selection of hotels and hostels all over the world. Plus, in most cases, you can cancel your reservation without any costs up to a few days before the check-in date!
Still haven't booked your plane ticket and want to save big? Take a look at Kayak and Momondo. They are flight aggregators that combine several other ticket search websites to make it easier for you to compare prices and make sure you are getting the best deal.
And finally, will you need to rent a car during your trip? Then check out Rentalcar.com to search and compare car rental companies from all over the world on a single website. Then, you can find the cheapest price for the best car!