Last Updated on by Rodrigo @ OutofYourComfortZone
Having overseas rental properties as a part of your investment portfolio means that you have ownership over a house or apartment abroad. The main purpose of these properties might be for you to have a vacation home when you travel abroad.
When you aren't using those overseas properties, having those rented out can be a good way to generate income or cash flow. This is what it means by earning a passive income where even in your physical absence in the properties, you're earning income to contribute to your financial nest.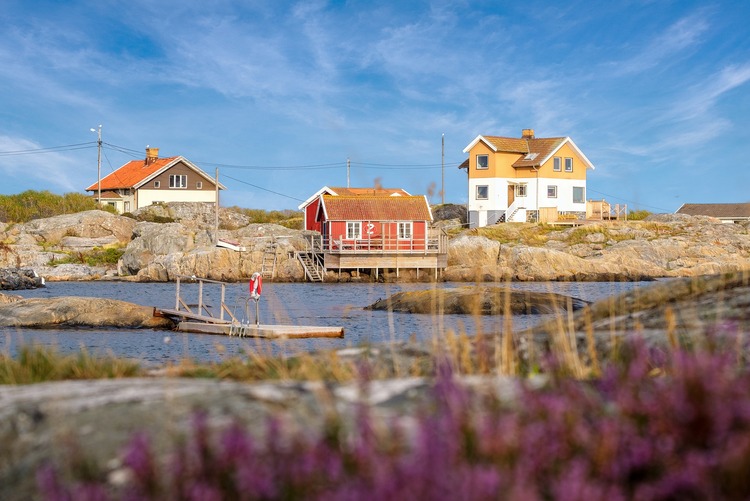 As attractive as the opportunity might sound, however, it's also not one without any challenges. The main difficulty lies in the very fact of how you aren't present in the same geographical location as the properties.
Especially if those are far and wide, it's also not practical to pay a visit to those properties quite often. You may not be able to maximize their profit-earning potential when a huge chunk of the earning is spent traveling just to visit and manage those overseas rental properties.
So, to make the most out of how much your overseas rental properties can make, you have to learn how to manage those effectively. It's challenging but it's doable with the right strategies. You've come to the right place as this article serves as your comprehensive guide in managing your overseas rental properties.
1. Find A Property Management Company
For the rental properties you have in the same geographical location where you are, a property management company may not necessarily be called for. But it's a different case when you have overseas properties.
You need a trustworthy and quality professional to be there on your behalf. This is where property management companies like Tetonvalleypropertymanagement.com come in. In your absence, you pay for their services to take care of your property.
A good property management company should be able to successfully handle these tasks of managing your overseas property on your behalf:
Financial statements.

A good rental property management company is one that should provide you with all the pertinent financial statements needed monthly for all your rental properties. Getting this right and on time is very important, as it's necessary for the annual tax filing season as well.

Your property manager has to be trustworthy enough to work on your financial statements in your absence. Remember that practices in relation to the preparation of financial statements can differ from one state or country to another. So, having a property manager to help you with this can give you added assurance that your statements are filed correctly and on time.
Payment processing. You should be on the same page with your property rental manager as to how they're going to process payments and the cash flow from your tenants. Then, after those payments are received, the burden of forwarding those payments from your rental manager to your own account should also be ironed out with clarity and transparency.
Meet and greet.

A good property rental manager should also be one who takes care and deals with meeting your tenants personally and showing them into the property. If the tenants have any concerns during their stay, your chosen rental property manager should be receptive enough to those concerns.

Cleaning.

This dirty job of cleaning has to be done especially if you have overseas rentals which are only on short-term and not long-term tenants. You need to clean your property in between tenants to ensure it stays in top shape and order, ready for the next clients.
Cleaning here shouldn't just refer to cleaning per se, but also taking care of the necessary repairs, if there are any. It's a normal part of property maintenance that electrical sockets may not work or the plumbing goes bad. Have those problems fixed before a new tenant comes in, so you won't have complaints and low ratings coming from unsatisfied tenants.
There are many benefits you're set to enjoy by hiring a property management company, and these include:
You may be able to have good-quality tenants.

Remember that tenant quality is very important. Good ones won't be a pain in the neck to deal with. They'll pay the rental payments on time, and there's less likelihood of your properties getting trashed.

You'll enjoy shorter periods of vacancy,

which means that the turnover from one tenant to the next is fast. Skilled property managers know the ins and outs of making your properties attractive consistently to potential tenants.

You'll have a more efficient rent collection process,

so you can enjoy a consistent and reliable cash flow.
2. Find the Right Property Abroad
A strong foundation to ensuring your offshore properties stay profitable is by finding the right property to begin with. Like in your local area, you're sure to find quite a wide array of investment opportunities overseas.
But, not all of those properties may turn out the best for you. This is where the need to research and really go through each of your options extensively comes in. Finding the right property abroad can't be achieved through a decision made overnight.
With that said, these are some of the best tips you can apply in finding the right property abroad:
Focus on one property at a time. Even if you want to have multiple rental properties in one overseas location, this doesn't mean you should immediately jump right into investing in all you come across. Take it one property at a time. See how that rental property overseas fairs, and that's when you decide whether or not you should invest in more in the same location, or try out other locations instead.
Always leave a paper trail behind you.

Leaving a paper trail means all your overseas dealings should be in writing. Don't just adhere to any agreement orally. Those oral agreements will be very challenging to prove in case of any possible dispute, especially because you can't be physically present all the time.

A

good way to leave a paper trail? Have all business dealings through email where documents can be sent, kept, and scanned. This kind of practice is even more important if you're dealing with investments in countries wherein you're separated by a language barrier. Misunderstandings are more prevalent with oral transactions so you'll want to be able to avoid that by having your transactions all in writing.
Always double-check the property title.

This third and final tip might seem like a very obvious thing to do. Since it's so basic, it's not surprising that many potential investors may skip on this process, falsely thinking the property owner overseas has the title to the property.
Even if you put in a lot of leg work into buying a specific property, if a property owner doesn't have the title, they technically can't sell the property. An inexistent property title will always lead to serious troubles and doubts as to the transfer of ownership.
3. Find and Screen Good Tenants
While you may have a property rental manager to handle the physical process of screening tenants, you must have standards set for your properties as well. Your property manager can only do a good job with your input and cooperation level.
This doesn't mean that having your property manager representing you can leave you relaxing and waiting for the payments to come in. You must also take as much active participation as you can, especially when it comes to tenant screening.
If you're new to overseas rental properties and need a little bit more push on screening good ones, here are tried and tested tricks you can apply:
Develop a written set of qualifications and document them

. Be sure to send copies of those to your property managers, so they're also in the loop as to what your standards are. If there's anything the property manager finds necessary to add or revise, those should also be discussed.

Check out their social media profiles.

A person's social media profile doesn't give 100% of what their true lives are. It'll at least give you more insights into the potential tenant's background. Going through social media profiles is a very effective way to narrow down your options immediately. If there's anything that suggests for you to be skeptical about a particular would-be tenant, follow your instincts. It's not worth taking your chances with a potential tenant that only screams potential problems in the long run.

Prequalify tenants over the phone.

If you've also included your personal contact information in the application process. This can help reduce the tenant screening load that your property manager will have to go through. Taking this active step in screening your tenants ensures they aren't wasting their time with people who aren't serious with their inquiries or don't meet your tenant screening process.

Be wary of any false information on the documents.

Don't immediately believe with 100% certainty in all of the information a potential tenant writes or keys in on their application. It's still to your advantage to run your own background check of every single piece of information taken. This can be done through a simple step as running credit and reference checks.
4. Market Your Properties
As is the case with any other business, marketing is key. It's the only way to spark attention to your properties. The real estate market is an attractive one, but this doesn't mean you won't have any competition.
There are also so many other property owners looking to have theirs rented out. Your goal should be to make your rental properties more convincing and attractive to potential tenants than those of the competition.
For instance, you can't go wrong with using established rental sites and apps like Airbnb, for short-term travelers on a holiday. Because apps like these are trusted, you're certain that they can help bring potential tenants through the door.
Apart from signing up for these apps, it's worth setting up a website as well. This will make it easier for you and your property managers to be on the same page as regards bookings made and payments sent.
Other strategies that can help you in advertising your properties include:
Make communication as easy as possible;

Have more pictures of your properties, so there'll be less questions and lesser failed expectations;

Offer secure booking payment options, especially if you're opting for short-term rentals;
5. Deal with Repairs ASAP
Never let your rental properties age. Another one of the many challenges you'll face with overseas rental properties is dealing with the necessary repairs and maintenance per se. Whether you're opting for long or short-term, rentals are immaterial. It's still as important to deal with the repairs as soon as problems arise.
Don't just leave this task to your property rental manager. If you have the time on your hands, you can always keep your own file of trusted contacts of tradespeople who can deal with all the repairs. These include electricians, carpenters, and plumbers, among others.
All thanks to technology, the communication barriers that would've still been present because of the geographical division are no longer present. This means it's now easier for you as well to reach out to and contact all the needed tradesmen when problems arise in any of your overseas rental properties.
If you found good and reputable ones, they'll stick with you for a very long time. This can cut down the need to have to look for and hire new workers over and over again for every job, which can only be complicated.
Conclusion
A sound and stable financial nest is one that's a mix of different types of investments. Going even deeper, it's an added advantage if your investments aren't all centered in just one location. That way, should that particular economy drop, you have a strong economy from the investments in other geographical locations as your buffer.
This means having both local and offshore investments. For the latter, overseas rental properties are some of the best types of investments you can have. While it may not be a walk in the park to do so successfully, it's also certainly not one that's impossible. If you're keen on having overseas rental properties, use the guide above extensively.
It's a good starting point to ensure you have a good background on how you can keep your overseas rental properties well-managed and profitable despite your physical absence.
Planning your next trip?