Last Updated on by Talita
Sydney is the largest city in Australia, home to over 5 million people boasting numerous amazing beaches, rich and unique history, impressive architecture, diverse wildlife and landscapes and so much more!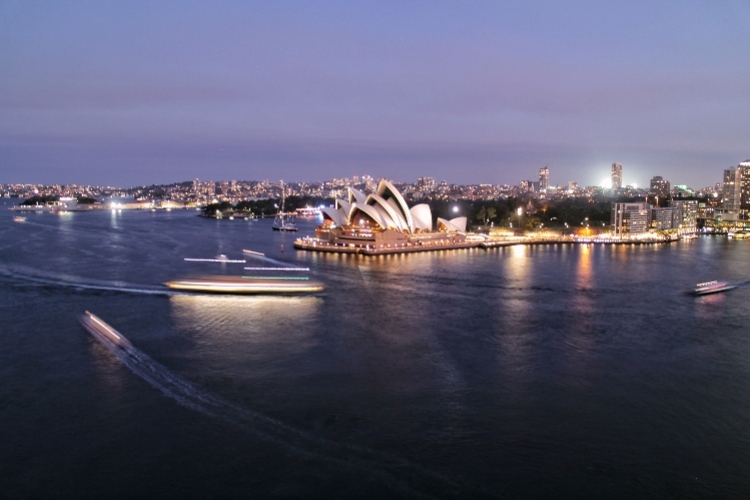 Being currently in lockdown due to the COVID-19 pandemic, you certainly feel restricted when it comes to places you can go to enjoy while travelling and as much as Sydney is currently out of reach, you needn't worry. The city has it all and it will be still there waiting when the time is right!
Once you do arrive there, it might be difficult to choose what to see first so here are several suggestions regarding things you can do and try while in Sydney.
1. Take the coastal walk from Spit Bridge to Manly Beach
This exciting 11-kilometre walk takes about three hours and zig zags through native bushland and quaint beaches. During this spectacular outing, you'll be able to see 1,000-year-old Aboriginal rock engravings and enjoy the spectacular ocean views.
When you reach the end, indulge yourself with a delicious breakfast or lunch at one of many local Manly cafes.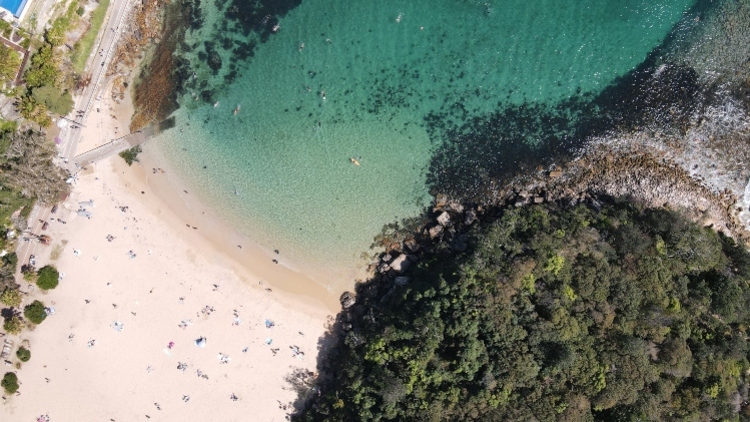 2. See Sydney Harbour
Sydney's amazing harbour is perhaps its most prominent feature giving the city its nickname of Harbour City. Experiencing the city by water is particularly convenient if you opt for an overnight boat hire in Sydney ranging from a private luxury yacht or a budget-friendly charter boat.
You are sure to get 360° views of everything from Circular Quay on the northern end of the Central Business District to Manly and up-close-and-personal sight of the famous Sydney Harbour Bridge and the Opera House.
3. Visit the Opera House
As one of the marvels of 20th-century architecture, The Sydney Opera House is also one of the most recognizable buildings on Earth. With a roof reminiscent of elegant vaulted "shells" or "sails", this sculptural landmark is photographed from all angles throughout the day by tourists pouring in from all over the world.
To enjoy a first-hand experience of this architectural wonder, book a guided tour of the building and learn a variety of fun facts regarding its historical background. Make sure you also don't miss the Opera House multi-venue performing arts centre that features a colourful calendar of music, theatre, dance and discourse.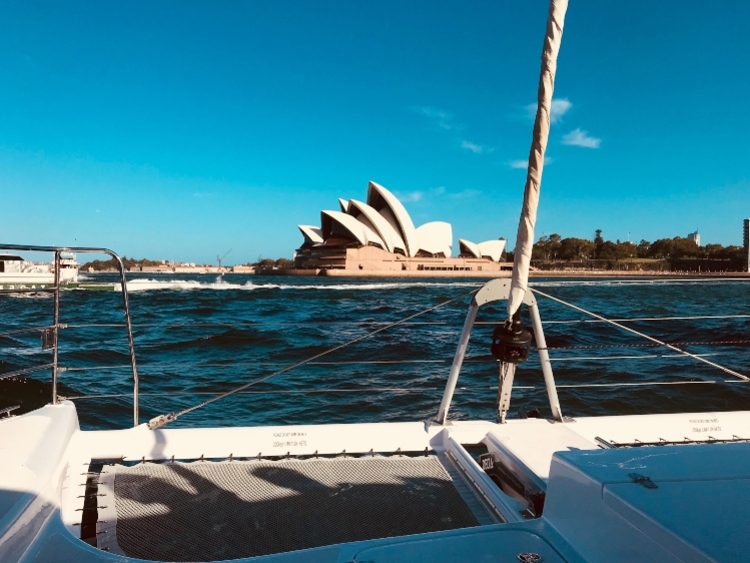 4. Climb the Sydney Harbour Bridge
If you've looked up Sydney before, you must have heard about Bridge Climb – an event when you pay for the privilege to climb the Sydney Harbour Bridge to its summit by going up lots of staircases, catwalks and ladders wearing blue-and-grey climb suits.
All the while your climb leader tells interesting stories about the landmark bridge, including various facts and some jokes. The views of Sydney Harbour, the Sydney Heads, and the Blue Mountains in the distance will make this costly but spine-tingling ascent worth your while.
5. Take a road trip from Sydney
The area surrounding the city offers as much enjoyment as the city itself. You should miss your chance to visit the Blue Mountains – the ancient sandstone situated in the national park, weathered into gorges lined by steep cliffs and separated by narrow ridges.
The area is free to visit and to get there, you can take the train from Sydney, lasting around two hours. However, if you plan to see more and hike further, it's best to take a road trip and stay overnight! In this way, you'll get much more area covered and enjoy nature to the fullest. Here are some other hikes you might want to check out if you're looking to stretch your legs: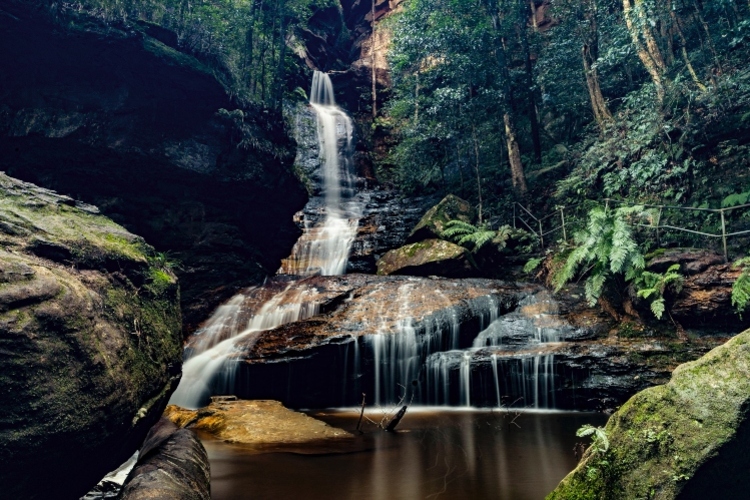 6. Stroll the Royal Botanic Garden
Founded in the early 19th century, the Royal Botanic Garden in Sydney is the oldest scientific institution in Australia as well as one of the oldest public gardens in the entire Southern Hemisphere. It houses an impressive range of native plants, including palms, eucalyptus, bottle trees, hoyas, Australian fig trees and Kauri pine.
Even a short visit to the garden will bring calm to your heart from the bustling life of CBD. It's open every day of the year, free of admission fee. You can even pack a picnic bag and enjoy the whole day there!
7. See the Museums and Art Galleries
Like most cosmopolitan cities, Sydney offers a wide variety of art museums, history museums, galleries, and everything in between. One of the well-known museums in Sydney is the Hyde Park Barracks. Housed in the old convict barracks dating back to the 18th century, it showcases an amazingly detailed chronicle of colonial life in Sydney, based on historical information, artefacts and the stories of the early settlers.
Surrounded by impressive parklands, the Art Gallery of New South Wales is one of Australia's most eminent art museums. Built in the late 19zh century, it houses spacious, light-filled galleries and Grand Courts, with artwork encompassing everyone from the European and Asian masters to poignant contemporary art from around the world.
The gallery also boasts one of the most extensive collections of aboriginal art in Australia. After admiring all the masterpieces, you take a break and relax at the café or restaurant, or check out the gallery gift shop.
Just across Circular Quay in the Rocks, you'll find a historic neighbourhood crisscrossed with lovely cobblestone streets, the Museum of Contemporary Art Australia houses ground-breaking contemporary art from Australia and the world. Inside this waterside building, you can enjoy a variety of exhibitions, featuring everything from drawings, paintings, sculptures and new media. At such a well-curated institution, you'll always find something inspiring to see.
Moreover, the building's interior isn't the only place to feast your eyes. After you've had your generous dose of art, make your way to the rooftop terrace to enjoy a bite to eat with a glass of wine, while you admire the breathtaking views of the entire harbour and fresh air.
8. Enjoy sun and sand at Bondi Beach
A trip to Sydney could hardly ever be complete without a stop at the world-famous Bondi Beach. Surely, there are many gorgeous beaches to explore but a visit to Bondi is a one-of-a-kind experience. You can take the train, bus, taxi, to reach this beautifully curved beach, hidden between two sandstone headlands.
Make sure you also get to see Bondi Iceberg at the most southern tip of the beach – you will never forget taking a dip in an iconic ocean pool, built in 1929, with its crystal-blue waters.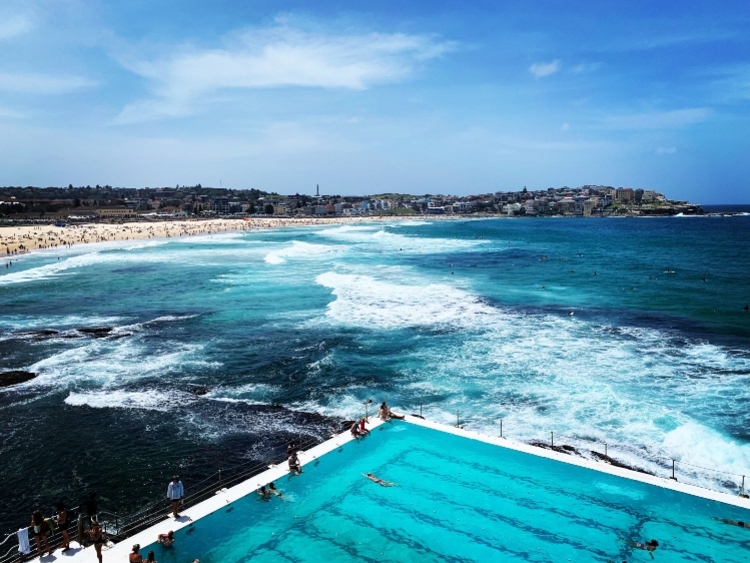 Buying tickets for attractions, activities and tours in Sydney
If you plan to visit Sydney and want to go on tours and excursions, I recommend using the Get Your Guide e Civitatis website to search for the best attractions and tours in the region. These websites are full of different options for all types of travelers and budgets.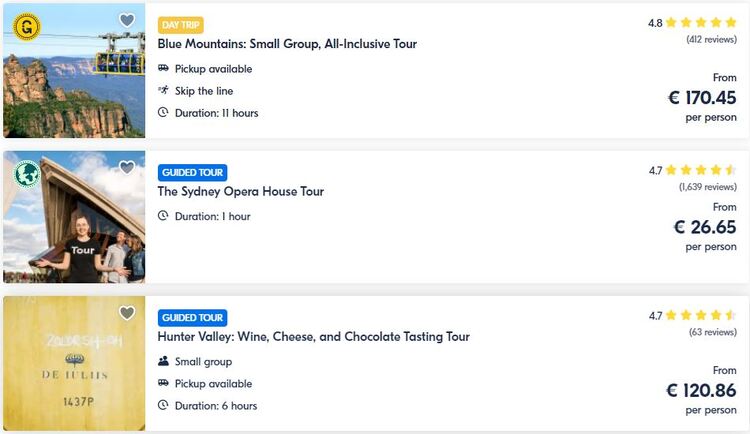 Concluding
The biggest city in Australia is truly a remarkable city and unlike many world metropolises that scream at you to run around and see things in a frenzy, this city sends a different message to its visitors – come, relax, spend time outdoors and enjoy the lovely weather.
Sydney is a city that will get you out walking, picnicking in the park, lounging on the beach, visiting local art and wining and dining by the bridge. So many unique places will keep you busy and leave you with a ton of unforgettable memories! Also, make sure to plan a itinerary for your trip to Sydney!
Planning your next trip?
Then don't forget travel insurance! You don't want to get stuck paying a ton of money and ruining your trip if you get sick or have an accident without travel insurance. WorldNomads is ideal for adventurous travelers, backpackers, or anyone looking to be protected during their trip. They cover almost every single activity you can image!
Already reserved your hotel or hostel? If not, we recommend Booking.com. They have a huge selection of hotels and hostels all over the world. Plus, in most cases, you can cancel your reservation without any costs up to a few days before the check-in date!
Still haven't booked your plane ticket and want to save big? Take a look at Kayak and Momondo. They are flight aggregators that combine several other ticket search websites to make it easier for you to compare prices and make sure you are getting the best deal.
And finally, will you need to rent a car during your trip? Then check out Rentalcar.com to search and compare car rental companies from all over the world on a single website. Then, you can find the cheapest price for the best car!